You have your resume ready and are ready to hit the market. Jane Hurst – an editor and freelance HR professional with extensive experience of helping people land hospitality jobs – suggests eleven sites to help you accomplish your goal and find the job that you're looking for.
1. HCareers
This hospitality industry site offers a job search by career and location. They offer jobs all over the world. In addition, the site individual searches by hotel, restaurant, country club, and travel. They also offer career advice, events, and employer profiles. Some of their employers include Sodexo, Compass, and Mandarin Oriental hotel group. They offer thousands of hotel and hospitality jobs from over one hundred employers in the United States and Canada.
2. LinkUp
This site offers verified, up to date job listings. They have sites in the United Kingdom, Canada, and the United States. They also deliver relevant jobs to you directly. When you find the job you are interested in, they send you directly to the employer's site to fill out your application. You are able access your search history and save jobs that you are interested in. There is a also a blog for job hunters offering tips and advice.
3. Hospitality Online
This site offers jobs by state and category. They also have a section called popular jobs which includes a search by hotel chain and links to larger cities. They offer jobs from executive chef to housekeeping in hotels such as Marriott, Wyndham Garden, and Moxy.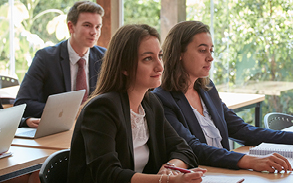 4. Journal Des Places
This site offers jobs all over the world. They have a news section that includes news from employers, interviews, events, and much more. You can search for individual jobs or by establishment. They have offers from Benoit in Paris to Le Meridien Noumea in New Caldonia.
5. Hosco
This site has over 2,800 companies from around the world. They have a top job list from places like Dubai, London, Milan, and Paris. There are jobs ranging from wait staff to chef. This website has aricles and videos on how to successfully search for a job. They offer jobs from Hilton Hotels & Resorts, Four Seasons, Intercontinental, Marriott, and more. If you want to know more about a company before you apply for a job, there is a section about the employers on Hosco.
6. GlassDoor
This site is easy to use and has a targeted job search. Put in the position you are interested in and the location you desire, and Glass Door has jobs available for you. From executive chef to hotel management and everything in between, Glass Door has something for you. In addition, they also have sections on salaries and compensations and customer reviews. There are also interview questions from different companies to help you prepare for your job interviews.
7. Career Builder
This site offers job searches by title, skill, company, and location. They have a section listing salaries across the country. They allow you to upload your resume and cover letters. They also offer popular job searches by city, country, and category. Their blog focuses on building job hunting skills and locating the jobs that are hiring at the moment. There is also a section that links to different hospitality networks.
Step into hotel management
Our Master's in International Hotel Management teaches you everything you need to become a successful hotel manager.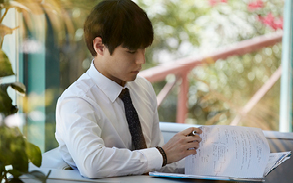 8. Dice
This site is specifically for information technology in the hospitality business. From point of sale system engineer to senior software development this site has you covered. Not only do they offer job searches, they have a section called Skills Center which matches your skills to available jobs. They also have a salary predictor and a toolkit which offers articles about job hunting in today's market.
9. JobsOnTheMenu
This site is catered to the hospitality industry. They specialize in restaurant and food service, corporate, management, and hourly jobs. They have section for featured jobs and featured companies, or you can search all jobs. This site is for anyone who is interested in the hospitality business, whether you are just entering the business or are looking to move up in the industry.
10. Indeed
This is a basic job search site that offers searched by job and location. You can upload your resume and look over company reviews. They have a popular job title and popular company section and they also offer salary comparisons.
11. Simply Hired
This site offers job hunters an opportunity to search by job title or location. They also offer a salary estimator where you can compare your current salary with local and national averages. There is a listing of top companies, top cities, and top salaries.