A hotel that's packed with guests doesn't necessarily mean it's a profitable business. A successful hotel depends on revenue and increasing the bottom line.
This is where a hotel revenue manager plays a crucial role.
From negotiating commissions to managing room rates, managers must be skilled in all aspects of the hotel business to apply effective revenue management strategies.
After all, determining the right price for hotel rooms is both an art and a science.
Hotel revenue management offers an exciting and versatile career.
So, if you have a keen eye for detail, great technical skills, interpersonal aptitude and analytical prowess, a career in hotel revenue management could be perfect for you.
What is a revenue manager?
The revenue manager is one of the most crucial roles within a hotel and is key to the business's future success.
A hotel revenue manager must keep up with global market trends, study competing businesses and analyse statistical data.
Based on their findings, they can anticipate demand and develop effective strategies to increase revenue.
The overall objective for a hotel revenue manager is to maximise the amount of money generated by the hotel through room bookings and other services and products it offers.
Successfully achieving this requires the hotel revenue manager to make the right decisions regarding marketing, pricing and the distribution channels used.

Hotel revenue manager job description
A key aspect of a hotel revenue manager's job description is to carry out consumer demand forecasting and analyse the information to identify key trends.
This allows them to anticipate events and understand when and why dips and spikes in demand are likely to occur.
A hotel revenue manager will also be required to produce regular reports and present them to the senior management team.
Beyond this, a hotel revenue manager is also responsible for:
Identifying new revenue opportunities
Implement revenue management procedures and best practices
Assess and analyse pricing across the hotel
Analyse the hotel's monthly and quarterly performance and provide reports with recommendations
Reducing the cost of distribution by identifying more cost-effective alternatives to deliver services
Challenge the hotel to improve operational standards and service levels
Develop and maintain strong relationships with all levels of hotel staff
Liaise with hotel sales and reservation staff as a team and ensure they are fully competent in using all systems
Ensure the online booking process is functional and up-to-date
How to become a hotel revenue manager?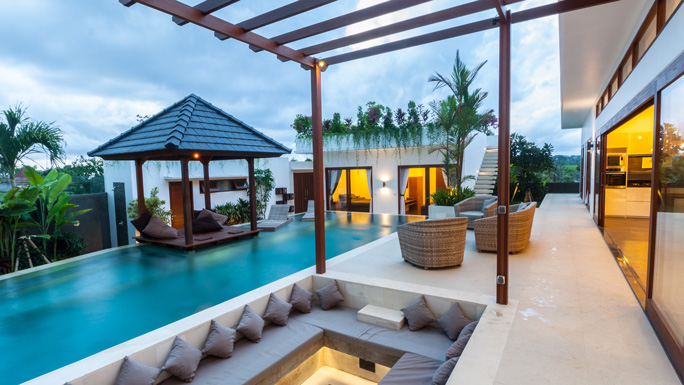 Hotel revenue management is both an exciting and competitive industry.
To ensure you stand out from the crowd, you'll need to demonstrate that you are adept at analyzing figures and have a strong, thorough understanding of the hospitality industry.
To set yourself up for success as a hotel revenue manager, you'll ideally have:
A hotel management bachelor's degree that includes modules in a quantitative discipline such as computer science, operations research, statistics or economics
A masters in hospitality, if you have already graduated with a similar, but not fully relevant degree. Choose a masters that allows you to specialize in digital revenue management and technology.
Hands-on experience in an operations-based role with some responsibility for pricing and forecasting
Strong analytical skills
Have a working knowledge of hotel technology, including Extranets, CRS, GDS, Channel Manager, PMS and other relevant systems
A strong understanding of current industry revenue management techniques
Commercial attitude
Excellent leadership, organization, coaching, negotiating and motivating skills.
Once you've successfully gained your Bachelor's degree in hotel management or a related field, you can expect to begin your career as an entry-level hotel revenue manager.
It can then take around two years as an entry-level hotel revenue manager before you can progress to the next senior position.
Each advancement in your career will usually require around two years of experience at each level.
Masters in Revenue Management
While a Bachelor's degree in hospitality provides an excellent foundation for a career in hotel management, making the choice to study a masters in revenue management is what will set you apart as an excellent candidate.
Choose a program that recognizes the value of technology and innovation in the hospitality industry.
The best courses will address topics such as data analysis, strategic planning, and utilizing digital resources for both marketing and revenue optimisation.
They'll also touch on leadership skills, and how the customer experience can be elevated when technology is implemented.
The benefits of studying a masters at a credible institution include industry-standard level of expertise upon graduation.
As well as that, you'll receive the career benefits of an alumni network and industry connections to exciting opportunities with leading employers.
Study Hotel Revenue Management
Specialise in Revenue Management with a Master's in Hospitality Strategy and Digital Transformation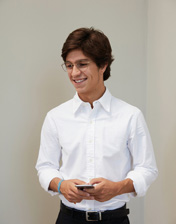 Key revenue management skills
The role of a hotel revenue manager is demanding.
You'll need to have a strong work ethic and organisational skills and be competent at interpreting data and performing statistical analysis.
Strong teamwork skills will also be paramount.
Here are some of the skills expected of a hotel revenue manager:
Strong economic insight
Good analytical skills
Adept with calculations and formulas
Excellent spreadsheet skills
In-depth understanding of and experience with using hotel systems
Social media know-how Up-to-date with industry developments
Excellent presentation and negotiation skills
Passionate about exploring new opportunities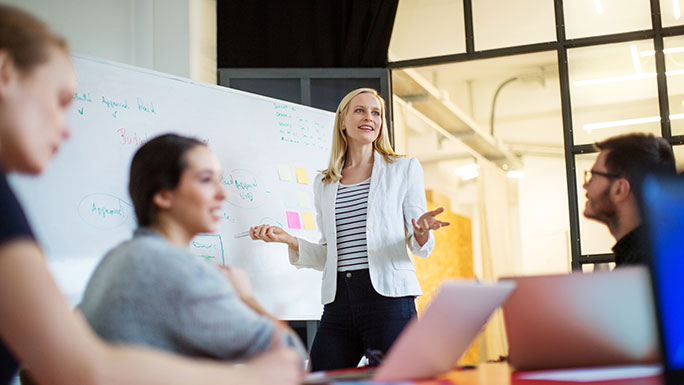 What are the qualifications to be a revenue manager?
You will be expected to have a relevant degree from a hotel management school, such as a bachelor's in hotel management.
During your degree, you'll gain relevant, real-world experience by undertaking internships where you'll get valuable hands-on experience to complement your academic studies.
You'll also learn the skills, knowledge and experience you need in marketing, sales, distribution and pricing, which are crucial for a successful management career, especially hotel revenue management.
What else can you do with a hotel management degree?
Before we look at what else you can do with a hotel management degree besides a career in hotel revenue management, let's look at what a hotel management degree is and what it involves.
At Les Roches, we've designed a hotel management degree that combines real-world professional experience and the academic rigour you'd expect from an industry-leading programme.
You can look forward to the practical experience of each hotel department, so you can get an in-depth understanding of how each element of a hotel business works.
Through the academic content, you'll be able to develop your understanding of hospitality leadership and strategy and apply it in a practical context.
In an industry that's all about people and personal connections, you'll also have access to an excellent network of alumni and industry partners while developing excellent experience during internships and placements.
There are many career options for someone with a hotel management degree.
For example:
Hotel manager
Event manager
What sort of salary can you expect as a hotel revenue manager?
The salary for a hotel revenue manager will largely depend on your experience level and the hotel's size and location.
If you are a hotel revenue manager for a large chain hotel in a city, you can expect your salary to increase to upwards of six figures.
How do I start a career in revenue management?
Once you've decided that a career in hotel revenue management is the right path for you, your first step is to invest in your skills with a degree in hotel management.
This will equip you with knowledge, experience and expertise to manage a hotel business's revenue successfully.
You'll learn everything from sales, marketing, and human resources to, of course, financial management to help you boost the hotel's bottom line.
You'll also have the opportunity to do hands-on training to put everything you learn into practice in the real world.
If you are interested in an exciting and challenging career in hotel revenue management, start your journey today by enrolling in a hotel management degree with Les Roches.
As one of the world's leading higher education hospitality institutions, we offer a first-class learning experience.
When you study with us, you can look forward to developing the skills and experience you need to begin an exciting and challenging career as a hotel revenue manager.
To learn more about our hospitality programs at Les Roches, look at our Bachelor's in Hospitality Management.
If you're already qualified in hotel management, and want to advance your career towards revenue and optimisation, then a masters is the perfect way to springboard your transition.
Les Roches Masters in Hospitality Strategy and Digital Transformation is a world-first leadership program that focuses on the importance of digital transformation and innovation in the hospitality industry.
The Master's will provide you with unparalleled industry insights through various modules, hands-on work experience and an introduction to a strong and connected alumni network.