Hotel Management Degree
What you need to know about Hotel Management degrees, where they can take you and which programs offer you the best chances of success.
From the swankiest palace hotels in Dubai to the luxurious boutique resorts in Bora-Bora, a degree in hotel management can literally take you anywhere in the world.
If you're drawn to this exciting and dynamic industry, there are plenty of options to help you reach your goals, from undergraduate and graduate degrees to remote, online courses.
As ever, taking the time to find the right program is the best way of ensuring you get a great return on investment.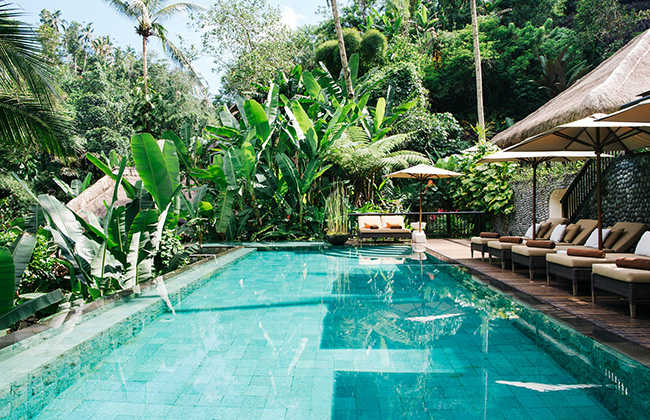 What can you do with a Hotel Management Degree?
Each day filled with variety, the opportunity to take responsibility early in your career and the chance to travel the world are just some of the reasons people choose hotel management.
For most hotel management degree graduates, this means aiming for the top job of General Manager, an exciting and rewarding role that combines strategic decision making, entrepreneurial acumen, creativity and customer service.
As a hotel manager, you will be responsible for each and every aspect of the hotel, from front-of-house and housekeeping, to maintenance and catering.
You'll also oversee recruitment, revenue management, marketing and sales, so flexibility and a broad range of expertise is critical. It that's not for you, there are plenty of opportunities to take charge of each separate operational department or take the lead at a larger chain's corporate office.
Whatever path you choose, you can be sure your skillset will be in high demand as the world's leading brands accelerate the roll out of new hotels and concepts.
What sort of salary can you expect with a Hotel Management Degree?
While hospitality jobs are traditionally lower paid than in other industries, the knowledge, skills and experience you'll gain with a hotel management degree are in high demand.
Starting salaries for hotel managers range between €24,000 to €48,000 depending on the size and location of the hotel, but as a general manager of a larger independent or chain hotel in a capital city, you can expect to earn upwards of €100,000 to more than €240,000 in the largest, most prestigious hotels.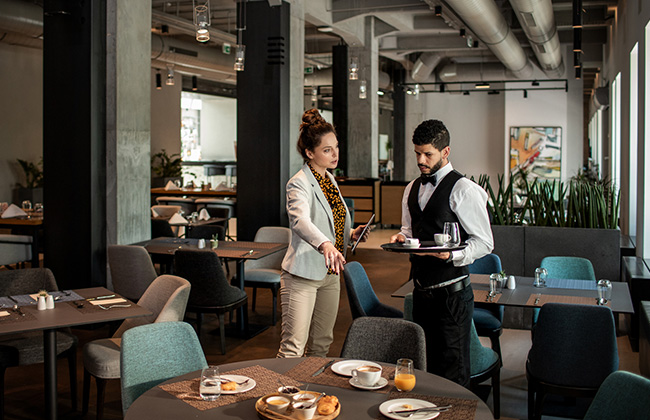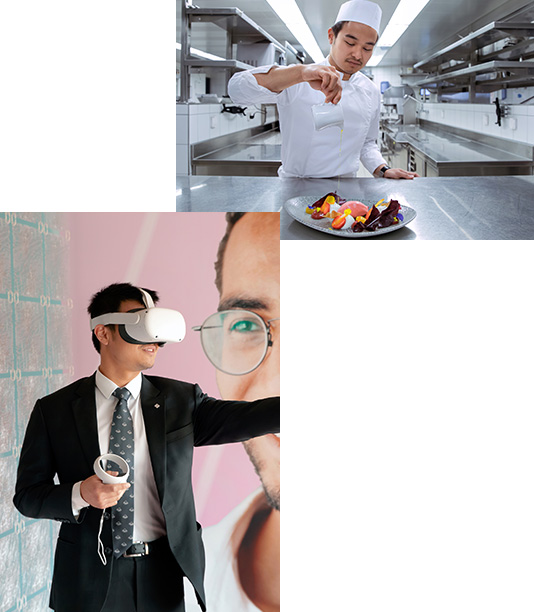 What are the characteristics of a good Hotel Management Degree?
As with most things in life, not all hotel management programs are the same, so what are the key factors that make one hotel management degree better than another? Here are several characteristics you should look out for when selecting your course.
Practical training

Hotel management is a hands-on career, so any hotel management degree should include a strong element of practical training that sits alongside academic theory. Look for a program that gives you practical experience of each hotel department from top to bottom so you get to understand exactly how each essential cog works.

Strong academic content

If you're going to be the boss, you need to understand all about strategy, leadership and the latest management theories. A course that delivers academic excellence and allows you to demonstrate your understanding of it in a practical context is more likely to lead to a successful career.

A good network of alumni for career advancement

In an industry that's all about people, personal recommendation can make all the difference, so look for a school that has a strong alumni network you can tap into for careers help and advice.

Exposure to the real world of hotels through placements or internships

If you're going to land a management role, you'll have to prove you have cut it in the real world, so an internship or similar is a must in any hotel management degree. The best schools have tie-ins with the world's top hotel brands and can place you in a role that suits your skills and ambition.

A strong network of industry partners and a good careers department

As it's one of the more lucrative roles in hospitality, hotel management is highly competitive, so you'll need all the assistance you can get to land your first role after graduation. A school with a strong, well-connected careers department that offers bespoke advice will help give you the edge you need to succeed.

Proven ROI

Demonstrating the return on investment of a hotel management degree can be difficult, but the best courses and schools will have a long list of alumni who have gone on to have successful careers in the industry and there's no better way of judging a program's value for money than the likelihood of landing that plumb first job.
So how do you find a good Hotel Management School?
There are hundreds of schools around the world that offer some sort of hotel management degree, but if you want the best, there are a number of key qualities you should look out for. Among the essentials for a high quality experience are:
State of the art practical learning facilities to give you a good understanding of how professional kitchens, bars, restaurants, rooms and front offices operate
A well-connected, professional careers department that can give you bespoke advice and introduce you to some of the best brands in the business
Top notch facilities including technologically equipped classrooms and well-stocked libraries that give you the best academic learning experience possible
Strong links with industry to place you in front of the best brands and get to hear from leading figures from some of the world's top hotels.
Undergraduate Hotel Management Degrees
If you're taking your first steps in hotel management and looking for a bachelor's degree program, you want one that delivers a combination of practical and academic knowledge because as an undergraduate you will need both to secure your first role in the industry.
While the course content is important, a great way of proving your worth to prospective employers is real-world experience, so it's worth checking to see if there are professional internships as part of your undergraduate degree program.
In a competitive industry, you will need all the advantages you can get and there's no better compliment to your hotel management degree than proven on-the-job experience.
BBA in Global Hospitality Management
This gold standard undergraduate hospitality management degree is the perfect combination of academic rigour, practical training and real-world exposure.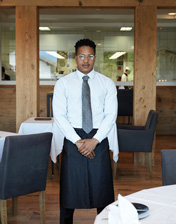 Graduate Hotel Management degrees
If you're an ambitious graduate looking to take the next step, already in the industry and seeking to accelerate your career or currently working in another sector but are attracted to the exciting world of hotels, a graduate hotel management degree could be ideal for you.
As with undergraduate programs, you should look for a degree that provides a good combination of academic and practical, while to really give yourself the edge, a course that offers real-world placements, internships and field trips are a must, especially if you don't have much hospitality experience.
Finally, look for a school that delivers all this and a top-notch careers service that can support your job search and offer guidance throughout your learning experience. The best hotel management Master's programs give you the skills and experience you need and help you take your first steps on the career ladder.
Find the right graduate program for you
Whatever your hotel management degree objectives, Les Roches has an option for you that will give you everything you need.