Hotel Industry
Today's hotel industry is a dynamic, fast-paced sector of hospitality that's experiencing strong growth following the Covid-19 pandemic and offering excellent career opportunities.
What is The Hotel Industry: Overview
Covering hotels, resorts, B&Bs, guest houses and even Airbnb properties, the worldwide hotel industry today is worth more than one trillion U.S. dollars.
It is a truly international business that offers incredibly varied job opportunities for ambitious people with a passion for travel and customer service.
Now with the market almost recovered to pre-pandemic levels, there is a wide range of opportunities for hotel owners, managers and entrepreneurs to tap into the emerging trends that characterize the industry today.
Increasingly, guests are looking more for an experience than simply accommodation, sustainability is a hot topic, new technologies are being introduced and innovation is key to success in what's still a fiercely competitive industry.
And that innovation comes in all shapes and sizes, from tailoring services using data and automated check-ins to pioneering hotel features and completely new concepts of what a hotel can be.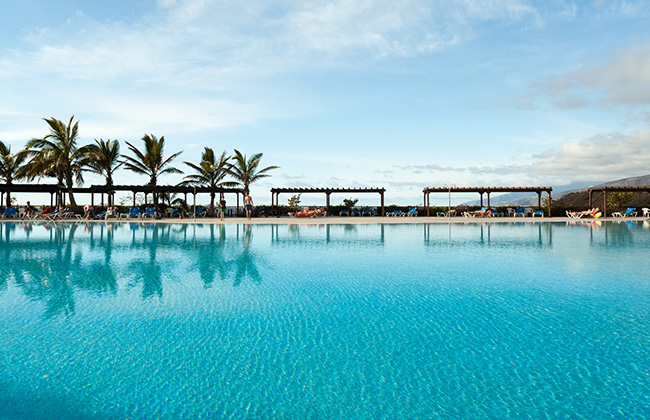 How big is the hotel industry?
The worldwide hotel industry is enormous.
The latest figures show the market size of the global hotel industry peaked at 1.52 trillion U.S. dollars in 2019, but this dropped below one trillion in 2020 and 2021 as a result of travel restrictions introduced in the wake of COVID-19).
It was forecast to reach 1.06 trillion U.S. dollars in 2022 as the sector continued its recovery following the crisis.
According to hotel industry statistics, the Asia Pacific region currently has the highest occupancy rate, while the Middle East and African market enjoys the highest revenue per available room (RevPAR) and average daily rate (ADR) figures in the world.
While both these regions are experiencing impressive growth rates, the industry as a whole is expanding again and has many vacancies to fill as a result.
That means there's never been a better time to forge a career in the hotel sector.
What are the biggest hotel companies?
In such a large and worldwide sector, it's no surprise there are some significant hotel groups with genuinely international reach.
Among the biggest players in the global hotel industry are:
Marriott International
Hilton Hotels & Resorts
AccorHotels
InterContinental Hotels Group
Hyatt International
Holiday Inn
Wyndham Hotels & Resorts.
These huge chains have a presence in almost every country in the world and market capitalization measured in the billions of dollars.
While these groups seem to dominate the industry, the changing nature of traveler demand and preferences mean smaller, independent boutique hotels are beginning to challenge the status quo by offering unique, innovative services and experiences to customers.
That is driving even more new thinking in the industry, with some of the top brands also trying to reimagine their offer to appeal to guests.
Among the more innovative hotels and groups currently are:
Voyager Station
The first ever 'space hotel', planned for a 2027 opening, will be a truly 'out of this world' experience for guests.
JOE&JOE
A hybrid concept blending the private rental offer of Airbnb with the social element of hostels and the comfort and security of hotels.
The Student Hotel
Connecting people for business and leisure using modern technology and offering a mixture of student accommodation, hotel rooms and co-working spaces.
Nordic Choice
Big on food sustainability and with a mission to provide a fully digital guest experience, Nordic Choice has also been in talks with NASA about space tourism.
Yotel 
Based on the pod hotel concept and featuring automated check-ins, robot porters and motion-sensored air conditioning.
Hilton Connected Room
Proving the big players are innovating too, Connected Room allows guests to set their preferred room temperature, control the lighting and curtains, pre-set their favorite viewing channels from their own mobile device.
While some of the big players and innovators have received plaudits for their concepts, it's at the luxury end of the market where the real prestige exists.
Among the most celebrated luxury hotels in the world currently are:
La Mamounia, Marrakech, Morocco
Four Seasons Resort Dubai at Jumeirah Beach, Dubai
Burj al Arab, Dubai
Mandarin Oriental, Hong Kong
Bvlgari Hotel, Beijing, China
Le Bristol, Paris, France
The Connaught, London, UK
Hotel Bel-Air, Dorchester Collection, Los Angeles, USA.
How profitable is the hotel industry?
Running a hotel business can be highly profitable, especially with the advent of new management techniques and technologies that have helped companies maximize their hotel revenues.
The most profitable hotel companies in the world include:
Marriott International – gross profit of US$3.78 billion on revenue of US$17.9 billion in the 12 months to August 2022
Hilton – gross profit of US$2.37 billion on revenue of US$7.55 billion in the 12 months to August 2022
InterContinental Hotels Group – gross profit of US$1.09 billion on revenue of US$3.52 billion in the 12 months to August 2022
Hyatt – gross profit of US$924 million on revenue of US$4.69 billion in the 12 months to August 2022
Wyndham Hotels & Resorts – gross profit of US$871 million on revenue of US$1.61 billion in the 12 months to August 2022
What are the latest trends in the hotel industry
The COVID-19 crisis changed the hotel industry almost overnight and, as we begin to emerge from it, new trends have emerged, particularly traveler behavior, motivation and booking preferences.
Among the more interesting developments in guest behavior over the last year include:
Guests expecting higher standards
Health and safety becoming a more important determining factor in hotel choice
More 'bucket list' trips being taken
A preference for boutique or independent hotels over big resorts and chains
Combining leisure and business travel to take advantage of more remote working arrangements – so-called 'Bleisure travel'.
There have also been some new hotel industry trends, particularly in the field of technology, including:
Voice-activated check-ins, room service, entertainment and room functions such as air conditioning or blinds
Smoother check-in and check-out experiences for guests via face recognition or electronic fingerprint technology
Increased use of technology in marketing via social media, drone footage of hotels and surrounding areas and more targeted marketing
AI and chatbots to deliver customer services 24/7
What's becoming increasingly clear is that guests are looking for unique experiences and hotels are therefore looking for people with the right skills to deliver them.
What is the difference between the Hotel Industry and the Hospitality Industry
While the two share many different characteristics, the hotel industry and the hospitality industry are not one and the same thing.
Hospitality can cover a wide range of sectors such as sports, restaurants, events and nightlife, while the hotel industry is solely concerned with the provision of accommodation and related services for guests.
That said, they are both part of the experience economy and the skills you will pick up working in one can frequently be applied to the other.
For example, restaurant management will give you a great insight into working in the food and beverage department of a hotel.
Similarly, if you managed the banqueting or functions side of a hotel, your skills could easily be transferable to hospitality careers such as events management.
What careers are available in the Hotel Industry?
Variety, great career development prospects and the chance to travel the world are just some of the reasons people decide to work in the hotel industry.
There are many different paths you can choose in a hotel thanks to the range of different functions they have to perform. Among the most common are: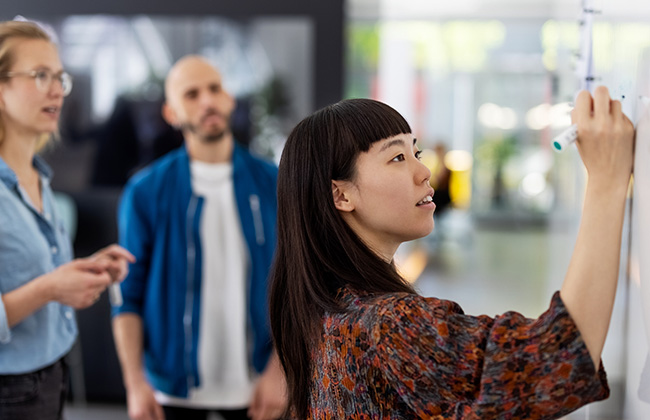 General manager
Responsible for all aspects of a hotel, from front-of-house and housekeeping to maintenance and catering. A general manager hires staff, manages budgets and also oversees marketing and sales.
Revenue manager
Deploying a range of different tactics and strategies to maximize the hotel's revenue, which includes marketing, pricing and variable costs control
Departmental manager
You can choose to specialize in one of the many different cogs of a hotel, such as rooms, housekeeping, food and beverage or maintenance.
Depending on the size and style of the hotel, there are many other common positions in hotels too. These include:
Restaurant manager
Kitchen manager
Head chef
Waiting staff
Front Desk manager
Receptionist
Concierge
Marketing manager
HR manager
Porter
As the industry has moved further towards delighting guests, some more unusual roles have begun appearing in hotels, including:
Surfing instructor
Bedtime storyteller
Creative director
Dog walker
Due to the sheer number and variety of hotels throughout the world, there is almost certainly something for everyone in the hotel industry.
What is the best job in the hotel industry?
The best role for you in the hotel industry will depend on your interests, your skillset and your ambition.
In such a diverse industry, many people find they can follow hugely rewarding career paths that suit their specialisms and personalities. And these can be pursued at hotel or at group level.
But for those with the drive to reach the top, the pinnacle in the industry is the role of hotel general manager.
This exciting and rewarding role combines strategic decision making, entrepreneurial acumen, creativity, customer service, diplomacy, the ability to think on your feet, flexibility and a broad range of expertise.
As a hotel manager, you will be responsible for all aspects of the hotel.
You'll oversee recruitment, revenue management, marketing, housekeeping, reception, sales and maintenance. You may even be involved in property management, accounting and finance.
It's a role that requires a good knowledge of each hotel function, which is why the best hotel general managers spend time working in all departments.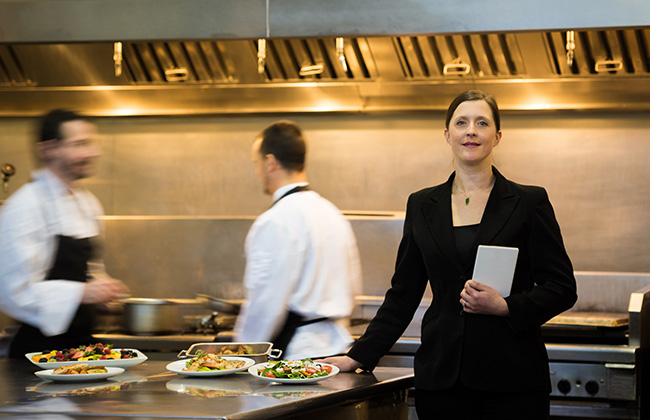 What's the best way to start a career in the hotel industry?
It's possible to start your career in the hotel industry at the bottom and work your way up. In fact, many people with successful hotel careers have done it this way.
For those who are ambitious and want to have a successful career with one of the top brands in the industry, the best way to start is by studying for a degree at an institution with strong ties to the hotel sector.
The best hotel schools will teach you everything you need to know about running a hotel from the ground up, using practical elements and academic theory combined with real-world experience and business management education.
But the training is just a part of it. Leading hotel companies tend to recruit directly from the best hotel management or hospitality schools without necessarily advertising those roles in public. So if you want to become a leader in the industry, a hotel management degree at a renowned institution is a must.
The best hotel degree for undergraduates
For high school leavers looking for the best start in the hotel industry, there is no better option than the BBA in Global Hospitality Management at Les Roches.
Although not a specialist hotel industry qualification, the three-year hospitality degree will give you a thorough grounding in all aspects of hospitality, which includes the hotel industry.
The breadth of knowledge you will gain by studying the BBA is exactly the kind of broad base needed to become a hotel general manager.
Among the advantages of the Les Roches hospitality management BBA are:
A comprehensive academic education consisting of the key hospitality fundamentals and the crucial soft skills required to succeed
Practical elements that enable students to put theory into practice
Two internships to give you essential real-word experience
Options to specialize in hotel and revenue management
Unrivaled connections with the hotel industry
Tailored careers support/Access to a global alumni network that can make all the difference when seeking that all-important first role.
BBA in International Hospitality Management
Take the first step on a successful career in Hotel Management from one of the most respected Hospitality Schools in the world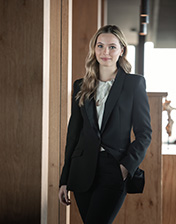 The best hotel degree for career switchers
If you're an ambitious graduate looking to take the next step, already in the industry and seeking to accelerate your career or currently working in another sector but are attracted to the exciting world of hotels, a graduate hotel management degree could be ideal for you.
As with undergraduate programs, you should look for a good combination of academic and practical.
And if you are new to the industry, real-world placements, internships and field trips are a must.
The Les Roches Master's in International Hotel Management ticks all these boxes and more. As a Les Roches graduate program student, you also benefit from:
a top-notch careers service to ease your job search and offer guidance throughout your learning experience
great industry connections that put you in front of brands you could not access from the street
a thriving alumni network that provides support and can even help land your first role in the industry.
Master's in International Hotel Mangaement
Everything you need to become a successful hotel manager