Become an industry partner

Our students are some of the most career-ready professionals in their fields.
Organize your recruitment visit on campus. Advertise your job openings with us. Find fresh talent to fill internships and graduate-level positions around the world.
Internships
Internships enable our students to apply what they have learnt in the classrooms to real-life situations.
Because Les Roches students bring motivation, a willingness to learn and excellent leadership skills to the process, the experience is also very beneficial to the company as much as the student who brings different perspectives and innovation into the workplace.
Internship length is flexible and depends on the company's needs and the program on offer. Internships normally last for a minimum of 6 months, but can be extended to 12 or 18 months.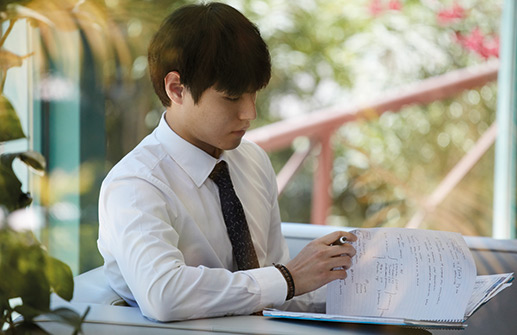 Recruit Student Talent
Les Roches students are an excellent talent pool thanks to the competencies they gain from both academic and practical training, the global exposure they enjoy, and the real-world experience they achieve during their internship semesters.
They are recognized for being career-ready by the time they graduate, equipped with the right interpersonal, leadership skills and competencies that are essential for successful management and operation in a continuously and rapidly evolving industry.
Every semester, at least 300 companies recruit on campus. These companies, partners with Les Roches, are leaders from the international hospitality- and services-related industries.
Customised Solutions
Les Roches partners with hotels and hospitality companies to design and deliver customized programs that address company-specific challenges, and help in bringing about transformational changes in the organization whether these are related to operations, customer focus or strategic business management.
Solutions are directed towards employees at all levels of the organization, from entry-level through to managerial and executive.