BBA in Global Hospitality Management – direct entry

We offer a range of direct entry options for you to transfer to our BBA.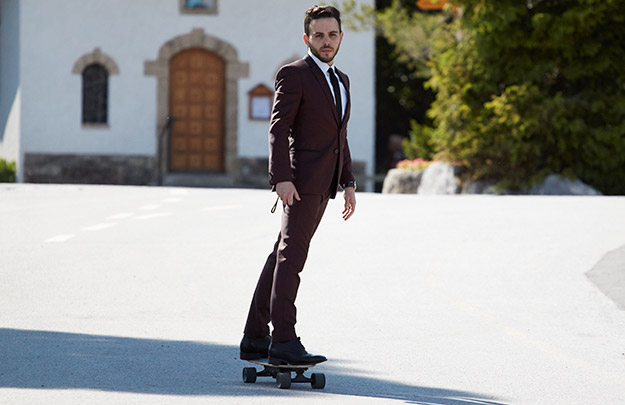 Depending on your academic and/or professional experience, you can join us in semesters 3, 4 or 6 and earn full BBA graduate status when you successfully complete your studies.
Why transfer to Les Roches?
Ranked in the global Top 3 for Hospitality and Leisure Management education, and Employer Reputation (QS World University Rankings 2020)

Smaller class sizes, capped at 35 students

Incubate

your disruptive ideas and learn from successful start-ups through Spark, our Innovation Sphere

Be inspired by an academic curriculum that has innovation and entrepreneurship as a foundation

Switch your Bachelor studies between our campuses in Switzerland and Spain with flexible exchange options

Receive highly personalized career support from dedicated teams based on each campus

Choose your final semester specialization in Entrepreneurship, Digital Marketing Strategies, Financial Performance Management or Resort Development and Management

Upon graduation, join more than 13,000 Les Roches Alumni worldwide – one of the strongest global networks in hospitality and beyond
Direct entry (transfer) to BBA program requirements
Candidates can apply for direct entry into the Les Roches BBA program. Your precise entry point will be determined by a credit mapping process undertaken by the school's Academic Management. Please contact us for further guidance.
Previous education – applicants may apply with one of the following previous academic credentials:
Les Roches Diploma in Hotel Management
BTEC Higher National Diploma
Diploma of a hotel school or other accredited diploma
Other academic qualification – applicants in possession of other tertiary education records may also be considered for direct entry, or exemption from specific courses
Evidence of academic credentials:
Senior High School Diploma, final official transcript for the full Senior High School cycle or equivalent level (as proof of University-level study eligibility)
Copies of other tertiary education diploma, certificate, corresponding transcripts and program outline (syllabi)
Professional experience:
Copies of work experience certificates in the hospitality/tourism industry (these will be assessed for equivalence with the BBA program's professional internships)
English Level
Must be proficient enough for higher education studies. English language exam scores (issued in the past 12 months) are required for non-native speakers, or those who have not spent the past two years in full-time English education.
Minimum English language exam scores:
TOEFL*

IELTS Academic**

Cambridge***

BBA   

525

(paper-based)

70

(internet-based)

Average 5.5 and minimum 5.0 in each component
FCE: grade C
(minimum 160 points)CAE: minimum 160 points
*The Les Roches Switzerland TOEFL testing code number is 9827. The Les Roches Marbella TOEFL testing code number is B941.
**IELTS Academic has four components (writing, reading, speaking, listening)
***Cambridge: First Certificate Exam (FCE) or Advanced Certificate (CAE)- please also provide statement of results
Students with learning differences
Les Roches will assist students with learning differences in assessing their potential to enter and succeed at the school. The physical nature of service or kitchen practical courses requires students to be able to perform a wide range of duties similar to those performed in the industry.
Students with certain learning differences, such as dyslexia, are accommodated with appropriate support, additional time to complete examinations and special test conditions. Applicants should write to the School for further information and requests for support should be accompanied by official documentation detailing the diagnosis.
More information
Get in touch for more information on transferring to the BBA in Global Hospitality Management