Quality Assurance Policy
Les Roches involves all institutional stakeholders in processes underpinned by a philosophy that holistically addresses quality assurance and enhancement based on eight quality principles:
Quality as excellence – refers to quality as aspiring to the highest standards in both academic and non-academic student experience.
Quality as consistency – views quality as a process to eliminate defects, aiming for a consistent and flawless outcome.
Quality as fitness for purpose – measures quality by the level of fulfilment of a stated purpose, mission or strategic plan.
Quality as value – maintains that quality is attained when a better or higher outcome be achieved at the same cost, or if the cost can be decreased while the outcome level is maintained.
Quality as transformation – looks at learning that is centered on the student and views quality as the value-added transformation and empowerment of a student through the learning process.
Quality as compliance – considers quality as adhering to standards of accreditation.
Quality as sustainability – regards quality from an Environmental Social Governance (ESG) perspective.
Quality as inclusivity – ensures that all institutional stakeholders have a role in ensuring quality.
At the core of Les Roches' philosophy of quality assurance lies its purpose, in the form of the institutional Mission and Vision. Together, these drive strategic planning and decision making.
The purpose is embodied by the range of internal and external stakeholders involved.
The campuses and virtual learning environment provide an ideal environment for programs and research to deliver the principals of quality.
These are all supported by effective cyclical processes and communicated appropriately: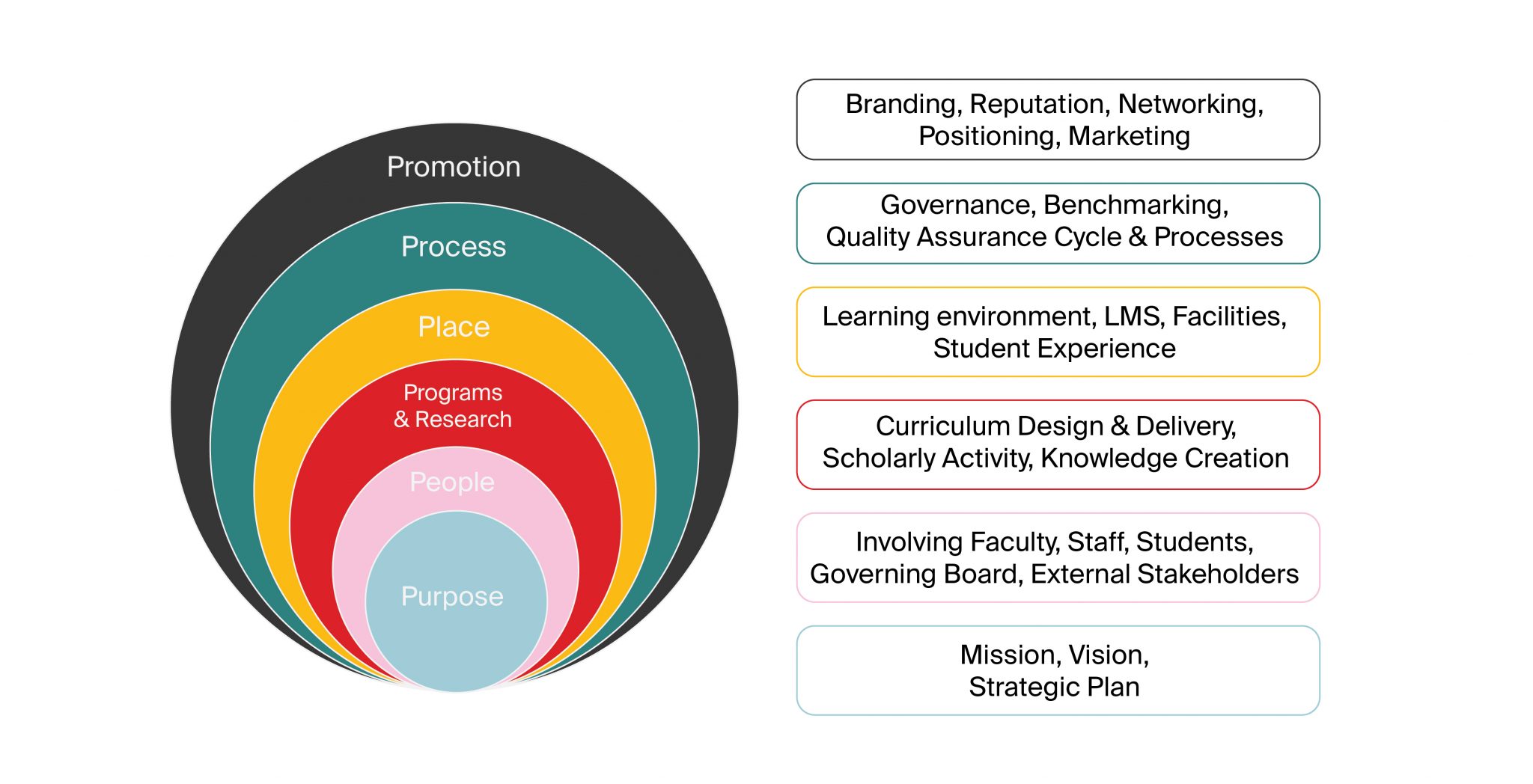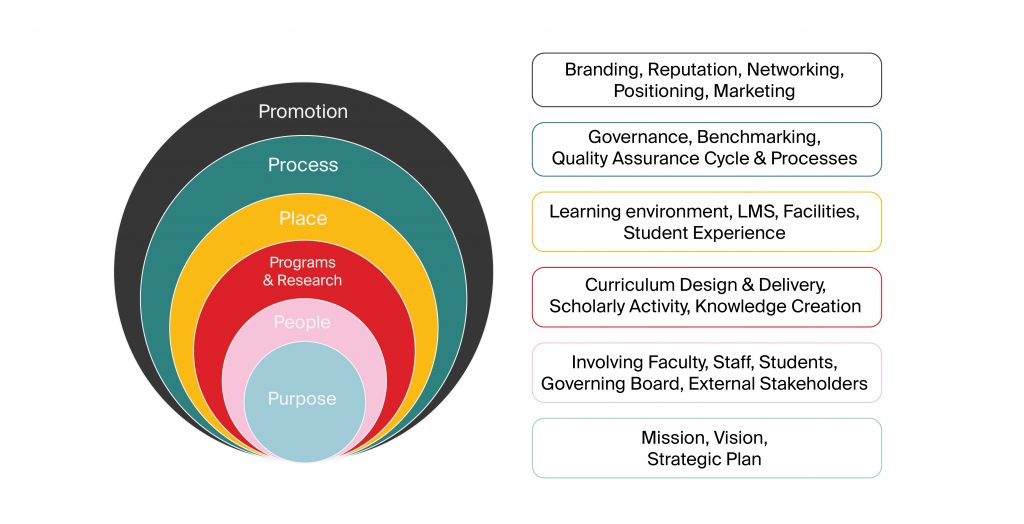 Quality Assurance cycles vary in length to accommodate the needs of different departments and activities. All cycles include the core components of planning, implementation, evaluation, and review: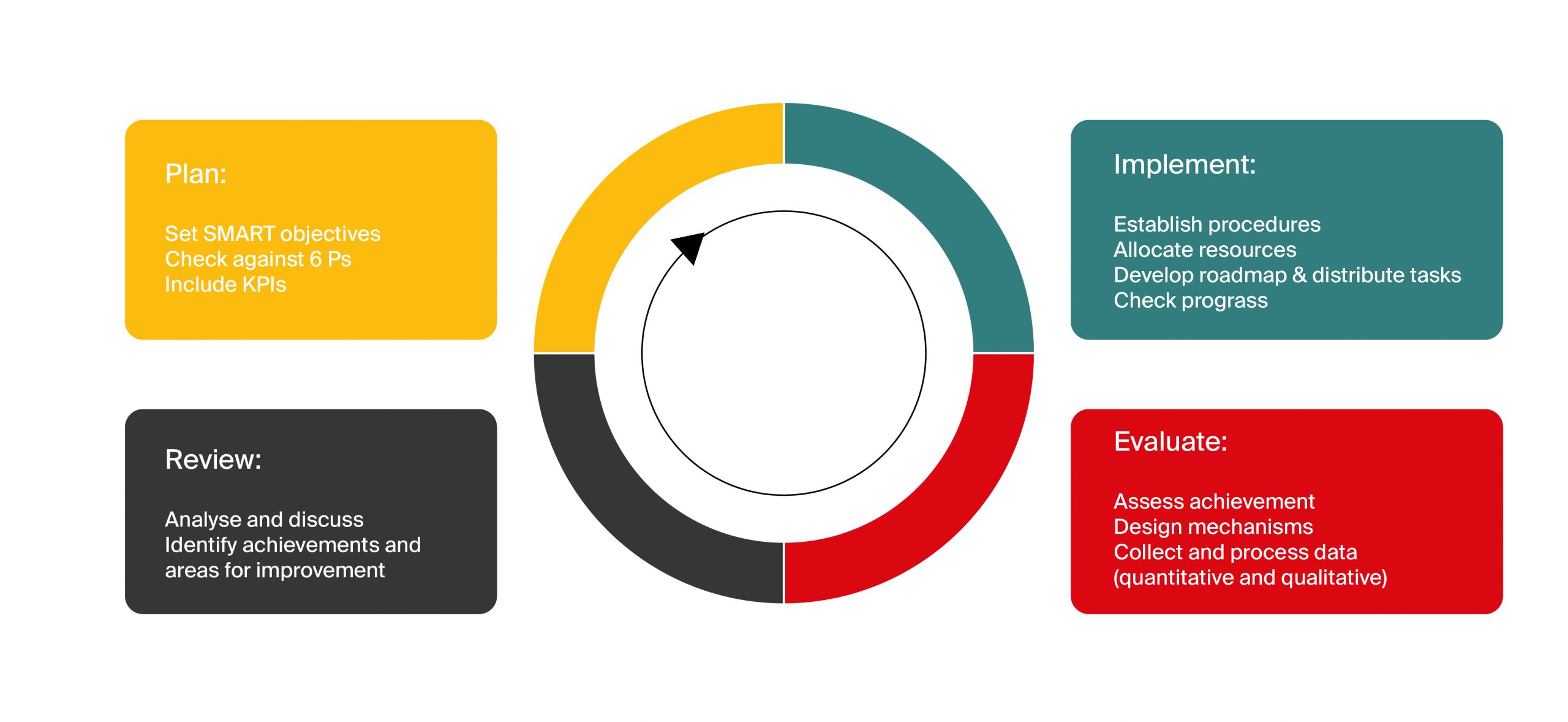 Policy Ownership:
The Management Committee is responsible for ensuring that the quality assurance policy is fully understood, applied, and regularly assessed to ensure its on-going improvement.