Events on campus
Discover our upcoming and past events held at our campuses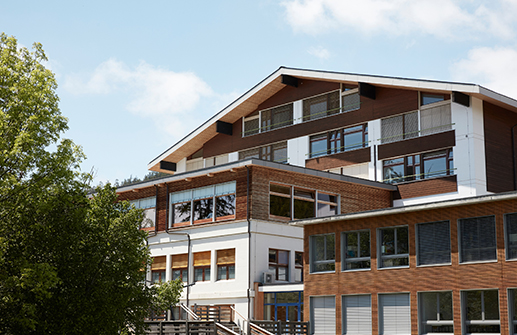 Les Roches Crans-Montana Discovery Days
Through our Discovery Days, you can immerse yourself through a two-day experience in our Swiss campus, including complimentary overnight accommodation.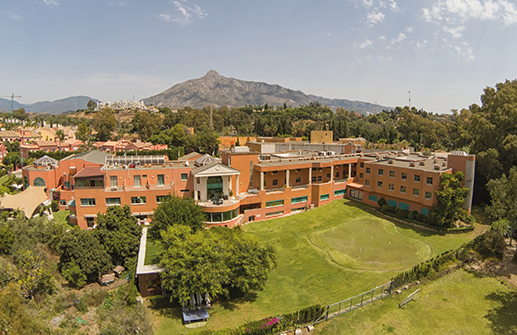 Les Roches Marbella Open Days
Les Roches Marbella is an experience by itself. There's simple no better way to discover the magic of our campus than by visiting us in person.
Events held on campus
Career Events
During our last edition of Virtual Career Day organized together by Les Roches Crans-Montana and Marbella, 134 companies confirmed their participation. A great success with them recruiting for internships, MIT, entry level jobs and supervisory jobs. A total of 577 students attended the event.
If you would like to participate in the next edition, please contact us
Cultural Night
With 100 nationalities present on-campus, our school is a truly diverse and multicultural environment. Cultural Night, which takes place twice a year in both campuses, is the celebration of bringing together traditions, food and music from around the world to be experienced and enjoyed.
Study trips
Every semester, our Master's students set off en route to Dubai or Chicago for a week-long expedition that would take them to some of the best luxury hotels in the world. Along the way they meet with General Managers, hospitality experts and other Les Roches alumni.
Shiftin'
This event, which in October 2022 celebrated its fourth edition, is about shifting innovations in hospitality to create a more sustainable industry, with last year's focus on how nature is shaping the future. Leaders from around the world shared their knowledge and thoughts on this important topic.
Spark Innovation Sphere Summit
At the end of October 2022, Les Roches hosted the first edition of the Spark Innovation Sphere Summit. Through a C-level alumni roundtable and various keynotes, industry leaders and experts discussed the impact of new technologies on traditional hospitality.
Space and Underwater Tourism Universal Summit (SUTUS)
We were delighted to host the third edition of the Space and Underwater Tourism Universal Summit (SUTUS) at our Marbella campus in September 2022. More than 500 professionals from 45 countries revealed the most ambitious challenges in this exciting tourism sector, while also sharing knowledge and business opportunities.
Exclusive Brands Week
This week-long event created by Les Roches faculty and hosted on the Marbella campus.
A week in which different experts in innovation and entrepreneurship related to international luxury brands offered masterclasses and round table discussions to our students of the Master's in Marketing and Management for Luxury Tourism, complemented with incredible experiences and activities.
Hospitality Debate
Professionals and directors from the hotel sector on the Costa del Sol took part in a debate organized by Grupo Vía at Les Roches Marbella. The event considered strategies to consolidate the current recovery, as well as new proposals, hotel models and customer typology that will build the future of Marbella.
Hospitality On Awards
The global competition that brings together the best students from hotel management schools or those interested in the sector. 2022 was the first year of Les Roches being sponsor of the Hospitality On Ceremony at the InterContinental Paris Le Grand. This year was the first one that students from all hospitality schools around the word could participate in the