When you're in charge of the money, you have a lot of responsibility – and the rewards are generous too.
That's why many in the hospitality industry choose to specialize in revenue management.
But if you want to forge a career in it, you need a relevant degree with a strong focus on the discipline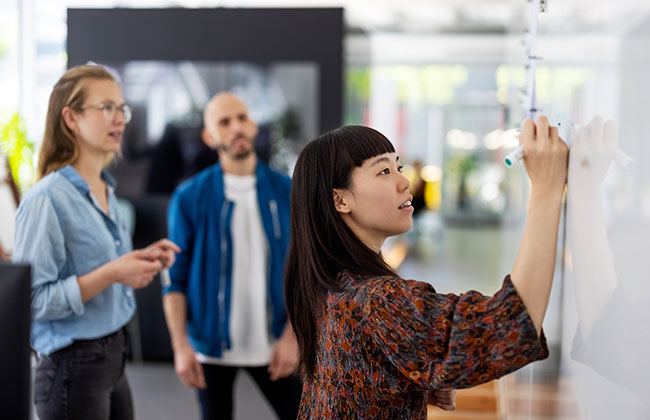 What is Revenue Management
Revenue management allows business owners to anticipate demand and optimize pricing to get the best possible financial results. It's generally defined as the practice of selling the right product to the right customer at the right time through the right channel at the right price.
With so many variables in play, it's not surprising today's revenue managers use automated revenue management systems that use performance data and other metrics to enable business owners to better predict demand, make more informed decisions over pricing and maximise profit.
Among the factors assessed by such systems as part of a revenue management strategy in, for example, the hotel industry are data on past customer behavior, existing bookings, competitor pricing and weather forecasts.
Why is Revenue Management important?
In today's incredibly competitive climate, effective revenue management is critical to profitability. It allows business owners to make the most out of their assets, ensure their fixed costs are met and their prices are optimized.
Having a revenue management strategy is extremely important because businesses have outgoings they need to cover whether or not they have generated any income. Revenue management strategies enable business owners to manage this to the optimal level.
Revenue Management Strategies
The concept of revenue management originated in the airline industry, where it was known as yield management, but it applies in any industry where:
customers will pay different prices for the same product
there is a limited amount of that product
there is 'perishable inventory', that is, a product cannot be sold beyond a certain point.
Revenue management relies on forecasting, which uses historical and current data alongside trend analysis to predict customer behavior and demand and take strategic decisions based on those predictions.
Revenue managers deploy a range of revenue management strategies to help them maximise profits, including:
Market intelligence – getting to know the market is crucial and revenue managers strive to understand factors such as target audience, location, behaviors and the competition.
Pricing strategy – a key element of revenue management is pricing, that is, charging more when demand is high and discounting when demand is lower.
Segmentation – dividing your customer base into different groups and optimizing the pricing for each.
Optimized marketing – making sure you are as visible as possible to potential and existing customers through strategies such as website search engine optimization (SEO) and ensuring accessibility through mobile devices.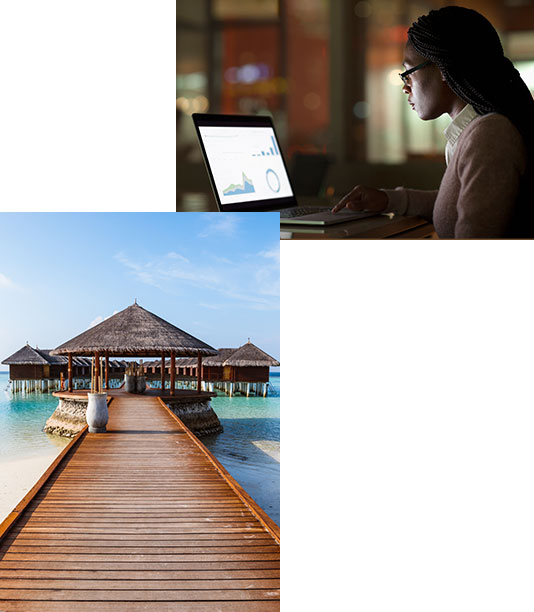 What are examples of Revenue Management
Revenue management is a strategy deployed in lots of sectors, particularly in the transport and hospitality industries.
Examples of revenue management techniques happening in practice include:
Airline ticket sales – the price of airline tickets can fluctuate depending on when a customer books a flight, how many seats have already been sold and other factors such as how much luggage they wish to take or whether they wish to board early.
Train tickets – similarly, train fares tend to be more expensive the closer to the travel date the tickets are booked. Discounts are offered for traveling at unpopular times or for group bookings to maximise revenue on less busy services.
Meal deals – if you've ever bought a coffee and been offered a pastry or soft drink to accompany it as part of a deal, the outlet is using revenue management tactics to boost takings.
Concert or theatre tickets – event promoters frequently issue 'early bird' tickets at a lower rate to boost early ticket sales before increasing the price as the event draws closer.
Package holiday deals – any parent knows the price of holidays increases dramatically during school holidays, which is another example of revenue management in practice.
Hotel Revenue Management
Revenue management plays a significant role in the hotel industry, where it is mainly about aligning the price of rooms to what a customer is willing to pay.
There are various tactics hotel owners use that can be classed as revenue management, including:
Forecast-based pricing – adjusting the price of rooms in line with anticipated demand, for example, offering discounted rates to fill rooms when demand is likely to be low.
Rate parity – achieving consistent pricing across all distribution channels to generate trust among customers.
Segmented pricing – a pricing strategy that involves selling the same rooms at different prices to distinct customer groups, for example, charging business customers less because they are more likely to spend on other services while at the hotel.
Discounts for direct bookings – incentivizing booking direct through the hotel, which means the hotel maximizes its income and does not have to pay commission to third parties.
Package deals – offering discounts on multiple room bookings to make sure the hotel is as fully occupied as possible during periods of low demand.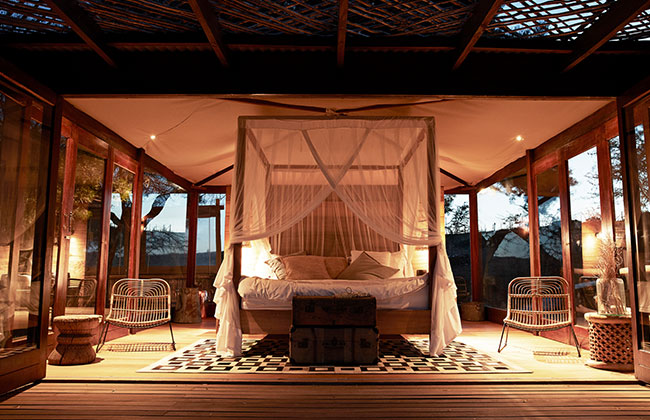 But it's more than just rooms. Hotel revenue management is about maximizing a guest's total spend – or total revenue management.
As a result, revenue managers in hotels have to make sure each department works together to deliver the highest levels of profitability for the entire hotel.
What does a Hotel Revenue Manager do?
As a hotel revenue manager, you will be the bridge between all the different functions of hotel management as you strive to maximize revenue from the asset throughout the year.
In practice, that means you will cover:
Marketing – getting your hotel in front of paying customers through advertising, marketing collateral and through partnerships with online travel agents.
Customer experience – building loyalty among customers can contribute to maximizing revenue, so you'll need to ensure their experience is the best it can be.
Occupancy – revenue managers have to balance occupancy with profitability and must not fall into the trap of trying to fill the hotel at any cost.
Variable costs – related to occupancy, variable costs such as laundry, bathroom products and housekeeping wages often rise when occupancy is high, so they need to be taken into account when pricing rooms.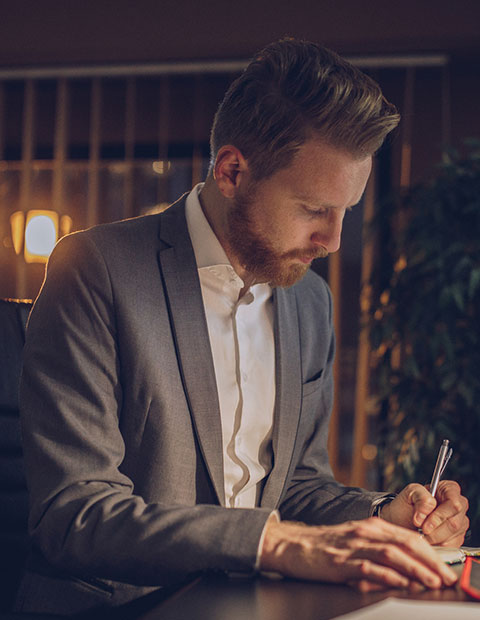 With so many variables in play, it's little wonder hotel revenue managers turn to artificial intelligence-backed software to help them navigate the complexities.
But in general, the things you will need to look after are:
Booking policy – whether or not you require deposits and pre-payments and whether you allow free cancellation. It's essential you monitor the competition to see what they are doing in this space.
Restrictions – related to booking policy, restrictions such as minimum stay, parking and breakfast availability can be deciding factors for customers.
Volume – setting a limit on the number of rooms available through different channels to different types of customers. You may want to withhold some rooms from sale if you know there is the potential for high-value last-minute reservations.
Pricing – this affects not just your day-to-day reservations numbers but can affect bookings in the longer term and can determine the segment attracted by your room rates.
How do you become a Hotel Revenue Manager?
Revenue management is a highly specialized analytical role and, as well as a data-driven mindset, a firm grasp of technology and love of teamwork, you will also need to understand the academic theory behind the discipline and ideally have some practical experience.
Many who work in revenue management already hold accounting or finance degrees, while some work their way up to revenue management through other areas in hotel administration or by starting out as revenue or yield analysts.
However, if you really want to progress in the field, the best way is by gaining a postgraduate academic qualification such as a Masters or Executive MBA that will teach you the theory and immerse you in the practical side as well.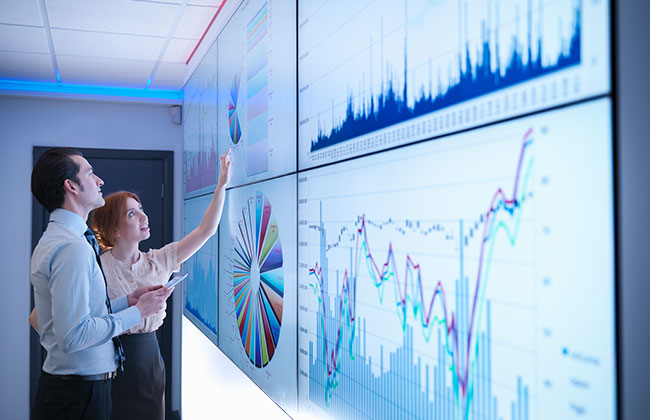 Hospitality Revenue Management Degrees
If you are looking to get into hotel revenue management, the traditional route is by taking a hospitality degree program or studying for a hotel management degree, ideally at a recognized hospitality management school.
There are hospitality degree options available for undergraduates and postgraduates, but the main things you should look out for are academic content that includes:
Revenue management
Finance and accounting
Marketing and sales
Hotel operations management.
Some more specialist Masters or Executive Masters degree programs include revenue management-specific course content such as:
Data analysis
Digital revenue optmization
Digital marketing strategy
Strategic planning.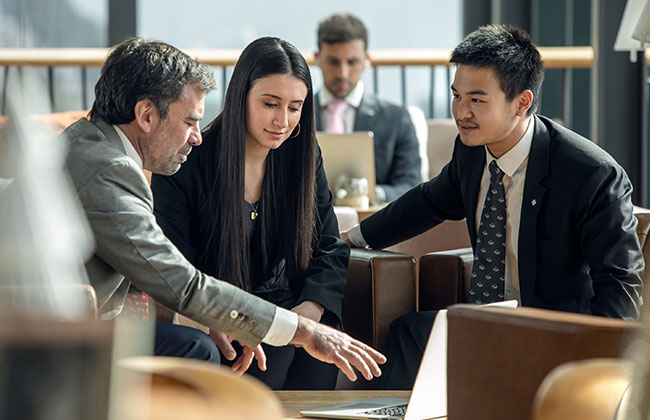 Programs that offer exposure to the industry through hospitality internships or placements are particularly valuable in advancing your revenue management career and it's also worth looking for a hotel management school that has strong links with industry.
They offer the best placements and can help you take your first steps in your chosen hospitality career.
Also worth checking is how many of the institution's students receive job offers on graduation.
And since many hospitality careers come about through personal recommendation, you should find out whether or not the school has a thriving alumni network.
Master revenue management fundamentals and strategy
This Masters degree gives you the academic and practical skills required for revenue management in the digital age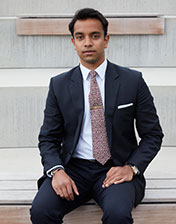 Related to Hotel Revenue Management