Learn how you can study hotel management online to accelerate your career – and why it's a great option for those with professional commitments.
If you're already working but need a good degree from a credible institution that improves your promotion prospects, an online hotel or hospitality management program could be an ideal solution.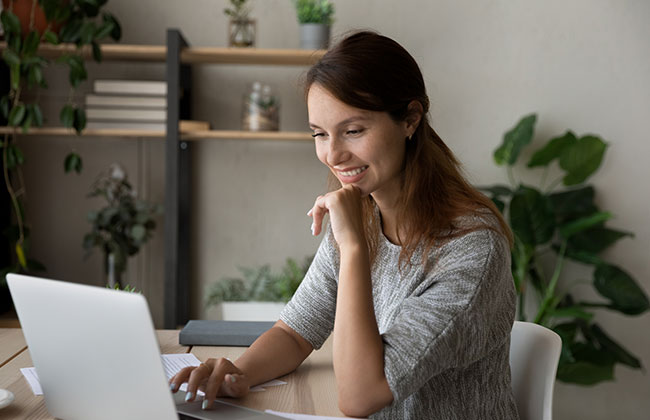 Online hospitality courses – what to look for
Not everyone has the time to devote to full-time education, especially those who are working or have family commitments, so online hospitality courses offer a great way of learning what you need to advance.
The good news is that there are plenty of options out there, but if you really want to progress, you need to look for a program that offers a good return on investment.
Among the qualities to look out for in an online hospitality degree program are:
Respected institution – if you want to impress employers, you need to make sure your degree comes from a hospitality school that's renowned as offering a high standard of education.
Employability – one of the main measures of return on investment, employability is key, so look for a school that provides great career support and is well connected with recruiters.
Network access – if you want to progress, you will need a lot of contacts in what's very much a people industry, so seek out institutions with strong alumni networks that could unlock job opportunities in the future.
High standards of education – it may seem obvious, but the better the faculty and academic content, the better your degree will be, which could set you apart from the competition.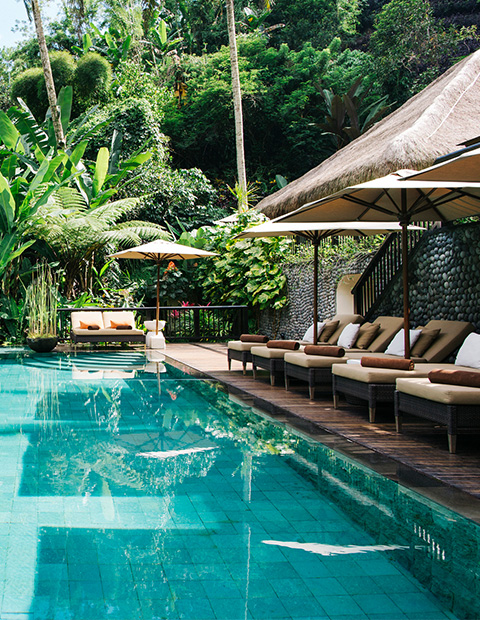 Accredited online Hospitality courses
It's no good embarking on an online hospitality course if the school or the program is not recognized as being up to standard.
Employers still look at whether or not your degree is accredited, so it should be a key factor in your decision.
If you really want to benefit from the advantages an online degree can bestow in the job market, make sure the institution is recognized by an independent academic accreditation organization, which means the school and its programs meet certain standards of educational excellence.
Also worth investigating is what percentage of career-seeking students have one or more job offers on graduation – that's a sure sign the institution is well regarded by employers.
The flexibility of Online Hotel management degrees means you can accelerate your career while you work
When you're already in full-time employment, especially in the hospitality industry, flexibility is crucial. It can mean the difference between deciding to study or not – and whether you acquire the academic qualification you need to progress.
Online hotel management degrees mean you can develop the skills you need to accelerate your career without having to give up your current role.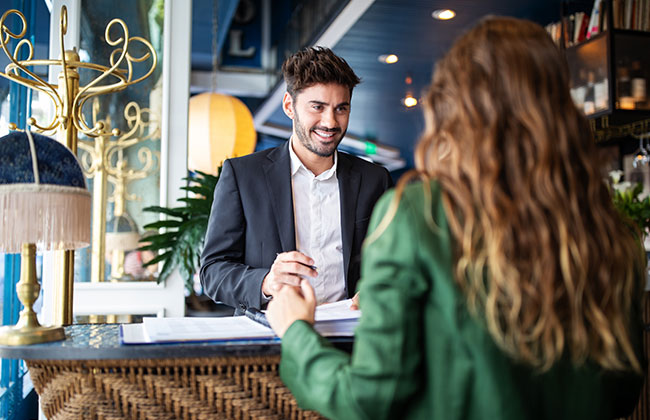 Advantages of online courses
Online hospitality degree programs have a number of advantages over in-person courses.
They give you the flexibility to study at a time that's convenient to you, wherever you are in the world and at a pace that suits your current commitments.
Not only that, some of the better institutions offer programs that allow you to catch up with lessons that are recorded, download course content you may have missed and even have one-to-one catch-ups with faculty to ensure you're on the right track.
Study an online hotel management Executive Master's
The Les Roches Executive Masters in International Hotel Management is a world-leading degree that you can study online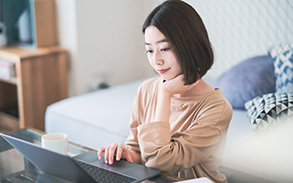 How the best online hotel management degrees deliver lessons
Technology is also a key consideration when weighing up which online hotel management degree is right for you.
The way we work online has moved on leaps and bounds in recent years and the best institutions have taken advantage of that, deploying software and other technologies that allow students to carry out projects online, work collaboratively and network with peers so they can make lifelong connections.
At the same time, the best hospitality institutions are implementing newer technologies that provide increased levels of flexibility so students can move modules, review lectures and take online tests at a time that suits their schedule.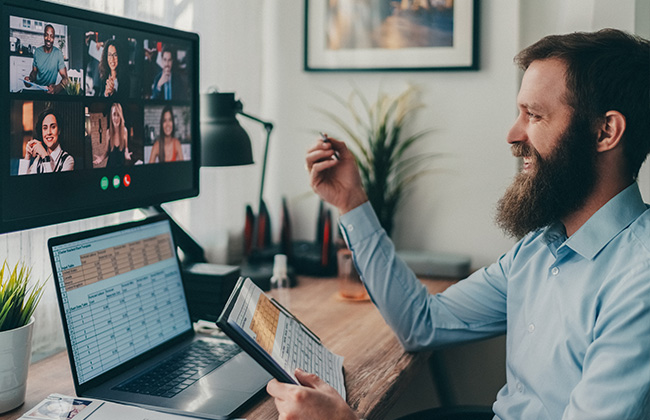 Find an online hotel management course from a respected institution
Online hotel management degrees offer those already working the flexibility to study and still hold on to their current role.
But to get the best out of that learning experience – and get a good return on investment, you need to make sure the program is run by a well-respected hospitality institution that has good links with the best names in the industry and a thriving alumni network.
Study an MBA in hospitality online
All the benefits of the world-renowned Les Roches MBA in Hospitality Management in an online program you can study while working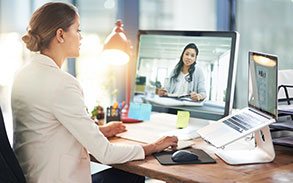 Learn more about online hotel management