Executive Masters
An executive Masters degree allows you to study while working and can help accelerate your hospitality career.

Need a formal academic qualification to accelerate your hospitality career but unable to study full time? An executive Masters in hospitality could be just what you need. The right executive Masters program will teach you all you need to progress and give you the flexibility to carry on working in your current role.
What is an executive masters program
If you want to accelerate your career and are looking for leadership opportunities but you're already working and can't commit to a full-time program, an executive Masters could be just what you need.
Executive Masters programs in hospitality are designed for experienced professionals who are looking for a formal qualification to progress in their hospitality careers.
Key to this is flexibility. An executive Masters will generally offer online or remote learning options so you do not have to relocate and provides a high degree of flexibility so you can fit your studies around your work and life commitments.
That flexibility doesn't mean you have to compromise either. An executive Masters still gives you all the benefits of other in-person hospitality degree programs, including:
A degree from an accredited hospitality or hotel management school on your CV
Teaching by faculty who are experts in their fields
Access to career support and contacts with sought-after employers
Network access that boosts employability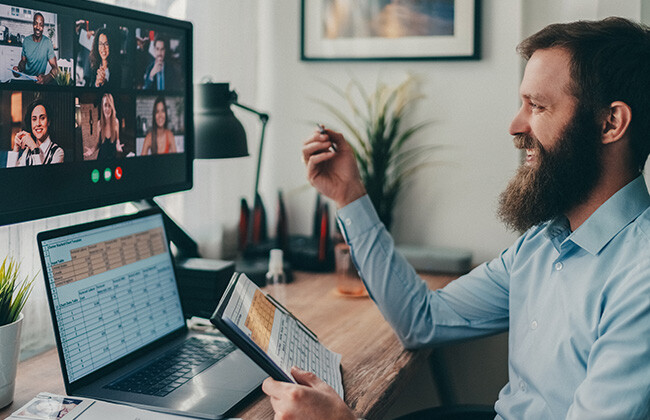 Executive Masters degrees in Hospitality and Hotel Management
There are a number of different hospitality Masters options – from a hotel management degree to luxury management – so the right one for you will depend on your career goals and the area in which you want to specialize.
Crucially important is choosing the right hospitality management school. Ideally, you should look for one that offers:
Strong online program content – advances in technology mean learning can be delivered in a number of different formats, so look for a school that provides opportunities to attend lectures virtually, view recordings of classes online and download course content.
Quality faculty – if you want to be the best, you have to learn from the best, so look for a school that employs experts in their fields.
Industry recognition – look for a school that's well regarded in the industry and can organise placements with some of the top brands in the business.
Access to an alumni network – a thriving alumni network can give students the edge because alumni tend to recruit from their former school or recommend other alumni for roles.
Career support – the best schools have careers departments that have strong links with top brands, provide ongoing and tailored career advice and introduce you to recruiters you cannot get to off the street.
Professional work experience – find a school that offers at least one internship so you can gain valuable, on-the-job professional experience and apply what you've learned in a real-world context.
Student experience – the opportunity to mix with students from different backgrounds is also important. Hospitality is an international industry and exposure to different cultures is a must, as is building a strong professional network of your peers.