Hospitality Management School
There are hundreds of hospitality management schools around the world, so here's what you need to know about what they offer so you can choose the one that's right for you.
Graduating from a good hospitality management school can catapult you into a long and successful career in hospitality – a highly competitive industry – so it's worth putting in the time to choose a hospitality school that's right for you.
With so many to choose from, it can be tricky finding the right one, but as well as researching the school's facilities and academic reputation, to get the best educational experience you should consider other factors such as:
connections with the industry
career prospects
academic excellence
experiential learning opportunities
how healthy it's alumni network is
the quality of student life.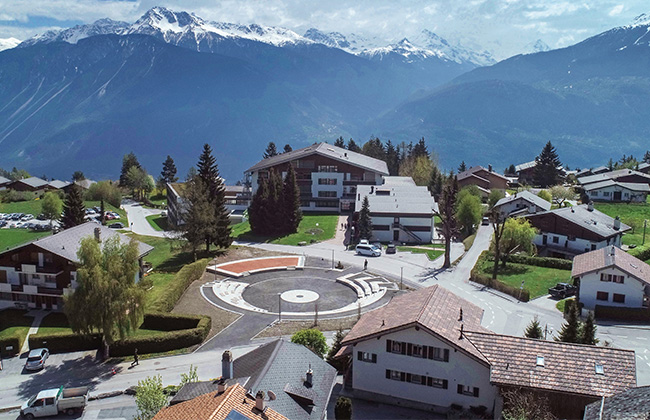 The benefits of a good hospitality school
Attending a good school of hospitality management can make all the difference to a student, both personally and professionally.
The best ones will take their students on a journey through academic rigor, practical, hands-on learning and real-world exposure, develop their entrepreneurial skills, introduce them to different nationalities and cultures and set them up with a network that will last them a lifetime.
Some schools have great careers advisory services and are the first ports of call for the top hospitality brands when they are looking to recruit graduates, which can give their students a critical advantage in the jobs market.
The right location and a thriving student social life can also have a positive effect not only on your hospitality education but also on your personal network. The best schools foster a sense of belonging and family spirit that provides support, advice and assistance long after you complete your education.
Seven characteristics of the top hospitality schools
So you've chosen a hospitality management school that ticks all the boxes. But what does that mean in practical terms and what kind of difference can it make to your education and career prospects?
Here, we delve a little deeper into the characteristics that make up the top hospitality management schools and the advantages they can bestow on their students.
Facilities
A school that has state-of-the-art facilities is going to give you a better start in the industry because you will be used to working in a professional environment. Practical arts training is critically important in the hospitality industry and the better a school's facilities are, the more likely it is you will be able to practise your craft at a higher level.
Strong history and accreditation
A school with a strong history is likely to have a great reputation in the industry, which means its graduates are more likely to land the top jobs. Accreditation is important too – it is independent verification a school maintains a certain level of educational standards.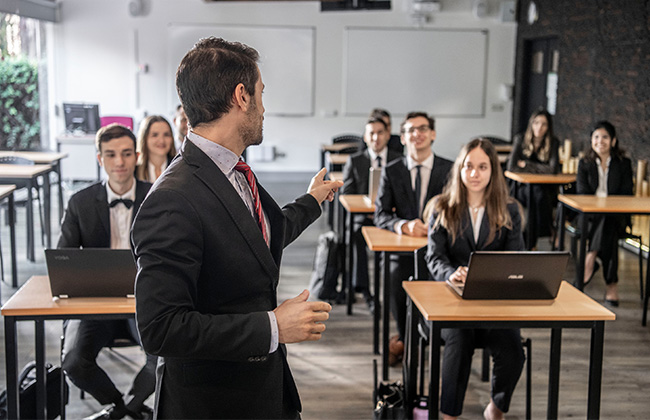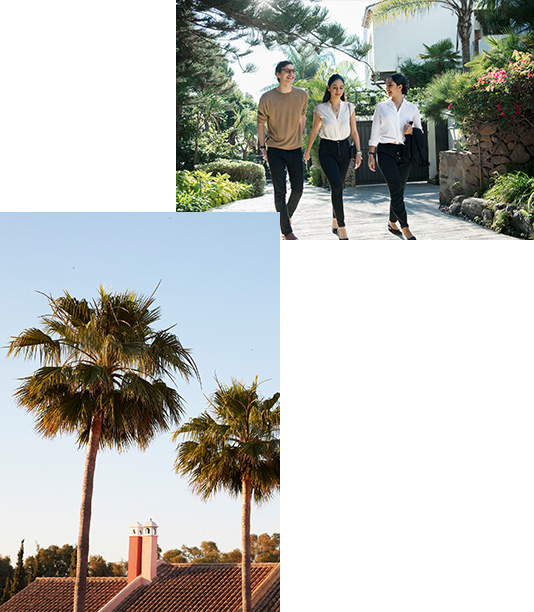 A thriving alumni network
Hospitality management schools with thriving alumni networks give students the edge because alumni tend to recruit from their former school or recommend other alumni for roles. The best networks provide introductions, advice, guidance and moral support to current and former students.
Good student/campus life
Social life is important not only for boosting morale but also for forming the kind of relationships that can last a lifetime. The opportunity to socialize with students from different backgrounds is also important – hospitality is an international industry and exposure to different cultures is a must.
Top Hospitality Management School programs
Whether you're just out of school, already hold a bachelor degree or are working and seeking to change career, hospitality schools offer programs to suit your requirements.
But wherever you are in your learning journey, there are things you should look out for when choosing the right hospitality school for you.
Undergraduates
Look for a program that combines academic rigor and real-world experience to launch your hospitality career or lay the foundations for graduate studies. Top hospitality management schools will also immerse you in the practical side of the industry and offer professional experience through internships or placements.
Graduates
A graduate degree in hospitality can accelerate your career, allow you to specialize and boost earnings. Choose a school that offers programs designed to enhance your job prospects with a good mix of theory and practice, real-world exposure and a well-connected careers service.
Career switchers
If you're switching careers, it's important to choose a school that exposes you to the hospitality industry, offers tailored careers advice and has a proven track record in landing you that all-important first role.
Study while working
You may need to fit your studies around a full-time job, so look for schools that offer at least some degree of flexibility, particularly those that offer online studying options
The best hospitality management schools in the world have strong connections with the industry. This enables them to provide valuable, real-world work experience but also means they attract guest lecturers or and leading industry figures for careers advice and recruitment fairs.
Facilities are important too, including lecture theaters, high-tech classrooms, working kitchens, restaurants and hotel demonstrators that enable you to learn in a setting that will mirror your workplace when you embark upon your careers.
Les Roches, one of the world's best hospitality schools
State-of-the-art facilities, highly qualified teachers, unrivaled industry connections and a broad range of programs to suit every need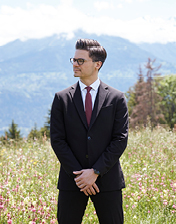 Frequently asked questions