Hotel Management School
Hotel management schools come in all shapes and sizes, but here's what you definitely need to know if you're thinking of attending one
Looking to get into the exciting world of hotel management?
A good school can transform your prospects and develop in you the interpersonal skills you will need to succeed.
The best hotel management schools will not only give you the knowledge and skills you need, they will also expose you to the industry first hand and provide the vital advice and guidance required for you to land your first management role or a career in hospitality.
To get the best hotel management education, you should find a school that has:
modern facilities
top class teachers
academic excellence
good industry links
an excellent careers service
a long history of delivering high-quality hotel management programs.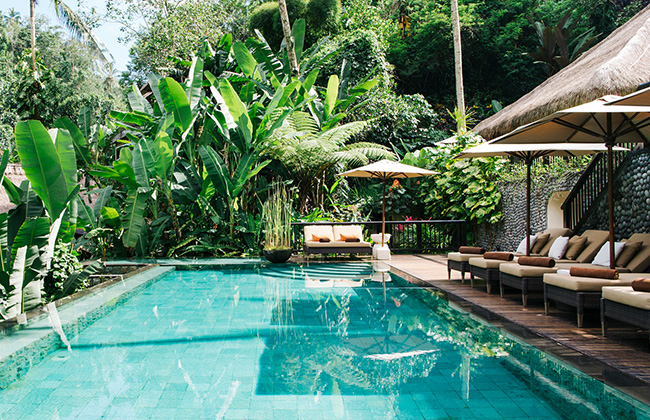 The benefits of a good hotel management school
The best hotel management schools give students an education that takes in academic theory, practical, hands-on learning, introduction to industry and exposure to different nationalities and cultures, setting them up with a network that will last them a lifetime.
Well connected
You can judge the quality of a hotel management school by the brands that attend recruitment fairs, with the best institutions attracting some of the biggest and most luxurious names in the industry.
These are usually the schools where the careers advisory service has strong links with the hospitality management industry and these can give students a critical advantage in the jobs market.
Location inspiration
The right location and a thriving student social life can make a big difference too.
The best schools are often found in inspiring locations, such as Switzerland where tourism is part of the landscape, and they tend to foster a sense of belonging and family spirit that lasts long after you have completed your education.
Characteristics of top hotel schools
What does it mean to be a top hotel management school in practical terms and what kind of difference can it make to your education and career prospects?
Here's what you should consider when weighing up which hotel management school to choose and the kind of advantages they can bestow on their students.
Facilities
A hotel school with top-of-the-range facilities is going to give you a better start in the industry, so look for things such as professionally equipped kitchens and bars and mock-ups of hotel facilities.
Practical arts training is also critical in the hotel industry, so if you're learning on the best equipment, you'll be better placed to land roles in a high-end hotel.
Strong history and accreditation
A school with a strong history is likely to have a great reputation in the industry, which means its graduates are more likely to land the top jobs.
Accreditation is important too – it is independent verification a school maintains a certain level of educational standards.
Careers support and advice departments
Landing a job after graduation is the ultimate goal, so a school with a high-quality careers service can make all the difference.
The best hotel management schools have strong links with top hotel brands, provide ongoing and tailored career advice and put you in front of recruiters through placements and recruitment events.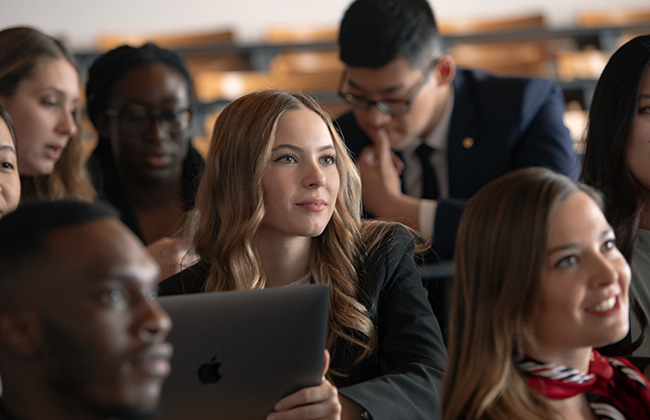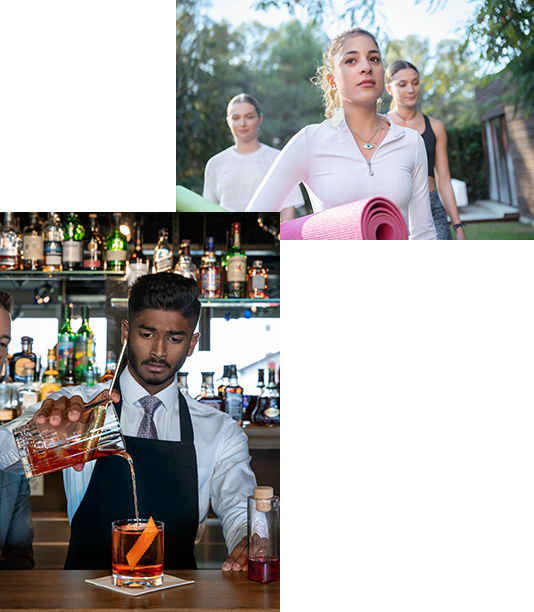 A thriving alumni network
Personal recommendation counts for a lot in this industry, so schools with thriving alumni networks give students the edge.
The best networks provide introductions, advice, guidance, moral support and even a place to stay for current and former students
Good student/campus life
Social life is important, boosting morale and enabling lifelong relationships that can be crucial in the hotel industry.
The top hotel management schools offer students the opportunity to mix with people from all over the world – in the international hotel industry, exposure to different cultures is a must.
Evidence of a strong ROI
Top hotel management schools not only give their students a top class educational experience, they provide the perfect platform for a long and successful career.
The true yardstick of return on investment is employability and the best hotel management schools can demonstrate this easily.
Inspiring locations
In a creative industry that thrives on inspiration, a school's location can make all the difference because it can drive you to attain ever higher levels of excellence.
A school in a country that's at the epicenter of major international tourism and has a highly developed hotel industry, such as Switzerland or Spain, could give you the edge.
Top Hotel Management School programs
Wherever you are in your learning journey, the best hotel management schools can offer you a program to suit your requirements.
Undergraduates, graduates, and career switchers have different needs from a hotel management program, so here's what you should look out for when choosing the right hospitality school for you.
Undergraduates
You want a program that combines academic rigor with experiential learning opportunities, immerses you in the practical side from the beginning, develops your entrepreneurial skills and offers professional, real-world experience through internships or placements.
Graduates
Make sure you choose a program designed specifically to enhance your job prospects and that includes a good mix of theory and practice, real-world exposure and a well-connected careers service that provides bespoke advice.
Career switchers
If you're switching careers, it's important to choose a school that exposes you to the hotel industry, offers tailored careers advice and has a proven track record in landing you that all-important first role.
Study while working
You may need to fit your hospitality education around a full-time job, so look for schools that offer at least some degree of flexibility, particularly those that offer online studying options
Always look for programs that can demonstrate strong returns on investment.
In the case of the hotel industry, that means offering the best possible careers opportunities.
The best hotel management schools in the world have strong relationships with the best hotel brands in the industry.
This enables them to provide valuable, real-world work experience but also means they attract visits from leading lights in the industry for guest lectures or for careers advice and recruitment fairs.
This is one of the key factors to look out for when choosing your hotel management school.
Naturally, you will also want a school that has the best facilities.
That includes lecture theaters, high-tech classrooms, working kitchens, restaurants and hotel accommodation demonstrators – all this will enable you to learn in a setting that will mirror your workplace when you embark upon your hotel management career.
Swiss Hotel Management School education
Swiss hotel management schools are the envy of the world, with Switzerland being home to seven out of the top 10 institutions in the Global QS university rankings for hospitality and leisure management education.
The country has firmly established itself as a global leader in hotel management teaching alongside other related disciplines such as tourism and hospitality, while the qualifications of Swiss educational institutions are respected by employers the world over.
It's no wonder hospitality management students flock to the country.
Hotel management education in Switzerland is based on an experiential learning model that sees students acquire skills through practical modules and in real-world situations.
At its core are a set of principles particular to the Swiss national characteristics of:
rigor
precision
attention to detail
timely service
discretion.
This style of education is prevalent in Swiss hotel management schools and is taught at their campuses around the world, wherever they may be.
Hotel Management school graduate career opportunities
Each day filled with variety, early responsibility, and the chance to travel the world are just some of the reasons people choose hotel management.
But with the transferable skills you get from a hotel management degree, you can do much more. Here are some options:
Hotel management
Responsible for all aspects of a hotel, from front-of-house and housekeeping to maintenance and catering. You will also hire staff, manage budgets, and look after marketing and sales.
Departmental management
You can choose to specialize in one of the many different cogs integral to the functioning of a hotel, such as rooms, housekeeping, food and beverage or maintenance.
Corporate office
Specialize in one of the many different disciplines of hotel management at group level. Options include sales and marketing, revenue management, guest relations and human resources.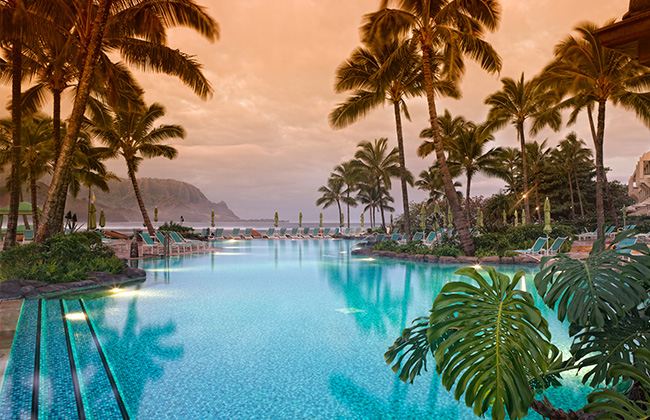 Real estate investment specialist
Hotel property is an important component of the international real estate investment markets, which opens up opportunities for those with an eye for finance who also understand the operational aspects a hotel.
Accounting and finance
If you have an eye for figures and understand hotel operations, many of the large groups and chains offer openings in their accounting and finance teams.
Study Hotel Management at Les Roches
With world-class facilities and unparalleled industry connections, Les Roches is one of the best hotel management schools in the world.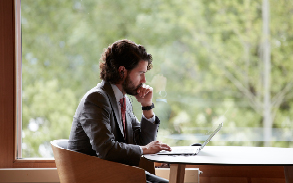 Frequently asked questions
This depends on where you are in your learning journey. If you're an undergraduate, check out the Bachelor Degree in Hospitality Management or the Diploma in International Hotel Management at Les Roches. Graduates, career switchers and those who need to study while working will also find a range of options suited to their particular needs.
Hotel management can be an exciting, dynamic, and creative role that offers on-the-job career development opportunities, early responsibilities, and the chance to travel the world. It's a demanding role that often calls upon your powers of tact and discretion, but the rewards can be incredible, especially if you reach the higher levels at one of the top hotel brands.