Executive MBA
Looking to get ahead in hospitality but need to keep working? Then an Executive MBA could be the ideal solution for you.
What Is an Executive MBA, or EMBA?
If you're already working in the hospitality industry in a leadership role and want to improve your career prospects, a great way of doing that is to study for an MBA (Master of Business Administration).
But what holds many people back is the fact they need to continue working because they have other commitments and responsibilities.
So they don't have the time to devote to studying for a graduate degree.
The solution is to apply for an Executive MBA (EMBA) – a program that offers all the benefits of a typical MBA and the job prospects that go with it, but with the flexibility you need to balance learning with your professional commitments.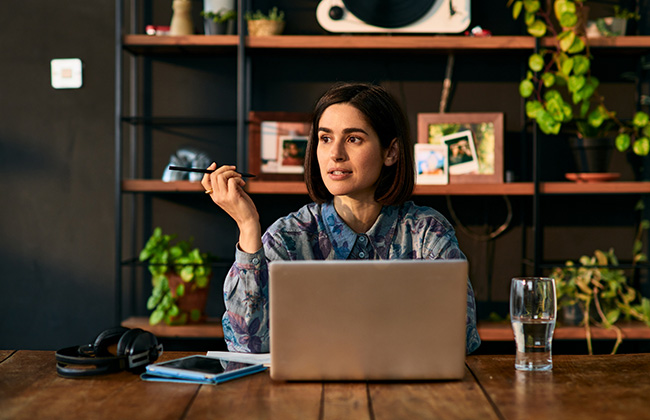 What is the difference between an MBA and executive MBA?
MBAs are designed to offer a path into the higher levels of management and are typically for ambitious professionals who want to progress but are finding it difficult because they don't have the academic stature to back up their leadership experience.
An EMBA program offers students the same academic content and tuition as a standard MBA program, but at a pace that fits around candidates' work commitments.
While most MBAs are full-time programs, executive MBA programs allow for part-time study and online learning options. They are perfect for ambitious and experienced professionals who are unable to study full time.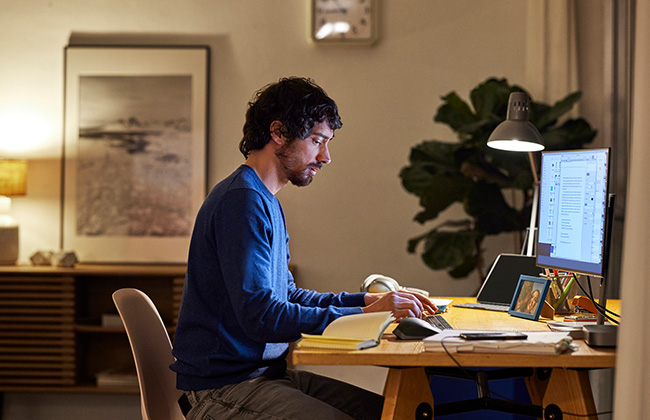 What do you learn on an Executive MBA?
On an Executive MBA course in hospitality management, you will acquire the key components of a modern hospitality leader's toolkit.
Among the subjects you can expect to learn are:
digital transformation
sustainability
revenue and demand management
data analytics
corporate finance
organizational change management.
Good hospitality management schools will not only teach you the essential theory and leadership skills, they also have strong connections with the industry.
That means they put you in front of leading hospitality companies, which boosts your credibility and makes finding top jobs easier.
Not only that, the best schools will have highly developed and thriving alumni communities, which allows you to network with classmates and former students, many of whom already work within the industry and often recruit from the institution they know best.
Is an executive MBA worth it?
If your professional development and prospects are important to you, an executive MBA is definitely worth your time and investment because it will give you a way of accelerating your career while you work.
If you are considering an application, it's important you assess the quality of the executive MBA program and the standard of the school or college as well as the cost.
Among the key things to look out for are:
Reputation of institution or school – the more renowned a school is for the quality of its education, the better your career prospects are likely to be as a graduate.
Course content – make sure the curriculum covers all you will need to achieve your career goals.
Faculty expertise – if you want to be the best, you have to learn from the best, so do some research into the school's faculty to see if they are experts in their field.
Industry connections – prospective students should also check to see if the school is well connected, which will significantly improve the chances of landing a good role on graduation.
Personal development – look for what a school offers beyond a degree, such as networking opportunities, careers support, mentoring and flexibility.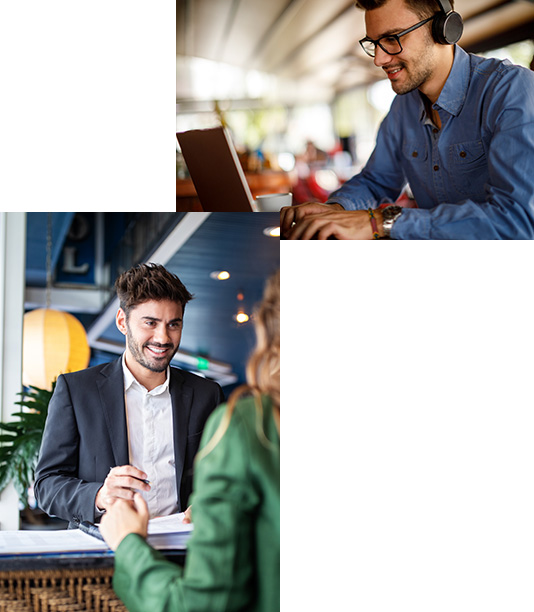 Is executive MBA equivalent to Masters?
An EMBA is different from a Master's because it gives students an insight into business management subjects such as finance, marketing and leadership, while a Master's allows students to study a particular subject in depth.
You don't need work experience to do a Master's, but most EMBA programs require you to have worked for a reasonable period of time. In most cases, EMBA students are still working.
What age is good for an Executive MBA?
You can study for an Executive MBA at almost any age, but they are mainly designed for people who want to accelerate their careers and already have several years' work experience.
They are particularly appropriate for aspiring business leaders who are aiming for the top but have work or family commitments that prevent them from studying full time.
What can you do with an Executive MBA?
With an Executive MBA in Hospitality, you can expect to land hospitality management or hotel management roles almost anywhere in the world at hotels, restaurants, resorts, cruise ships, theme parks and other businesses that cater to the public and travelers.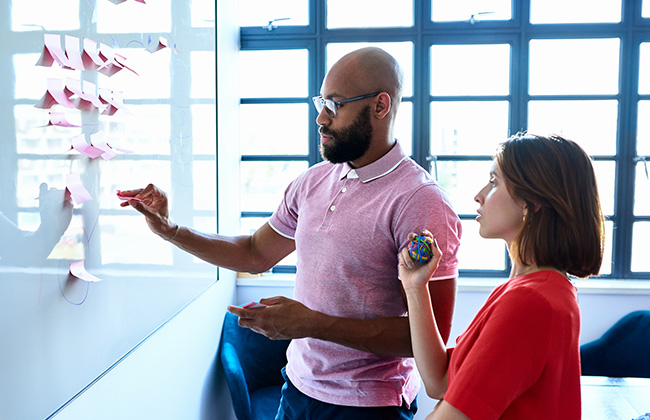 Among examples of hospitality careers you could pursue are:
Hotel General Manager – overseeing all aspects of the hotel business, from housekeeping and hiring to maintenance and marketing.
Hotel Director of Sales – generating revenue for the hotel by developing relationships with agents, event planners and other potential customers.
Casino Property General Manager – managing the gaming floor, hotel, restaurants, and other businesses on the casino property.
Hospitality Management Consultant – providing advice to businesses in the hospitality industry, solving issues and creating growth strategies.
Restaurant Manager – overseeing all aspects of the restaurant business, ensuring it runs smoothly and efficiently.
Director of Food and Beverage – managing the food department from menu development to staff training.
Hospitality Brand Manager – devising and executing marketing campaigns for a hospitality brand to increase brand awareness and maintain reputation.
What should you look for in an Executive MBA in Hospitality?
Although an Executive MBA in Hospitality can open a lot of doors, not all hospitality degrees enjoy the same reputation among employers at the top hospitality brands.
When looking for a good EMBA, you should consider not only the school or university itself but also the course content, the support you will get while studying and the overall student experience.
One of the best renowned EMBA programs among the key industry players is the Executive MBA in Global Hospitality Management at Les Roches.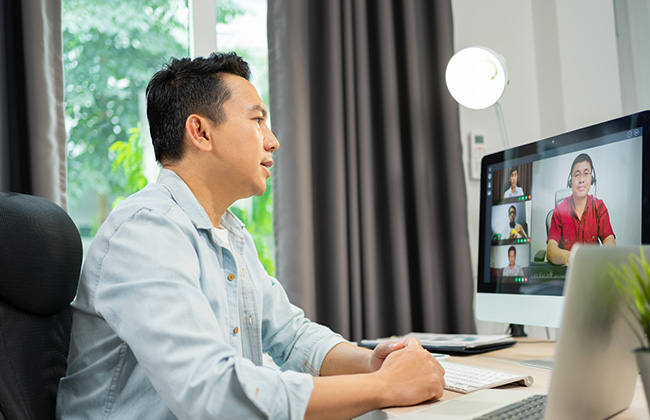 It is so well regarded for numerous reasons, including:
Credibility – Les Roches is respected the world over for its high educational standards and the quality of its graduates
Faculty – all the Les Roches programs are taught by experts in their fields
Course content – the career-focused curriculum is designed with excellence in mind and covers all the theory you need alongside practical, hands-on experience
Alumni network – as a Les Roches student, you instantly gain access to a global network of alumni
Industry connections – Les Roches has strong links with recruiters at the top brands, giving you unparalleled access to vacancies and amazing networking opportunities
Mentorship – personalized, one-to-one executive coaching will focus on supporting your learning experience and building your self-awareness and personal brand
Flexibility – the Executive MBA allows you to move modules and study at a pace that suits your life and work commitments
Quality teaching – using the latest digital tools for project and group work that brings the classroom to your home
Residential study weeks – on-campus and off-site learning experiences, including a week in Dubai.
Boost your career with the Les Roches Executive MBA in Global Hospitality Management
Study for the world-renowned Les Roches MBA while working and unlock amazing leadership opportunities with some of the world's top hospitality brands