Are you passionate about people and great service? A hardworking go-getter that's detail orientated and likes to solve problems?
Then a career in hospitality management could be for you.
Whether it's hotels or sporting events, country clubs or music venues that excite you, as a hospitality manager you can put those skills to great use and discover a world of diverse and attractive career opportunities.
What is a hospitality manager?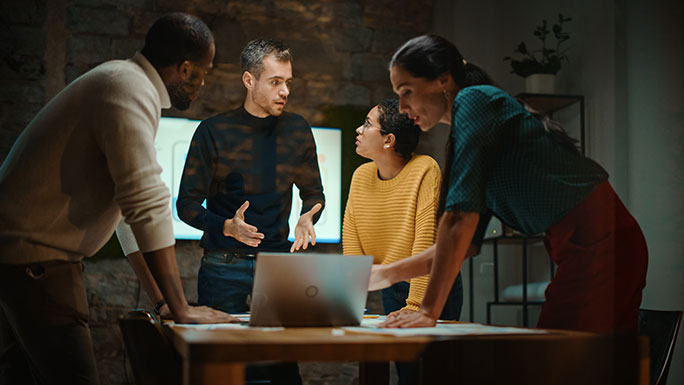 Hospitality careers are hugely diverse, you could be running an exotic boutique hotel, managing a local theme park, organising an international sporting event, or leading a design project for a top luxury brand.
Whatever the sector, a hospitality manager has the crucial role of organising and overseeing the day-to-day operations of all the essential functions and facilities.
A successful hospitality manager will use their keen business acumen, fantastic interpersonal skills, and excellent problem-solving abilities to provide the best customer experience possible.
Hospitality manager job description
What do you need to work in hospitality?
Well, skills and experience-wise, employers look for hires that have practical hands-on experience in customer service and hospitality-type roles.
Often, they're hospitality management graduates who have studied the trade at university, or another higher-learning institution.
You'll also need to be proficient in administrative software like MS Office, have some knowledge of quality standards (e.g. ISO standards, or health and safety regulations), and have strong financial and leadership skills.
The best hospitality management schools will give you real-world experience so that you can confidently tick off those practical requirements and step straight into a job.
What does a hospitality manager do?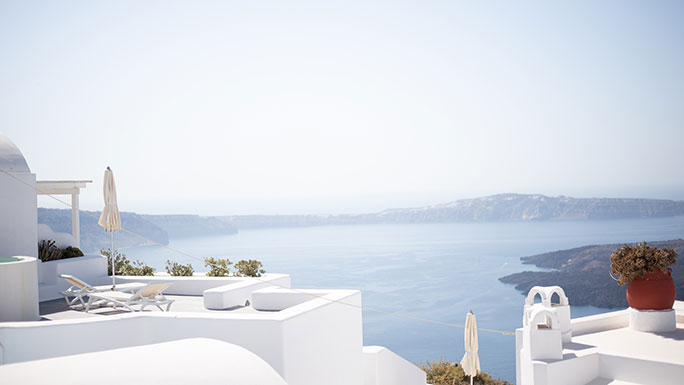 The role of a hospitality manager can vary widely, so the tasks and responsibilities will differ depending on the specific sector within the hospitality industry that you find yourself working in.
Some of the most common responsibilities include:
1. Managing staff
Wherever you find yourself working, as a hospitality manager, one of your core duties is likely to be managing staff.
Planning work schedules and rotas, supervising team members' work, evaluating employee performance, dealing with HR issues, and arranging for sickness cover are all key components of staff management.
2. Staff recruitment and training
For a business to properly function and thrive it needs to hire the best talent.
It also needs to give staff all the necessary tools, knowledge and development training they need to perform their roles to the best of their abilities.
As a hospitality manager, you'll be responsible for recruiting top talent and making sure your team are up to speed on all their essential training.
You'll also support your staff with their own individual personal and professional development plans.
3. Managing budgets and finance
In any successful business, good budgeting and oversight of financial management is crucial.
As a hospitality manager, you'll plan and monitor financial budgets, allocate money to different departments, and control and approve invoices and expenses.
4. Dealing with customer queries and resolving complaints
A huge part of being a successful hospitality manager is providing world-class customer service.
Although a great hospitality team will strive to provide the best customer experience, inevitably things will sometimes go awry; room service forgets to leave out fresh towels, food has been served cold, or a VIP's name has been accidentally left off the list.
As the manager, you'll be a patient, empathetic listener, a great communicator, and able to resolve any problems quickly and calmly as and when they arise.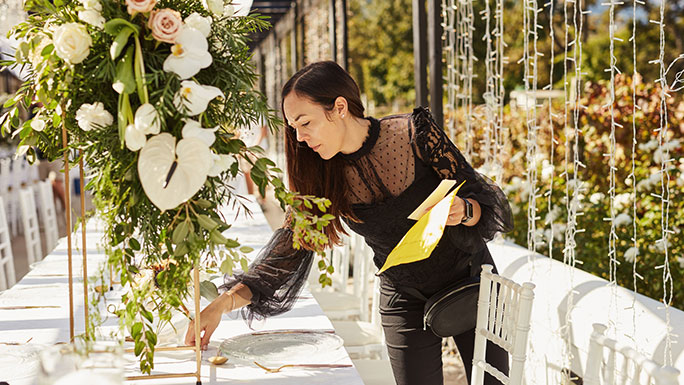 5. Ensure the smooth running of events and functions
The hospitality manager is the crucial cornerstone of any event or function.
Events and functions involve lots of interlinked and moving parts like food vendors, bar staff, performers, set designs, and venue hire.
As a hospitality manager, whether is a hotel wedding, a charity gala, or a corporate conference, you'll have responsibility for making sure everything works together and runs smoothly on the day.
6. Inventory and stock management
If you're working in hotels, bars, restaurants or catering, ensuring there's enough food and drinks to deliver memorable customer experiences, whilst minimising waste is a crucial part of running a high-functioning business.
As a hospitality manager, you'll do this by monitoring the levels and quality of stock, forecasting demand, and placing orders.
7. Make sure health and safety are adhered to
Health and safety are an integral part of properly running a business.
It's vital to the safety of your workers, contractors and vendors, and of course your customers.
It's also not just a nice to have, but a legal requirement for any company.
Hospitality managers are responsible for ensuring that staff have the proper training and that the right systems, processes and controls are in place to ensure that health and safety rules are adhered to at all times.
It keeps everyone safe and avoids any nasty fines, a poor reputation and even business closure.
8. Marketing
For a business to succeed it needs to let people know it exists and properly target and entice customers.
Whether it's for a local café, a sports centre, or a cruise ship, a hospitality manager takes responsibility for planning and strategizing marketing campaigns.
This means overseeing budgets and plans for advertisements, social media strategies, branding, merchandise and special promotions.
This could also include hiring a marketing manager or finding a reliable agency to support your business if marketing isn't your personal forte.
9. Look for opportunities to improve and innovate
As a hospitality manager, you'll be charged with planning and implementing business strategies.
Prosperous businesses look for ways to constantly improve their products and services and evolve with changing customer trends.
In a management role, you'll need to strategize how best to maximise revenue, how to market the business, and how to keep improving the quality of service you provide.
Qualifications for hotel manager and hospitality manager
If you're interested in hospitality management, or even a more specific hospitality role in hotel management, then a Bachelor's in Hospitality Management is your best and most direct route to a successful leadership role in any hospitality sector or travel industry.
A hospitality business degree provides all the critical, transferable business theory and skills of a top-class international business degree: financial management, human resources, and marketing.
Combined with hands-on practical projects and internships, a hospitality management degree also provides real-world exposure that employers really love and look for in new hospitality hires.
What it takes to be a hospitality manager
To be a hospitality manager you'll need the theoretical know-how to run a business.
This includes key topics like accounting and financial management, marketing and sales, human resources, and critical business operations.
To be well-suited to a role in hospitality management you should also have a flair for organising and coordinating, working with people, solving problems, working well under pressure, and communicating.
Gaining practical, on-the-job experience in these areas is a must if you want to build a successful career in hospitality.
Fast track your hospitality career at Les Roches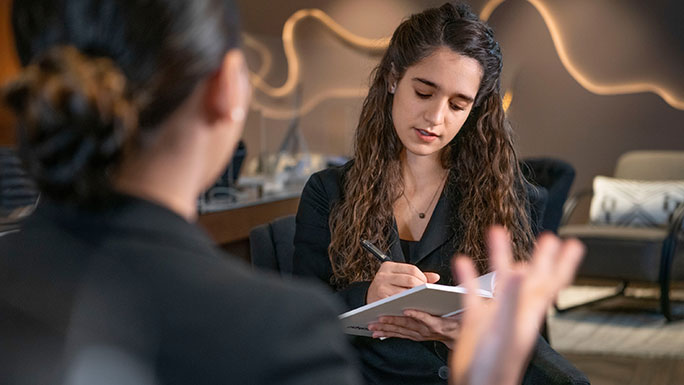 If you're considering becoming a hospitality manager, then a hospitality business degree is a perfect choice.
At Les Roches, we offer a world-leading learning experience. with our Bachelor in Hospitality Management.
You'll receive all the business knowledge essentials you'll need to take up a successful leadership role in any industry and have access to a whole host of benefits, including:
Academic content that's applicable across varied business industries
Valuable soft skills gained through practical learning
Real-world exposure through practical projects and internships
Opportunities to travel the world via studying at international campuses and taking on overseas internships
Partnerships with world-class companies that recruit students for internships and permanent positions
Alumni communities that offer life-long support and networking opportunities
Take a look at our Bachelor in Hospitality Management program and make the first step towards your exciting hospitality career.
Fast-track your hospitality career at Les Roches
Discover the Bachelor's in Hospitality Management