Every successful hospitality manager knows that providing great customer experience is a critical part of the job.
But if you want to be a great hospitality leader, you'll need more than just good customer service skills.
In hospitality management, you'll need to be able to create a great team who can help your organization perform at the highest level.
For this, specialized leadership skills and qualities are vital.
In whichever hospitality industry you're working, you can take your hospitality career and your leadership skills to the next level with an MBA in hospitality.
What is a hospitality leader?
A hospitality leader holds a senior position within a hospitality business.
They might be a general manager within hotel business, as a senior manager for a tourism or hospitality business, or working in revenue management.
A leader in hospitality is responsible for inspiring their team, moving them towards a common goal and emphasizing exceptional customer service.
The leader will guide from the front to make sure that the business exceeds customer expectations.
Why is leadership important in the hospitality industry?
As with any other industry, leadership in hospitality is vital to the success of the business.
Great leadership can inspire and engage staff. An enthusiastic workforce has been proven to deliver better business success too.
As well as a positive work environment, research shows that businesses with satisfied employees see a 21% increase in profitability.
The relationship between employees and senior leaders is a key factor in how loyal staff are to a company.
As an effective hospitality leader, you'll make sure your staff feel valued and have a positive relationship with the company.
In doing so, you'll attract and retain the best hospitality talent.
What is the best leadership style in the hospitality industry?
Every leader has their own personal style and strengths. So, there are many different leadership styles that can be effective. In the hospitality industry, the three leadership styles that are most common are:
1. Team-oriented
As an industry heavily reliant on different teams working together to provide a seamless, high-quality customer experience, a team-oriented leadership style is incredibly effective. Team-oriented leaders prioritize their team, are reliable, excellent at communicating and take accountability for the team's performance.
2. Entrepreneurial
With the unpredictability of hospitality environments, entrepreneurial leaders do well in hospitality.
This leadership approach encourages experimentation, learning and iteration and is great for turning problems into valuable opportunities.
3. Innovative leadership
As in the case of entrepreneurial leadership, innovative leaders are well suited to hospitality.
Innovative leaders are great at encouraging different approaches, inspiring productivity and being open to creative ideas.
Ready to be the next inspirational hospitality leader?
Study an MBA in hospitality and set yourself up for leadership success.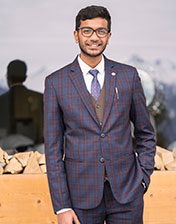 What are qualities of a good leader in the hospitality industry?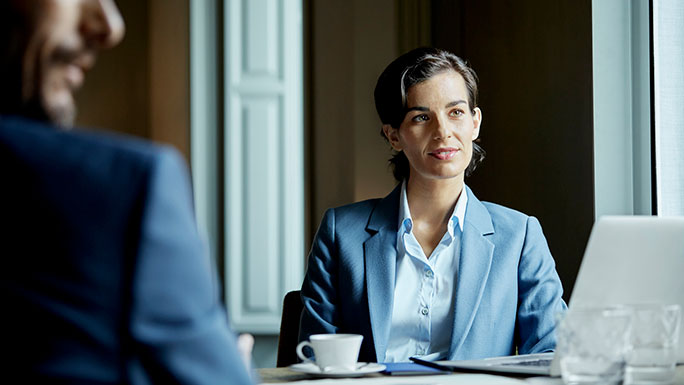 Being a good hospitality leader requires certain qualities, largely focused on your ability to collaborate with and inspire others. Here are some of the main qualities you'll need to be a great leader:
Emotional intelligence
Understanding and managing your own emotions, and recognizing your team's emotional state, can help you build strong relationships and interact with a diverse team. It's not an easy trait to learn, but taking the time to understand that everyone has different reactions to situations and responding empathetically is an important quality in future leaders.
Modeling by example
Staff look to leaders for cues on how to behave. Effective leaders model company values and behaviors that they want to see in their team. Leading by example might include things like listening to your team, helping out, delivering on your promises, and being inclusive.
Showing vulnerability and visibility
Some leaders think by showing weakness they'll lose the respect of their team, but this couldn't be further from the truth. Everyone has vulnerabilities and weaknesses, and your team will respect you more if you share yours.
Passionate
We all respond to passionate people. As a leader, it's important to show passion for your company's mission and a drive to succeed. When you do, you'll inspire enthusiasm in others and create a positive and productive workforce.
Leadership is personal
No two leaders are the same, and your leadership journey is unique and personal to who you are. The best leaders use their personal background, experiences and qualifications to bring something special to the role. Be an authentic leader and lean into the unique skills and experiences you have.
Which leadership skills are important in the tourism and hospitality industry?
Successfully leading a team in a tourism or hospitality setting requires a varied skill set. Here are some of the key skills you'll need to be an effective leader:
Communication
In effective leadership, there's no such thing as too much communication. Being clear, honest and enthusiastic in your communication is vital to instill confidence and make sure everyone is clear in their responsibilities. Make sure you communicate often and through various channels to be as inclusive as possible.
Attention to detail
By observing and paying attention to the details you'll be a much more effective leader. When you understand small but critical details, you'll better understand how things work, and can make well-informed decisions. The same goes for paying attention to personal details. Remembering employee's names, if they have children, pets, birthdays and life events makes a huge difference in creating more personal connections and keeping teams engaged.
People skills
As with any role in the hospitality sector, having first-rate people skills is a must for any successful leader. Being able to listen, collaborate, give feedback, and communicate honestly are all critical in building a strong team and getting the best out of your people.
Establishing shared beliefs, values, and goals
A really effective leader will be able to outline a vision for the company and inspire their team to follow in making that vision a reality. Being able to incorporate your vision into a mission statement and set clear company goals is critical to the success of your hospitality business. Bring people with you and embed an uplifting workplace culture by celebrating when your team achieves its goals or demonstrates company values.
Balancing accountability and autonomy
We all want to feel supported by our managers, but we also want to be given the responsibility and freedom to do our jobs. According to the US Office of Personnel Management, workplace accountability is linked to higher performance, better morale and greater work commitment. Great leaders don't micromanage but let their staff manage their own work while still providing support.
Adaptability
There's no doubt that the hospitality industry can be a challenging and unpredictable environment to work in; so being adaptable is a must. It's essential to be flexible to changing demands, show resilience when things don't quite go to plan and see mistakes as an opportunity for everyone to learn.
Creativity breeds adaptability
Creativity is the most crucial factor for success in business. Successful leaders understand that hospitality businesses have to adapt and change to be able to grow, and give space for everyone to contribute ideas, insights and imaginative solutions.
Leaders in the hospitality industry
There are leaders in management, marketing, consultancy, thought leaders and TV personalities across the hospitality industry.
Some of the most well-known hospitality leaders include:
Bruce Faber, owner of EHS Hospitality. Starting in the hospitality industry at age 4 as a greeter in his grandmother's restaurant, Bruce Faber is now the owner of the Chicago market for EHS and is known for tracking the best talent in the industry.
Frances Kiradjian, Founder and CEO of the Boutique and Lifestyle Lodging Association. With 25 years as a hospitality and travel industry executive, Frances is credited with bringing the boutique hotel sector to the forefront.
Robert LaPata, Founder at Forefront Hospitality. With 25 years in hospitality and restaurant consultancy, Robert is a celebrated leader who's worked with big brands like Hyatt and Hilton.
List of women leaders in the hospitality industry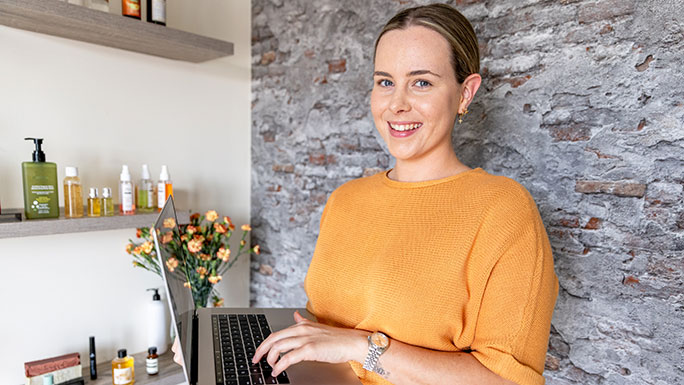 According to a recent Zippia study, women across different industries hold 35% of senior leadership roles.
Hospitality is one of the industries with the highest rates of women leadership where 33% of senior leadership positions are held by women.
Some inspiring hospitality women leaders include:
Frances Kiradjian. Already mentioned above, Frances is also CEO of the Travel Industry Executive Women's Network and has championed women in the industry for many years.
Rachel Roginsky, Owner of Pinnacle Advisory Group. With an inspiring hospitality career, Rachel grew her business from humble beginnings to what's now a world-renowned boutique hospitality consulting firm. (Ambien)
Lindsey Ueberroth, CEO of Preferred Hotels & Resorts. With an impressive background in hotel revenue growth, Lindsey was named one of the 30 most influential women in hospitality.
Ready to take your first step to become one of the top leaders in hospitality?
For a course that provides everything you need to take your career in hospitality to the next level, take a look at Les Roches' world-leading MBA in Hospitality Management.