Resort Management
Everything you need to know about resort management and the skills you will need to secure a career in it.
If you have a passion for hospitality and enjoy working in a team environment, a career in resort management could be ideal for you.
As a resort manager, you are ultimately responsible for ensuring the guest experience at resorts is second to none, which means you need the right skills and attributes to excel.
The best way to acquire those qualities is to study for a Bachelor's or Master's degree.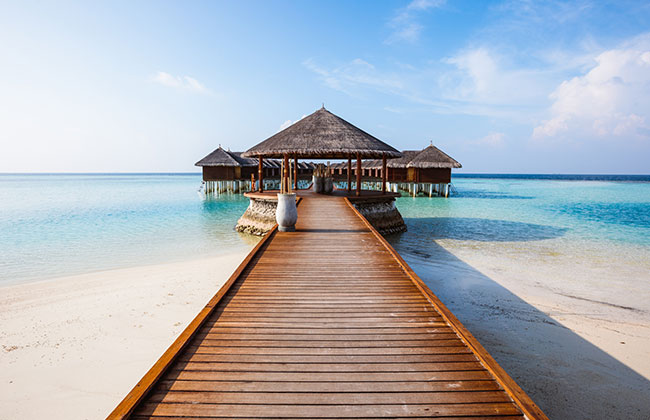 What is resort management?
Resort management opens up literally a whole world of exciting opportunities to work in facilities around the globe – from luxury ski resorts to all-inclusive Caribbean destinations.
It is a branch of hospitality management that includes a broad range of disciplines, such as:
administration
finance
food and beverage management
facilities planning
marketing
personnel management.
What does a resort manager do?
As a resort manager, you will be responsible for the smooth running of the entire resort and for making sure the guest experience is memorable for all the right reasons.
From day-to-day operations and looking after the money to inspiring the team and marketing, you will truly be able to shape the resort – wherever you are in the world.
Among your main responsibilities are: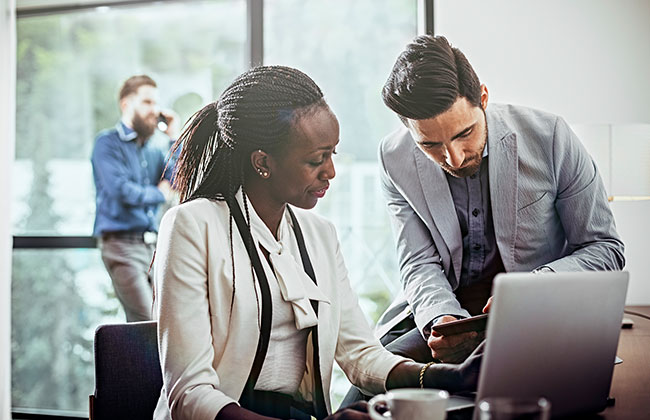 Creating memorable guest experiences – possibly the most important aspect of resort management is making sure guests enjoy their stay. As resort manager, your ultimate goal is to create the environment for the best possible guest experience.
Delivering effective marketing campaigns – attracting guests to your resort is a crucial part of your role, so marketing is high on your agenda. This will entail creating advertising campaigns, engaging existing and potential customers on social media and overseeing the ongoing production of other marketing materials.
Financial management – keeping the money flowing in and the costs down are also a critical part of your role as a resort manager, so expect to put all your financial acumen to good use.
Human resources management – if you're going to run your resort effectively, you'll need the right team around you. So not only will you be responsible for hiring the right people, you'll also need to make sure they have everything they need to perform to the best of their abilities.
Daily operations management – as well as looking at the bigger picture, you will also be in charge of the day-to-day operations. That means ensuring everything from the restaurants and bars to the leisure facilities, rooms and front of house run as smoothly as possible.
Property management and real estate – as resort manager, you will need to make sure the buildings are maintained to the highest standards. You may also be responsible for increasing the value of the real estate and looking into any potential property purchases or sales.
Why study Resort Management?
Do you enjoy travel? Working as part of a team? Making people happy? Then resort management could be just the career for you.
As a resort manager, you will be challenged every day to deliver a memorable experience for guests, which means you'll have to take a hands-on approach.
It's the ideal career for a people person who has a passion for customer service and wants to acquire skills and experience that can take them all over the world.
Resort management degrees
Undergraduate degrees for resort management
If you're just out of high school and determined to pursue a resort management career, there are a number of options.
You could choose a resort management degree program or opt to specialize in resort management as part of a degree in hospitality management.
Whichever hospitality degree you take, you should look out for courses that offer:
Practical exposure and hands-on experience through field trips, work placements and internships
A robust academic program that gives you a thorough understanding of how to manage the many different functions of a resort, from marketing and finance to planning developments and real estate management.
Access to world-class career support so you can land your first role with an aspirational employer.
Undergraduate degree for resort management
The world-renowned Les Roches BBA in International Hospitality Management is one of the best ways of kick-starting your career in resort management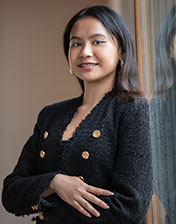 Masters degree for resort management
If you are a graduate or are already working and looking to switch careers to resort management, the best way is to study for a hospitality Master's degree.
A good Master's degree in hospitality will not only give you the academic gravitas you will need to convince employers of your leadership credentials, it will also provide you with the experience and network all students need to succeed in their hospitality management careers.
Look for a program that provides students with:
Practical exposure to all the facilities of a resort so they know how each section works
Essential work experience through internships
Access to the best brands to work for after graduation
Connections with an alumni network that will help support your career progression after graduation.
Masters degree for resort management
The highly regarded Les Roches Master's in International Hotel Management is one of the best routes into resort management as a career.