Event Management
From the razzmatazz of new product launches to the glitz and glamour of fashion shows, event management is an exciting career with great prospects for advancement. And the best way to enter this rarefied world is through a degree program.
What is Event Management?
Event managers plan and organise a wide range of events, from product promotions and business conferences to parties, exhibitions and festivals.
They are responsible for managing the entire process, from planning and set-up to execution and evaluation. It's a hands-on role, often working as part of a team, and is known for being a highly rewarding career that provides incredible levels of job satisfaction.
It's varied too. As an event manager, you could be organizing corporate hospitality at high-profile sporting events, coordinating celebrities at a gala opening or booking the bands at a music festival. And you could be doing this anywhere in the world.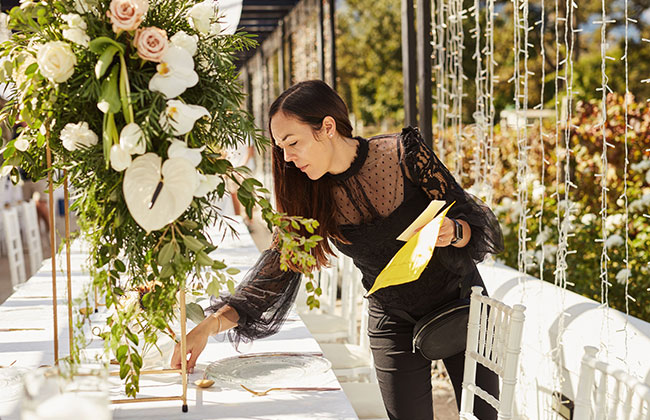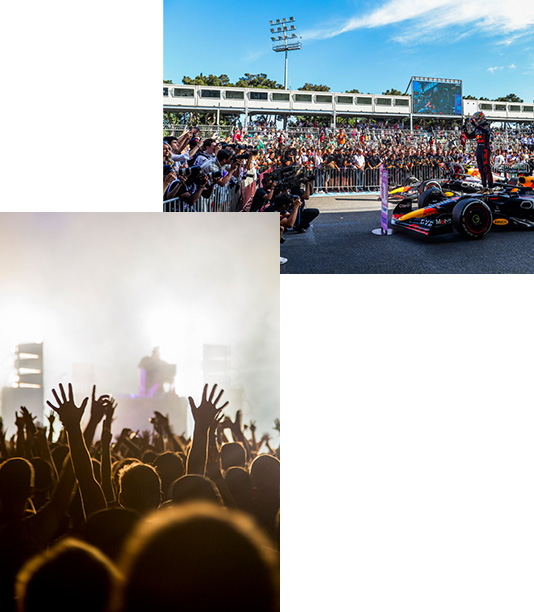 Event Management jobs
Following the slowdown caused by the pandemic, the events industry is booming again and demand for event managers is extremely high. So with a good event management degree under your belt, the world can truly be your oyster.
The range of sectors in which you can work is almost endless. Corporate events are required by companies in every industry, while good event managers are in demand in the worlds of fashion, sport, luxury, entertainment and media. The general rule is, if you can think of a sector, there is likely to be work for an events manager in it.
Among the fields you could find yourself working in are:
Sports – organizing the experience on the day for spectators, VIPs and participants at events such as Formula 1 grands prix, the FIFA World Cup and Grand Slam tennis tournaments.
Corporate events – whether launching new products, presenting annual results through virtual events or inspiring the sales force, corporate events are increasingly high-profile, snazzy events that require good event managers.
Luxury events – when you're operating in the world of luxury, it's crucial everything runs smoothly, which is why event managers are always on hand to oversee every last detail.
Fashion – there is no shortage of demand for events in the glamorous world of haute couture. You could be organizing launch parties or coordinating the catwalks at some of the world's top events in London, New York, Paris and Milan.
Entertainment – rolling out the red carpet at film premieres in Hollywood or Cannes doesn't happen without the skill and experience of event managers. The same is true about music festivals, art exhibitions and book launches.
What do you do in Event Management?
Being an event manager is a demanding, rewarding and incredibly varied role and one in which no two days are the same.
At any given point, you could be doing one or more of the following tasks:
coming up with event proposals, including schedule, venue, suppliers and budgets.
researching venues and sourcing suppliers and contractors such as catering, transport and hospitality personnel.
pre-event planning, including organizing delegate packs, handling client queries and ironing out snags in the days leading up to the event.
overseeing the event management team and ensuring all staff, suppliers and contractors have been briefed.
looking after event administration such as insurance, legal, health and safety and security.
Event breakdown, clearing the venue and post-event evaluation.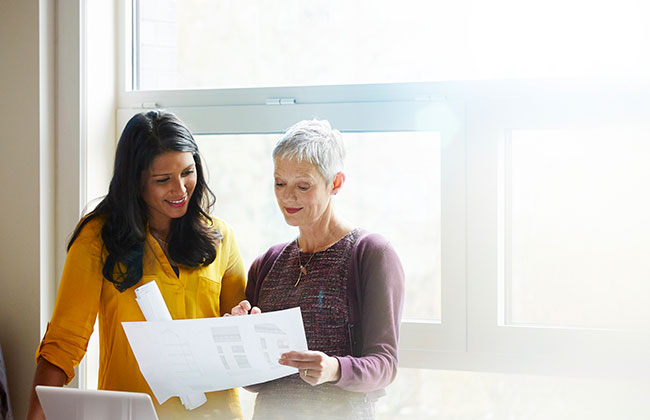 Event Management salary
Salaries for event managers can vary widely depending on the seniority of the manager and the sector, location and size of the event.
As an event management freelance or business owner, you can expect to earn higher salaries., especially if you are working for high-end clients at world-renowned events.
Event Management skills
Event management is a skilled profession and to succeed you will need a good mix of job-specific event management techniques and softer, more transferable skills.
Among the job-specific skills you will need are:
organizational skills and attention to detail – as an event planner or manager, you will need to be organized and be able to direct other members of the team too. You also need to be a stickler for detail to make sure everything runs smoothly.
negotiation – part of your role will be to get the best bang for your client's buck when sourcing venues, suppliers and contractors, so haggling will need to be a strong point.
project management – event managers need to be agile, methodical and have a great understanding of the event planning and execution process from start to finish so they can produce amazing event experiences.
problem-solving – as with many things in life, things can go wrong, so you'll need to be able to keep a cool head and be able to think on your feet.
sales and marketing – another essential part of your role is event marketing and attracting sponsorship, so publicity skills are critical.
budgeting – each event has an overall budget, so you need to be able to control costs and maximise income to keep the client happy.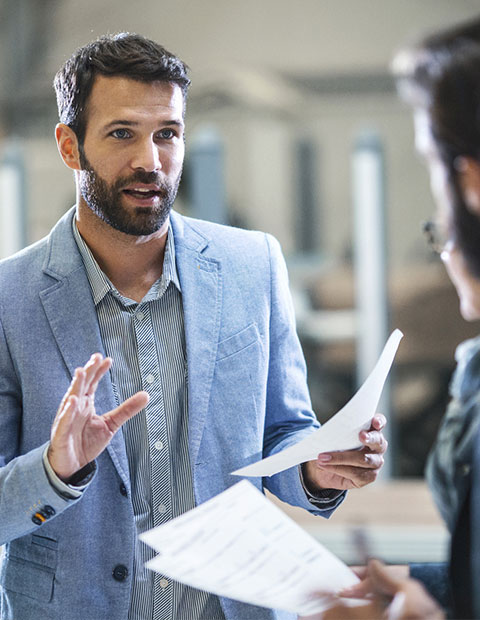 Communication and interpersonal skills
You'll be speaking to a whole raft of suppliers, guests, VIPs and other contacts, so you have to be comfortable dealing with others and communicating effectively.
Flexibility
Things change all the time in events. Speakers drop out, suppliers can let you down and the weather can take a turn for the worse, so you'll need to be able to adapt accordingly.
Working under pressure
As the day of the event approaches, the pressure tends to increase, so you'll need to be able to handle it with calmness and maturity to ensure it all goes smoothly.
Teamwork
As the event manager, you will need to get the best out of your team and work with them to deliver the best outcome for your clients.
While some of the above skills come with experience, you will learn many of them as part of an event management degree or similar qualification. The best event management courses offer internships or work placements where you will be able to test what you've learned in real-world settings.
Event Management Degree
If you're looking to study event management, there are plenty of options out there – from specialist event management undergraduate degree programs to more general hospitality degrees that include a large element of event management in the program.
Look for degrees that give you the skills you need alongside the opportunity to hone them in a real-world setting through an internship or similar.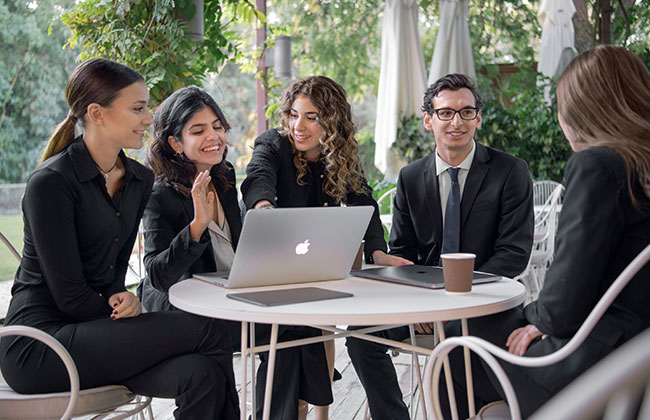 Which degree is best for Event Management?
While it is possible to take a specialist event management degree, you'll get a better all-round education and acquire all the skills you need for event management by studying for a hospitality degree.
Not all hospitality graduates choose hospitality careers and many opt for event management, since it is a branch of the hospitality industry and the things you learn on a hospitality degree program are directly applicable to event management.
What you should look for in a hospitality degree:
Business leadership experience – look for a program that teaches you business essentials such as revenue management and leadership
Soft skills – hospitality degrees that give you the ability to manage and work with a team as well as deal with clients are the best option
Faculty with practical experience in the industry – make sure you are learning from people who have worked in events management and can share their real-life experience
Practical, hands-on learning – your degree should include elements such as hospitality internships or work placements so you can test your skills in a real-world setting and be more employable on graduation
Strong industry connections – an institution that has long-standing links with potential employers will give you the best start to your career.
What should I study for events planning?
If you're looking to get into events planning, your best bet is to study for a hospitality degree. Planning is a branch of events management, which is part of the hospitality industry, so a good all-round degree program will give you the skills you need to launch your career – and much more.
Your first step towards an exciting events management career
Gain the skills needed for event management and much more from the experts on the Les Roches BBA in Global Hospitality Management.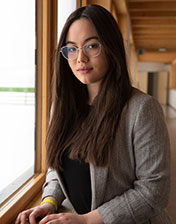 Can a Masters Degree in Event Management help my career?
In the competitive world of event management, it pays to have something that will help you stand out from the crowd.
That's why many graduates choose to study for a Masters or Executive Masters degree in hospitality management, which gives students the academic qualification they need to be considered for leadership positions in the industry.
Not all Masters programs are the same, of course, so look for hospitality degree programs that combine rigorous academic content with hands-on, practical learning and real-world experience through internships or similar.
You should also make sure the program is delivered by a hospitality management school that has strong links with industry, a thriving alumni network and expert faculty that has experience working in events management.
A pathway to leadership in event management
With an MBA or Executive MBA in Global Hospitality Management from Les Roches, you can open up a world of opportunity in event management.