Have you dreamed of running your own hotel? Maybe you'd love to run a coastal B&B, manage your own luxury boutique countryside hotel, or take on the construction of a large-scale beach resort. Whatever your ambitions, with an MBA in Global Hospitality Management you'll learn all the business know-how and hospitality management skills you need to build your own successful hotel business.
How much does it cost to start a hotel?
The costs of starting a hotel will vary widely depending on location, size and quality, but there are some average costs that can help to put an estimated figure on a typical hotel start-up.

According to HVS, the average cost (including land, construction, legal and furnishing costs) of a budget hotel room is around $79k, a mid-scale room $139k and a luxury room $604k.

What are the typical start-up costs for a new hotel?
The key start-up costs and budget to consider when setting up your hotel are:
buying or construction costs for the building
capital for initial hotel staffing and key operations
marketing costs
How to start a hotel business on a budget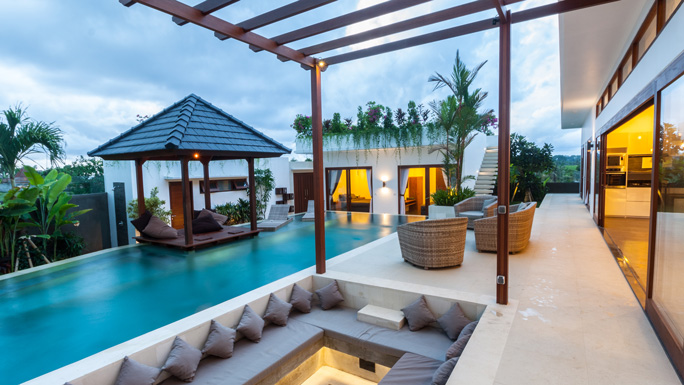 It's no secret that starting a hotel requires a large upfront investment, but if you're on a budget there are a few things you can consider to get your project off the ground:
Start small: start with a smaller property like a B&B and use the profits to invest in a bigger hotel longer-term.
Seek funding from friends and family: they're often happy to support with donations or loans towards the business.
Private investors: there might be other private investors you'd like to partner with, but make sure you have a robust business plan before pitching.
Benefits of starting a hotel
The benefits of starting a hotel are varied. You get to put your hospitality business skills to great use, enjoy the flexible lifestyle that comes with running your own business, meet lots of interesting people and have the satisfaction and enjoyment of seeing your entrepreneurial vision come to life.
Is owning a hotel a good investment?


Owning a hotel can be a great investment. Hospitality is generally a very sustainable industry – people will always need overnight accommodation — so it's good for generating regular income and building long-term wealth. If run well, a hotel can provide a great return on investment and you have the opportunity to add services and facilities to continue to add value to your business.
Create a hotel business plan
Creating a well-thought-out business plan is essential before pressing ahead. Not only will it map out key decisions and strategies, but it will also provide a great tool for potential investors.

A great hotel business plan should include your vision, market research, competitor analysis, guest segmentation, an operational plan, finances and staffing needs.
What type of person should you be to thrive in the hotel business?
Hoteliers need all the practical skills associated with great hospitality or hotel management. You'll need to be great with people, have attention to detail, excellent communication skills and be a first-rate problem solver.

To run a successful hotel business you'll also need all the theoretical business knowledge in areas like finance, consumer insights, marketing, economics and business management.

With an MBA in Global Hospitality Management, you'll learn all these transferable skills and knowledge through real-world projects and international field trips.


Further your hospitality career
Explore Les Roches' MBA in Global Hospitality management today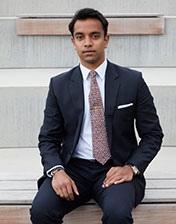 How big is the hotel industry?
According to a recent Statista report, the worldwide hotel industry is worth $722 billion and expected to increase to $1.2 trillion by the end of 2022. Condor Ferries estimates there are more than 700,000 hotels and hotel resorts worldwide.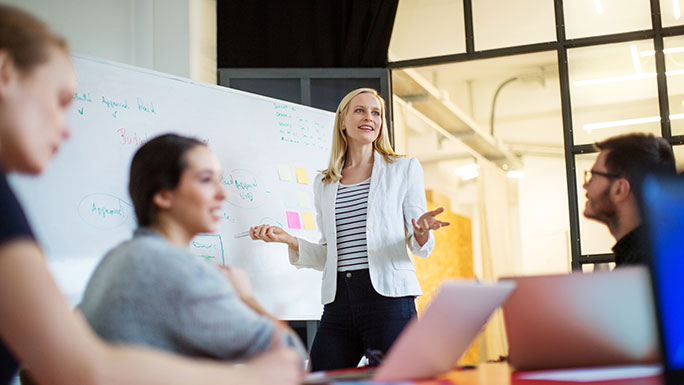 What are the key segments of the hotel market?
While hotels, motels and other types of lodging all share overnight accommodation in common, there are some differences between them. Hotels often provide additional services such as catering, events or spa facilities, whereas motels tend to be on a room-only basis for passing motorists.

Hotels and motels can be further segmented by location, room rate, size, and whether they form part of a chain or are an independent establishment.

In terms of rating distinctions, lodgings in popular urban areas with higher prices and high quality 4 or 5-star ratings are generally considered luxury. Lodgings with cheaper accommodation and lower quality services tend to be considered mid-price, with economy or budget lodgings found towards the lower end of the scale.
How do hotels generate revenues and profits?
The most obvious way for a hotel to generate revenue and profit is by selling rooms for overnight guest stays, but it's not the only way for a hotel to make money. Most hotels offer some form of restaurant or room service catering, making food and beverage a key revenue stream, too. Some hotels also generate revenue from hosting conferences, weddings and events, while others make money from gym and spa facilities.
What external factors affect the hotel market?
There are lots of different external factors to be aware of that can impact the hotel market. The recent global pandemic is an obvious example of how external factors such as travel bans can affect the number of guests you receive. Other factors include:
Domestic trips: trends in business travel and staycations can affect demand.
International tourists: trends in international travel and the length of trips can impact accommodation needs.
Consumer spending: levels of consumer spending and how much disposable income people have can greatly affect how much guests are willing and able to spend on hotel stays.
Consumer confidence index: as a measure of how confident consumers are in their financial situation, the consumer confidence index is a good indicator of how inclined people are to spend on travel and entertainment.
Who are the key competitors in the hotel market?
According to Statista, Wyndham Hotels & Resorts are the biggest hotel company worldwide with 8,941 properties. Marriott International are the second biggest with 7,662. Other well-known large hotel companies include Hilton (7,111 properties), Best Western (4,037 properties) and Radisson Hotel Group (1,615 properties).
Competitors and industry
The hotel industry is highly competitive and continuing to grow thanks to increasing domestic and international travel. Industry leaders constantly ebb and flow as large hotel companies tend to acquire, build and sell hotel properties frequently. There are also many small players on the market who do well and create local competition for larger hotel chains.
What are the key financial metrics and costs in the hotel market?
The key metrics and costs to be aware of as a hotelier are:
Profits are calculated pre-interest and tax and, according to Knight Frank, average around 56%
Rent and utilities are usually around 7% of total revenue
Staff wages typically account for about 25% of total revenue
Purchases such as bedding, toiletries, food and beverage usually account for 30% of total revenue
What are the keys to launching a new hotel?
There are a few key steps and factors to consider and plan for if you're thinking about launching your new hotel business:
1. Market research
Do your market research before you invest. Are hotels growing or closing down in your desired area? Which hotels are thriving and why? What are the best customer platforms for booking? Use research to inform key business decisions about location, pricing and marketing.
2. Location, location, location!
Deciding on the best location is critical to the success of your hotel. In popular areas you're likely to see a lot of customers but also a lot of competition. In less popular areas you'll see less competition but fewer potential customers, too.
3. The hotel building
Make sure you plan for, and are realistic about, the costs of buying, building or renovating a hotel building. Secure the bank loans or investors needed to pay for the large upfront costs.
4. Licenses and permits
Make sure you have all the appropriate licenses and permits before you open the doors. This might include licenses for alcohol, entertainment, televisions, and permits for weddings or outdoor seating. You should make sure that you're also complying with any food standards regulations, health and safety and employment laws and that you have all the necessary insurance in place.
5. Pricing
Create a smart and well-researched pricing strategy, taking into account costs, likely returns and your competition.
6. Target market
Identify your target market and create a marketing strategy to reach different customer segments. Use various channels including advertising, social media, PR and marketing campaigns to build brand awareness.
7. Hire and train staff
However great your hotel management skills are, you can't run a hotel business all on your own. Make sure you're properly staffed to run all key operations including the front desk, housekeeping, catering, valet parking and any other services.
Remember that first impressions count, so make sure that the team you hire fits with your business culture and values and that you properly train your staff to achieve the highest quality standards possible.
8. Business plan
Have a clear, well-researched and thorough overarching business plan that sets out all the key areas above: market research, location, marketing approach, pricing etc. Use it for investors and as a good reference document to measure against when you implement your plan and make critical decisions.
9. Grand opening
Finally, you've put in all the hard work and you're ready to launch, but does anybody know you exist? Hopefully your marketing strategy has created some early engagement, but one of the best ways to announce your arrival is to host a grand opening party. Invite investors, suppliers and locals to build relationships and cement your place in the local community. You can let potential guests look around your facilities, try your delicious food and also use it for some great social media content.

Ready to take the first step towards your dream of running your own hotel? Take a look at our world-leading MBA in Global Hospitality Management that provides everything you need to take your hospitality skills to the next level and fulfill your potential as a world-class hotelier. As a NECHE accredited school, ranked within the world's top three higher education intuitions for hospitality, Les Roches can help you go further in your hospitality career.