Many organizations and top hotel brands have begun taking advantage of technologically advanced online systems that help them electronically process a range of data and tasks. 
Known as hotel property management systems or hotel PMS, this software enables hotel management to use digital platforms to streamline operations such as bookings, guest check-ins and housekeeping coordination, while enhancing guest experiences. 
Whether a career in hospitality management appeals to you or you're already working in resort management, familiarizing yourself with hotel PMS can teach you more about the benefits of the systems and of implementing them in different types of hotels.
If you're yet to come across hotel PMS, read on as we delve into everything you need to know in this guide.
Understanding hotel property management systems
Hotel PMS enables hotel employees to manage admin and oversee various hotel day-to-day operations online. They use hotel management software, including reservation management systems, check-in/check-out systems, front desk management and hospitality management systems.

These offer accurate and real-time information that hotel employees, including front-of-house, housekeeping and sales staff, can review to improve services and customer experiences. 
What is a hotel property management system (PMS)?
A hotel PMS is a form of hospitality management software that offers precise insight into the operations of hotels. 
Whether used by a small boutique hotel or a chain of hotels, PMS can be used for:
Reservation management 

Hotel operations management

Guest check-in and check-out

Room inventory management 

Rate management 

Billing and invoicing

Reporting

Channel management

Customer relationship management (CRM)
Benefits of using a hotel property management system
If you're contemplating implementing systems in your hotel or are interested in learning more about how these systems could support how to start a hotel business, here are a few benefits:
Increased efficiency.

One of the primary benefits of using a hotel property management system is that it reduces the number of administrative tasks hotel staff need to complete throughout the day. 

Improved accuracy.

Precision in any organization is vital. Thanks to automating many processes, hotel PMS improves consistency across many hotel functions. 

Enhanced guest experience.

Hotel PMS enhances the guest experience. It allows guests to make online reservations and check-in and check-out effortlessly. 

Increased revenue.

Using a PMS can contribute to an increase in revenue. Most systems offer room inventory management, rate management and billing and invoicing functions. 
How does a hotel property management system benefit hotel operations?
Hotel PMS can streamline and digitize duties hotel staff would otherwise spend time completing manually, such as checking-in guests or putting booking information into a system. With PMS, hotel staff spend less time on these tasks, so they can devote more time to guests and other duties. Hotel PMS also contributes to greater organization and efficiency.
In addition, hotel systems, whether booking systems or channel management, can significantly reduce errors that might otherwise be made through manually inputting data. This can improve profitability and contribute to positive guest experiences.
Hotel PMS systems also benefit hotel operations. Rate management, for example, optimizes room rates during peak and off-peak seasons to boost revenue.

Room inventory management provides information such as how many rooms are available in the hotel at any given time and which rooms have been booked across certain dates.

With hotel PMS, staff can also access billing and reporting software that automatically creates customer invoices and offers insights into turnover.
Types of hotel property management systems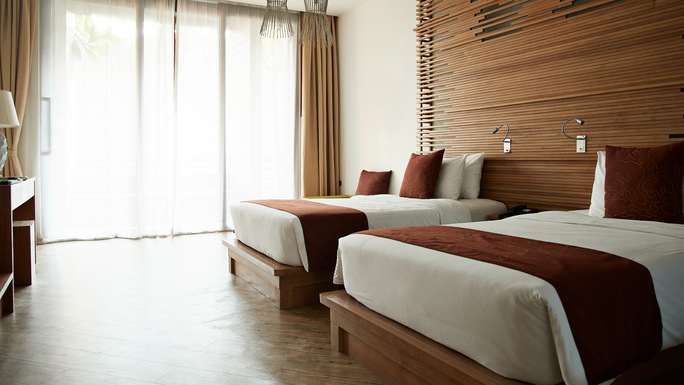 There are two main hotel PMS: cloud-based hotel PMS and on-premises hotel PMS. 
Cloud-based property management solutions can be accessed by hotel employees regardless of their location. These systems are usually better suited to larger hotels or hotel chains.
On-premises hotel property management software is often ideal for small or boutique hotels. These are accessed via a computer that stays on-site.
Choosing the right hotel property management system
There are numerous hotel PMS providers. Some popular systems include Cloudbeds, HotelTime and ThinkReservations. While most can accommodate a range of needs, before selecting a provider, it's important to consider the following:
The size of the hotel

The number of rooms in the hotel

How many guests the hotel can accommodate at any given time

How much the hotel is able to spend on software
It's also essential to consider the individual needs of the hotel. Does the hotel require additional support with housekeeping coordination, for example? Or does it require accuracy when it comes to room inventory management or guest management, including guest relationship management?
Answering these questions helps many hotels decide which system is right for them.
What are the key features to look for in a hotel property management system?
Some of the key features to look for in a hotel property management system include:
Cloud-based solutions

On-site solutions

Data migration

System customization

Staff training and onboarding

Property management 

Point-of-sale integration

Online booking engine

Channel management integration

Customer support

Revenue optimization 

Billing and invoicing capability

Reservation management

Guest experience enhancement

Rate management
How much does a hotel property management system cost?
Costs vary depending on the size of hotels and the features available. HotelTime pricing, for example, starts at €6 per month but can be as much as €100 per month. However, pricing can fluctuate because most hotel property management software offers bespoke prices based on specific needs.
What does a PMS do in a hotel?
When it comes to employing a hotel management company or system, it's important to remember that what a PMS can do in a hotel largely depends on what the hotel requires.

Most hotel PMS offer a multitude of services, such as reservation control, billing and invoicing, data migration and property management. 
How do hotel property management systems improve guest experiences?
Just as hotel PMS automate processes for hoteliers, they also make it more straightforward for customers to complete several tasks before, during and after their stay at a hotel. 
Hotel property management systems enable customers to search for available rooms online, reserve a room, settle an invoice and stay up-to-date with hotel communications before they arrive at the hotel.

It also ensures guests can input any information the hotel requires to enhance their experience upon arrival. This includes arrival times and meal preferences, where applicable.
On arrival, hotel PMS enables guests to check-in rapidly, often without needing to interact with hotel employees. Similarly, processing checking out is more straightforward for guests when a hotel has a property management system in place.
Hotel PMS can also improve experiences as hotel staff have more time to offer guests personalized attention. 
Implementing a hotel property management system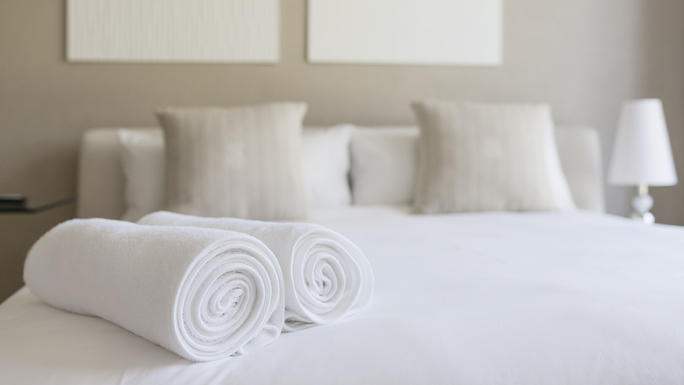 Understanding how to implement a hotel PMS is advantageous for anyone working in hotel management. Below, we share some points to consider as well as steps for successful implementation.
Factors to consider
When selecting and implementing hotel property management software, you should evaluate:
User-friendliness.

How easy to use is the software? Will someone with little to no experience in using digital software be able to use the system? Or is it for those with experience only?

Integration and migration.

When implementing a hotel property management system for the first time, it's important it integrates seamlessly with your current procedures. It's also important you can move current data from any computer to the software with ease. Not only will this save money, it'll also save a considerable amount of time.

Support available.

Most systems will provide external support to anyone in the organization who'll be responsible for managing the hotel property management system. But before you implement a new system, you should determine what this support looks like. Some vendors will offer email support, while others will provide training.

Scalability.

Think about whether the chosen software offers scalability. For example, are there options to increase the services you require as your hotel grows in size or begins providing additional services, such as food and beverage?

Cost.

More importantly, it's essential to consider the overall cost of systems as well as how costs may change if the hotel grows in size or if you need additional services in the future.  
Steps for successful implementation
To successfully implement hotel property management software, there are a few steps to follow:
Planning.

The first step for successful implementation is planning. Before selecting software, it's important to plan ahead to ensure implementation goes as smoothly as possible. Planning includes determining which integrations to take advantage of and who will be responsible for overseeing the system and considering how a new system will impact your existing one.

Data migration.

With a sturdy plan, you can begin data migration. This includes moving any data from your current system to a new one. If you're using an online system, you'll need to migrate data to your cloud.

Staff training.

The next step for successful implementation is ensuring you provide staff training. Most software vendors provide this, so you'll need to arrange a suitable time for this to happen. It's crucial to complete training. Without it, staff may find it challenging to use the software, which could have consequences that hinder business growth and revenue.

System testing.

Before going live, conducting system testing will ensure new systems work efficiently and effectively. 

Going live.

Once data has been migrated, staff have received training and system testing has happened, the new system can go live. You'll then be able to manage operations such as room inventory management, office management, revenue management, online booking and reporting and analytics.
Are hotel property management systems suitable for small hotels or independent properties?
Thanks to scalability and adaptability offerings, many hotel PMS and software vendors can cater to the needs of hoteliers, bed and breakfast owners, motels, boutique hotels and even apartments that can be rented on a short or long-term basis. 
How can hotels overcome challenges during PMS implementation?
Experiencing challenges during PMS implementation is common and can be overcome in various ways. In the first instance, your chosen vendor should be on hand to offer support. 
Other ways for a hotel manager to overcome challenges include:
Providing staff training and onboarding before implementing PMS

Ensuring data migration is complete before systems go live

Testing the system several times to identify any challenges or errors
How can a hotel property management system benefit my career in the hotel industry?
If a career in the hotel industry appeals to you, understanding what a PMS is and learning more about how hotel PMS systems operate is beneficial for many reasons. Not only will you have experience using software, you'll also be able to demonstrate you can use systems that contribute to business growth and revenue.
You can expect to learn more about hotel PMS when studying for a degree in hospitality, a hotel management degree or by completing hospitality internships.
Become a master of hotel property management systems
Our BBA in Global Hospitality Management will equip you with the skills, experience and expertise needed to be a leader in hotel property management.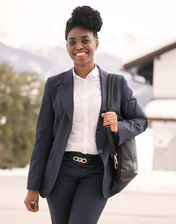 Take your hospitality skills to the next level at Les Roches
Combine dynamic hospitality internships with academic discipline in our fast-track masters program curated by hospitality industry professionals.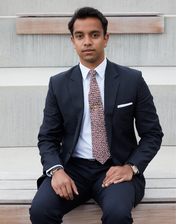 Conclusion
Designed to streamline a range of administrative processes that can enhance hotel operations and improve customer services, hotel property management software has many applications for accommodation and hospitality organizations.
If you're interested in a career in hospitality management, mastering hotel PMS will mean you're proficient in using a range of tools that could enhance your career prospects. 
Ready to explore careers in hospitality? Apply for one of our programs today and learn from industry leaders.
Photo Credits
Main Image: Victoriia Kovalchuk/iStock / Getty Images Plusvia Getty Images