The hotel industry is an incredibly diverse one. From small, family-run B&Bs to large, all-inclusive big-brand resorts, there are many different types of hotels located all around the world.
Whether you're thinking about a career in hotel management or hospitality consultancy, or just interested to learn more, understanding the different types and classifications of hotels can help you understand what kind of environment, level of service, and facilities to expect.
Let's find out more about different types of hotels, how they are classified and categorized, and how studying for a hospitality degree can set you up for a successful career in any hotel setting.
How many types of hotels are there?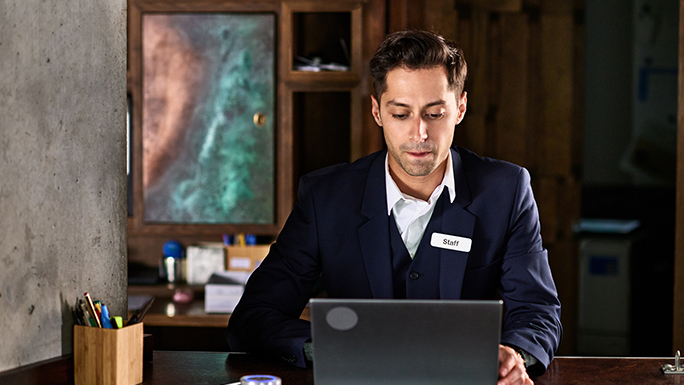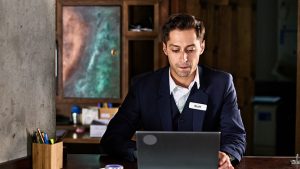 The number of different types of hotels is almost endless. From chain hotels to boutique hotels, motels to extended-stay, and economy to luxury, there are lots of different classifications of hotels and many ways to categorize them.
To help make sense of this hugely varied industry it's helpful to break the different hotel types into a few key classifications and categories that can be better understood. Let's take a deeper dive into what each means.
What are the 7 common hotel classifications?
Different types of hotels can most commonly be classified in the following ways:
1. Star rating
Possibly the most common classification of a hotel is its star rating. There's no one global standard or governing body, but the most well-known organizations are Quality Tourism Australia, American Automobile Association (AAA), Hotelstars Union (Europe), and AA Hotel and Hospitality Services (UK). Hotel ratings go from one-star at the most basic end to five-star hotels at the more luxury end of the scale.
2. Levels of services
Although star ratings can help with marketing, hotels don't actually have to have one. They can also be classified and marketed by the level of service they provide. This ranges from basic, budget hotels to mid-range, more comfortable stays and luxury high-end accommodation.
3. Ownership
Another way to classify types of hotels is by ownership or types of hotel management. The three main types are:
Proprietary ownership: where the hotel, of any size, is independently owned.

Management contract whereby other

companies manage the hotel

, usually on a long-term basis.

Franchises or hotel chains that are run by 'big name' hotel brands.
4. Target market
Different types of hotels can also be grouped by their target market. These are hotels targeted to specific types of guests who need or want a hotel for a particular purpose. This might be for business, a longer-term residential stay, a casino or convenient for an airport.
5. Size
Hotels can also be classified by size. This isn't related to service quality or available facilities (although its size may affect what a hotel can offer) but is purely the number of rooms available. Size classifications can vary by region so you might see different definitions, but at a basic level:
small hotels have up to 25 guest rooms

medium hotels have between 26 and 300 guest rooms

large hotels have 300-plus guest rooms.
6. Length of stay
Another classification of hotels is the length of stay. Although not a direct commentary on the quality of service, it can have an impact. For example, short-stay hotels, like commercial or business traveler hotels, are likely to offer fewer or different services compared with long-stay, apartment-style accommodations.
7. Guest demographic
Hotel businesses want to appeal to as broad a range of guests as possible; but understanding and catering to a key target demographic creates better quality, tailored services. Guests might be classed as tourists, business travelers, families, digital nomads, luxury travelers, or conference delegates.
Why are there different types of hotels?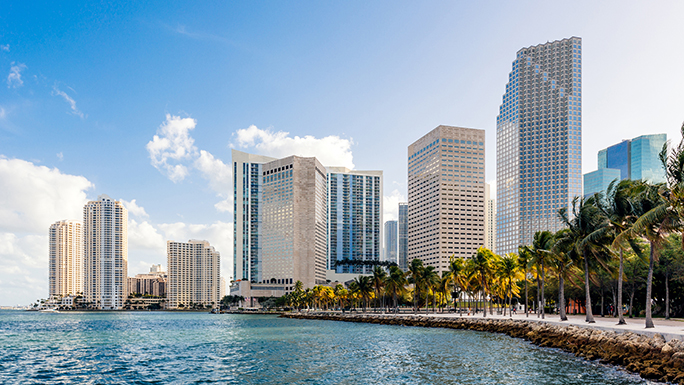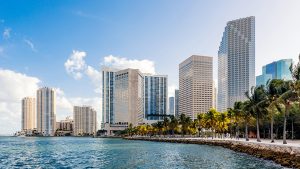 People are highly varied individuals and so different types of accommodations are needed to meet the huge range of needs and preferences of different guests.
For example, airport hotels are designed for those flying out of or into the airport, particularly at anti-social times, whereas all-inclusive, adult-only resorts are designed for holidaymakers who want a relaxing, child-free vacation in one specific place.
What do stars mean for different types of hotels?
As the most common classification of hotels, the star rating system was designed to measure hotel quality. Given it's the most commonly referred to classification, it's a good idea to familiarize yourself with what different hotel ratings mean so you know what you can expect.
One-star rating
A one-star rating doesn't mean a hotel is of poor quality, it's simply a reflection that it's a very basic, bare necessities-style accommodation. It's usually a small independent hotel offering a bed and a bathroom (sometimes shared bathroom facilities) with no additional amenities on site.
Two-star rating
Two-star accommodation is generally similarly basic to one-star but is usually a slightly bigger hotel that's part of a larger franchise or chain. It's low budget but tends to offer some additional food and beverage (F&B) services.
Three-star rating
As a mid-range option, three-star hotels are slightly more comfortable and stylish than lower-rated hotels and tend to be part of larger hotel chains, such as Hilton or Marriott. You'll normally find different room types, benefit from room service and have access to on-site facilities like restaurants, business services, a pool, and a fitness center.
Four-star rating
A four-star hotel, sometimes called a superior hotel, is normally a large, premium hotel. You'll typically find different room types and suite options, and a quality offering of in-house facilities such as fine dining, 24-hour room service, multiple pools, spa centers, secure parking, and limo services.
Five-star rating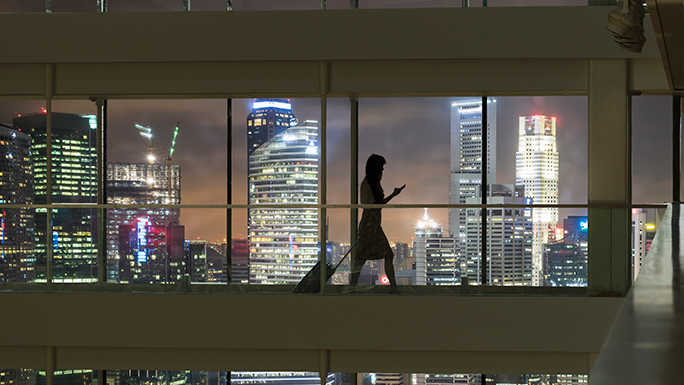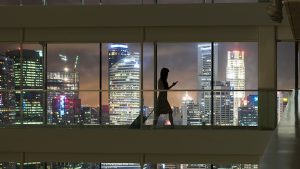 A five-star rating is the epitome of luxury. To be classed as a top-level hotel, the accommodation usually has to be spectacularly stylish and offer the highest quality service. Five-star hotels typically offer large, elegant rooms, high-spec entertainment systems, gourmet restaurants, state-of-the-art fitness, and spa centers, childcare services, luxury bedding, and bath products, and a 24-hour personal butler or concierge.
Managers of five-star hotels have an exceptionally high level of skill, and impeccably high standards and operate at the very top of their game. Reaching this five-star level of expertise takes time and practice, but studying a Master's in International Hotel Management is one of the best ways to help you improve your hotel management skills and fast-track your career to the top.
You may sometimes see hotels quoted as six-star or even seven-star, but these are not official ratings. The Burj Al Arab Dubai is dubbed the world's only seven-star hotel, but in fact that "classification" came from a journalist attending its opening. It is, nonetheless, a spectacularly luxurious hotel!
How are hotels categorized?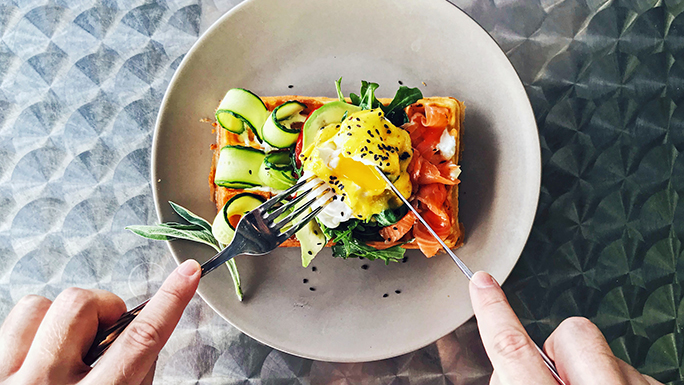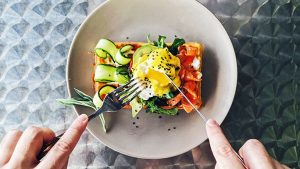 Similarly to classifications, hotels can be categorized in a variety of different ways. The main categories of hotels are
Hotel types by size
The size of a hotel doesn't refer to the size of the building as such, but the number of rooms or bed capacity it carries. There are varying definitions of hotel size, for example, "small" hotels can be anything from 20 to 200 rooms, but a more granular categorization of size is:
hotels with less than 200 rooms are very small

hotels with up to 200 rooms are small

hotels with 200-399 rooms are medium

hotels with 400-700 rooms are large

hotels with more than 700 rooms are mega
Hotel types by location
Hotels can be categorized by their location, by reference to their proximity to a city:
Airport hotels are found next to an airport and used for guests in transit

City center hotels are typically located in commercial areas, right in the hub of the city

Motels – short for motor hotels – are found on highways and used by passing travelers

Suburb hotels are located near cities and tend to be more budget-friendly

Resorts are typically found in popular vacation spots around islands, beaches, and mountains
Hotel types by target market
The target market of a hotel can help to categorize what type of hotel it is, for example:
Commercial or business hotels target business travelers

B&Bs cater to short-stay guests in transit or on a holiday tour

Casino hotels are aimed at guests who enjoy gambling

Self-catering hotels are for longer-stay guests who prefer to cook themselves and typically include families

Suite hotels target professionals by offering separate living and sleeping spaces so that they can conduct business and meetings in the hotel
Hotel types by ownership
Hotels can also be categorized by their ownership, for example, B&Bs or self-catering hotels tend to be small family-owned businesses with their own way of running things. Whereas a corporate-owned chain of hotels will have strict policies and procedures in place that create a consistent service and experience across all its hotels.
Hotel types by star rating
As already mentioned, hotels can also be categorized by their star rating from a basic one-star to luxury five-star accommodation.
Conclusion
Whether it's by star rating, size, or target market there are many ways to classify and categorize hotels. As a guest, understanding the different types of hotels out there can help you search for accommodation that meets your needs and better understand what level of quality and service to expect for the price you're paying. As a prospective hotel manager, understanding different types of hotels and how they're classified can help you better navigate the hotel industry and make more informed choices about your future career path.
Gain real-world hotel management experience at Les Roches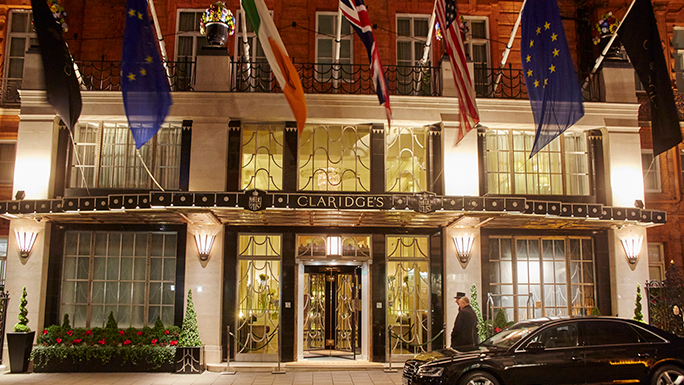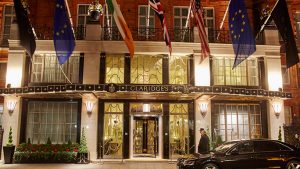 At Les Roches, we pride ourselves on high-quality, on-the-job training that exposes you to real-world hotel and hospitality environments. You'll gain all the vital skills and knowledge you need to learn how to manage a hotel in any type of setting – things like people management, financial planning, problem-solving, and paying attention to the details.
We combine practical training with all the theories you'll need to be successful. And as a NECHE-accredited school in the world's top three hospitality education institutions, you can be assured of a first-rate learning experience.
Not entirely sure you want to work in hotels? A hospitality management degree also provides essential business knowledge that's transferable across industries. So, if you're not sure you definitely want to go into the hotel industry or you want to keep your options open as you progress your hospitality career, then a hospitality degree is the perfect, flexible choice.
Learn how to manage any type of hotel
Gain all the skills and experience you need to succeed in any type of hotel business anywhere in the world.