Thinking about a career in hotel management but wondering if it's right for you?
In hotel management, the possibilities for travel, management experience and diverse and fulfilling career paths make it an enticing option.
You could find yourself managing an exotic hotel resort, taking on the operations of a cruise liner, or even running your own coastal B&B.
There's a lot that hotel management can offer, and it's a hospitality career that can take you to some unique and exciting places.
A career in hotel management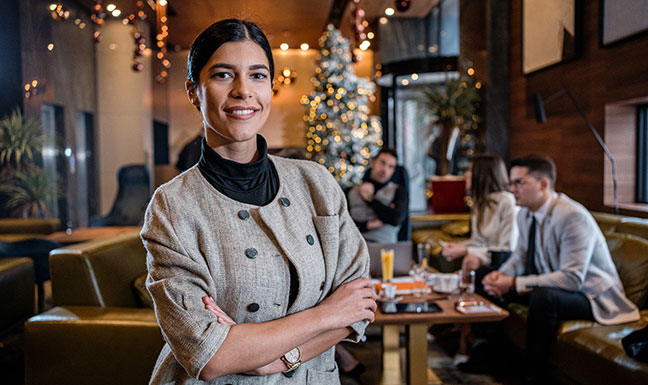 A career in hotel management doesn't have to mean just working in hotels.
It covers much broader accommodations including resorts, cruise ships, B&Bs, holiday parks, and motels.
The locations, sizes, and types of lodgings can vary greatly, so you could find yourself working in a small countryside inn, a medium-sized city hotel, or a large beach resort.
As a hotel manager, you'll take on the critical role of providing guests with all the facilities, food, drinks, and services for a comfortable and pleasant visit.
A hotel manager has oversight of all the important hotel services and day-to-day operations, including hotel administration, housekeeping, accounts, catering, and marketing.
Hotel management and the career paths in the field
Whatever type of hotel or other accommodation you choose to work in, there are plenty of diverse and exciting roles to suit different interests, and great opportunities to progress to senior management level.
Here are some examples of hotel management career paths:
1. Hotel general manager
A hotel general manager has ultimate responsibility and oversight of all hotel services and day-to-day operations.
The prime focus of the role is to make sure that all guests receive the best high-quality service.
As a general manager you'll undertake duties such as budget planning, setting sales targets, recruiting and training staff, dealing with customer complaints, overseeing housekeeping and building maintenance, and making sure the hotel meets licensing and health and safety regulations.
In a small hotel you might oversee these functions yourself, while in bigger hotels you're more likely to have departmental managers who would do this for you.
2. Marketing manager
As a hotel marketing manager, you'll maximise hotel revenue by planning and executing smart marketing campaigns.
You'll take on responsibility for marketing research to understand your hotel's appeal and use this to develop marketing strategies to reach new customers and encourage return guests.
You'll take charge of marketing campaigns, social media presence, and special offers to promote your hotel's accommodation and facilities.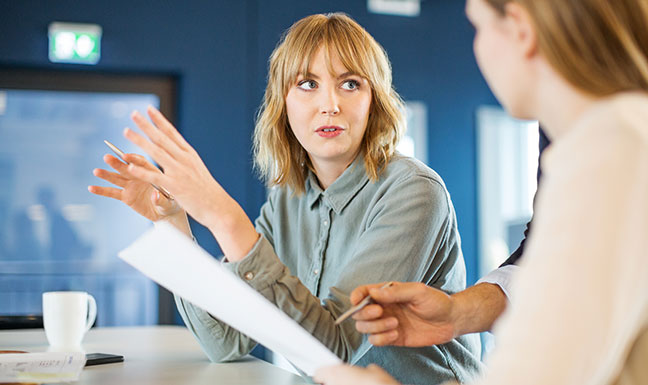 3. Restaurant manager
As a hotel restaurant manager, you'll be responsible for the successful running and profitability of the venue.
You'll lead all aspects of running a world-class restaurant, including coordinating front of house, dealing with customer complaints, organising staff rotas, supervising your team, managing inventory and stock, and making sure everything adheres to quality standards and health and regulations.
Ultimately, you'll be responsible for the day-to-day operations of the restaurant, making sure that customers have a pleasant and enjoyable dining experience.
4. Director of finance
If you're more financially minded, then there are opportunities to progress to senior financial positions in hotel management too.
As a hotel director of finance you'll have responsibility for managing the profitability of the business and providing financial leadership, guidance and support to the hotel.
You'll take on responsibilities like analysing financial data to advise on how to meet the hotel's financial aims, managing forecasts and budgets, implementing financial controls, overseeing audits, and ensuring the hotel complies with legal and tax requirements.
5. Director of hotel operations
A director of hotel operations leads on monitoring and managing hotel departments to meet financial and customer satisfaction targets.
You'll have responsibility for activities such as implementing quality standards, ensuring the smooth running of the front office, food and beverage, and housekeeping.
You'll also take on staff recruitment, HR issues and training, and will look after hotel finances too.
How to get into hotel management
While it's possible to start off in an entry-level hotel admin or restaurant job and work your way up, the best and quickest route to a high-flying career in hotel management is a professional hotel management degree.
The best hotel management schools will give you all the business theory you need to be a world-class hotel manager, as well as practical real-life experience to help you step straight into a job.
Become a hotel manager
Start your journey with a Bachelor's in Hospitality Management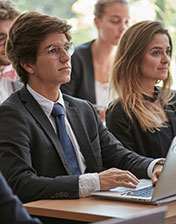 Key skills for hotel management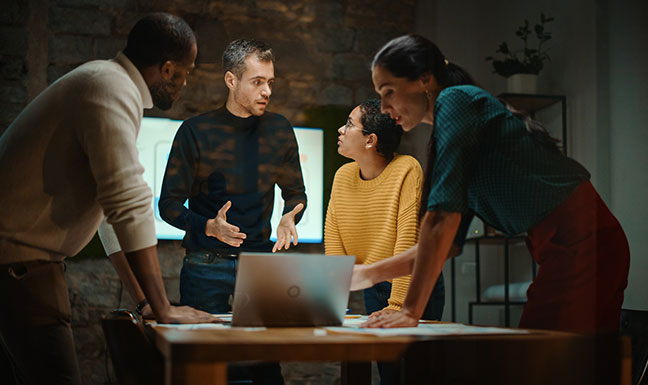 To be a successful hotel manager, you'll need the theoretical know-how to run a hotel business, as well as other key practical skills, including:
1. Leadership
As a hotel leader, you'll need to instil the highest standards of customer service in your staff and be an inspiring and confident manager.
2. Communication
Communication is key in hotel management. You'll need to communicate clearly with staff, confidently and empathetically with customers, and you'll need a flair for negotiating with vendors and suppliers.
3. Teamwork
Nothing works well if you try to do it all on your own. In hotel management, great teamwork is the key to success.
4. Financial management
In any successful hotel, good budgeting and oversight of finances are crucial, so you'll need keen financial management skills.
5. Technology literacy
As with most modern jobs, you'll need to be proficient in administrative software like MS Office, as well as other hotel management systems, websites and social media.
Kickstart your hotel management career with a degree from Les Roches
Investing in yourself and studying for a fantastic international hospitality business degree is a great first step to making your hotel management career a reality.
With a Bachelor's in Hospitality Management, you'll gain all the essential business management knowledge needed to run a successful hotel business.
You'll learn all about financial management, human resources and marketing.
You'll also get unique on-the-job practical training too.
Employers love new hires who know exactly what to do and can step straight into the role, so this practical real-world experience will put you a step ahead of other non-qualified candidates, or traditional business graduates.
A good hospitality management degree also gives you the flexibility to work across different industries thanks to the multitude of transferable skills they teach.
So, if you spend a few years in hotel management and decide to try something new, then a hospitality degree provides all the relevant and advanced business knowledge to help you do that.
Start your exciting hotel management career today and study for a Bachelor in Hospitality Management with Les Roches.
As one of the world's top three higher education intuitions for hospitality, we can assure you of a first-class learning experience and help you reach your full career potential.