If you've been looking at a career path in hospitality management, you may have wondered what skills and traits you need to have in order to succeed. A range of skills are needed to make an impact in hospitality and tourism, provide quality service and ensure a good customer experience, and it can be an exciting and rewarding field for anyone who wants to develop their talents, meet people and constantly learn new things.
In this article, we'll discuss the main skills that you will need to acquire if you want to work in hospitality and hotel management. We'll also go over why these skills are so vital, as well as ways that you can build on them with a hospitality program that provides a platform for embarking on a dynamic career in hospitality and tourism.
What are the main skills for hospitality?
There are numerous skills that are useful in hospitality. Some of the top skills for the hospitality industry include:
Communication

Teamwork skill

Team leadership

Adaptability

Flexibility

Resilience

Decision-making

Creativity

Critical thinking

Strong work ethic
Why are these skills important?
All of these skills can help you progress in your hospitality career as they are the type of competencies that enable you to work well with other people while handling the needs of guests.

Many of these are soft skills that will benefit you in any role within hospitality, such as hotel management, food, and beverage management, or event management.
We'll look at some of the most vital skills below, as well as how you can train further and improve them.
Communication skills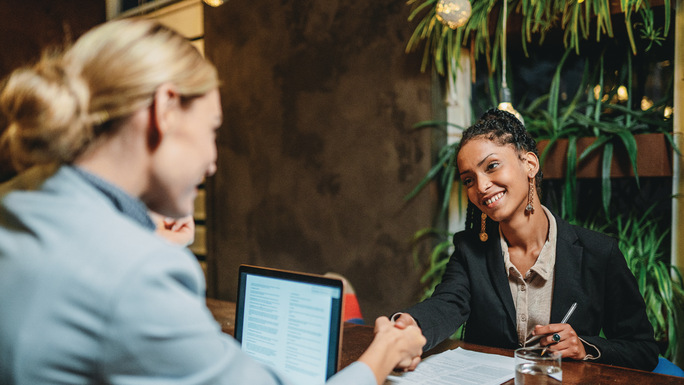 All hospitality professionals need to be able to communicate well with guests, co-workers, team members, and outside suppliers. This will help make sure that work is done efficiently with clear objectives and without anyone getting confused or making mistakes.

Excellent communication also means you can deliver excellent customer service.
What types of communication skills do I need to know for hospitality?
The main communication skills in the hospitality industry are:
Clear verbal communication for speaking with guests, suppliers, and team members

Written communication, including emails, letters, and forms

Active listening

Empathy and emotional intelligence
How can I improve my active listening skills in a hospitality setting?
Active listening goes beyond simply listening to others. You need to make sure that you are fully present and are giving people your complete attention. In a hospitality setting, you should listen carefully to others. Make sure that your body language shows you are listening.

You should also ask questions if you are unsure what someone is talking about, and confirm the main points at suitable breaks in the conversation.
Why is empathy essential in hospitality, and how can I show it?
Empathy helps you see things from the perspective of the person you're talking with. This helps you ensure effective teamwork, and it helps you better meet the needs of your guests.

You can show your empathy by listening carefully and demonstrating that you understand the issues they face, which will make interactions a more positive experience.
Time management skills
The hospitality industry is fast-paced and there are often a lot of time-sensitive matters that you will have to deal with. This means that time management is vitally important. As a hospitality manager, you'll need to build skills such as:
Prioritization

Delegation

Multi-tasking
How can I prioritize tasks effectively in a hospitality setting?
Prioritizing tasks will be essential in your hospitality career. You will need to consider which tasks are most urgent, as well as the most effective order to carry them out. You should also try to work out how long different tasks will take so that you can plan appropriately.
What are some techniques for successful delegation in hospitality?
Delegation is all about working out who can successfully complete which tasks. You need to make sure that you assign tasks according to the skills of your team to ensure that everything is taken care of to the highest standard possible.

You will also need to check in frequently with your team members in case of any problems and to assess progress.
How can I improve my multitasking abilities in a fast-paced hospitality environment?
Some of the best ways to work on your multi-tasking are to keep lists and stay organized. Keeping lists and developing a system to monitor tasks will help you keep track of lots of different jobs. You can also steadily take on more tasks to ease yourself into multitasking.
Problem-solving skills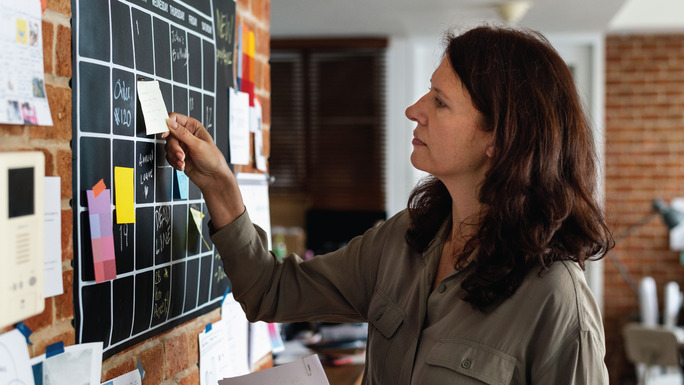 With the fast-paced environment of hospitality, there are bound to be problems that need solving, whether it's an issue a guest is having, a hiccup with suppliers, or a staffing challenge with another hospitality employee. The main elements of problem-solving are:
Critical thinking

Creativity

Decision-making
What are some effective problem-solving techniques in hospitality?
If you want to get better at problem-solving, you should make sure that you understand a situation fully before you start trying to change anything. It might be tempting to jump right in, especially when a problem is urgent, but you may need to be patient to make certain that you are making the right move.
How can I become more creative in solving problems in a hospitality setting?
To become more creative with problem-solving, you can try to brainstorm ideas and look at all the possible actions you can take. You can also re-frame problems as questions to help you think outside the box.
What are some decision-making strategies that work well in hospitality?
One of the best decision-making strategies is to look at different options and write a list of the positives and negatives. This will let you weigh up the paths and options you have in order to make an informed decision.
Adaptability skills
Adaptability will help you deal with the rapid changes and new issues that you could face during a career in hospitality management. Guests will often have different requirements, team members might be ill, or there could be changes in suppliers and demands from other teams. Some key traits that help develop adaptability include:
Flexibility

Resilience

Openness to change
Why is it essential to be adaptable in the hospitality industry?
Every hospitality company benefits from workers who are flexible and able to make changes in their stride. In the hospitality industry, situations can change very quickly, and the nature of the industry means that the guests are always new and have different requirements.
How can I become more flexible in a hospitality setting?
There are plenty of courses and training in hospitality schools that you can look into to improve your flexibility at work. You can also become more flexible by looking at new ways to approach tasks.
How can I develop resilience to handle challenges in hospitality?
Building resilience generally requires practice and being open to new situations and challenges. This will come more naturally as you gain more experience within a hospitality business.
Leadership skills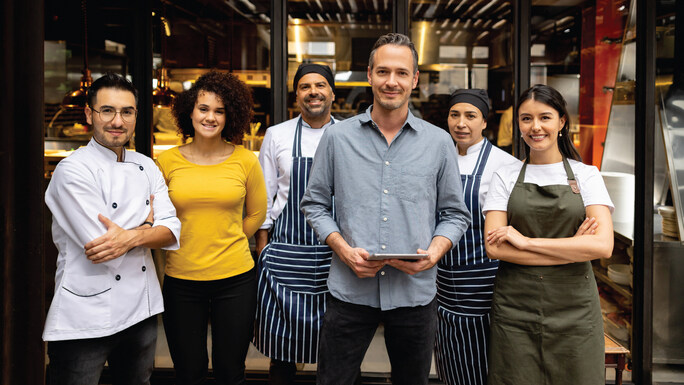 Leadership in hospitality is all about making sure that your team is performing at its best. Some of the key elements of leadership include :
Communication

Delegation

Conflict resolution

Critical thinking

Teamwork
How can I improve my team leadership and delegation skills as a hospitality leader?
To be a successful leader in hospitality, you will need to make sure that you can listen carefully to your team members and know their skills and strengths as well as their weaknesses. This will help you allocate tasks that capitalize on their abilities, as well as set reasonable deadlines for members of your team. You also have to make sure that your communication strategies are carefully thought out, as you will need to check in with your team frequently.
Intensive diploma in leadership for hospitality
This course combines professional internships and cutting-edge teaching to deliver world-class leadership skills for the hospitality industry.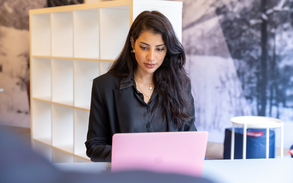 What are some effective communication strategies for hospitality leaders?
If you're leading a team, you need to make sure that you can communicate effectively with the people in it. This means figuring out how each member of your team communicates best, and managing group meetings, project meetings, and one-on-one meetings.

You also need to make sure that your written communication is effective and easy to understand so your team members have clear direction and feel confident to ask for help if needed.
What education do I need to pursue a career in hospitality?
If you're looking to further your career, a solid hospitality education can help give you the skills you need. As one of the best hospitality schools, we offer courses that combine theoretical knowledge with hospitality internships to help you get real-world experience in the field.

If you want to work in a specialized area such as luxury management, you could supplement this with further education to help you get into this rewarding sector.
World leaders in hospitality programs
With internships, managerial techniques and essential skills, our degree courses are designed to launch your successful hospitality management career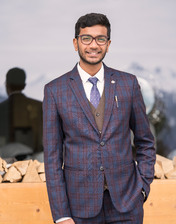 Hospitality skills: conclusion
If you want to succeed in hospitality management, you will need to develop skills that ensure you can run your team effectively. Some of the key skills to focus on for a hospitality job in management include communication, problem-solving, time management, and leadership.

Studying one of our hospitality degrees will help ensure that you learn these skills, and the internships will give you a chance to practice and build on these competencies in real-world settings that will be ideal to help you start your career.
Photo Credits
Main Image: alvarez/E+ via Getty Images