Have you dreamed of an exciting career in the hospitality industry? Maybe you've thought about running your own local restaurant or imagined managing a luxury tropical resort.
With hotel and hospitality management the possibilities for successful and fulfilling hospitality careers are endless.
If you're looking for a professional qualification that provides diverse and interesting opportunities across the world, then a bachelor in hotel management or a degree in hospitality management could be for you.
Hotel management vs hospitality management
Although both hotel and hospitality management are related, there are some important differences between the two.
If you're looking into hospitality and hotel management programs or trying to decide which hospitality career path to follow, then understanding these differences can help.
What is the relationship between hospitality and hotel management?
Hospitality management covers the whole spectrum of hospitality industry roles: from tourism to sports, real estate to finance, and luxury marketing to restaurants. Importantly, it also includes hotel management.
Hotel management is much narrower in scope and specific to the hotel industry. It focuses on management positions within the hotel sector rather than broader hospitality roles.
Key differences between hospitality and hotel management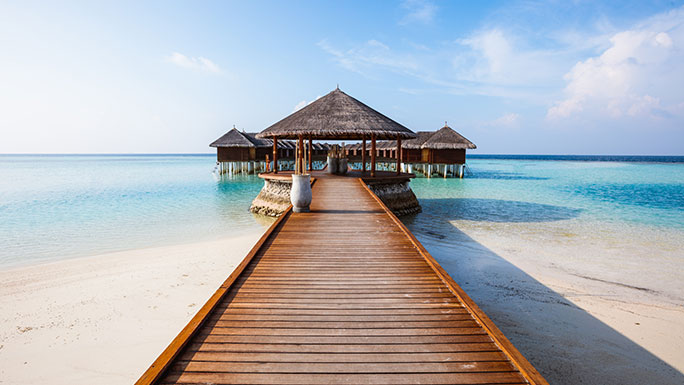 Both hospitality and hotel management involves similar skill sets – great people management, problem-solving skills, taking initiative, excellent customer service, and business management skills.
As we already know, the key difference between the two is that hotel management concentrates on the hotel industry specifically.
This can cover diverse accommodations broader than just hotels, including resorts, guesthouses, B&Bs, and motels.
The crucial role of a hotel manager is to provide guests with the services, food, drinks, and comfort expected for a pleasant stay.
This involves overseeing vital hotel services such as hotel administration, accounts, housekeeping, catering, and marketing.
Although closely aligned, hospitality management is broader than just hotels – it includes hotel management but has a much wider remit.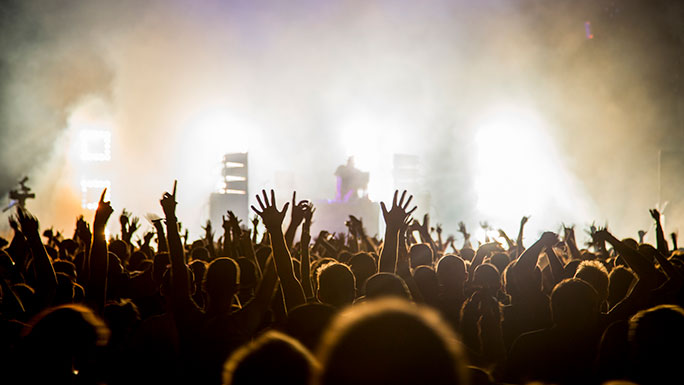 In the hospitality industry, you could be running a bar, an international sporting event, a theme park, or a luxury wedding venue – the possibilities are limitless.
The services you might oversee are much broader in scope than those involved solely in hotel management.
For example, you might have responsibility for the VIP logistics at a sporting event, leading the creative process for a new fashion line, or managing a client's real estate portfolio.
So, while using similar skill sets, hospitality management has a much broader and more diverse application than hotel management.
Which is better: hotel management or hospitality management?
If you're set on working exclusively in the hotel industry, you might decide that a qualification in hotel management is the most obvious and best direction to go, but be careful of closing yourself off to other opportunities.
If you're still not sure or want to give yourself greater flexibility in the hospitality industry, then a degree in hospitality management is the best route.
It covers all the essential business know-how and practical skills you need for a successful career in hotel management while giving you greater flexibility.
A hospitality degree gives you the option to switch to different types of hospitality roles and business niches throughout your hospitality career.
Which degree do you need for hospitality management?
To be successful in hospitality management you need to show prospective employers you're serious and have the desired theoretical knowledge and practical skills.
With a hospitality management degree, you'll be ready to step into a leadership role in any industry.
A Bachelor in Hospitality Management provides all the essential, transferable skills of a top-quality international business degree, including human resources, marketing, and finance.
Combined with on-the-job training through practical projects and internships, a degree in hospitality management gives you the all-important real-world exposure employers look for and is your best route to a career in hospitality.
What are the benefits of studying hospitality management?
A good hospitality management degree takes you out of the classroom to gain hands-on experience that employers love.
More than just academic theory, a hospitality management degree gives you real-life skills that give you a head start.
You'll get unique opportunities to travel the globe, access to world-class companies that actively recruit students for internships and permanent roles, and an alumni community that offers life-long support and networking opportunities.
What kind of jobs can you get with a hospitality degree?
By covering the same academic theory as any great traditional international business degree, hospitality degrees offer a huge range of opportunities across traditional and non-traditional hospitality industries.
Some examples of the diverse job opportunities open to hospitality management graduates include:
Hotel manager
Bar or restaurant manager
Events manager
Travel and tourism management
Wealth management
Finance and investment
Sports management
Real estate
Customer relations
Marketing Luxury brand management
Management consultancy
Entrepreneurship (yes, you can start your own business too!)
Which degree do you need for hotel management?
Although it may be possible to work your way up to a hotel management position, the best and most direct route to a successful career in hotel management is a professional qualification coupled with real-world, practical work experience.
Employers love new hires who know what they're doing and can jump straight into the job.
A bachelor in international hotel management provides the essential business management theory and hands-on practical training needed to give you that head start on other non-qualified or traditionally-qualified business graduates.
What is taught in hotel management?
With a bachelor in international hotel management, you'll learn the essential background to understanding how the hospitality industry works.
You'll also gain the key business knowledge needed to run a hotel business, including marketing, accounting, operational management, and leadership techniques.
What's more, you'll gain invaluable real-life skills through internships.
As the course content overlaps with the foundation of the Bachelor in Hospitality Management, it also acts as a stepping stone and offers you the flexibility to move on to the full Bachelor's degree program.
What kind of jobs can you get with a hotel management degree?
Hotel management provides a wide variety of possible career paths.
You could work in 5-star luxury resorts, cruise liners, or run your own boutique countryside inn.
Some of the job opportunities open to you include:
Hotel manager
Revenue manager
Catering manager
Bar or restaurant manager
Accommodation manager
Event manager
Hospitality management degrees offer fantastic flexibility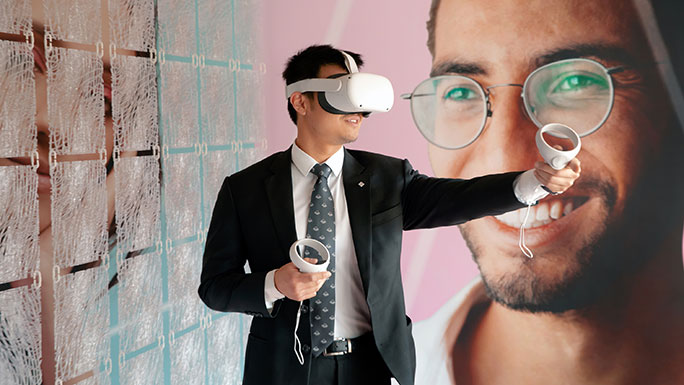 If working in the hotel industry is your exclusive career ambition, then a bachelor in international hotel management could be a great option.
It provides all the knowledge and skills needed for a successful role in hotel management while offering flexibility to take your career further with the BBA in Global Hospitality Management.
Still not quite sure what you want to do or want to keep your career options open?
A Bachelor's in Hospitality Management provides all the essential business knowledge that's transferable across multiple industries.
This means you're set up for success in any industry, including hotel management.
You don't have to choose now, or concentrate on one sector: you can enjoy greater flexibility and move around the hospitality industry with a hospitality management degree.
At Les Roches, we offer unique first-class learning experiences to help our students reach their full potential and individual career ambitions.
As a NECHE accredited school, ranked within the world's top three higher education intuitions for hospitality, you're assured of a first-rate, industry-leading program with Les Roches.
By coupling academic theory with soft skills gained through real-world internships, both our hotel management and hospitality management programs are sure to make you a valuable asset to any potential employer.
For more information on our hospitality programs, take a look at our Bachelor's in Hospitality Management.
Explore hotel and hospitality management
Get started today with an exciting career in hospitality.