What attracts new customers and keeps existing customers coming back? It's more than just having a great product, it's ensuring that you provide an excellent customer service experience.

Customers are at the very heart of hospitality, making excellence in customer service an even more important focus in the hospitality industry. Hotels, restaurants, and tourism companies are unlikely to succeed without happy customers.
Wondering "what is excellence in customer service?" Read on to find out what it means in practice and how studying a hospitality degree can help you become a successful customer excellence expert.
What is the definition of customer service excellence?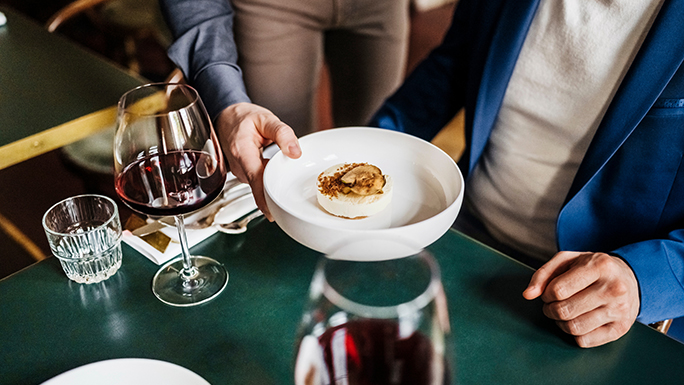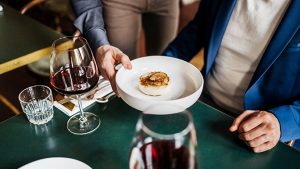 Most of us expect a certain level of basic customer service, where we receive assistance with a product or service, but excellence in customer service is much more. Excellence in customer service is about curating the best customer experience before, during, and after their purchase. It's about providing a seamless, personalized experience, where a customer feels heard, personally taken care of, and that their expectations have been surpassed.
Defining customer service excellence
At a high level, customer service excellence is about going beyond your customer's basic needs and exceeding their expectations.
Defining exactly what is customer service excellence will be different for every business. Every company provides different products and services, and the needs and expectations of its customer base will vary.

However, the principle of excellence in customer service is the same wherever you work and there are some general characteristics that can help put this into practice. Let's take a look.
What makes for excellent customer service?
Excellent customer service can involve many different aspects, but some general characteristics that apply in any business setting include:
Meeting and exceeding customers' expectations

Personalizing your approach, making customers feel special and important

Responding quickly and politely to any and all inquiries and requests for assistance

Resolving problems quickly and creatively

Being proactive and recognizing when customers need help

Remaining positive and open to feedback even when complaints arise
How to achieve customer service excellence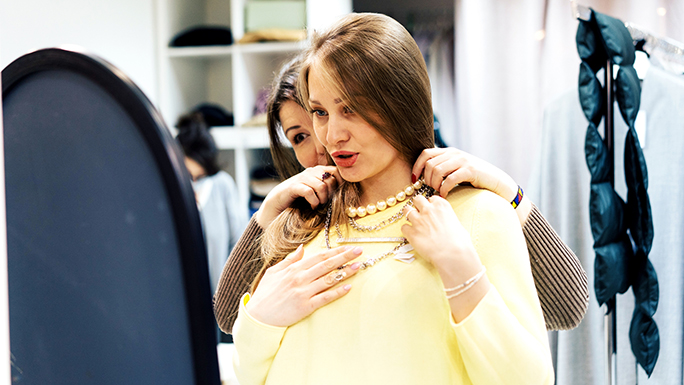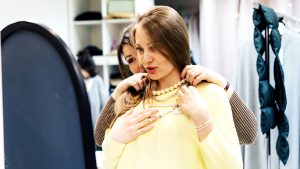 Now that we know what excellence in customer service looks like, it's important to know how to put that into practice. Here are some tips that can help you reach customer excellence:
Know your business

. Knowing your products and services inside out means you can be more effective in providing help, solving problems, and answering customer queries.

Treat customers as individuals

. Although chatbots and online messaging apps can be helpful, they can also seem impersonal and cold. Many customers still want a human touch and appreciate human interaction. Make sure you provide the opportunity for customers to talk to someone in person.

Have an obvious FAQ.

Although people appreciate human interaction, they don't want to constantly pick up the phone or go to the front desk for answers. Whether it's online or hardcopy, put your FAQs in a visible place and make sure you have clear and helpful answers to commonly asked questions so that customers can easily help themselves.

Anticipate what customers need.

Be one step ahead and anticipate customer needs before they have to ask. Offer suggestions, and tips, or share important information, for example, restaurant or pool closing times, so customers aren't caught out and disappointed.

Keep your word.

Make sure you deliver on what you promise. Don't make commitments to secure reservations at an exclusive restaurant or provide a refund for something if you're not sure you can deliver it. You'll create a negative customer experience and do more harm than good.
What is the role of customer excellence in hospitality?
In hospitality and tourism, it really is all about the experience economy, meaning customers value and want to spend money on experiences rather than material possessions. This might be, for example, an unforgettable, romantic stay at a luxury resort or a perfect, fun family day at a theme park.
Excellence in customer service is therefore even more important in hospitality to make sure customers receive personal service, feel valued and have a fantastic experience.
Why is excellence in customer service important in hospitality?
The success of any hospitality business largely depends on how satisfied customers are. Hospitality refers to a warm welcome and being attentive to guests, but excellence in customer service means providing a more personal approach and exceptional service beyond basic needs (learn more about hospitality vs customer service).
Excellence in customer service can help hospitality businesses:
Generate a positive brand image through customer reviews and word-of-mouth

Increase the level of returning customers

Attract new customers and guests

Increase profits
Kickstart your hospitality career
Gain all the skills and experience you need to excel in the hospitality sector with world-leading education at Les Roches.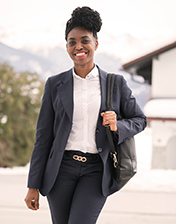 What is customer excellence?
Customer excellence, sometimes known as customer success, is about making sure your customers' desired outcomes are successfully achieved. It's about always doing your utmost for customers, making sure they get value from your products and services, and essentially being seen as excellent in their eyes.
Customer excellence includes a number of factors, such as
Customer interactions with a business and what a business does to support them

The customer's perceived value of the services of products they've bought

How a company's suppliers or vendors understand customer's needs and expectations
If you can understand your customers' desires and rise to meet and exceed them in each of these aspects, then customer success will be achieved.
Importance of customer excellence?
Customer excellence is all about making your customers feel valued and important. The main reason it's so important is that customer excellence makes for happy customers, and happy customers spread the good word about your company. A better reputation means:
Retaining existing customers and attracting new ones

Positive brand awareness that attracts customers and employees alike

Better profits and business longevity
Customer excellence vs. customer service
For a business to thrive it's important to move beyond customer service to customer excellence. Customer service means delivering superior performance by supporting your customers and providing necessary assistance to help them have an easy and pleasant experience with your company.
Good customer service is of course important in every business and many companies focus time and effort on this area and do well. Customer excellence, on the other hand, is about going above and beyond. It's not just about doing a decent job, it's about forging genuine, personal relationships with customers, valuing their time, and providing knowledge and resources that don't just meet their needs but exceed them.
What is customer excellence in hospitality and why is it important?
Customer excellence in hospitality management means excelling in every step of your guest's or customer's journey — from awareness of your brand, through every customer touchpoint and after they've departed your hotel, restaurant, event, or venue.
In hospitality especially, the customer is the central focal point, so it's about identifying touchpoints and making sure you connect and "wow" at every opportunity. For example:
Before they've even become a customer, potential guests can easily find you on Google and social media. Your website is clear, professional, and looks great, showcasing glowing reviews.

When guests check in to your hotel, you anticipate what they might need. If they have children, do they know about your free childcare services? Might they want dinner and a reservation made at a recommended restaurant?

Your diners enjoyed their meal and left the restaurant happy, but you continue a good relationship with ongoing communications. You send them periodic emails wishing them well and inviting them back to dine with you, perhaps with special offers from time to time.
When you create a personalized experience for your target audience, guests will also feel emotionally connected to you and your business. This keeps them returning and means they'll recommend you to others too.
What is service excellence and why does it matter?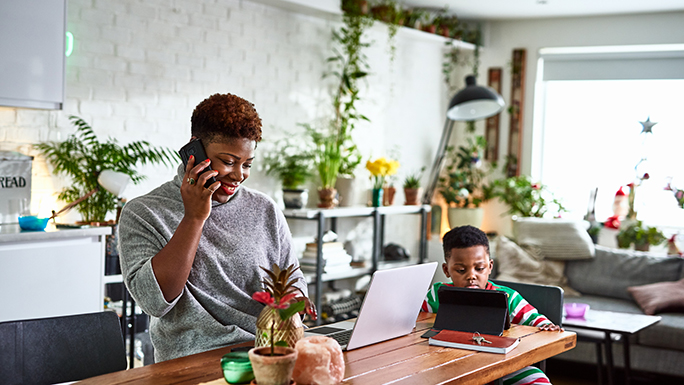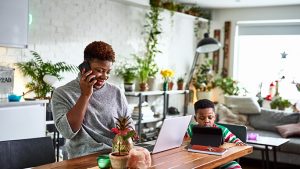 Service excellence can often be confused with five-star luxury service, but you can be an economy hotel or a mid-range restaurant and still deliver excellent service. Service excellence is about understanding what your customer base expects from you and ensuring to meet and even surpass those expectations.
This naturally means keeping up with modern trends and growing customer expectations. For example, nowadays most customers expect to be able to book and rearrange appointments online, whereas ten years ago that expectation wouldn't have existed.
Service excellence is vital to continued business survival and growth. By focusing on this, you'll continue to analyze and understand customers' needs and be able to target products and services that meet, or surpass, those needs. In other words, service excellence keeps you focused on customer satisfaction and helps you stay ahead of the curve.
Benefits of achieving service excellence
The benefits of achieving outstanding customer service are vast and many. Whether you're in hospitality or other customer services, key benefits include:
Improving brand awareness and image

Building a great reputation as a business that excels in customer service

Staying ahead of the curve on customer expectations, giving your company a competitive edge

Building customer loyalty and increase return business

Attracting new customers

Increasing conversion rates

Improving team morale – because happy customers make for a happier and more engaged workforce too
Start your journey to a career in hospitality at Les Roches
Keen to make a difference and excel in the hospitality industry? At Les Roches, we combine theoretical knowledge and practical skills that set you up for success in any hospitality or customer-focused role.

We also pride ourselves on providing on-the-job training with real-world work placement, meaning you'll learn vital skills like people management, leadership, and problem-solving that you can take straight into the workplace.
Not quite sure what career path you want to follow? Whether it's hotel management, luxury marketing, or events, with a hospitality degree you'll gain essential business knowledge that's transferable across many varied industries.

So, if you're not quite sure what road you want to take or you're keen to keep your options open as you progress in your hospitality career, then a hospitality degree is a great, flexible choice.
Master customer excellence in the hotel industry
Gain the academic and practical skills needed to take your hotel management career to the next level at Les Roches.