Hospitality management is the ideal career choice for those who enjoy traveling, working among diverse demographics of people, and adding in a splash of day-to-day excitement.
Hospitality careers can offer great flexibility to work anywhere in the world.
Many hospitality management skills are transferable, so you can switch between industries and take on new opportunities. Is hospitality management a good career?
Continue reading as we explore jobs and career opportunities across travel, hospitality and tourism.
Does hospitality management offer a flexible career path?
Hospitality management can be a flexible career path for those who prefer variety in their day-to-day role.
When undertaking a hospitality business degree, students will learn similar academic content to those who partake in a business management degree.
The difference between these two courses is that hospitality management degrees focus more on students' soft skills. 
A successful hospitality manager will have a natural strength in the following areas:
Attention to detail
Ability to work under pressure
Attentive to the customer experience
Digital literacy
Leadership and teamwork
Receptive to different cultures and beliefs
As part of your introduction to hospitality management, these skills are developed through practical, hands-on modules and internships.
This degree is about getting involved and exploring what the hospitality sector is really like, rather than just studying a textbook!
The most important skill that any aspiring hospitality manager can have is being attentive to the customer experience.
This notion has taken many industries by storm as a way to increase customer retention, satisfaction, and brand advocacy.
Career opportunities in travel and tourism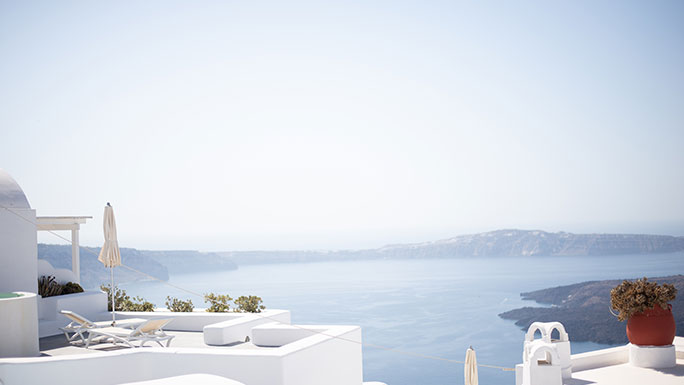 Career opportunities in travel and hospitality are extremely diverse and dynamic.
While not every role in the tourism sector requires a degree, undergoing further study and qualifying in this field will enhance the opportunities available for you, and can significantly fast-track your career.
Proving your dedication to the industry by doing a hospitality management degree will also provide you with:
Academic understanding of hospitality management processes and best practices
Practical exposure to how to effectively manage a real hospitality environment
Real-world experience through internships – learning hospitality management best practices in a workplace setting
After completing a hospitality management degree, you'll find exciting careers in these industries:
Hotels and resorts
Restaurants and bars
Travel and tourism
Does the hospitality industry pay well?
As with all industries, salaries and wages are variables depending on the employer and job role.
As you progress through your career, your earning potential will increase in line with your responsibilities.
Your salary will vary depending on whether you are working as a hotel manager, events manager, or more broadly in the travel industry.
To maximize your earning potential, it's recommended you choose a hospitality degree with strong partnerships with industry-leading brands.
This could lead to a placement with top hospitality brands, jump-starting your career in hospitality management.
Consider joining an alumni network with your education provider to expand the number and quality of the opportunities available to you.
What is the outlook for travel and hospitality?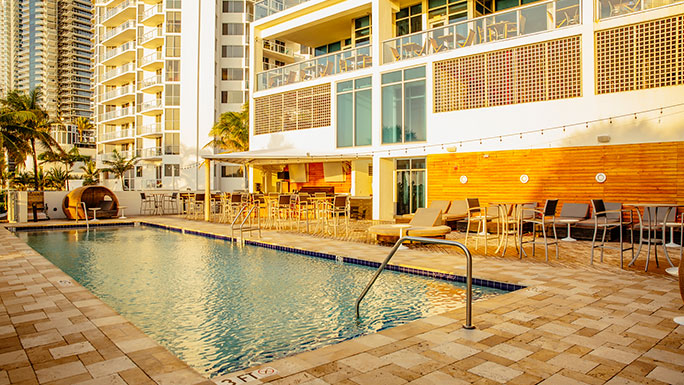 As the world emerges from the COVID-19 pandemic, the future is bright in hospitality.
The State of Hospitality 2022 forecasts a sharp recovery, with hospitality operations set to surpass pre-COVID levels by 2023 to the value of 486 billion CHF (around $502.7 billion USD).
By 2025, growth is forecast to reach 818 billion CHF ($846 billion USD) in total spending within the travel and tourism industry.
This growth is driven by government stimulus programs specifically targeting the tourism industry.
Otherwise, a world of tourists that have been unable to travel is setting off again, meaning that hospitality management jobs offer exciting careers to be a part of!
Tourism and hospitality constitute 4.7% of the total global GDP growth each year – equal to the construction industry.
Travel and tourism make up 8.3% of global GDP, which is approximately a 5% increase compared to 2010 levels.
Previously, the hospitality industry saw a sharp recovery in the wake of the 2002 SARS outbreak. This was particularly prevalent in the Asia Pacific region. Then, the Middle East experienced a greater than 30% increase in international tourism growth between 2003-2004.
As of 2021, there were 17.4 million global hotel rooms available to travelers. This number is projected to grow to 18.6 million by the end of 2024.
The greatest proportional increase will be upscale luxury hotels, increasing from 4.1 million in 2021 to 4.7 million in 2024 – a prime opportunity for upcoming hospitality graduates.
Perhaps most striking is the massive talent gap in the hospitality and travel industry. Approximately 13-14 million new hospitality graduates will be needed to fill this skills gap by 2025. Of this, 10-15% of newly advertised job roles are projected to be managerial-level each year from 2020 to 2025.
Global hospitality experts overwhelmingly agree that tourism performance prospects will get better in 2022 compared to 2021.
Europe is a top contender with more than 60% of experts predicting better prospects, closely followed by the Americas at greater than 50%.
Travel trends in 2022 have changed:
Everywhere but the Middle East will see at least 25% of tourists choosing domestic tourism within their own country.
10%-20% of travelers want open-air activities focused on nature and rural tourism.
Over 20% of tourists going to Europe and the Middle East are booking last minute.
Excluding the Americas, between 15%-25% of travelers want hospitality experiences focused on sustainability, authenticity, and responsibility.
Career opportunities in other industries
Hospitality management degrees provide graduates with a strong set of transferable skills, including those in high demand in other sectors.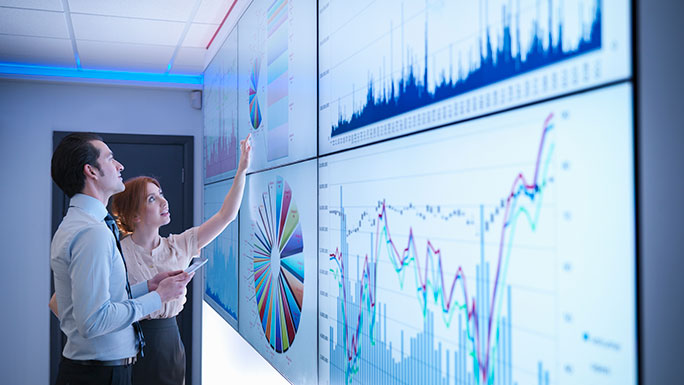 This means graduates can explore a range of career paths outside of traditional hospitality establishments and roles, including:
Finance and investment Entrepreneurship
Real estate
Marketing and advertising
Sports management
Management consulting
eCommerce
Airlines
Theme parks and amusement parks
In summary, there are many career opportunities with a degree in hospitality management.
How do I choose a hospitality management program?
The top priority is finding an education provider with highly successful alumni, quality course content, and strong career opportunities following graduation.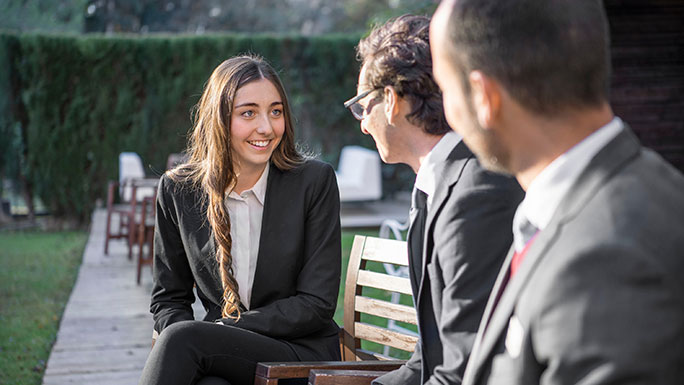 Desirable factors to look for when considering an institution include:
Access to a strong, diverse alumni network to bolster opportunities for future employment.
Relationships and schemes in partnership with top hospitality brands for potential employment opportunities.
Hands-on, immersive experience in the basic elements of hospitality management, and soft skills development.
Opportunities for work experience through internships.
Introducing the bachelor in hospitality at Les Roches
Introducing the Bachelor in Hospitality Management. This is the ideal first step for anyone looking to enter the hospitality industry.
Les Roches' BBA in Global Hospitality Management is a program that combines academic learning with real-world professional experience.
Over 3.5 years, you will spend time learning about and exploring the fundamentals of hospitality.
You'll be studying alongside other international students and have the opportunity to travel abroad on work placement.
This includes two internship placements in year 1 and year 3. In the final year, you can choose to specialize in the following areas:
Entrepreneurship Digital Marketing Strategy Hotel Financial Performance Management**
Resort Development and Management**
Sustainable Developments and Practices*
*Available in Switzerland
**Available in Spain
94% of our students receive one or more job offers upon graduation.
There are 300+ industry-leading brands vying for your expertise.
After completion, you can continue learning and networking with more than 13,000 alumni across the globe. 
Study Hospitality Management
Open a world of opportunities and take the first step to an exciting career with a hospitality management degree.