From luxury marketing to real estate, sports to finance, hospitality is not just about hotels. If you're looking for a professional qualification that provides a world of opportunities, then a degree in hospitality business could be for you. In such a diverse, global industry, you can expect a wide variety of successful career paths.
Hospitality business degrees teach soft skills – a USP desired by businesses across industries
With a hospitality business degree, you'll be primed for leadership success in any industry. You'll learn all the essential, transferable skills that a great international business degree provides — marketing, human resources, and finance — with added benefits. As a hospitality business graduate, you'll also gain prized soft skills that are highly sought after.
Good hospitality business degrees take you out of the classroom to learn genuinely useful skills employers love
Employers want new hires who can jump straight in, so they really value practical work experience.
With a hospitality business degree, you'll get the unique opportunity to travel and learn from doing. You'll be taught practical skills in real-world environments; skills that can't be learned by reading books. You'll learn how to work under pressure, manage people, problem-solve, and pay attention to the details.
When it comes to landing your first job, this hands-on, real-life experience will give you a head start on traditional business graduates.
Hospitality management degree jobs
A hospitality degree gives you the theoretical know-how you can apply across many different industries, including hospitality management. This, coupled with on-the-job soft skills and customer service experience, means you're ready to step straight into a job once you've graduated.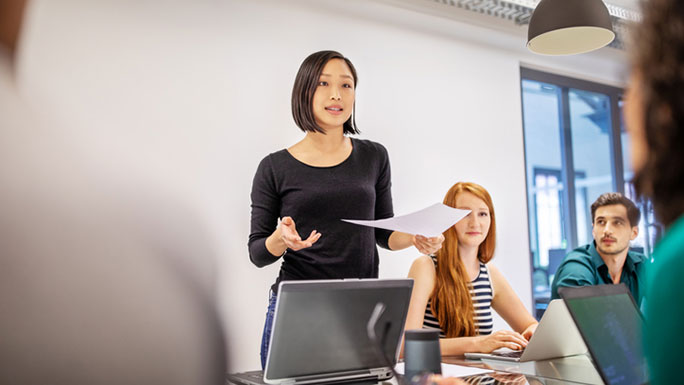 Careers in hospitality and tourism
Are you aiming to become a successful business leader and work with world-class brands? Then a hospitality business degree is the best route to a hospitality career.
1. Hotels and resorts
Hotels and resorts are top employers for hospitality professionals providing many leadership opportunities. In hotel management, you'll oversee vital hotel services, like housekeeping and front of house; or, as a revenue manager, you'll analyse and manage financials to maximise revenue.
2. Bars and restaurants
In bar and restaurant management you'll be responsible for the successful running and profitability of the venue. You'll take on key duties such as hiring and training staff, maintaining inventory, and event planning.
3. Events
Events management covers everything from small-scale corporate conferences to huge international, world-famous events like the Olympics. As an events manager, you'll be responsible for planning from start to finish, managing budgets, sponsorship arrangements, logistics, and marketing plans.
4. Travel and tourism
In travel and tourism management you'll oversee operations within a tourism or travel business. You could find yourself working in a small visitor centre or a large theme park. Wherever you're based, you'll be responsible for the strategic planning needed to optimise revenue, as well as supervising staff and managing budgets.
Careers outside of traditional hospitality industries
By covering the same academic theory as any traditional international business degree, a hospitality business degree offers you limitless opportunities across a big range of non-traditional hospitality sectors, too.
Soft skills, customer service, and real-world exposure (gained through internships and placements) are top priorities for modern, dynamic businesses. A hospitality business degree sets you up as a top candidate for potential employers.
Here are some examples of more non-traditional hospitality careers:
1. Finance & Investment
Hospitality professionals interested in finance have countless career options available in this industry, where quality customer service is highly valued. This might include working in wealth management, advising affluent clients on how to manage their finances; or finance and investment, devising strategies for handling financial assets, banking, and tax services.
2. Sports
A role in sports management covers a variety of operations. This could include guest services, such as guest relations and logistics for important club patrons and VIPs; or planning and management of major global events such as the UEFA European Championship, Wimbledon, Formula 1, or the Commonwealth Games.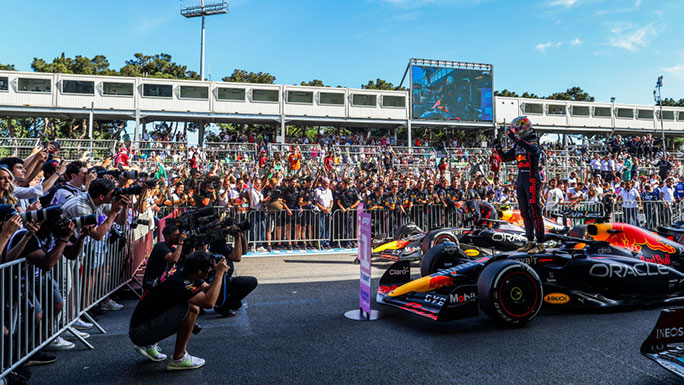 3. Real Estate
As a real estate professional, you might be an estate agent, broker, or real estate manager. You might oversee a client's portfolio of commercial properties or handle the logistics and promotional activities required for selling a house. Promoting yourself, and your client's properties, and providing top-quality customer service are all key in real estate.
4. Customer relations
Customer relations is all about building positive and trusting relationships with customers and clients. As a customer relationship manager, you'll be in charge of building and maintaining profitable relationships, resolving complaints, expanding the customer base, and strategizing how best to compete with rival brands.
5. Marketing and Brand Management
A role in marketing or brand management focuses on successfully promoting a company's products or services. As a manager, you might be tasked with analyzing brand positioning and consumer insights, managing marketing campaigns, or devising go-to-market strategies.
6. Luxury
Luxury brands offer unique, premium experiences and outstanding personal service to promote a high-quality, expensive image. Working in luxury brand management could see you working in diverse industries from cars to wine, spa resorts to fashion. You might lead the creative process for a product, manage marketing campaigns, or analyze pricing and profitability.
7. Management consulting
As a management consultant, you'll provide expert advice and solutions to businesses to improve their performance and profitability. You'll have opportunities to work across different industries, particularly those with a focus on customer experience, where hospitality business management skills are very valuable.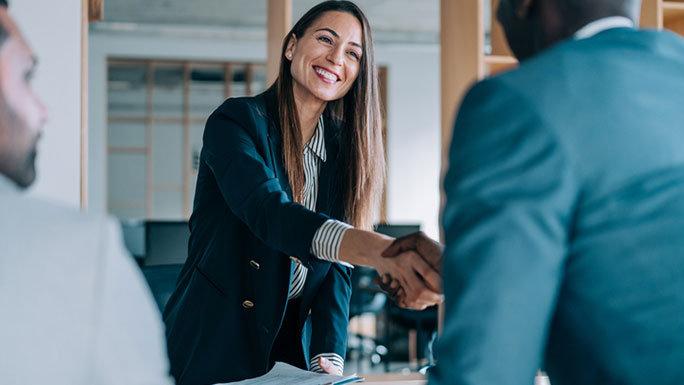 8. Entrepreneurship
Do you dream of running your own business? Whether it's a hotel chain, nightclub, or restaurant, a bachelor's degree in hospitality will help you gain all the knowledge and experience needed to take the exciting step of establishing your own hospitality business.
Is a hospitality degree worth it?
A hospitality degree can fast-track you to a successful career in business with top-tier brands. You'll gain a whole host of benefits from a hospitality business degree program, including:
Academic business content that's applicable across diverse sectors
Invaluable real-world exposure through internships
Sought after soft skills gained through practical learning
Exciting opportunities to travel the world with global internships and study at international campuses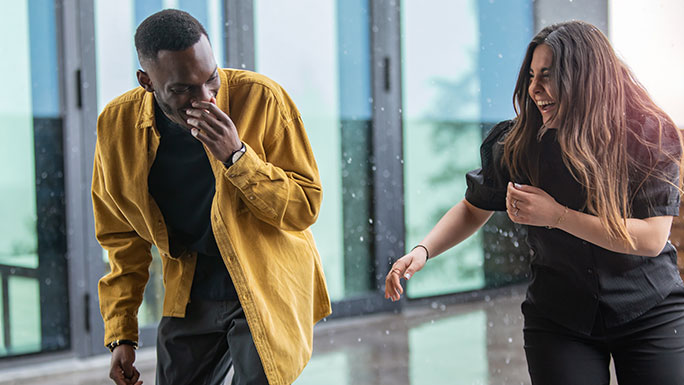 The best hospitality schools offer you career advantages you won't get from simply working your way up, such as:
Exclusive partnerships with world-famous companies that actively recruit students for internships and permanent roles
Alumni communities that offer life-long support, networking opportunities, and access to job openings throughout your career
What kind of accreditation should my degree program have?
Become a leader in hospitality
Study for a management degree that opens up a world of opportunities at one of the best hospitality schools around.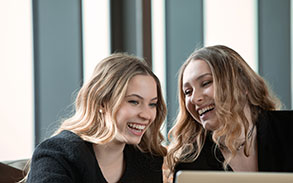 Look for accreditations from a reputable industry body like the New England Commission of Higher Education (NECHE). Members of this voluntary association achieve accreditation by adhering to the highest quality standards of educational excellence.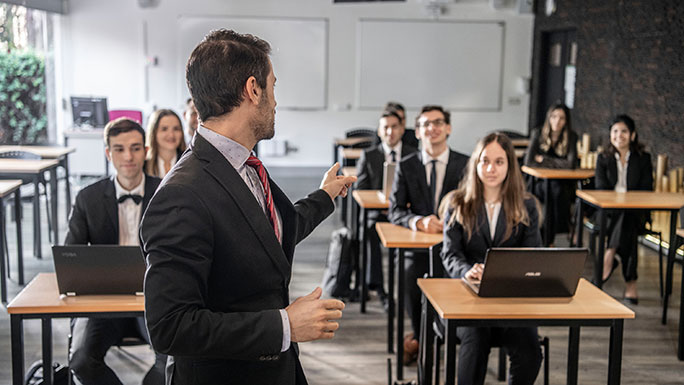 When choosing a school, it's also crucial to look at world rankings. A school ranked within the top 10 gives you a strong indication that you're going to receive a high-quality education. Les Roches is a NECHE accredited school, ranked within the world's top three higher education intuitions for hospitality. At Les Roches, you're assured of a first-class learning experience, designed to help you reach your full potential.
Hospitality business degrees are the perfect choice if you want to keep your options open
Still not quite sure what you want to do? A hospitality business degree provides essential business knowledge that's transferable across industries. This lets you keep your options open: you don't have to decide now or focus on one particular niche for life – enjoy flexibility throughout the course of your career.
By combining soft skills and real-world exposure through internships and practical projects, a hospitality business degree has a definite edge over other, traditional business degrees. 
So, if you're looking for a hospitality business degree that keeps your options open and sets you up for a hospitality career or further afield, take a look at our Bachelor in Hospitality Management.