What does it mean to work in business? Well, it can mean just about anything.
A career in business could see you heading up operations in a small independent bookstore, managing revenue for a hotel resort or taking up the role of vice president of a multinational conglomerate.
The roles and industries in business are extremely diverse.
So, whether it's for-profit or non-profit, local or global, large or small businesses you're excited about, a business degree will give you a great head start and boost your career options.
What can I do with a business degree?
You might be wondering, "What kind of jobs can I get with a business degree?"
With a business-related undergraduate degree you'll have opportunities to follow traditional business pathways, including careers in human resources, consulting, marketing, and finance — but there are also more non-traditional business roles available in almost any industry you can think of.
Whether it's travel and tourism, events, health and wellness, or media, there are many varied advisories, management, and leadership roles available in whichever business sector your interests lie.
Maybe the traditional corporate ladder isn't for you?
A degree in business management will give you all the practical and business skills you need to get entrepreneurial and build your own company.
With a business management degree you'll learn valuable, transferable skills, such as interpersonal skills, leadership skills, communication skills and more.
Exciting career opportunities with a hospitality business degree
With a hospitality business degree, you'll have the opportunity to gain real-world work experience.
This is one of the key differences between a traditional business degree and a hospitality business degree.
You'll learn soft and practical skills while participating in global internships that will lead to exciting career opportunities in the hospitality management sector.
If an office job working 9-5 is not for you, a career in hospitality could be an ideal option. No day is the same in hospitality.
You'll learn to become an efficient and quick problem solver, communicate with diverse teams and guests, all while working in some of the most incredible destinations in the world.
Typical careers with a business degree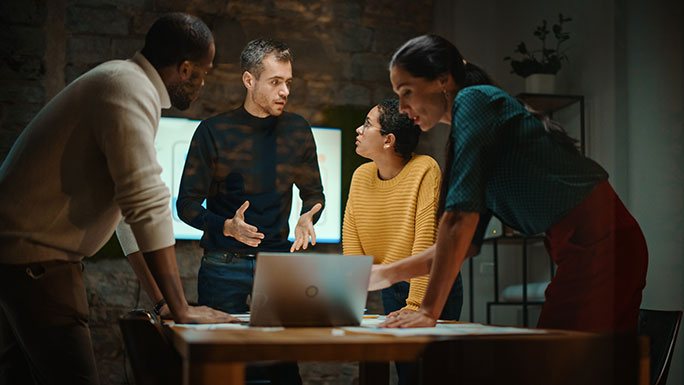 Typical career paths followed by business graduates include accounting and finance, consultancy, human resources, marketing, retail and sales.
Here are some examples of traditional jobs with a business degree:
1. Financial analyst
Financial analysts examine data to support financial and investment decisions.
This might include decisions around selling or buying company stock or determining which marketing strategies to invest in.
As well as sound business knowledge, you'll need to have a strong interest and skill-set in finance, statistics and economics.
2. Business consultant / management consultant
As a business or management consultant, you'll provide expert advice to businesses on how to improve overall operations and maximise profits.
You'll need keen commercial awareness, top-rate people skills and analytical skills.
3. Business analyst
Also known as a management analyst or operations analyst, a business analyst reviews company processes, IT systems and organisational structures to identify areas for improvement.
An understanding of business and excellent quantitative and qualitative analytical skills are essential.
4. Quality assurance consultant
While using a similar skill-set to a business consultant, a quality assurance consultant focuses on the quality aspect of goods and services.
As a quality consultant, you'll advise businesses on mandatory legislation and essential requirements, test plans and systems, and highlight areas of risk.
5. Advertising and marketing roles / marketing manager

In marketing and advertising, your key goal is to successfully promote your company's services or products.
This could be for a small retailer or an international brand.
As a marketing manager, you could be tasked with managing marketing campaigns, analysing pricing and profitability, or devising go-to-market strategies.
6. Account executive, sales
Sales roles are popular career paths for business graduates. Account executives foster strong relationships with clients and provide first-rate customer service experiences.
If you're motivated and have stellar interpersonal and negotiating skills, you'll do well as an account executive.
7. Operations / general managers

A role in operations is a great fit for those who like working behind the scenes.
Operations managers oversee activities involved in providing the service or product of a business including inventory, finances, and personnel.
There are many leadership opportunities in operations; you could progress to a vice president of operations, making strategic decisions with the senior leadership team, or a chief operating officer, leading operational teams to be as efficient as possible in their day-to-day roles.
8. Cluster general manager
Cluster general managers oversee the operational activities of businesses under a cluster umbrella – most commonly this will be hotels but could include office buildings or properties.
You'll be responsible for budgets, strategies, targets, and company-wide training programmes to ensure the smooth running of the businesses within your remit.
9. Franchising manager
In a similar vein to a cluster general manager, a franchise manager oversees the activities of each franchisee (businesses that pay to operate under a franchise, such as McDonald's). This includes helping new franchisees set up and making sure existing ones optimise sales and profit. 
10. Human resources specialist
Human resources are popular employers for business graduates.
Human resources are an essential business function, contributing to health and wellbeing and the development of people.
This role involves specialising in employee relations, training and development, recognition and rewards and workforce planning.
11. Training manager / learning and development manager
As a training, or learning and development manager, you'll be charged with improving employee productivity. You'll do this by assessing training and development needs in the organisation, and planning, designing and implementing the training programmes needed to meet those needs.
Non-traditional jobs with a business degree
With such diversity in business functions, products, and services, there are opportunities for graduates with business-related degrees across a wide range of other non-traditional business sectors too.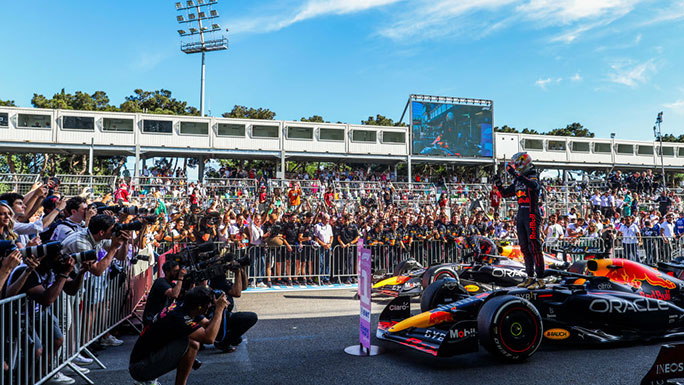 1. Sports operations manager
A role in sports operations management could see you leading sports services for a top university or running the day-to-day operations of a football club.
This could include everything from overseeing maintenance of training equipment to coordinating match reports and managing relationships with sponsors.
2. International product specialist
As an international product specialist, you'll own the product through development into launch, with a key focus on customer needs and technical specifications required internationally.
This requires a keen eye for detail and the ability to adapt a product to meet market-specific needs, cultures, and languages.
3. Head of distribution, baking industry
Delicious baked goods only make it to customers with effective distribution.
As the head of distribution, you'll take charge of logistics and distribution budgets, and coordinate the quick and efficient storage and transportation of all things cake-, bread- and pastry-related.
4. Travel agency managing director
Promoting and selling holidays or travel-related products will be your focus in this role. You'll set sales targets and oversee the daily and financial operations of the agency.
You'll also manage relationships with travel partners and clients.
5. General manager, airline lounge
Overseeing airline lounge operations (including concierge services, restaurants, bars and spas) a general manager takes responsibility for staff, suppliers and budgets to ensure a superior customer experience.
6. Revenue manager, hotels
Whether it's a small boutique inn or a tropical hotel resort, as a revenue manager you'll use your analytical and financial skills to maximise hotel profits. Looking at market trends and analysing data to anticipate demand and adjust strategies are key aspects of the role.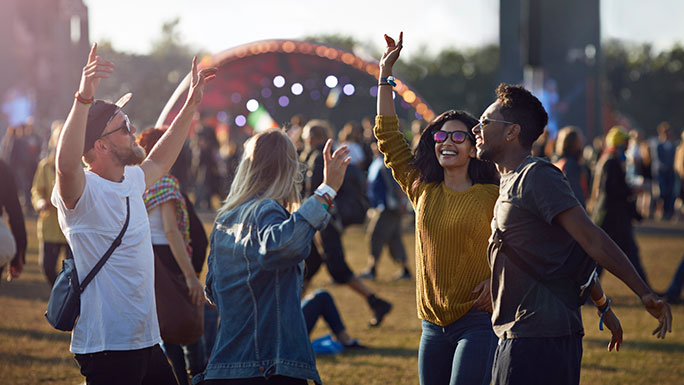 7. Conferencing and events manager
A role in conferencing and events management could see you organising a training conference, a wedding, or even an international sporting event. As an events manager, you'll be responsible for planning, managing budgets, sponsorship arrangements, logistics and marketing.
8. Wine export manager
Love wine? As a wine export manager, you'll work alongside wine producers and facilitate wine sales to international distributors. If you're great at account management and have an affinity for sales, wine export management could be for you.
9. Real estate investment analyst
Apply your business and analytical skills to real estate as an investment analyst. You'll undertake complex financial modelling, make investment recommendations and monitor the ongoing performance of existing investments.
10. Entrepreneur
Ever dreamed of running your own gym, exotic hotel, or organic vineyard in the Mediterranean? Whatever your ambitions, a business-related degree will give you the business know-how to take that exciting first step to becoming your own boss.
In-demand jobs you can get with a business degree
When looking at potential career paths it's always a good idea to look at business growth in different sectors.
This will help you understand whether there are likely to be plenty of job opportunities, or a highly competitive market in your chosen field when you graduate.
Some of the most in-demand sectors and roles for business graduates currently include:
Finance. The finance industry is always big business, and financial management roles are projected to grow by 17% by 2030, according to myFuture
Human resources. Human resources continue to be a top employer for graduates. According to Get Educated, HR managers can expect a 9% growth rate through to 2030. For human resource specialists, BLS projects a 10% growth through to 2030.
Sales and marketing. Companies know effective marketing and sales are essential to their bottom line, so it's no surprise demand in this sector is likely to increase. BLS estimates 7% growth in sales management and 10% growth in marketing management by 2030.
Jobs that require a business degree
There are no specific business qualifications essential for working in most business roles, but a degree that demonstrates you have relevant, quality business knowledge and real-life experience to jump right in is something employers highly value and puts you ahead of the pack.

If you're set on working exclusively within a corporate business setting, then you might think that a traditional business degree is the best way to go.

Or, if you want to specialise in a business niche you might be leaning towards a business degree that has a particular focus like sports or economics – but be wary of narrowing your options too soon.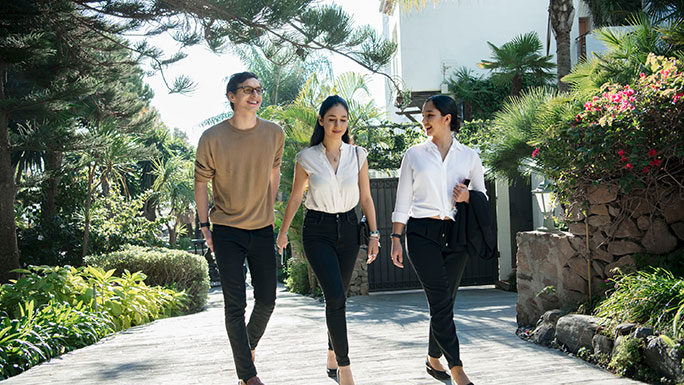 Hospitality business degrees offer a more exciting and flexible option
If you're not quite sure which business area you want to work in, or you want to give yourself much greater flexibility to switch between different industries as you explore and grow your business career, then a hospitality business degree like a bachelor degree in hospitality management is the best route into a successful business career.

A hospitality degree provides all the essential transferable business knowledge that any traditional business degree covers – marketing, human resources and finance – but with added value.
You'll also gain real-world experience through internships, a life-long supportive alumni community, and learn prized practical skills needed in any business setting – relationship management, working under pressure and problem solving.
Ready to take the first step towards a successful business career while keeping your options open? Learn more about the bachelor degree in hospitality management and hospitality career options at Les Roches.
Introducing the Bachelor in Hospitality at Les Roches
Take the first step in building an exciting, international career in the industry of your choice