If you're looking for a hospitality career, it's understandable you would want to work for the best in the business. Finding the top employers in the hospitality industry can increase job satisfaction, provide amazing opportunities and help accelerate your career growth and development. This makes it vital to know which are the most prestigious companies to work for in the hospitality sector.
In this article, we'll look at some of the best companies in hospitality as well as what it means to be the best. We'll also go over how you can prepare to approach the top companies to work for in hospitality and how making shrewd choices can boost your career.
What is the hospitality industry?
The hospitality industry is all about making people feel welcome, comfortable and even pampered. The industry encompasses businesses such as hotels, resorts, restaurants and spas. There is a lot of crossover between the travel and tourism industry. While many people initially think of just front-of-house staff and housekeepers when thinking about jobs in hospitality, there are many great roles in hospitality management that can offer exciting and rewarding careers.
Why is the hospitality industry a great place to work?
The hospitality industry can be a wonderful field to work in if you want to help guests and customers have a great experience. It's also a fast-paced working environment with opportunities to learn and plenty of variety. There are ample avenues for growth and advancement in hospitality positions, making it an exciting career choice. You'll also have the chance to work just about anywhere in the world thanks to a huge range of hotels and resorts in different locations.
Criteria for identifying the best companies to work for in hospitality
To identify high-paying jobs in hospitality companies and top hotel brands, it's important to have criteria to help you evaluate them. Some of the main ones we will use for nominating the best companies to work for are:
Company culture

Employee satisfaction

Salary ranges

Employee benefits

Growth opportunities, including further training, promotion opportunities and networking

Company reputation 
You might feel some of these factors are more important to you than others. For example, you might be more focused on companies that can help with your career development in the hospitality industry than on salary, but all of these ingredients are important when it comes to deciding the top companies to work for.
What are some common characteristics of the best companies to work for in hospitality?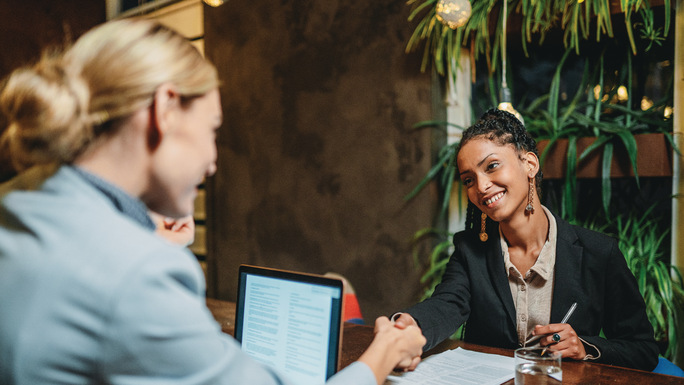 Common characteristics in the top hospitality companies include:
Comprehensive benefits

Willingness to listen to staff concerns

Further training opportunities

Options for advancement within the company

Commitment to diversity and inclusion

Competitive salaries

Good workplace culture

A wide range of locations throughout the world
List of the top 10 best companies to work for in hospitality
If you're looking for prestigious employers in the hospitality field, here is our list of top companies to work for.
1. The Ritz-Carlton
The Ritz-Carlton Hotel Company operates a chain of luxury hotels in more than 30 countries. They are consistently ranked as one of the top companies to work for in hospitality thanks to competitive salaries, comprehensive benefits and excellent opportunities for advancement into hotel management roles.
2. Apple Leisure Group
Apple Leisure Group focuses on resorts and packaged travel options in North and South America, Europe and the Middle East. The group is often praised for its fast expansion, which generates more options for advancement within the company. They also offer a range of benefits to their staff.
3. Four Seasons Hotels and Resorts
This is another luxury hotel chain where you could focus on hotel management or luxury brand management. Four Seasons is known to focus on employee satisfaction through generous benefits. For example, the company offers good health insurance, paid parental leave and tuition reimbursement to help their staff earn advanced hotel management degrees.
4. Hilton Worldwide
Hilton is one of the largest and most well-known hotel chains in the world. There are many career opportunities with Hilton, including managing hotels and resorts, making it a good company to learn how to manage a hotel on the job through experience and additional study. Hilton is also well-known for positive diversity and inclusion as well as offering good salaries.
5. Marriott International
Marriott has properties in more than 130 countries worldwide, so it offers many locations in which you could work. Marriott is also known for its robust training programs, which can lead to good advancement opportunities at the company.
6. InterContinental Hotel Groups (IHG)
InterContinental runs 5,000+ hotels in more than 100 countries, again giving you a lot of options for locations to work in. The company emphasizes employee development and is known for offering competitive pay and benefits to its staff.
7. Accor
Accor is headquartered in France but operates in 95 different countries. It's the largest hotel operator in Europe, giving you plenty of options for advancement and progression.
8. Wyndham Hotels & Resorts
Wyndham is one of the largest global hotel chains, with more than 9,000 properties in their portfolio. One of the big draws for people who want to work at Wyndham is its family-friendly workplace culture as well as the competitive salary and benefits.
9. Choice Hotels International
Choice Hotels has a thriving portfolio of more than 6,000 properties, so there are plenty of options for management roles. As well as being famed for its focus on customer service, the company is also known to offer tempting salaries and benefits.
10. Hyatt Hotels Corporation
Hyatt may be a slightly smaller company, with only 700 properties, but it's well known for its focus on employee well-being and a sophisticated view of work culture. It's regarded as one of the top companies to work for in hospitality.
Opportunities for advancement in the hospitality industry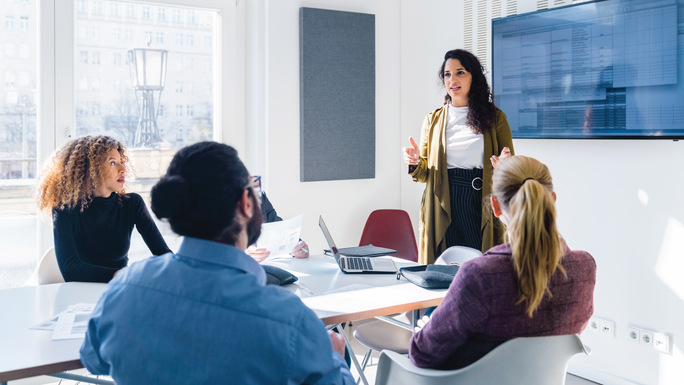 If you work hard and focus on advancing your career, there are various ways you can get ahead in the hospitality industry. Whether you're working in hotel or resort management, you can specialize in different fields such as revenue management, marketing management or operations management. There are several qualifications you can obtain to help you get into these fields. With more experience, you can open up new career options and look at becoming a hotel general manager or chain manager, overseeing all the different departments of a hotel or multiple venues.
Skills and experience needed to work in hospitality
If you want to work for a well-respected hospitality employer, you will need to build skills such as:
Communication

Problem solving

Analytics

Decision making

Time management

Team management

Teamwork
You'll also need to make sure you have experience in the hospitality industry. You can either get this by working in lower-level roles in hotels and other hospitality areas or you could find a degree course that offers hospitality internships where you would get practical experience working in management roles.
Taking hospitality to the next level
Combining intensive skill development and essential real-world experience, our diploma provides the foundation for achieving success and making an impact.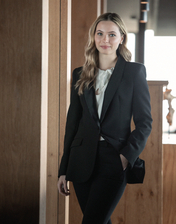 Strategies for landing a job with a top hospitality company
To aim for jobs with the top companies to work for in hospitality and the travel industry, you should think about the following:
Learn:

study hospitality and tourism

to get a respected degree that will propel you into great roles

Network:

meet people in the hospitality industry. Develop genuine connections with people who might be able to assist you in landing sought-after jobs

Get experience:

with practical skills in different hospitality roles, you'll offer more value to employers

Research:

find out as much as you can about the companies you want to work for
Choosing the right hospitality school for your ambitions
Getting the right hospitality degree means choosing the right school. You should find a school with a good reputation in the industry that partners with good hospitality companies for internships.
World-class hospitality degrees
Respected degrees from our prestigious institution not only deliver expert teaching and excellent professional placements, they are also guarantees of knowledge and competence.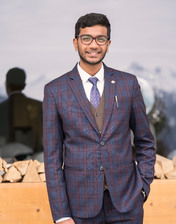 Conclusion
The hospitality industry is enormous and there are many companies you could work for as a hotel manager, resort manager or manager of a specific department. There are different metrics to evaluate each hotel or travel management company, such as salary, opportunities for advancement and employee engagement. Selecting the right company is vital for hospitality industry job satisfaction as well as for developing your career and any of the companies we've listed offer tempting opportunities to grow and learn. But there is no better start to a rewarding hospitality management career than a degree from a prestigious hospitality school.
Photo Credits
Main Image: Extreme Media/E+ via Getty Images