Marketing makes a huge impact in a wide range of business sectors, including careers with a marketing degree in the multi-faceted hospitality industry.. With rapid developments in digital marketing and more innovation on the way, there are so many interesting areas where you can put a marketing degree to exciting use, not least in the multi-faceted hospitality industry.
In this article, we'll go over different routes into hospitality for those with a marketing degree and the skills and experience you will need for success in hospitality marketing. We'll also look at how choosing the right master's degree can help boost your career prospects.
What is marketing in hospitality?
Much like other sectors, marketing in hospitality is all about creating awareness and demand for the services a company offers. Marketing also helps build a positive image for the company as well as encouraging loyalty from customers. All of this directly impacts financial success and it's particularly important in the highly competitive field of hospitality and tourism.
Understanding a marketing degree
A marketing degree is a key tool in today's business world. Marketing knowledge is more important than ever thanks to increased competition and the need for businesses to differentiate what they offer. This is particularly true in hospitality. A thorough understanding of marketing is important to help you understand the best channels to use for a hospitality business and for success in high-end marketing.
Why get a marketing degree?
A marketing degree can help you lay the foundations for a range of well-paid positions in hospitality marketing. Iit will also help you acquire many transferable skills that will be indispensable in a wide variety of careers.
Why work in hospitality?
A hospitality career can be a great choice for a number of reasons. Not only are there many well-paid roles in the hospitality field, but it can be a highly rewarding sector to work in. It might suit you if you enjoy being part of an organization dedicated to providing customers with a memorable hospitality experience and if you want to work in a fast-paced area where there is plenty of scope for creativity and innovation.
What can I do with a marketing degree?
If you are looking for specific roles to aim for in hospitality and marketing, there are plenty of high-paying hospitality jobs, some with particular specialities.
Traditional marketing careers
There are lots of traditional roles in marketing for hospitality. These include:
Marketing manager:

this

hospitality management

role would include overseeing all aspects of marketing for a specific hotel or brand. It would also mean managing other marketing staff in the organization. In large companies or chains, this can include overseeing other managers in the department as chief marketing officer or marketing director. A marketing manager

 would also be responsible for implementing marketing strategies across different channels.

Market researcher:

if you're interested in market research, your focus would be on gathering information on many different marketing variables, such as the target audience, upcoming trends and the success of marketing strategies. This is a role that requires a great deal of analytical and decision-making skills.

Communications manager: as a communications manager

, or public relations specialist, you will be responsible for overseeing a company's brand. This means monitoring the company's message, mission and image, as well as how all of these are portrayed to potential customers.
All of these roles can be exciting choices for people who want to explore traditional marketing and work to build the image of a company. This is often considered the backbone of marketing in hospitality.
Emerging careers in digital marketing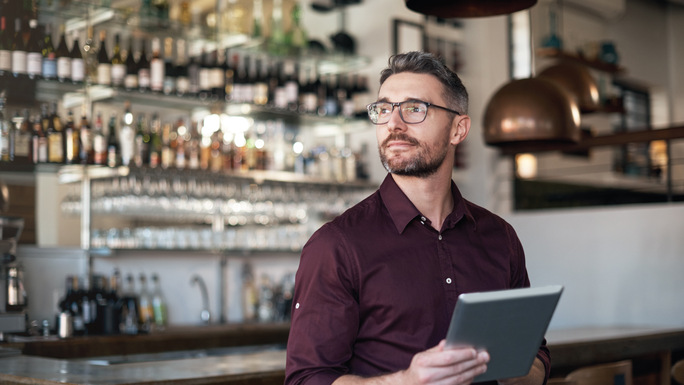 As well as traditional marketing roles, there are newly emerging positions that have been created such as digital marketing manager. This is a rapidly expanding field that focuses on using new technology for marketing purposes, making it one of the most interesting and fast-paced areas of marketing to work in. Digital marketing includes roles such as:
Social media manager:

a kind of digital marketing specialist who manages online marketing through social media channels. This incorporates assessing the cost of social media strategies, executing them and making sure the company stays at the forefront of new developments in social media.

SEO specialist:

search engine optimization is all about making sure your company's website, blog posts and other content are at the top of search engine rankings. In this role, you need to stay on top of the constantly-evolving algorithms of popular search engines and need good analytical skills.

Content manager:

responsible for creating all content a company produces, including advertisements, website blogs, emails and articles. One of the main responsibilities is ensuring consistent branding and messaging across all content.
Specialized marketing roles
In addition to this, the hospitality industry has some interesting niche areas you may want to consider, such as the following.
Brand manager:

overseeing the overall brand message of the company, making sure it's consistent, aligns with company values and resonates with customers.

Event planner:

responsible for planning and advertising events and event spaces or delivering event planning services. This could cover anything from weddings to galas, conferences or trade shows and is a particularly varied role in hospitality marketing.

Product marketer:

focusing solely on a product or range of products a company offers. In the case of most hospitality companies, this will be promoting hotel rooms or stays at a resort as well as related services, such as restaurants or catering, spas and merchandise. The product marketer must ensure marketing is geared towards the right target customer demographic.

Luxury marketing: focuses on luxury hospitality and advertising to customers with high expectations when it comes to quality. It means working closely with luxury management

 staff to ensure the appropriate avenues are used to connect with the right consumers.
Marketing degree beyond business
Not only can marketing degrees give you plenty of options to engage with high-income hospitality occupations, they can also set you up for success in other areas.
For example, you could look at starting your own marketing consultancy firm and be your own boss, which can be an exciting and rewarding path to take with a lot of potential for personal growth and success. You could also use the transferable skills you learn while studying marketing to branch out into other industries, such as non-profit organizations, government agencies or healthcare. You could even open your own hospitality venue and use your marketing skills to attract more customers.
The role of a master's degree in advancing a marketing career
Whether your undergraduate education consisted of a hotel management degree or a marketing degree, there is a lot to be said for working towards a master's degree in hospitality marketing. This type of qualification will help you broaden your industry knowledge of the hospitality sector and help you learn about more hospitality-specific marketing techniques and strategies.
If you are certain you want to advance in the hospitality field, this can be an ideal degree to help you specialize. If you are unsure what career you want after you graduate, you can use the transferable skills from the course to help you enter a wide range of other marketing-related roles.
Studying for a master's degree also gives you the chance to network with other people in the industry, including people in hospitality executive roles, mentors, tutors and other students. All of this can be vital when you are trying to build your career, discover new opportunities and move into high-paying hospitality positions with excellent benefits.
How to pick the right master's degree for you
Picking the right degree can be a challenge. You should consider the reputation of the school as well as its pass rate, accreditations, and awards. Choosing a respected hospitality school can help make your resumé look more impressive when you are job hunting.

You should also think about whether the program includes a professional internship. This will allow you to get hands-on, real-world experience in the type of roles you'll be seeking, which will also help you stand out from other applicants.
Marketing degrees that master the message
Combining access to industry experts and mentors with intensive study and challenging internships, our program gives you tools to make your mark in the fast-paced world of contemporary hospitality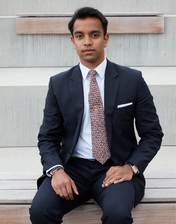 Essential skills for a successful marketing career
As well as the right degree and experience, you'll need the right skills to work with top hotel brands and carve out highly profitable careers in the tourism sector. These capabilities include:
Strong communication skills, both written and verbal

Analytical and data interpretation

Strategic thinking

Creativity and innovation

Digital marketing expertise

Team leadership

Teamwork

Problem solving

Dedication

Multitasking.
All of these are transferable skills, so you can use them in just about every career you'll ever want to pursue.
Conclusion
A marketing degree opens many doors and gives you plenty of career options. Studying either marketing or a hospitality degree will mean you can work in hotel management or resort management, helping a company grow and refine its strategies for attracting customers.
Marketing is a trend-focused field and there is also a range of digital specializations, such as social media and SEO, which you can learn more about with a master's degree. Marketing can play a key role in business success and getting a respected master's degree can help you compete for some of the top-paying jobs in the hospitality sector. It's also an excellent base from which to start your own business or consultancy.
Photo Credits
Main Image: wera Rodsawang/Moment via Getty Images