Are you creative, with a passion for people, words, and sharing stories? Then a career in communications could be for you. It's a varied and challenging profession, but a rewarding one with a lot to offer.
A communications manager is a critical role and plays an important role in promoting an organization, its people, products, and services – both internally and externally — through expertly-designed and executed communications strategies.

As well as being first-rate communicators, communications managers also need to be incredibly organized, digitally savvy, and great with people.
Think you might have what it takes? Let's take a closer look at what's involved in communications management, how to become a communications manager, and how studying for a hospitality degree can help you get there.
What is a communications manager?
The key role of a communications manager is to promote a company's products, services, mission, and brand. They work closely with senior management teams to craft a company's image and determine the best methods and channels for communications.
Communications managers are usually responsible for creating various marketing and advertising materials, such as web pages, blogs, press releases, newsletters, brochures, newspaper adverts, brochures, and promotional items.

They might also be expected to represent their organization at various conferences and events and may be required to present, hand out fliers or host a stall.
A communications manager's workload can be hugely varied and diverse. Here are just some of the different responsibilities a communications manager might take on.
Digital marketing
In the modern age, digital marketing is critically important for businesses that want to stay current and build brand awareness. A communications manager is responsible for designing and using digital marketing materials.

This might involve sharing posts, stories, reels, and videos on social media accounts like TikTok, Twitter, Facebook, and Instagram. It can also involve emailing current or potential customers or clients, providing web content, and monitoring digital ad campaigns.
A huge part of digital marketing is also search engine optimization (SEO) and communications managers tend to be responsible for ensuring web content, blogs and articles embed appropriate Google-friendly keywords.
Public relations
As a communications manager, you may also be tasked with public relations duties, such as flagging campaigns to the media to help promote your company and its products. You'll typically write press releases, and design and draft blogs, social media posts, brochures, and newsletters related to public relations activities.
Advertising
Advertising plays a pivotal role in communications and in raising the profile of a business brand. Communications managers can be involved in producing various advertising materials, like billboards, promotional banners, storefront posters, and other items that carry company logos like pens, soft toys, badges, or stickers.
Team collaboration
Strong communication skills and an ability to collaborate are hugely important in the communications industry. As a communications manager, you'll often have to work alongside other professionals, departments, senior management, and members of the media and press. Team collaboration is vital for gaining insights, understanding products, and creating new ideas to help better communicate what your company is about.
Marketing launches
When a company launches a new product line or service it will often curate a product launch to create awareness and a buzz around the new offering. Communications managers are normally closely involved in marketing launches, which might involve crafting marketing campaigns, pushing out ads to promote new services, or hosting events to showcase new products. Being able to use project management to organize all of this is essential.
Customer service
Customer service can make or break a brand. All companies face issues and hiccups along the way, but it's how a company communicates with customers and handles issues that determines whether it's viewed positively or not. For example, if a customer receives the wrong shoes the day before their wedding? Disaster.

If the shoe company personally couriers the correct shoes to arrive first thing in the morning? Heroic. Businesses that do customer service right can turn mistakes into good news stories.
As a communications manager, you'll normally be involved in answering customer queries and resolving issues or complaints. This might mean responding to negative reviews online, social media posts, or email queries. It can also involve speaking with unhappy customers and offering discounts or 'freebies' to help improve customer satisfaction.
Communications manager skills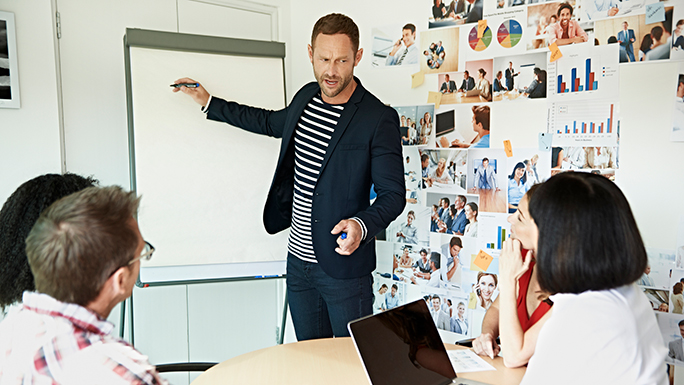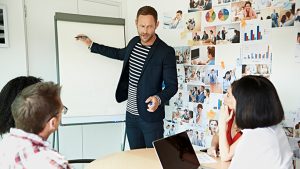 To be an effective communications manager you'll have to be able to juggle lots of different projects and work alongside and collaborate well with a diverse range of people. This means possessing a broad and diverse skillset. Seven key communication manager skills include:
1. Communication skills
It comes as no surprise that communications managers need to have top-class communication skills. This means being able to write and orally communicate well in presentations, emails, marketing campaigns, customer interactions, and in discussions with prospective clients.
You'll also need to be able to communicate clearly with organizational leaders to articulate ideas and agree on communications strategies. As a communications manager, you'll also likely be responsible for managing a team, so you'll need to have excellent people skills and be able to delegate tasks effectively, and make sure everyone understands their roles.
2. Organizational skills
In the communications sector, you'll often have to work across a variety of different projects at the same time, so you'll have to be able to schedule and organize your time efficiently to stay on top of everything. Keeping strategic communication plans, trackers, and master documents up to date is an important element of keeping you and your team on track.
3. Web design
Communications professionals are often tasked with managing company websites, so it helps to have good web design skills. Being able to work with content management systems, and basic design tools and knowing how to optimize web content for SEO are all advantageous in communications roles.
If you have additional visual or graphic design skills these can also be a fantastic asset. They can help you to channel your ideas and more effectively communicate your message when designing flyers, newsletters, and campaign materials.
4. Creativity
To stand out from the crowd you'll need to come up with new and exciting ways to grab attention and promote your company's products, mission, and brand. The best communications managers are highly inventive and creative, consistently coming up with new and fresh ideas on how to engage with their audience.
5. Self-motivation
In the fast-paced world of communications, it's always important to stay one step ahead. Communications managers should be self-motivated and on top of current news, events, and social media trends to look for new opportunities and avenues to communicate the company's message and create a positive image.
6. Community engagement skills
As a communications manager, you'll likely be involved in communicating with customers and the general public via social media so you need to have good interpersonal skills. Having good community engagement skills is a must to make sure you stay at the forefront of your customer's minds and entice new customers to interact with your brand. You'll have to be skilled in fostering meaningful digital relationships and building an online community of loyal customers who engage and interact with you.
7. Analytical skills
How do you know if your effective communication strategies are successful? With lots of data and monitoring. To be effective in your role, you'll need to be able to collect meaningful data and analyze how successful your communications and marketing campaigns have been. This might involve using web or social media analytics tools and being able to understand and summarize results. Using the results you'll then have to tweak and adjust your communications strategies to optimize reach, engagement, and conversions.
What qualifications do you need to be a communications manager?
If you're wondering how to become a communications manager, you might be thinking that a communications-specific qualification is the best way to go. But be wary of narrowing your options too soon. Many organizations value communications professionals with a broader skillset that includes business administration, marketing, and communications.
A hospitality degree, like our Bachelor's in Hospitality Management, is a great route into communications management. You'll gain all the specialist knowledge and expertise involved in communications and marketing, whilst also retaining the flexibility to pursue many other business-related and hospitality careers.
Through theoretical study and real-world hospitality internships, you'll gain all the knowledge and practical skills needed to be a successful communication and business professional in diverse, global work environments.

You'll learn essential skills in leadership, strategy, marketing, finance, and people management and develop your career opportunities. So, whether you choose to specialize in communications or use your communications skills to take your role in hospitality management or hotel management to the next level, you'll have endless career options with a business degree.
Kickstart your communications career
With a degree from Les Roches, you'll gain all the academic and practical skills needed to be a world-class communications professional