Interested in working for Four Seasons, Louis Vuitton, or Bollinger? As a luxury marketing manager, you could find yourself working with world-renowned, big-name brands.

Luxury marketers work with selling or promoting high-end goods or services that are generally not considered essential to everyday life but offer pleasure and enjoyment to those who buy them.
It might sound glamorous, but it also takes a lot of time, commitment, and a high level of skill to be a marketer for a luxury brand. Keen to understand "what is luxury marketing" and if it might be the right fit for you? Let's take a look at what's involved in marketing luxury brands and how studying a Master's in Luxury Management can help take your marketing career to the next level.
Business of luxury
Luxury is a term used to describe companies that provide high-end goods, products, or services. The luxury industry consists of brands that are typically considered to be high-quality, rare, aesthetically pleasing, and expensive.

It's a big business and luxury brands come in all shapes and sizes, from fashion labels to motor cars and hotel resorts to whisky brands, all appealing to a high-end audience.
What is the concept of luxury?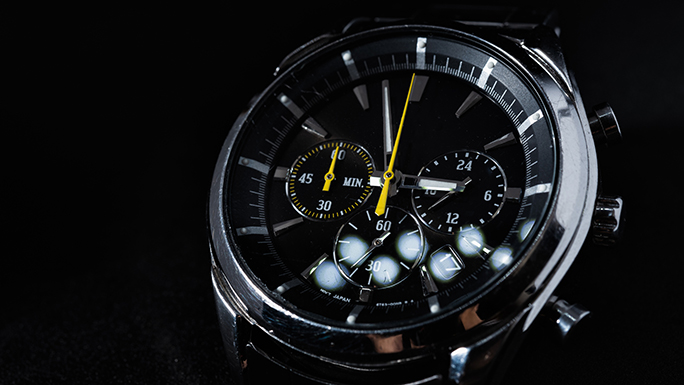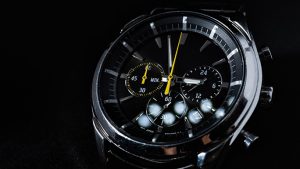 The idea or concept of luxury can be traced back to ancient times when objects such as precious jewels were used to distinguish individuals as belonging to the higher classes or elites. These items, typically made from expensive materials or expertly crafted, were objects of enjoyment and not for every day or, in other words, items of luxury.
The concept of luxury has carried on through the ages and luxury products or services are characterized as being high quality, exclusive (not everyone can own them), and expensive.
The evolution of luxury marketing
While the concept of luxury as representing the highest quality products, goods or experiences still remains, and for some will always hold true, the consumer landscape has evolved and with it, we're seeing an evolving definition of luxury. 
Where luxury has historically meant securing the most coveted, expensive products or experiences, it's now become more about the experience economy and a desired way of life. Consumers' preferences and values are changing as a result of globalization and advances in technology.

Economic growth has led to more disposable income, meaning luxury has become more accessible. In turn, affluent consumers are now looking for more and different experiences, where luxury is no longer just about obtaining things but about attaining an idealized lifestyle or state of being.
In this modern digital age, where everything is at our fingertips, luxury has also become about convenience, especially for the younger generation. Whatever a brand is selling it has to be easily accessible to be considered of value.
What is luxury product marketing?
Luxury product marketing focuses on selling and promoting top-end products to a luxury customer. Luxury products include cars, high-end food and wine, and personal luxury items like jewelry, clothes, or handbags. Rather than just focusing on those who can readily afford luxury products, luxury marketing also targets people who are willing and keen to save up for luxury goods.
Defining luxury products
The defining feature of a luxury product is that it's not an essential life item, like food, water, or utilities, but an item generally considered desirable and sought after by society.
Luxury products tend to be expensive and rare, or at least not readily available in the day-to-day. Luxury items are usually considered to be somewhat of a status symbol and sign of wealth but ultimately, luxury is about bringing joy or pleasure to consumers. Examples of luxury products might include a Porsche sports car, a Rolex watch, Dom Perignon Champagne, or a Louis Vuitton handbag.
What are examples of luxury services?
Luxury services are generally considered to be exclusive experiences that are indulgent or sumptuous in nature. They tend to be personalized services that provide pleasure, excitement, or comfort but are not standard services necessary for everyday life.
An example of a luxury service could include flying business class, employing a household butler, staying at a luxury resort, traveling by limousine, taking a virtual reality tour or eating at a Michelin-star restaurant.
What are luxury brands?
Luxury brands can be found across the full spectrum of sectors, but are especially present in the hospitality, retail, and automotive industries. Luxury brands are typically characterized as being high-quality and exclusive, with a high price tag to match.
What is an example of a luxury brand?
Examples of luxury brands include household names like fashion label Chanel, Cartier jewelry, Four Seasons hotels, Bentley cars, and Bollinger Champagne. All of these brands are synonymous with high quality, desirability, and exuberance.
What qualifies as a luxury brand?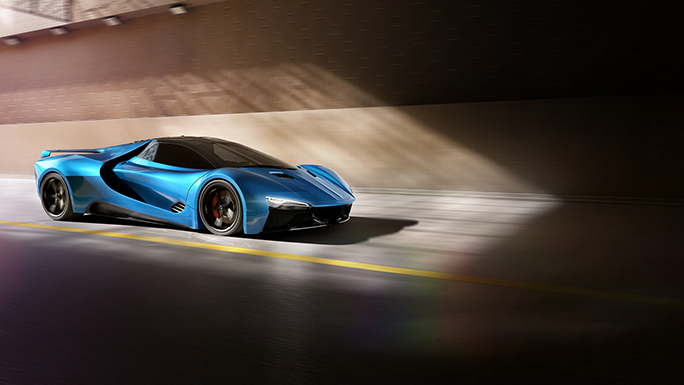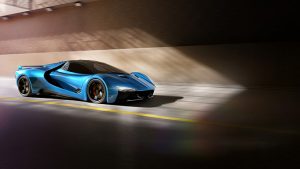 Luxury brands tend to be categorized as such because they offer goods or services that are:
Non-essential

High quality

Rare

Expensive

Prestigious

Of high emotional value to consumers
Luxury marketing mix
Luxury marketing can't be approached in the same way as marketing for everyday consumer goods. The aim of a luxury marketing strategy is to create the highest brand value possible by crafting a dream or lifestyle goal rather than just selling a product.

This means using a marketing mix, involving product, price, place, and promotion, to sell a brand's luxurious characteristics through a luxury brand strategy using a broad approach, including social media platforms.
Product
Luxury products should be of high-spec and top quality. They should be made with the finest quality materials and expert craftsmanship, with an aesthetically pleasing look.
Price
Luxury products are priced high in their product category because of the high-quality materials and craftsmanship required to produce them.
Place
You won't find many luxury products available online or in retail stores. Instead, they have to be pre-ordered, are only available at select high-end stores, or are sold at auction. This creates a sense of scarcity and exclusivity; not everyone can get their hands on the product.
Promotion
Luxury products are typically promoted or marketed in an artistic, ethereal, or dreamlike way, as though not of this world, and are exquisite, unusual objects. There is normally little in the way of a sales pitch and features are shown in a subtle way.
Challenges of luxury marketing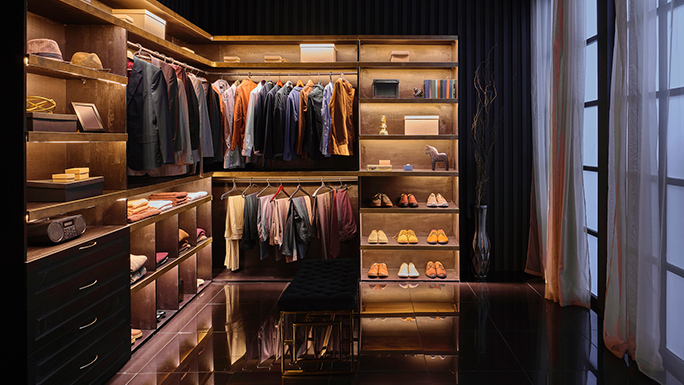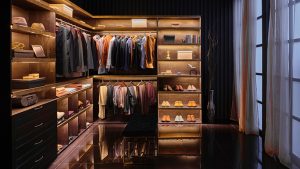 As the consumer landscape changes, this raises interesting challenges for luxury marketers. Nowadays, consumers care more about sustainability and their impact on the planet.

Luxury items are increasingly being seen as wasteful and excessive, meaning brands have to invest in pivoting to meet consumer expectations and improve their corporate social responsibility efforts.
In the modern era, consumers also expect convenience and the ability to buy online. This doesn't quite go hand-in-hand with the idea of scarcity and exclusivity, so luxury brands will have to create a distinct approach to e-commerce, digital marketing, and building an online presence in order to survive and meet demand for luxury goods.
Upskill with a Master's in luxury management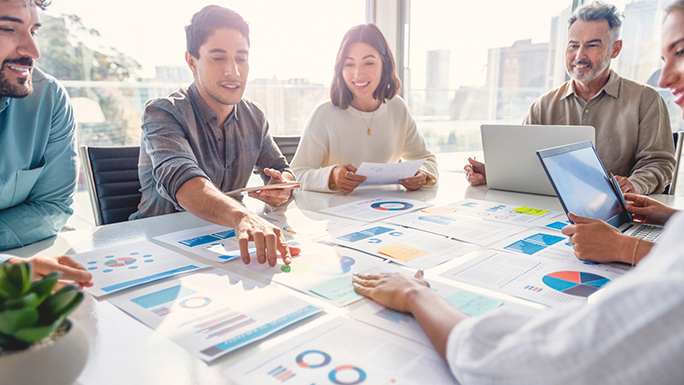 At Les Roches, we combine theoretical study and practical on-the-job training to help you gain all the knowledge and practical skills you need to succeed in any marketing or business role.
With our Master's program, you'll gain specialist knowledge in luxury marketing skills and techniques – things like leadership, luxury marketing strategies, and trend and data analysis.

This can help you access career opportunities in areas like hospitality marketing management for leading luxury brands.
A hospitality degree also provides greater flexibility and opens doors to other business and hospitality careers across many hospitality management and hotel management roles.

You'll gain real-world experience through international hospitality internships, where you'll build essential skills, like people management, finance, and business strategy needed in any marketing, hospitality, or business role.
Become a luxury marketing expert
With a Les Roches master's you'll gain all the skills and know-how needed to thrive in any luxury business