Are you interested in a career in the travel and tourism industry? Do you enjoy interacting with and supporting people? If so, working in hotel management may be just the career for you. 
Whether you're preparing to graduate high school or have already graduated, there are clear paths into hotel management.

In this guide, we delve into the different types of hotel management jobs, the skills and qualifications required and the ways you can secure a role in the hospitality industry.
Overview of hotel management
Whether a guest is visiting an exclusive resort in the Maldives or a boutique hotel in the United Kingdom, hotel management plays a vital role in providing their hospitality. 
Because they include the running and management of all aspects of a hotel, jobs in hotel management are extremely diverse.

One day you could be responsible for guest services, while on another, you could be overseeing staff training and managing bookings.
If you aspire to corporate hotel jobs, qualifications such as undergraduate and postgraduate degrees are desirable, as is hands-on experience in the industry.

You'll also need to demonstrate a range of skills that can be learned through practical experience, such as effective communication and leadership.
What are the different types of hotel management jobs?
When it comes to hotel management jobs, there are many roles you can consider. The type of job you apply for will depend on your interests, aspirations and skills.
Below, we share some of the most common jobs in hotel management.
General manager hotel

: liaising with other staff members and overseeing a hotel's general day-to-day activities are just some of the tasks you'll complete as a general hotel manager

Boutique hotel manager: like a general hotel manager, boutique hotel managers oversee the day-to-day operations of smaller-scale hotels

Director of business operations:

if ensuring hotel operations run smoothly and supporting a business in achieving organizational goals appeal to you, a job as a director of business operations may be for you

Front office manager: front office managers or those working in front desk management welcome guests and manage employees such as hotel receptionists

Hotel operations manager: responsible for a wide range of activities, such as managing staff, ensuring all areas of the hotel are presentable and in working order and developing plans that contribute to the hotel's overall success

Hotel administration manager: includes entering data into online booking systems and ensuring bookings are made correctly for rooms, activities and events.

Food and beverage manager

: working within food and beverage management can include overseeing a team of chefs, stock inventory and employee scheduling

Restaurant manager:

supervising operations in the kitchen and ensuring the restaurant complies with health, safety and quality assurance 

Sales and marketing director: this role includes managing a team of sales representatives and marketing professionals who collaborate to promote a hotel while acquiring and retaining customers

Event planning manager: highly creative individuals who plan events, including conferences, weddings and special occasions 

Staff training and development manager: responsible for providing training and development opportunities to hotel employees 

Guest relations manager

: includes greeting guests, complaint handling and customer satisfaction

Housekeeping operations manager: involves identifying any maintenance issues at the hotel and maintaining the overall appearance of the resort

Spa manager: as many top hotel brands

 boast luxurious spa facilities, they need spa managers who administer bookings and the running of the spa 

Concierge manager: similar to guest relations managers, concierge managers serve customers and can be the first port of call for prospective guests

Maintenance manager: like housekeeping operations managers, maintenance managers are responsible for the overall upkeep of the hotel and facilities 

Purchasing manager: working in procurement, purchasing managers liaise with all teams at the hotel when placing orders for equipment, stock, food and beverages

Human resources manager

: responsible for managing employees, ensuring  their satisfaction and overseeing staff recruitment and retention
The skills and qualifications needed for hotel management jobs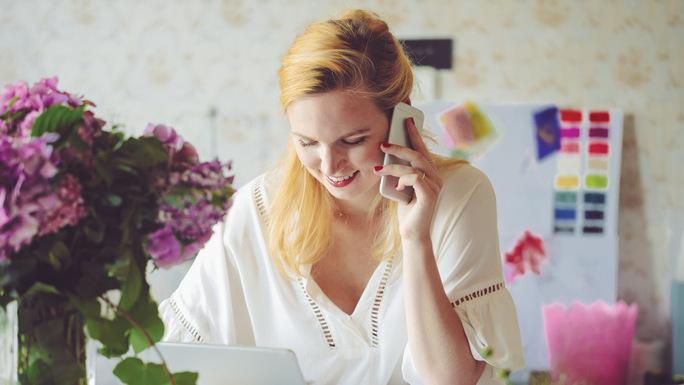 With such a wide range of hotel management jobs available, the skills and qualifications needed for a successful career vary.

Among the most important qualities are communication skills. Working in hotel management means being able to communicate with internal teams, external providers, suppliers and customers.
As well as communication skills, hotel managers need a range of other competencies, including:
Leadership and management techniques: whether you're working for a top hotel brand or a boutique hotel, any hotel management job will require you to lead and manage a team of people effectively

Customer service skills: providing exceptional customer service is another vital skill anyone working in hospitality or resort management

 must possess. These skills include communication, active listening, empathy and problem-solving, all of which can enhance a customer's experience at the hotel

Financial management skills: from overseeing budgets to analyzing revenue and reviewing investments, budgeting and financial management skills are crucial in revenue management 

Problem-solving skills: it's common to face challenges in the workplace and there will be times when your team approaches you with a problem they are unable to navigate alone. You'll need to be confident in providing solutions, whether to support a guest or an employee

Decision-making skills: whether working in food and beverage or guest relations, you'll need to be able to make informed decisions
When it comes to the qualifications needed for hotel management jobs, most hotel managers will have a hotel management degree as well as a high school education.
Educational and professional requirements
Although it's possible to secure a role in the hospitality industry without a specific degree, a degree to be a hotel manager covers topics that'll equip you with some of the top skills needed to work in management. 
Other degrees, including hospitality degrees and professional development programs, such as our diploma in international hospitality management, are also ideal if you're interested in hospitality careers.
Launch your career in hotel management
Immerse yourself in the fundamentals of hospitality with industry experts and get priceless hands-on experience with our BBA in Global Hospitality Management.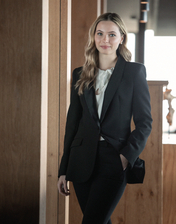 Learn what it takes to be a world-class hotel manager.
Master hotel operations, finance and how to lead and inspire teams with our fast-track practical international hotel management degree.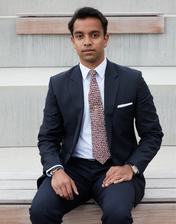 In addition to educational requirements, you'll need to demonstrate previous experience working in hotels and customer-facing roles to land exciting hotel management jobs.

For example, if you crave a career as a human resources manager, demonstrating experience as a human resources assistant could support your application.

Aspire to manage a team of passionate chefs? Practical experience working in restaurants can give you on-the-job training.
Completing hospitality internships, understanding hotel trends 2023 and knowing how to answer the question what does a hotel management company do? can be beneficial.
The salary and benefits of hotel management jobs
Salaries of hotel management jobs differ from role to role. As a general hotel manager, you could earn more than £65,000 per year if based in London, for example. Working as a human resources manager could see you earn £55,000 a year, according to Glassdoor.
Like salaries, the benefits associated with hotel management jobs also vary based on your location and occupation. But most organizations offer benefits such as health insurance, life insurance, pension schemes, professional development opportunities and discounts.
How to get a hotel management job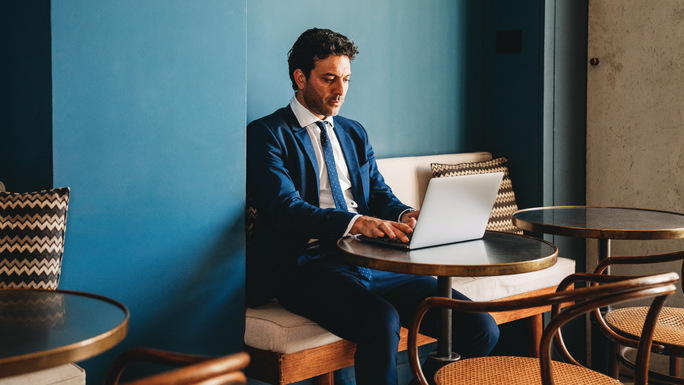 If corporate hotel jobs appeal to you, gaining a relevant degree at Les Roches is an ideal first step. While studying, you'll have opportunities to learn from experts and complete work experience and internships that'll equip you with the skills needed in the industry. 
Once you've completed your degree, you can continue your education with a postgraduate qualification or apply for internships.

These will boost your chances of securing a hotel management job, as you'll be able to demonstrate you have industry knowledge, can use software such as property management systems (PMS) and have hands-on experience of working as part of a team.
You can also start your career by studying for an undergraduate degree or working in a junior role, such as human resources assistant, to develop your skills and knowledge. From here, you'll be able to work your way up the career ladder.
Conclusion 
Whether you want to work directly with hotel guests or aspire to be behind the scenes to support the operation of a hotel, the hospitality industry provides a wealth of opportunities for anyone looking for jobs in hotel management.
Regardless of your chosen career path, you'll have the opportunity to support individuals, teams and an organization you're passionate about. Ready to take the first step in your future? Apply for one of our degrees or programs today.
Photo credits
Main image: JP Delmotte/500px via Getty Images