Managing a successful restaurant is a challenging role. It takes dedication, hard work, and an understanding of the many elements required for running a business. In this article, we will explore how to be a restaurant manager, including some key responsibilities and skills, and we'll also provide some guidance on how to become the general manager of a restaurant.
What is a restaurant manager?
Being a restaurant manager means taking responsibility for the day-to-day operations of a restaurant. This includes overseeing staff, inventory management, creating menus and pricing dishes, ensuring customer satisfaction, and adhering to sanitation and safety regulations. Restaurant managers must be knowledgeable about every aspect of their business, from front-of-house restaurant operations to food preparation and presentation.
Key responsibilities of a restaurant manager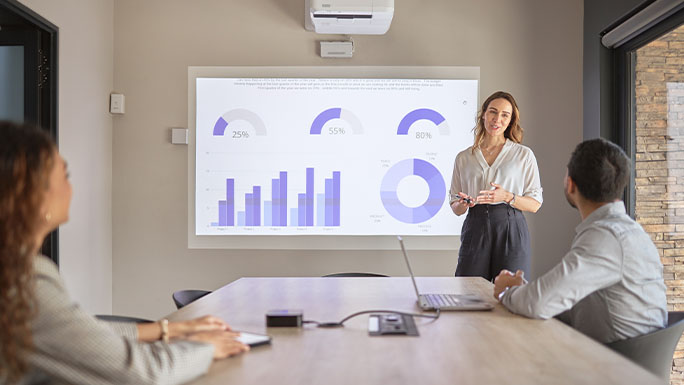 There are many key responsibilities when you are a restaurant manager. They include:
Hiring and training employees
The first step in being a restaurant manager is hiring the right staff. Managers should look for team members who have a customer-focused attitude and an appreciation for quality food. It's also up to the manager to ensure employees receive proper training and that their performance meets expectations.
Scheduling and managing staff
Managers are also responsible for creating and maintaining employee schedules. Effective restaurant staff management ensures that there are always enough staff members on duty to meet customer demand, while also making sure that labor costs stay within budget. Additionally, managers must monitor employee performance and take action if necessary.
Overseeing food and beverage preparation
A restaurant manager is also a kitchen manager. From making certain that recipes are followed correctly to ensuring that food is properly stored and presented, managers must keep an eye on every detail of the kitchen. Menu planning and development are also often up to the manager and head chef.
Managing the restaurant's budget and finances
In addition to the day-to-day operations, managers must also manage the restaurant's budget and finances. This includes tracking costs such as food and beverage purchases, labor expenses, rent, utilities, and other overhead costs. Managers should also be aware of any additional taxes or fees that may affect the bottom line.
Maintaining a safe and clean environment for customers and employees
Safety and cleanliness should always be a priority in kitchen management. This means ensuring that the dining area, kitchen, and restroom are kept clean and free of potential hazards. Managers should also make sure that employees are following food safety practices and that any necessary certifications are up to date.
Ensuring excellent customer service
The hospitality industry relies heavily on excellence in customer service. Managers should strive to create an environment where customers feel welcomed and special. This could involve training employees on how to interact with customers to enhance their dining experience, addressing customer concerns quickly and efficiently, and providing incentives to ensure repeat business.
Handling customer complaints and feedback
No matter how well-managed a restaurant is, customer complaints may be inevitable. Managers should be prepared to handle these issues efficiently and professionally. This could include working with customers to resolve any problems or offering them discounts or other incentives to ensure their satisfaction.
Restaurant manager skills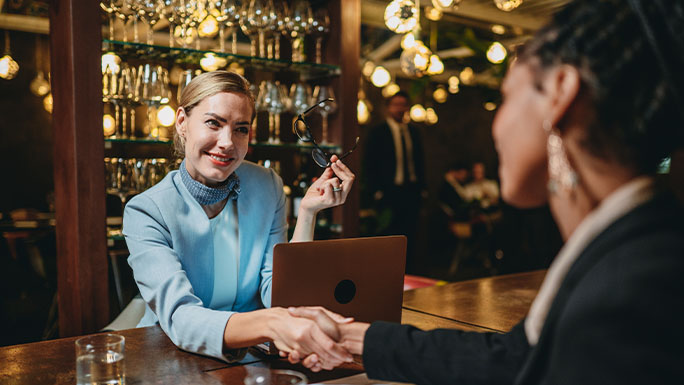 As we've seen, restaurant managers have a lot of responsibilities. To be successful, they must possess certain skills and qualities, such as these:
Strong leadership and management skills
Restaurant managers must be able to lead and inspire staff, delegate effectively, and manage any conflicts that may arise. Leading by example is also important to ensure employees remain motivated and on track.
Excellent communication skills
The ability to communicate clearly with both customers and staff is essential for the smooth running of operations. From being able to give directions and instructions in a clear manner to having the ability to listen actively and respond appropriately, effective communication skills in hospitality are a must.
Ability to multitask and prioritize
Restaurant managers must be able to handle a variety of tasks at once, while still ensuring that each job is done properly. This requires organizational skills such as planning, prioritizing, and delegating effectively.
Attention to detail
Restaurant managers must pay close attention to detail in order to ensure quality food and service. They must also be able to spot any potential problems early on and take the necessary steps to address them.
Ability to work under pressure
Managing a restaurant can be stressful, with long hours and tight deadlines. Restaurant managers must be able to handle any difficulties calmly and efficiently while remaining focused on the job.
Knowledge of food and beverage preparation and service
A thorough understanding of food and beverage preparation and service helps with quality control and customer satisfaction. Additionally, restaurant managers should be familiar with any necessary health codes or regulations that need to be followed.
Financial and budgeting skills
A restaurant manager is often responsible for handling the restaurant's finances, so good budgeting and financial management skills are essential. This includes understanding how to manage costs, maximize profits and develop strategies for growth.
Conflict resolution and problem-solving skills
Conflicts between staff and customers can arise, and being a restaurant manager means handling these issues effectively. A strong customer service skill set and problem-solving abilities will help ensure that any issues are dealt with in a timely and professional manner.
What education does a restaurant manager need?
Most restaurant managers get their start in the hospitality industry by completing a bachelor's or postgraduate degree in either hospitality or food service management. Hospitality degrees provide them with the knowledge and skills they'll need to be successful, such as accounting and financial principles, knowledge on how to start a restaurant business plan, customer service strategies, brand marketing techniques, and more.
Building a strong network in the hospitality industry
Hospitality management is a rapidly growing field, and strong relationships within the industry can be extremely beneficial for aspiring restaurant managers. At Les Roches, our students have access to an extensive alumni network of over 13,000 professionals working in the hospitality industry across more than 100 countries. This provides students with career resources and networking opportunities that can help them get ahead in their careers.
Gaining practical experience in the restaurant business
Practical experience cannot be underestimated in this field. Many restaurant owners and managers look for candidates who have restaurant industry experience, as this shows that they're knowledgeable and understand how a restaurant operates.
This is why Les Roches programs focus on giving students the opportunity to gain practical experience through internships and work placements. These programs provide our students with a hands-on approach to learning and allow them to develop their skills in a real-world setting. Our graduates have gone on to take up positions such as restaurant managers, and food and beverage managers in some of the world's leading hospitality organizations.
Restaurant manager salary expectations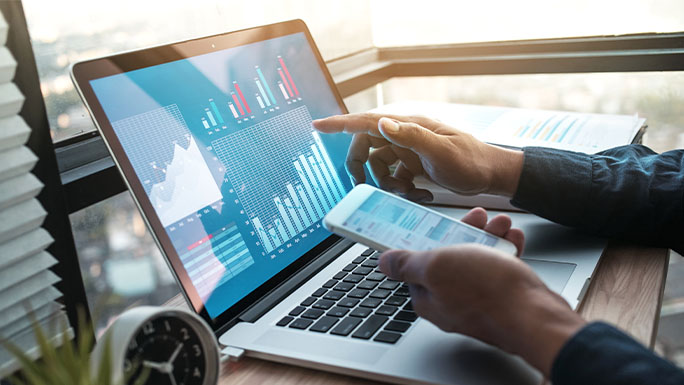 According to Glassdoor, the average salary for a restaurant manager in the UK is around £30,829 per year. The exact salary will depend on factors such as experience and qualifications, but it's possible to earn much more per year with the right combination of education and experience.
Ready to become a restaurant manager?
Are you ready to start your career as a restaurant manager? Les Roches offers a Bachelor's degree in Global Hospitality Management which can provide you with the skills and knowledge needed to take on a manager position in the hospitality industry. Our program focuses on developing leadership, business, communication, and problem-solving abilities that will help students become successful professionals in leadership positions in the industry.
Unlock your potential and become a restaurant manager
Ready to launch your career in hospitality? During our Bachelor's degree in international hospitality management, you'll have access to the skills and secrets of being a successful manager in the hospitality industry: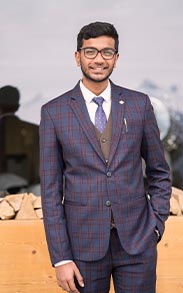 How to become a restaurant manager step-by-step
How to be a restaurant manager: Here are a few steps to work through:
Get formal education in hospitality or food service management

Build relationships and networks within the hospitality industry

Gain practical experience through internships and work placements

Apply for an entry-level position in restaurant management

Take on additional responsibilities in your existing position

Continue to develop your understanding of food and beverage management

Pursue higher-level management positions as they become available

Take on further education or certifications to increase your earning potential
Don't forget to stay informed on new industry trends and technology within the hospitality industry. This will help make you more attractive to potential employers.
FAQ
How many years does it take to become a restaurant manager?
It depends on the individual, as well as their qualifications and experience. However, it typically takes 4-6 years to gain the necessary skills and knowledge required to become a successful restaurant manager.
What is the difference between a restaurant manager and a general manager?
A restaurant manager usually oversees the day-to-day operations of a single restaurant. A general manager, on the other hand, may be responsible for several restaurants, whole hotel management, or even an entire hospitality organization.
What are some tips for success as a restaurant manager in a high-end restaurant?
Here are a few tips for success as a high-end restaurant manager:
Understand the menu and pricing structure

Create an inviting atmosphere for guests

Train staff in customer service excellence

Focus on consistency and quality control

Cultivate strong relationships with vendors and suppliers

Develop clear policies and procedures

Maintain high standards of cleanliness and safety

Implement innovative marketing and advertising strategies
Photo Credits
Main Image: Portra/E+ via Getty Images