Whether you are a school leaver or looking to change your career, studying a hospitality degree could lead to plenty of options for careers in hospitality management. Guest relations management can be a varied role that suits a lot of different people. Here at Les Roches, we offer plenty of options and some of the best hospitality degrees to help you figure out your career going forward.
What is a guest relations manager?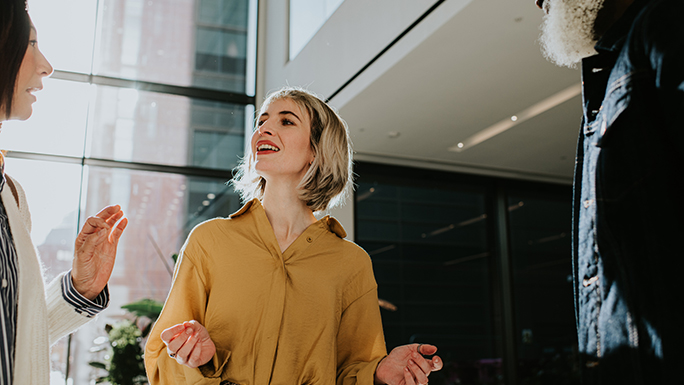 A guest relations manager is sometimes also called a guest relations coordinator or a guest relations specialist. Their job roles can include a lot of duties and responsibilities, but in the broader sense, the role is about managing the guest experience in a hotel, restaurant, spa, or any other hospitality setting.
What is the role of guest relations?
The guest relations role is what a lot of people think of when they think of hospitality. What is hospitality? It encompasses everything that makes sure guests feel welcome, such as:
Greeting customers to ensure a good first impression and highlighting themselves as a good port of call if a client needs any help

Informing guests about hotel facilities such as restaurants, bars, laundry services, and more

Recommending amenities off-site, including tourist areas and shopping areas

Making sure that clients can find the right members of staff they need during their stay

Helping guests with any specific needs they have, for example, disabled guests, guests with children, or VIPs
What are the responsibilities of a guest relations manager?
Looking a bit beyond the most obvious duties of a guest relations manager, there are also a lot of responsibilities that go with the role, including:
Handling complaints and trying to resolve concerns that guests raise with them

Making sure rooms are prepared on time for guest check-in

Co-ordinating check-ins and check-outs to make sure that no customers are kept waiting too long and that there is never too much of a queue at the front desk

Handling luggage storage at the front desk and ensuring all guest belongings are safe

Overseeing other front desk employees, as well as concierges
How to become a guest relations manager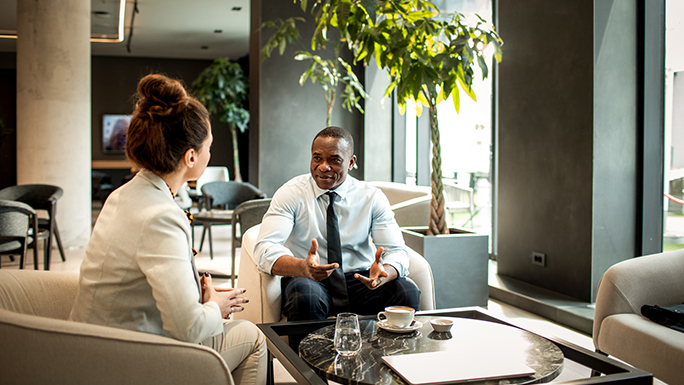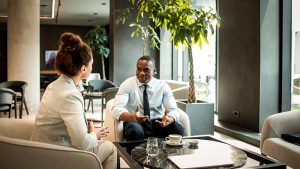 One of the best routes into guest hospitality is to study a practical, hands-on degree, such as our bachelor's degree in hospitality management. If you are looking at changing your career, you could also consider a postgraduate hotel management diploma. Programs like these are designed to give you all the skills needed to start a new career in hospitality, including how to effectively handle guest relations.
Is hotel management a good career?
If you are wondering whether hotel management is a good career for you, the best way to assess it is to consider what kind of working environment you want. Some of the highlights of working in guest relations management are:
Working with people:

Working in guest relations management in particular is very much a client-facing role and is a great fit for someone who wants to help customers on a day-to-day basis

Varied opportunities:

As well as working in a hotel, guest relations managers are needed in other accommodation services, including resorts, cruise ships, holiday parks, and motels, giving you a varied range of working environments.

Opportunities to work all over the world:

The hospitality industry spreads across the whole world, giving a chance to work in any country. A lot of people enter a

hotel management career

in order to work in exotic places.
Great skills to start a business: There are a lot of skills and experience you can get from working in hotel management that can be used to open and manage a hotel, B&B, or hospitality venue of your own.
Become a global hospitality management expert
Get started in hospitality management with an internationally accredited business degree from Les Roches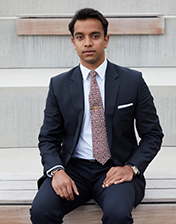 Guest relations manager skills
If you are looking at a career in guest relations, there are several important skills to learn, such as:
Communication

: Guest relations managers need to communicate well in written and spoken methods, with clients, co-workers, team members, and communication between guests. This includes having to handle complaints for customers who could be irate or stressed in order to improve customer satisfaction.

Problem-solving

: Thinking on your feet and solving problems as they come up is vital in a role where all clients will have different needs.

Time managemen

t: Guest relations can be fast-paced and there are a lot of different aspects to handle, from VIP guests to bookings and daily management.
Organizational skills: Keeping track of various tasks and other team members means you need to know how to stay highly organized in order to deliver excellent customer service.
Hands-on studies for hotel management skills
Gain valuable hospitality guest relations skills with a fast-track Postgraduate Diploma from Les Roches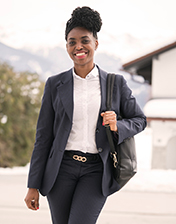 What is the difference between guest relations and guest services?
While there can be some overlap in the two roles, guest services and guest relations have some notable differences in their duties. A guest service manager will typically work more on how to improve a client's stay in a hotel before they arrive. This includes making sure that the right amenities are in place, as well as the right protocols for when hotel guests actually arrive.
They also work with customer feedback afterward to help improve their services in the future. By comparison, guest relations managers will have more hands-on experience with the customers and will deal with them directly during their stay at the hotel. Of course, in some smaller hotels or establishments, these roles might be handled by the same person, so there is a lot of benefit in having a wide range of skills that could be applied to either task set.
What is the key to maintaining good guest relations?
Maintaining good relations with customers is a vital part of this kind of role. This includes:
Keeping promises:

If you agree to do something for a customer, you have to do your best to meet the expectation you have set

Listen:

Whether it's positive feedback or a complaint, customers like to know that someone is listening to them. Making sure that you are listening and acting upon what they tell you

Resolve problems quickly:

If a customer has issues, they will want it to be dealt with as quickly as possible

Be personable:

Being polite, courteous, and friendly will go a long way to help maintain good relationships with clients
Guest relations manager – summary
Guest relations managers are the main points of contact for clients, and they are responsible for making sure that customers have a good experience. Whether you are looking to become a hotel manager or work in guest relations for a larger chain of hospitality sites, you can gain the skills and hands-on experience you need from a bachelor's degree in hospitality management. Guest relations can be a very rewarding career for anyone, from school leavers to people looking for a change of career.