Ekaterina Borisovskaya began studying the Bachelor's in Global Hospitality Management at Les Roches Marbella in autumn 2020. In this student blog, her fourth entry, she recounts her first experience working in a restaurant as part of the practical arts training classes.
For the past four weeks of my first semester in the Bachelor in Global Hospitality Management, I focused on the theoretical part of my studies, including an introduction to Resorts Management. It was an amazing start to my studies at Les Roches. I also had some time to adapt to the new environment, make new friends, and discover new spots around Marbella.
I also finished my first exams in Business Communication and Resorts Management, and after working really hard, I got pretty high results in both. For sure, I can state that if you have a strong desire to study, LRM provides you with all the necessary facilities and opportunities to do so.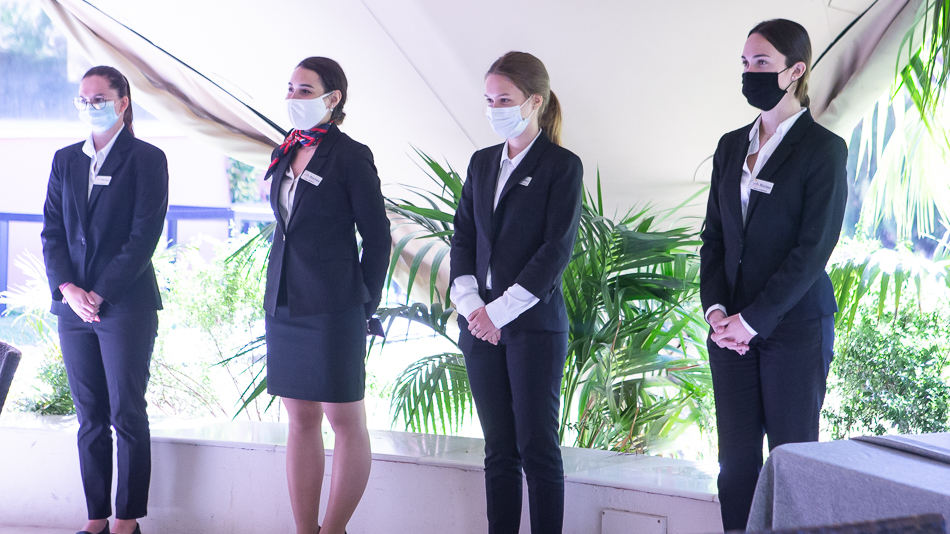 After finishing my first block of studying, I was looking forward to starting practical arts training with the Barista classes in House of Colors Bistro. Compared to the theoretical part, this was completely different and, certainly, in some ways, even more complicated period, not only study, but a real job. I would start with the difference in times, which are called shifts. For example, yesterday, I had to be in the bar at 6:30 am, dressed in the service uniform which includes a white shirt, black pants, a bow tie, an apron, and a pair of black shoes. Meanwhile, during academic classes, I had to wear just a business suit and my classes usually started at 8 am. But the dress code is not the only difference. Even our exams in practical arts were more than just simple tests, but instead we have to perform practical tasks learned in the various Food & Beverage classes. During the whole week we had a mix of study and practical training. I managed to meet all these challenges.
"If you have a strong desire to study, LRM provides you with all the necessary facilities and opportunities to do so."
Based on my first week's experience, I would like to share with you some small tips on being the best at your practicals at the bar.
My first and most important tips are to build a good relationship with your mentor, to be punctual and follow the guidelines. Also, try to absorb as much of the experience as possible, and always be attentive to your mentor's advice.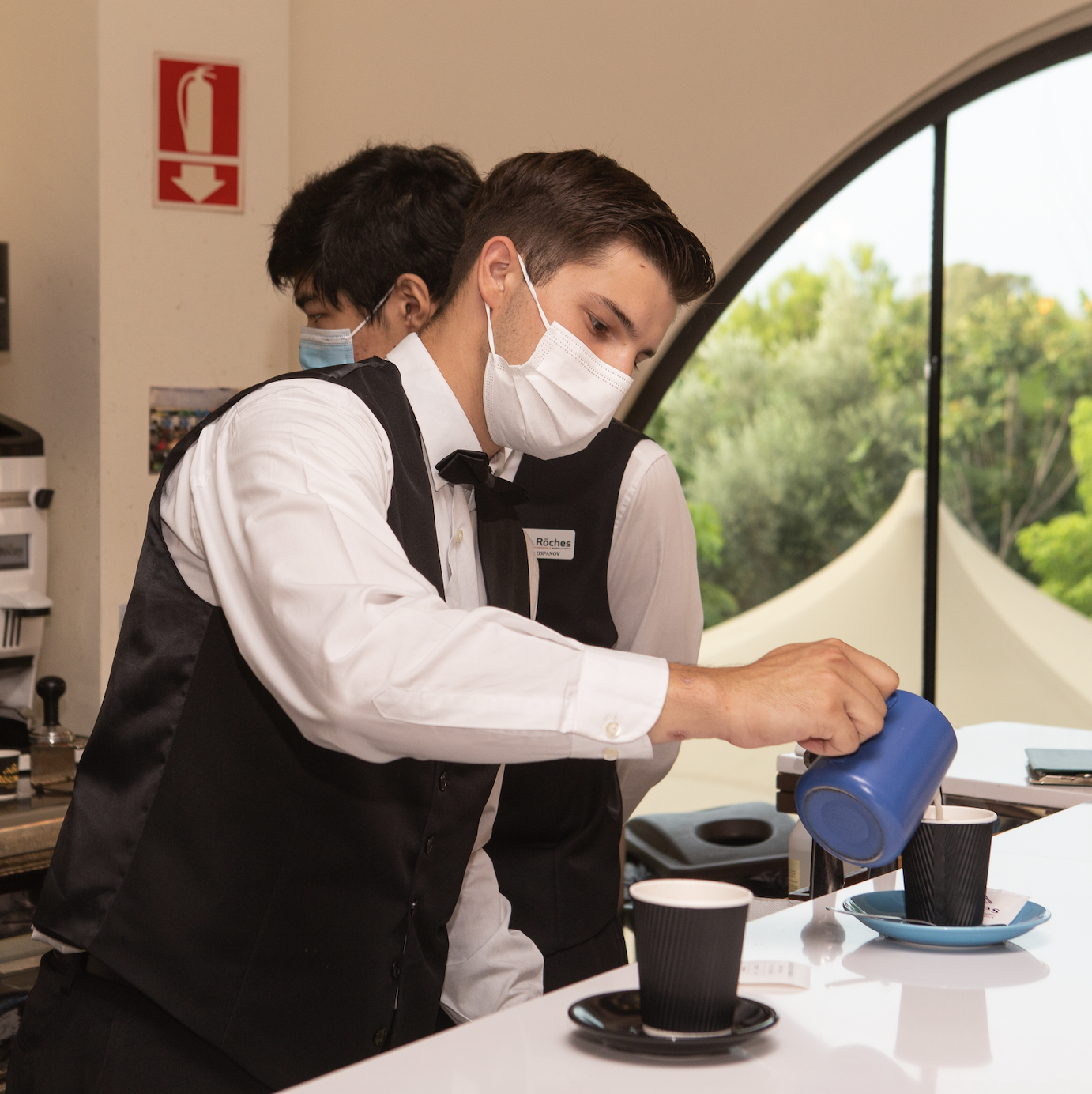 Another tip is to be open-minded, but at the same time be focused on your work. When I first came to the bar, I did not expect the amount of work I would have to do. Day by day I became more responsible and more adaptive to the busy environment of an actual bar. The organization needed came to me really fast. Practical training in the Bistro's bar is actually a real job where we receive a lot of orders from other students and staff, and we had to work rapidly and as a team to serve them quickly.
Teamwork is one of the qualities without which it is hard to "survive" in F&B departments. First of all, at the beginning of the week team members have to meet together to decide who is going to do which job. I considered myself as a leader of the team, so I helped everyone to choose the job role which they liked the most. I was responsible for taking orders, another teammate was preparing coffee, and my friend was whipping milk. Each job was unique and challenging, during the first week I tried my skills in all positions, so I got a good idea of how everything works in a fast-paced coffee bar environment.
My goal through all of this is to learn through hands-on training the different functions of the bar. Despite the practical part, where we had to make orders physically, we also learned the different varieties of coffees, what they are made of, and how to use them properly. Our mentor explained all the details and guided us during the actual practical training. At the end of the week, we were required to make a specific type of coffee with an artistic foamed milk design on the top and we also had to answer a series of barista and coffee-related questions from our mentor.
My final main advice for future students who will undertake practical training weeks during their first semester of the Bachelor in Global Hospitality Management is to get enough sleep, to put aside all things which are not vital, and keep in mind that you will survive these new challenges!
And always remember to be fearless!
To be continued>>>
Check out my previous blogs, here: