This blog entry was written by Bachelor's student Daniel González Hernández, who is also Vice-President of the Student Governance Association at Les Roches Marbella.
The convergence of shared values and the exchange of knowledge between esteemed organizations can spark remarkable transformations. It is with great pleasure that we recount the memorable occasion when Bodegas Menade, a beacon of excellence in the winemaking industry, held a captivating presentation for the students of Les Roches Marbella.
On that auspicious day, students were granted an exclusive opportunity to witness firsthand the remarkable journey of Bodegas Menade, as the Sanz siblings, representatives of the sixth generation of their winemaking family, eloquently shared their family's legacy and their unwavering commitment to sustainability.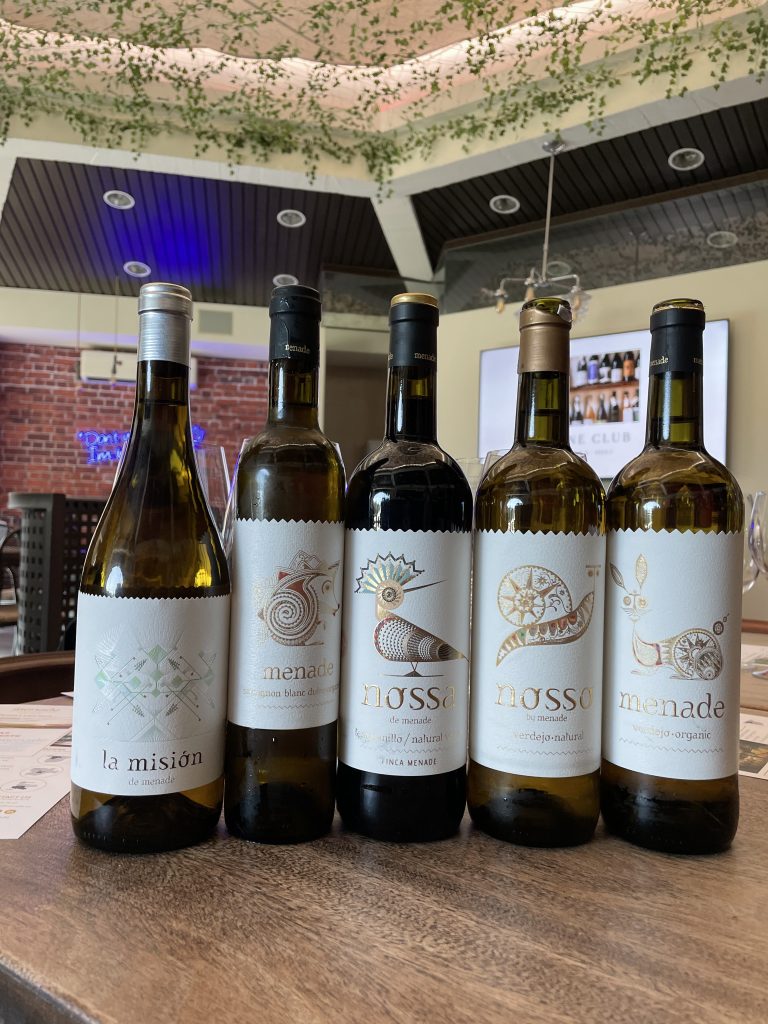 As the presentation unfolded, it became evident that the connection between Bodegas Menade and Les Roches Marbella extended beyond a mere collaboration—it was a meeting of kindred spirits. Both entities cherished the importance of preserving heritage and upholding family traditions, recognizing that these timeless values serve as the bedrock of success.
The deep-rooted commitment to sustainability emerged as another shared value that reverberated throughout the presentation. Bodegas Menade's relentless pursuit of eco-friendly practices, from utilizing recyclable materials and eco-conscious bottles to minimizing waste and reducing greenhouse gas emissions, resonated profoundly with the principles championed at Les Roches Marbella. By embracing sustainable practices, both organizations are not only safeguarding the environment but also instilling in future leaders the importance of responsible and ethical business practices.
The students of Les Roches Marbella were captivated by the passion and dedication demonstrated by the Sanz siblings. Witnessing firsthand the innovative approaches employed by Bodegas Menade, such as their modern production cellar with energy-saving elements, left an indelible impression on aspiring hospitality professionals. The melding of tradition and innovation showcased by Bodegas Menade provided a powerful example of how companies can balance heritage with forward-thinking practices to thrive in the modern world.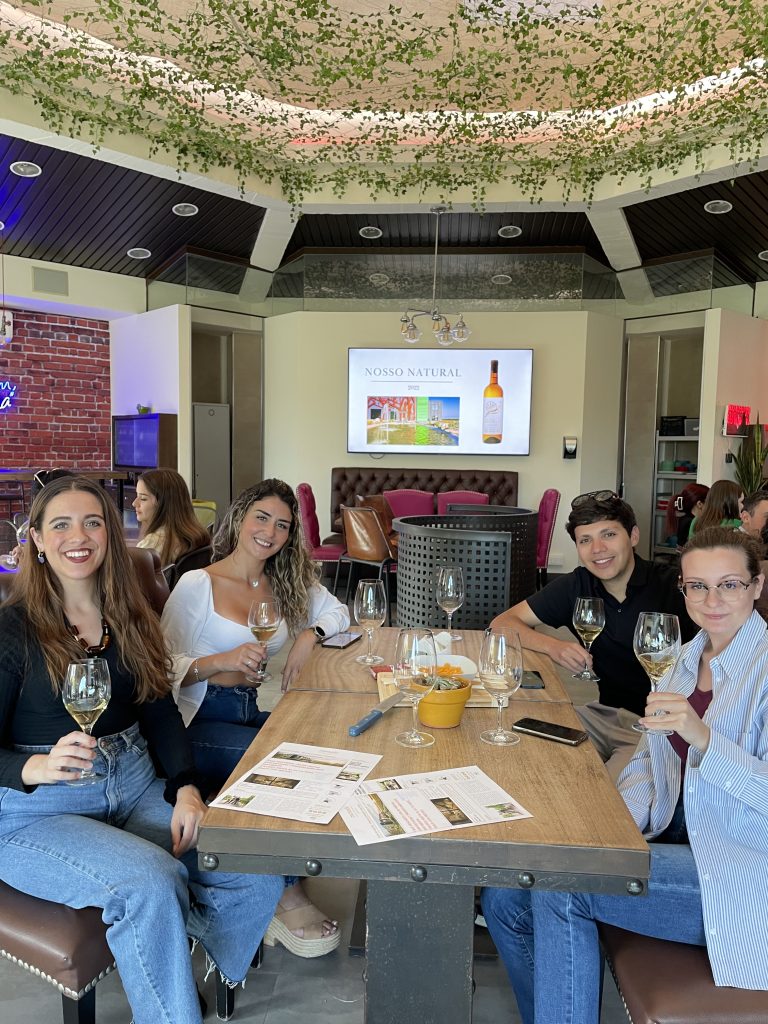 The collaboration between Bodegas Menade and Les Roches Marbella stands as a testament to the transformative power of partnerships rooted in shared values. As the students absorbed the wisdom and experiences imparted by the Sanz family, they gained invaluable insights into the intricate tapestry of the wine industry and the importance of sustainable practices.
And I would like to give a special thank you to Richard Sanz for making this possible.
This momentous occasion marked the beginning of a promising relationship between Bodegas Menade and Les Roches Marbella, a connection built on mutual respect, shared values, and a collective dedication to fostering the growth and development of future leaders in the hospitality industry. It is through such inspiring collaborations that new horizons are unveiled, creating a profound impact on the education and skill development of the next generation of professionals.