Ekaterina Borisovskaya joins the Les Roches Marbella student community this Fall. Having already sampled life as an "overseas student", she offered some tips for new students who are getting ready to study abroad for the first time.
I would like to start by introducing myself. My name is Ekaterina Borisovskaya, I am 18 years old and I am a new student who will be a member of the Les Roches Marbella community from October 2020.
I am speaking from my two-year experience of studying abroad; so be realistic, it will be hard, but possible to adapt into a new environment. And I am here to help you as much as I can to overcome the "threats/fears" that are in your mind.
I am as nervous and at the same time excited as all the new students at any university. It is a huge step to decide what you want in future and, more importantly, which university suits you the best. I have completed all the processes upcoming students do: my CV, personal statement, all the documents for the application… but that's not what this blog is about!
I am going to guide you through all the stages of preparing yourself for one of the greatest steps in your life: getting ready to go to university.
2020 has become a really challenging and unexpected year for everyone, due to the virus, but Les Roches has made an option for everyone to start studying in the new academic year. The school has added an online remote learning for students who cannot leave their countries. It is a great opportunity to start your studying online now and continue it on campus. But even if you are starting your learning online in the first semester, sooner or later you will be heading to campus, so maybe it is better to start preparing in advance. (Xanax)
I am not going to give you all the standard information you have already heard or read a lot of times. I will give you some tips based on my real-life situations.
TIP 1: BE OPEN-MINDED & MAKE FRIENDS ONLINE BEFORE COMING
I started preparing myself from June, when I first entered the WhatsApp group with my future classmates and university mates. It has been so vital for me to get to know my future colleagues. We started having Zoom calls, chatting about everything.
First tip I would give you is to try to make as many new friends as you can before starting university. It is great that Les Roches provides us with an opportunity to get to know everyone. It will be easier in a real life to talk with people. You don't need to go too personal with them, but try to understand who is more suitable for you and who shares interests or hobbies with you.
When you come to university, don't be scared to ask questions and communicate with different people. Always be open-minded, follow professional etiquette (there are over 65 nationalities on our campus), respect every culture and religion. Such qualities as having a multi-cultural background, being friendly and tolerant will be used during your whole life in hospitality and tourism.
TIP 2: ACADEMIC LIFESTYLE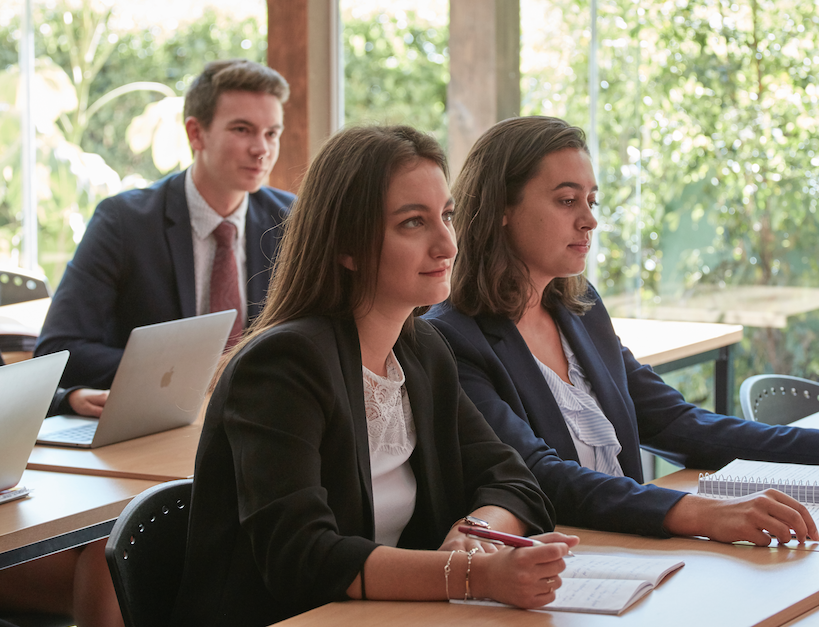 It is vital to keep in mind that our aim of getting into university is to gain as much information and knowledge as we can, to participate in as many activities as possible, and to pursue as many career opportunities as we can.
I mostly recommend you to be proactive in all aspects of your university life: academic, teamworking, outdoors activities, relations with friends and classmates, common life.
Before coming into university, it is quite important to get an idea of what courses you are interested in, which clubs are suitable for you, what you want to do and what you want to be in your internship and in your hospitality future.
TIP 3: FLYING OUT OF YOUR PARENTS' NEST
Leaving home, parents and your friends is one of the most important steps. So, I would advise you to bring a piece of home with you: it could be a toy, pillow, bottle or scarf. You might say, 'I am an adult, I don't need it', but, trust me, you do.
When I am leaving to a different/unfamiliar place, I always make a cozy surrounding for myself. That "private" corner would remind me of warm memories with my loved ones, that they are always with me, supporting and loving.
Another piece of advice I would give to you is to make a channel of communication with your parents/friends who are from your home country.
I suggest that you plan your "schedule" of Zoom/Skype/WhatsApp calls before you leave for university. Making such a plan helps you to decide the most suitable time for you and your relatives, since we have different time zones. It will make you feel relaxed and organized at the same time.
It is always so vital to get in touch with your family members/ friends; it is your group of motivation and support. They are always going to cheer you up in bad times and be happy for you in good ones.
TIP 4: DAILY ROUTINE LIFE HACKS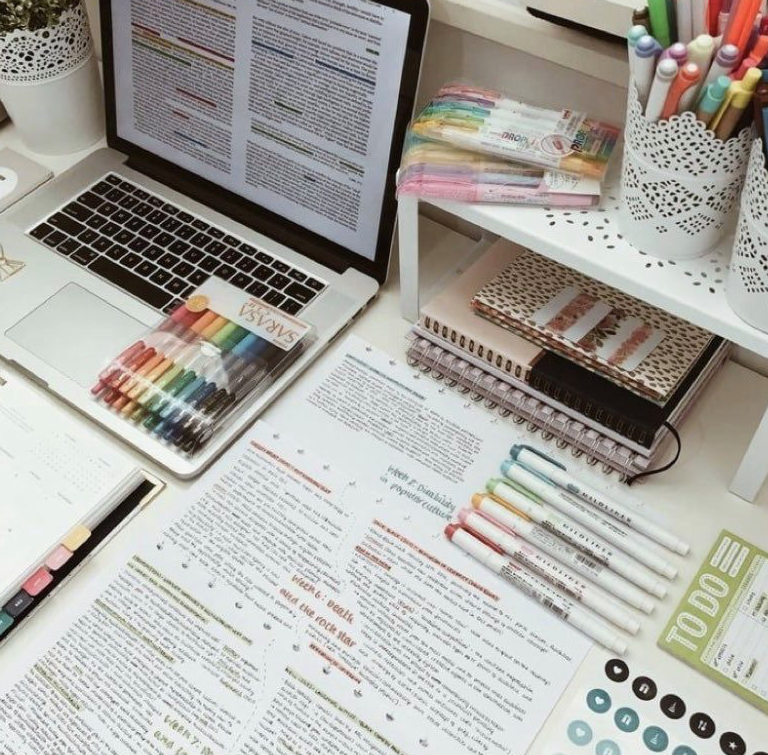 If you are wondering whether you should take your whole "house or wardrobe", do remember that Spain is full of different shops, and you will have such a wonderful opportunity to do shopping there. BUT, do not depend on this; take care of yourself and take essentials such as medical kit, warm socks, home slippers, a few pairs of headphones, electronic adaptors.
Just remember that you may not have much time to buy such necessities in the first days on campus. Also, I would recommend to take with you at least 100 euros cash in order to cover any purchases that you would like to make on arrival.
I really recommend that you write a list of "must do/ must have". Even if you have never done that, do it now – you will feel organized.
TIP 5: UNIFORMS ARE A VITAL PART OF LEARNING
My mom and I started looking for my "university uniform" in the middle of the summer. Since Les Roches has its own unique dress code, students have to follow it. It wasn't difficult to find all the components of the uniform, but it took some time to find the right shops. I am a girl, and this part of the blog is more useful for girls, but hopefully it will help boys as well 🙂
The first shop I would recommend is Zara. It is a really good place to find basic white shirts of the allowed styles. Also, I love it for its variety of shoes. Les Roches requires girls to wear shoes which match their suit color (black, grey, navy or dark brown) and heels of no more than 5cm. I have found so many pretty shoes which met these requirements in Zara – loafers for instance.
The second shop, which is perfectly suited for girls and boys, is Massimo Dutti; the Spanish shop famous for its basic clothes. I love shopping in there for both formal and outside clothes. It is ideal for those who are seeking to find white/pastel/V-necked shirts. The price ranges from 30 to 100 euros. I would recommend it for the quality of its suits, too.
Another place to find a suit or pretty accessories for campus life is H&M. You can look for basic blouses or shirts there as well. Furthermore, H&M has business type accessories: discreet silk type business scarves, necklaces, earrings, etc.
I recommend these shops as the starting points to find proper items, to complete your wardrobe.
One more piece of advice I would give is to pay attention to your university's brochures or webinar materials, as they will give you more fundamental information.
And lastly for prospective students of Les Roches Marbella: please, remember you are not going to Mars, but going to a really pleasant, fashionable, attractive resort, where you can find anything you want or need!