Ekaterina Borisovskaya joined the Les Roches Marbella student community in Autumn 2020. In this blog series, Ekaterina will offer her insights and share tips about her first-semester experience studying Hospitality Management at Les Roches Marbella.
My trip to Les Roches Marbella started on the 5th of October when I was flying from my native city, Rostov-on-Don, south of Russia, firstly, to the airport of Istanbul and after to Malaga airport. I was flying alone, and I was a little bit scared to get lost in the airport. Luckily, it turned out that the Istanbul airport is modern and understandable for each visitor. I had a really small transit time, and in one hour I was already on my plane to Malaga. Unfortunately, I didn't have an opportunity to see Istanbul sightings, but I hope the hospitality industry will give me another chance.
When I arrived at Malaga airport, palms and exotic flowers welcomed me. LRM's shuttle was waiting for me and some students to take us to the university, a short 45-minute drive along the beautiful Mediterranean coast.
When we finally arrived at the university, we had to register. At the same time, we received our student cards and keys to our rooms. Also, we were given a sanitizer kit, including masks and antiseptic.
Getting to know the campus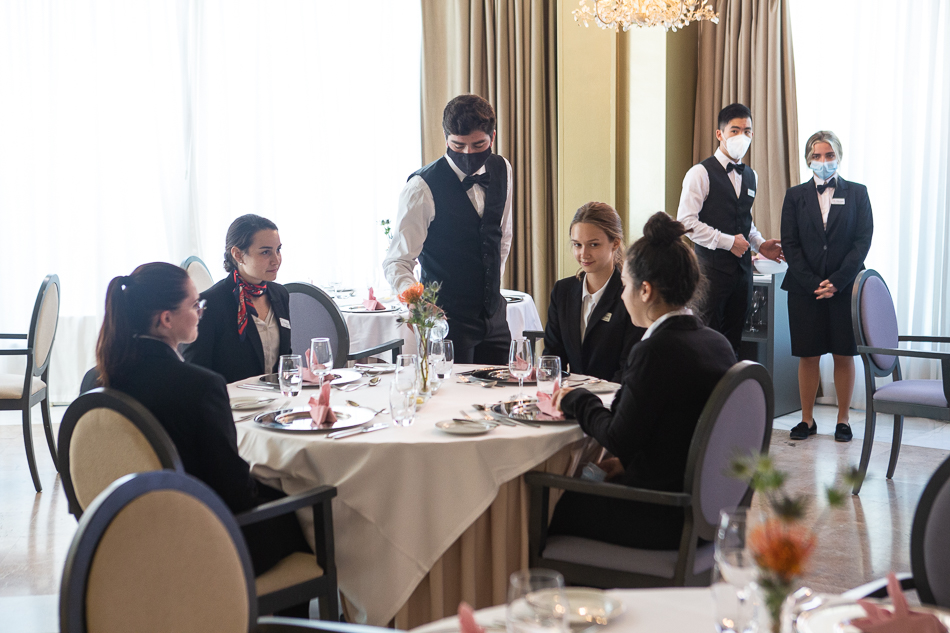 Registration day passed very quickly. After I had finished, I went to my room was so surprised to find an incredible little welcome note from my roommate. It was a warm and cozy moment for me to become roommates in real life, because before that day we had only been in contact online. I realized that it is important to get to make friends before you come to campus and luckily, we have a Facebook group for new students where we can all connect before arriving.
Induction week was very significant since we got the chance to know the university's teachers, staff and students. In addition to several orientation seminars, we also had placement exams in English grammar, essay writing, and mathematics. Based on our results we were placed into corresponding class groups. Later, we also had a foreign language exam to help us decide if French, German or Spanish suits us more. I was transferred into Spanish group, and I hope this choice is proper for me. It is a great opportunity to study foreign languages as it is vital knowledge for a career in the hospitality industry.
At the end of the week we had an introduction to the Food & Beverage department from our two future lecturers, Mr. Djeebet and Mr. Shah. They gave us a complete introduction to our practical arts training during the first semester at Les Roches.
Discovering Marbella
Once induction week was over, it was time to enjoy the weekend, so my friends and I decided to take a little trip to Marbella center. The incredible views of the Old town of Marbella, seaside and small Spanish streets were calling us! I have never been to Spain and I can already say that I am totally in love with this country and culture. While there walked around the old town's pedestrian-only streets and had coffee on the terrace of a café. One girl from our group has been there several times and showed us the best place to eat churros, the typical Spanish fried dough snack often eaten with hot chocolate or coated in sugar. The small outdoor café is in Plaza de los Naranjos, the town's square named for the many orange and lime trees that grow there. I am so happy I got the chance to feel a real Spanish vibe in the authentic environment of a small Spanish village, sitting close to its citizens, listening to their conversations, enjoying local cuisine and live music. 
"I am so happy I got the chance to feel a real Spanish vibe in the authentic environment of a small Spanish village."
On Sunday the weather got even warmer and we decided to go to the beach. We were sunbathing and even swimming! I want to note that its already the middle of autumn and it's still 25 degrees outside. Lunch, which we had on the seaside, impressed me a lot with its variety of fish and different seafood. All in all, we have spent an amazing first weekend enjoying the sun and the Costa del Sol!
Getting ready to immerse myself Hospitality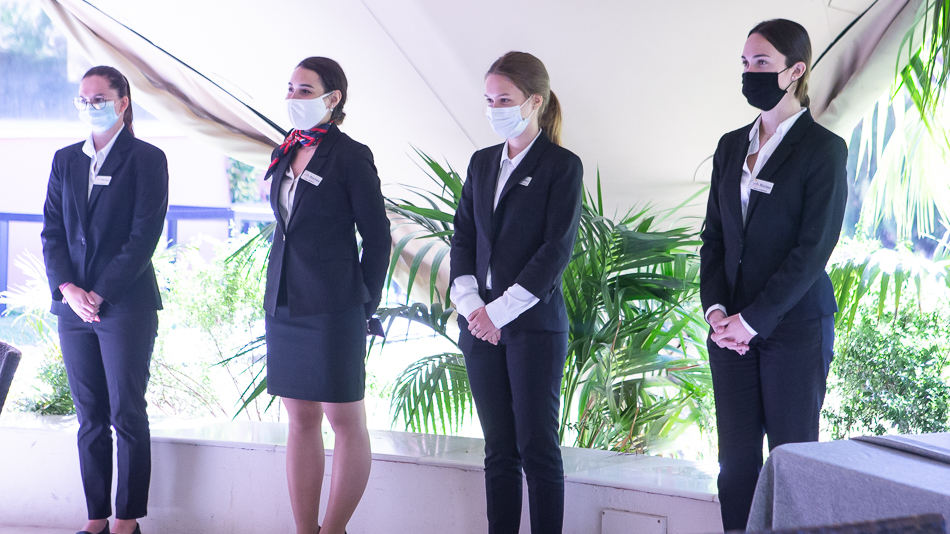 On Sunday night I decided to begin looking at my week ahead. I knew it was going to be intense, so I wanted to prepare myself. At the end of the week we were given timetables based on our placement tests. My first week will involve academics classes and the following week I will begin practical arts training. Since it is going to be a busy week, it is great that we had such a wonderful opportunity to spend an amazing weekend and refresh for the new start.
I am really excited to start my studies at Les Roches Marbella and I am sure it is going to be the best time of my life. Be sure to follow my student blog for more updates about my experience studying my first semester at Les Roches Marbella.