The following blog entry was written by Ekaterina Borisovskaya, who is currently studying the third semester of the BBA in Global Hospitality Management. 
As always, this semester has started with the arrival of students. The first couple of weeks have passed on, all the new students got acquainted with their university lecturers and classmates; and on the other hand the students who were on their internships or holidays have now returned back and met their friends – the time to study this year has finally officially started.
For me, the most important time of this semester was the Ambassador's Application Process. This year there were much more candidates and so the competition was higher and even more intense as Ms. Becerra has mentioned at our Ambassador Program Initial Presentation which was held on the 14th of October. Also, this year the Ambassador's standards have been raised. That means that our society will try to work more intensively.
As a following, new and previous Ambassadors were introduced to new events on campus during this semester by our leader, Ms. Becerra. The activities have a huge variety: starting with lunches with our potential students and their parents, showing and introducing them to the life of Les Roches Marbella and continuing with different social media activities which are nowadays in great demand and are more and more expanding to reach out our target audience. As LRM Director of Marketing mentioned at Ambassador Program Initial Presentation, our Ambassador's society is privileged and students are supposed to be taking part in all the activities. We are planning to hold one core performance every month including meetings with Industry Leaders, Les Roches Alumni, Eta Sigma Delta Award Ceremony and Career Development events.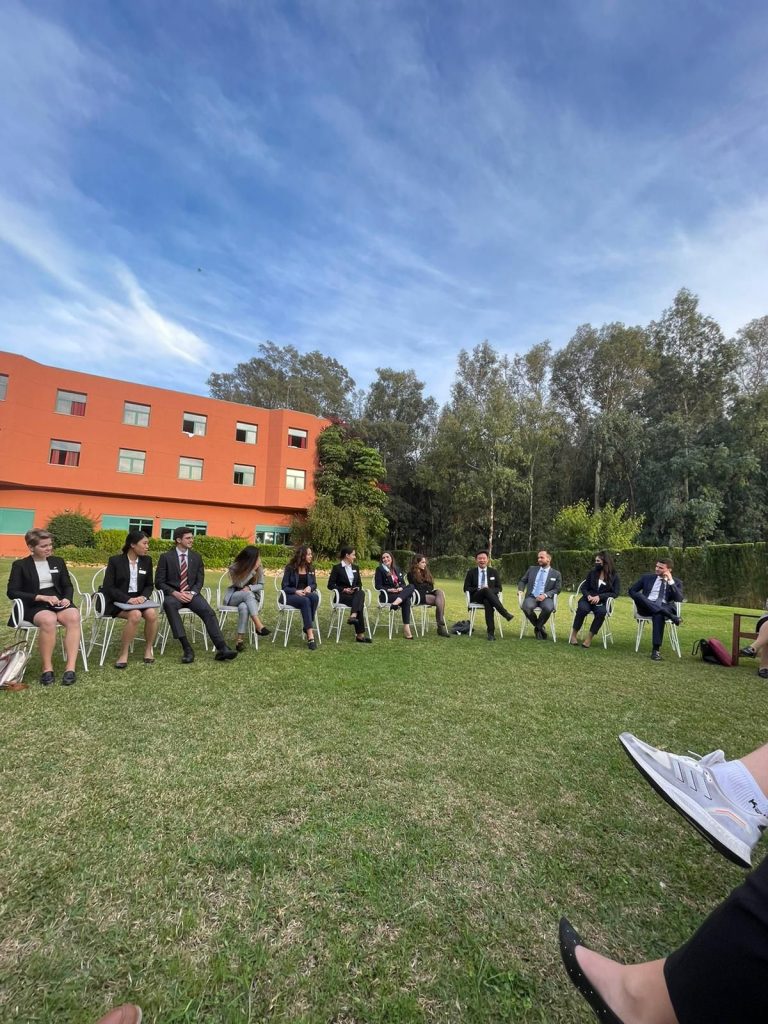 These activities will involve expanded Ambassadors team as well as current and future members. The election process starts with the application phase and continues as a current ambassador/mentor phase, with cooperation between future Ambassadors and mentees. Their interaction intensity will mostly define the future of the mentees: the more pro-active they are, the higher chance they get to become real Ambassadors. From my own experience of these first months being a mentee, I would advice you for sure to stay tuned all the time, check the current news, read blogs and newsletters on the Les Roches website and try to participate in at least 5 or more activities following your mentor.
In addition to say you can find my own series of blogs in the website and Instagram of Les Roches and in my own (@bbyykaty) to find information and to ask me any questions about life in Marbella and studying at Les Roches; you can and even find already prepared answers. I am planning to gather my mentees and all other mentees willing to participate to explain and demonstrate how to carry out a proper campus tour.
Concluding all my advice and tips, I'd like to stress out that you need to work hard and show your dedication and passion towards Ambassador Program. Only in this case you can succeed.
Being an Ambassador is a hard work and takes a lot of responsibility. As our Director Operations & Student Services, Mr. Soler, has stated: being an Ambassador requires a huge commitment and care. And it is more than just the words, it is actions that you are taking. Our activities are demonstration of principals of Les Roches. "Engage yourselves towards the institution and participate in our events. Set the example inside and outside Les Roches. Be a leader while working to keep the reputation high. Share your Passion,"- be your best version of yourself!
Read more about Les Roches: