In this year's QS World University Rankings, Swiss institutions filled four of the top seven placings for hospitality & leisure management education – including Les Roches in the number three position globally.
That's a pretty healthy return for one country. Why has Switzerland become the world leader in hospitality education? And what's the story behind this reputation for excellence?
As it happens, Switzerland's status as an icon of hospitality is no overnight success. In fact, it's been a century and a half in the making. Back in the golden days of the Belle Époque, palace-style hotels were established across the Montreux Riviera, heralding the dawn of a golden age of luxury tourism.
Royalty, aristocrats, and millionaires traveled in their thousands to the country, lured by its healthy climate and the promise of alpine adventure. Even the most iconic movie star of his generation, Charlie Chaplin, chose Switzerland for his exile, living for a quarter of a century in Corsier-sur-Vevey.
These high-status guests naturally demanded a new level of service excellence that required a drastic shift in the way hotel operations were conducted. Hoteliers had to innovate if they wanted to secure customer satisfaction and generate a return on investment. They began to add more structure and organization to their management and operational processes in order to meet guest expectations. And Swiss hospitality management was born.
What have the Swiss ever done for us?
What unique qualities did the Swiss bring to hospitality, tourism, and hotel management? 
The simple answer can be found in other industries for which the country is rightly famous, including watchmaking and banking. Rigor, precision, attention to detail, timely service, and discretion are all core Swiss characteristics that were carried across into hospitality, with huge success.
In fact, so perfect is the match between these skill sets and the ever-increasing levels of customer expectation, that companies from a wide array of customer-facing industries are just as likely as hotels and restaurants to seek graduates of the Swiss hospitality education model.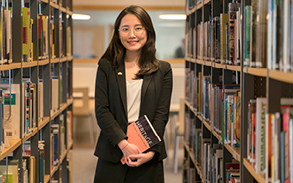 The secrets of Swiss hospitality education
How does Swiss hospitality education nurture these skills? This introduces another unique component of the hospitality educational model: experiential learning; also called hands-on learning. This is built into the fabric of the study programs we offer at Les Roches. Our students acquire these skills through practical modules on campus as well as through internships in hospitality businesses across the world. 
Our industry partners offer 'traditional' hospitality roles in areas such as hotel management, rooms division, or F&B; but also non-traditional fields such as event management, spa and wellness, and luxury retail.
The principles of Swiss hospitality education include:
Respect for the customer

Precision

Rigor and attention to detail

Immaculate presentation

Discretion

Trustworthiness

Professionalism

Innovation
Upon graduation, Les Roches alumni can apply these transferable skills in leadership or management functions in hospitality, banking, media, and any number of other sectors where the customer is king. 
Many of our alumni are leaders of some of the world's most successful companies and remain dedicated ambassadors of both Les Roches and the Swiss hospitality education model.
Related Articles