Les Roches students get to visit many innovative hospitality concepts. But none as ground-breaking as Maya Boutique Hotel. We spoke to co-owner Louis Papadopoulos to discover the inside story of the world's first straw-built hotel.
How brave are you? Brave enough to stake your financial future on something nobody has ever tried before? In a country where you are not even living at the time?
Lisa and Louis Papadopoulos backed their hospitality hunch with bravery and commitment. The result is the multi award-winning Maya Boutique Hotel, a very special place built in a very special way – using 55 tonnes of straw, clay, lime and glass.
"When I first suggested to Lisa that we build our hotel using straw bales, she thought I'd gone totally mad," says Louis Papadopoulos. "But the more I investigated, the more I realized that this form of construction is not new – in fact it's been around for 150 years."
Straw bale construction was pioneered in the US state of Nebraska in the 1870s, taking advantage of the then newly-invented mechanism for compacting straw bales to boost their insulation properties and reduce flammability.
Louis continues, "It was reassuring for us to think we didn't have to invent something from scratch. So we started to look for specialists to work with; and we discovered Switzerland's only architect who could work in this material."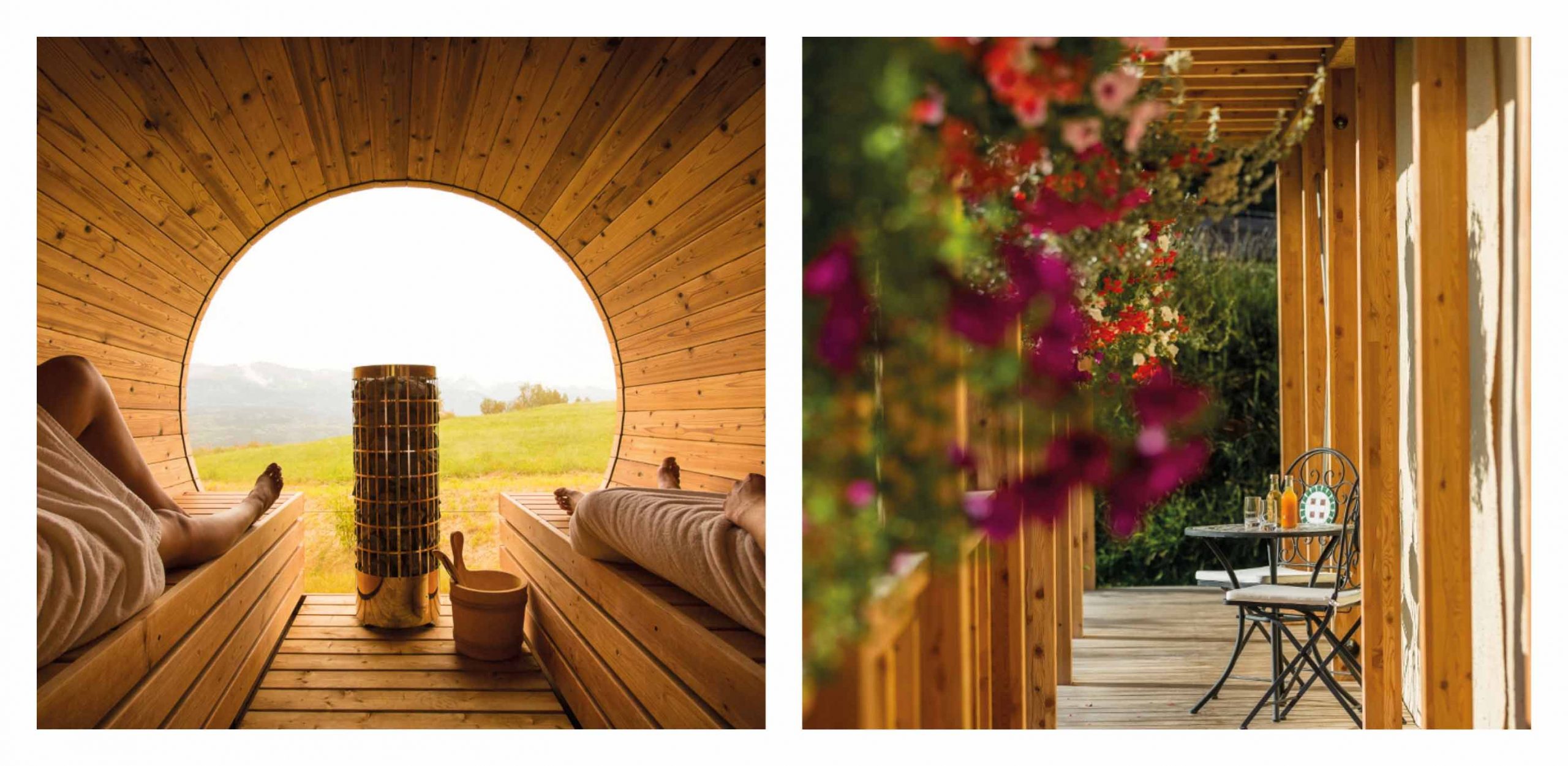 Straw savings add up
The big benefit of straw bale construction is the incredible natural insulation it offers. Not only this, but it also reduces the need for artificial ventilation, since the walls effectively store the moisture produced in each room, maintaining a naturally healthy balance of temperature and humidity.
"This meant we would need much less heating, even in winter," says Louis. "And with oil at over $100 a barrel when we set out on the project, that made the difference between being financially viable or not."
However, though private houses, churches and other buildings had adopted straw bale construction, it wasn't until after their project was underway that Lisa and Louis realized no-one had previously completed a straw hotel.
"Whenever you find out that you're the first ones to try something like this, it's natural to think there must be a reason why. At that point we got a bit scared, and we went back over the project to see if we could spot an obvious reason why it might fail. We didn't find anything, and so after that we just had to accept that we were going to be the first and then maybe everyone else would follow us!"
The hotel took some three years to build – according to Louis around a year longer than it would have taken using traditional materials. It opened in 2012, and then in 2015 it won a prestigious Worldwide Hospitality Award, seeing off competition from some of the biggest players in the industry.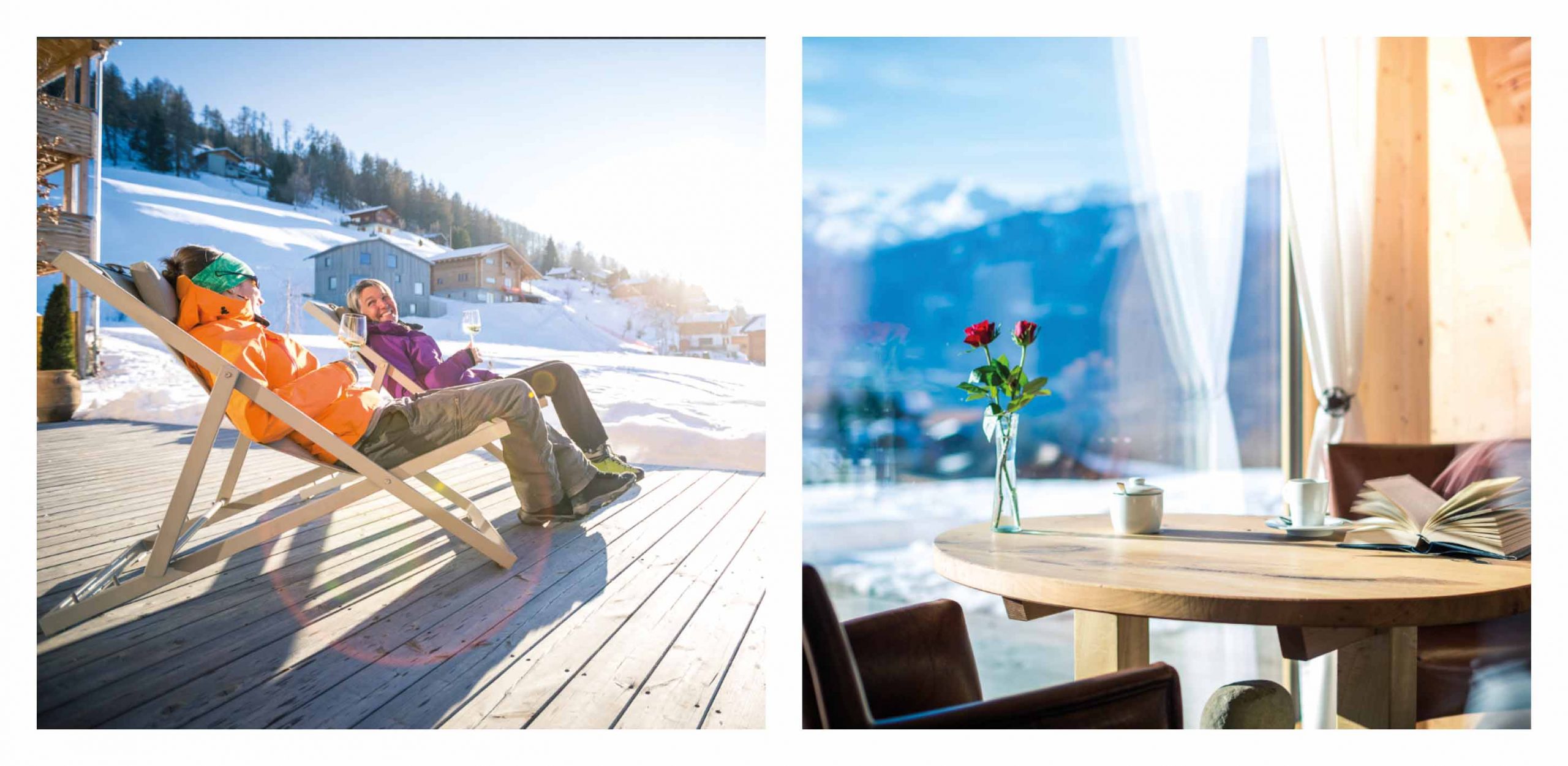 Sensational self-sufficiency
Combining the extraordinary insulating properties of straw bales with solar thermal panels for heating water, plus a wood-fired oven for cooking (and additional heat in winter), allows Maya Hotel to be outstandingly energy-efficient.
So much so that Its annual energy bill of just CHF 6,000 is unheard-of for a seven-bedroom Alpine hotel that's open all year round. Even the electricity that is consumed is generated sustainably though the local hydro-electric systems.
What the hotel does generate in significant quantities, however, is wellbeing. "The simple fact is that the living climate inside the house is exceptional," says Louis. (texasdls.com) "It's like each room is a cocoon; but you don't see it, you feel it. Because of the natural balance of temperature and humidity there's no need for air conditioning, so no buzzing noise and no problems with temperatures swinging up and down."
Now the hotel is taking its wellness credentials a step further, by venturing into the burgeoning market for health tourism. Explains Louis, "Lisa is studying to be a nutritionist and I am a certified fasting guide, so we are putting this knowledge into special fasting spa retreats, where the hotel is made exclusively available to fasting guests.
Our aim next year is to devote half of our availability to health tourism retreats and half for 'classic' hospitality.
"After that, who knows, but if we go fully down the path of health tourism we'll be unique again."
The Les Roches connection
For Les Roches students, the opportunity to visit a truly sustainable hospitality business on the school's doorstep is one to relish. The hotel's relationship with the school spans almost its entire existence, and is stronger today than ever. Just a few months ago, a group of students visited as part of Les Roches' first Sustainability Week.
"The students always surprise me, because they are so open-minded and well-informed. They are really smart people and interested in what we had to say," says Louis. "At the end of the day, these young people are the future elite; the future decision-makers. If we can plant the seeds of sustainability in their heads now, then in 10-15 years' time when they are in leadership position this will hopefully have developed in their minds. This is the real impact on the planet that we can have."