It's a well-known saying that travel broadens the mind. When we venture from our homes, suitcases packed, we want to seek out new experiences, new perspectives and new ways of having fun. 
For the millennial generation especially, a life well lived is about experiences, not things. And they need to be authentic, distinctive and shareable.
But getting a flavor of the unusual, maybe even the bizarre, needn't necessarily mean venturing into the wilds. There are plenty of distinctive hospitality customs you can find in popular tourism destinations.
Here are five of the more eye-catching we've come across:
[quote]When in Rome, live as the Romans do; when elsewhere, live as they live elsewhere.' -Saint Ambrose[/quote]
1. Polterabend in Germany
It is customary in Germany for wedding guests to participate in a tradition known as "Polterabend" the night before a wedding. This involves close friends and family of the bride and groom breaking things such as vases, crockery and other items of porcelain, which the couple must then endeavor to clear away as a sign of unity and hard work. 
This has led many hotels, spas and casinos to offer "Polta-packages" or specials incorporating this tradition into tourism. Some now open their doors to stag and hen parties. Travelers venturing to Germany should be prepared for a noisy stay if they see a wedding party checking in!
2. Funeral Tourism in Indonesia
Considered Indonesia's second favorite tourist spot after Bali, the southern province of Sulawesi Toraja is known for its elaborate funeral proceedings. These grand ceremonies are sometimes held months or years after the passing of one of their tribe. They are also entirely open to the public for a small charge. 
When visiting between the months of June and August — considered Indonesian "funeral season" — travelers may be privy to the ritualistic sacrifice of anywhere between 3 and 100 water buffalos over the course of a few days. Sulawesian funerals are, in fact, now so in demand with tourists that Torajans have begun providing VIP guest pavilions for observers.rs.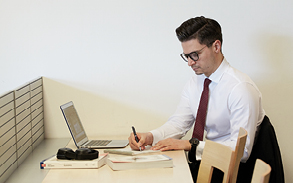 3. Not Tipping in South Korea
Tipping for good service is part of the hospitality fabric the world over. In the United States it is not even an 'optional extra', but frequently a vital part of your server's income. So travelers to South Korea could be forgiven for spreading tips around liberally in restaurants and bars.
Trouble is, they're almost certainly insulting their hosts by doing so! Hospitality workers in Korea are generally well paid and take pride in their work, so consider the 'charity' of a tip to be an insult. Even hotel porters and bellboys don't expect a tip.
4. Guest Etiquette in Russia
Etiquette — something paramount in the field of hospitality — is far more regimented in Russia than in many other cultures. So much so that the Russian government has released a code of conduct for cultural sensitivity.
Travelers wanting to integrate with the Russian way of life should certainly do their homework beforehand, as even the act of giving flowers can be construed as an insult if not given in odd numbers. Guests may also be invited to indulge in a game of "Man Down," a drinking game where men must drink vodka until one remains standing in triumph. Beware — your host may see refusing to participate as a monumental insult. Travelers should note this custom when deciding on how early in the morning to book their return flights…
5. Numerology in China
Travelers might notice a certain unease surrounding the number 4 in many East Asian cultures. In fact, it isn't unusual for hoteliers and other customer-facing businesses to omit the use of this number altogether.
This is because in Chinese culture, the number 4 is believed to be inauspicious due to the pronunciation being nearly identical to that of the Chinese word "death" (死pinyin sǐ). This may mean that buttons in an elevator jump from floor 3 straight to 5, or a corridor of hotel rooms from 39 to 50 — even hospital beds have been known to forgo the number 4 entirely. In the interest of being hospitable, in 2015 14 Spanish hotels also adopted this custom to meet the needs of a spike in Asian travelers.
Have you come across any unusual, amusing or just downright bizarre customs in your travels? Why not let us know by commenting below or sharing your experiences with us on social media?
Happy travels!
Related articles: 
Johnny Qin – How to engage with today's Chinese travelers? 
Eddie Liang – Alumnus helps father fulfil hospitality dream