Rocio Montero is a Senior Lecturer at Les Roches who entered the world of academia after enjoying a successful career in the hotel business, including seven years as a revenue manager. Now, she teaches the discipline to Les Roches students – so who better to help us investigate this all-important function and the strategies to maximize returns from a hotel or resort?
Hospitality may be the 'happiness industry', but if you're a hotel owner or operator it is a serious business, with staff, suppliers, and lenders who must be paid on time, as well as investors/shareholders who must be rewarded. Get the sums badly wrong and you'll quickly go out of business.

That's why the revenue management function is so crucial to the hospitality industry. An effective revenue management strategy provides a roadmap to financial sustainability in the long term, through optimizing the commercial resources within the property – not only the rooms but all the other income generators too, from the coffee bar to the golf course.

In my view, the revenue management department should ideally sit between the sales & marketing, and operational functions, since it has a foot in both areas, and both play a big part in the success of revenue management strategies.

It's also for this reason that knowledge of revenue management strategies is an important element of a hospitality leadership toolbox. Over the past 10 years or so we've seen a change in the way general managers and other senior leaders are recruited, with a growing emphasis on having a sales or revenue management background.
What are the main concepts in revenue management?
The core approach to revenue management is to optimize the turnover of your hotel's inventory at the optimal price. And by inventory, we mean everything you sell to a guest, including rooms, food & beverage (F&B), spa & wellness, a golf course if you have one, special events, and even car parking if you charge for it.

It's important to note here that 'optimal' price may not necessarily mean the highest price. For a successful business, there's often a balance to be struck depending on market conditions, including elements like seasonal demand – for example in low season a hotel will generally focus on optimizing the use of its room inventory, whereas in high season or during demand peaks the revenue manager can look for revenue opportunities more focused on price. We will talk more about these types of strategies later.
What is 'total revenue management' and how is it different?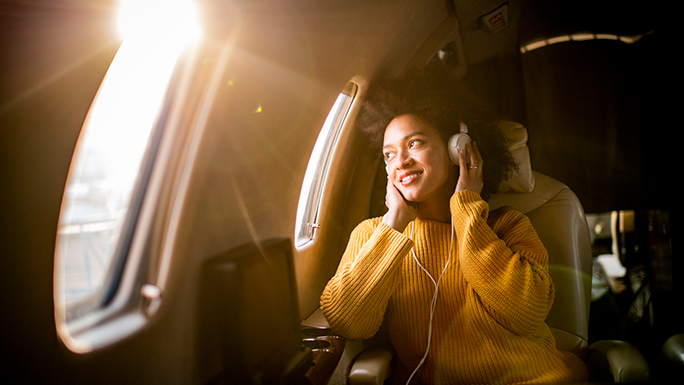 As its name suggests, total looks at the total business mix within the hotel. This is a natural evolution from the early years of revenue management, which tended to focus only on the property's room inventory. 
As an example, if you have a hotel with a luxury spa that offers high-margin treatments, or with a Michelin-starred restaurant where you can charge a premium price for food and wine, these are huge potential income earners which you want to see being used as fully as possible. Therefore, a total revenue management strategy could involve sacrificing a little margin on the rooms so as to bring in guests who will use the spa or F&B offer.
And don't think this total revenue management is restricted to the big rural resorts; nowadays we are seeing city center hotels that offer the range of services needed to cater to business and leisure guests, notably spa & wellness, making them more akin to resorts albeit in an urban setting.
Balancing all these income-generating elements makes the role of a revenue manager today more complex, for sure, but also much more impactful, as the total potential growth that can be driven across a large resort will be significantly more than the room income in isolation.
What is the difference between revenue management and yield management?
From a hospitality industry perspective, the answer to this is quite straightforward – they both mean essentially the same thing! Yield management is an older term that was used when hotels began looking at this topic. Both connect directly to the hotel's profitability, but I think we'll eventually see yield management fall out of use entirely, in favor of more up-to-date revenue management.
What are examples of hotel revenue management strategies?
This is a tough question to answer concisely – it's a little like asking how long is a piece of string! The truth is that every hotel, or cluster of hotels, will need a bespoke revenue management strategy that reflects its unique characteristics in terms of specification, categorization (economy through to ultra-luxe), location, and much more besides.
However, what I emphasize to my students at Les Roches is that no matter what your revenue management strategy involves, it is nothing without excellence in service delivery. You can be the most skilled and creative revenue manager, with the best data at your fingertips and a mastery of the tools at your disposal, but your hotel will have to be able to deliver to your target audience with consistent high quality.
This is why I mentioned the revenue management function working alongside the operational teams. It's also why even though some of the revenue management tools and techniques are borrowed from the airline industry, we in the hotel industry cannot simply mirror that sector's approach wholesale. This is because the essence of service on a plane is very different these days and – especially since Covid – the choice of providers is quite limited on many routes, whereas in a popular tourism destination the choice of hotels can be vast, making competition way more intense.
Loyalty drives revenue
One of the biggest developments in revenue management strategy is an ever-deepening knowledge of customer behavior, especially among repeat guests. For this, we can thank the significant investment being made in loyalty schemes. Hotel operators see these schemes as a powerful weapon to fight back against the OTAs and other third-party platforms which grabbed such a sizable chunk of their direct bookings in the first two decades of the 21st century.
With worldwide loyalty platforms like Marriott's Bonvoy, or Accor's, enhanced customer relationship management is feeding into personalized deals and packages which encourage direct booking, thus keeping the revenue 'in-house'. 
In Marriott's case, the Bonvoy program now has some 173 million members worldwide, helping the company to achieve its best-ever quarter for direct digital bookings in the first quarter of 2022.
What are some of the best tools available to revenue managers?
In this age of digital transformation, it won't surprise you to learn that there's almost an unlimited array of revenue management software tools at the revenue manager's fingertips. At the top of the pile are dedicated revenue management systems such as duetto or IDeaS, which work off historical data to make suggestions for optimal pricing on given dates.
For benchmarking purposes, many revenue managers will refer to products from hotel industry data specialists like GCA. Some of the most exciting developments, meanwhile, can forecast future demand for countries or individual resort locations, helping the revenue manager to adjust his or her future strategies accordingly. An example here is the UK-based OTA Insight, which has launched the industry's first predictive market intelligence solution that captures hotel booking intent in real time.
What this means is that revenue managers are increasingly able to automate their data gathering and reporting tasks, freeing up more time to drill into the numbers to create the optimal revenue strategy.
Is revenue management a good career option?
As a former revenue manager myself, I would say yes, definitely! There are few if any other roles that enable you to reach across all revenue-generating elements of a hotel while having such a direct impact on the financial bottom line. As well as working 'in-house' as a hotel revenue manager, having the knowledge of this discipline also opens up the potential to become a revenue management consultant.
Of course, like any professional discipline, it won't be suited to everyone. For one thing, you need to like numbers and be a bit of a technology geek. However, a dedicated revenue manager will also understand the psychology of the customer, while having excellent soft skills in areas such as communication. So you can see it's quite a rounded profile.
That said, I don't want to make it sound like you'll be a slave to technology. Technology is your servant and there's still a huge amount of human input to the role. Experience counts, and no revenue manager can be 100% effective without all the insights and knowledge he or she picks up along the way.
You are always learning as a hotel revenue manager. No two days, and no two revenue management strategies, are the same. There will always be new tools coming in, new trends to analyze, new revenue opportunities, and new generations of guests with different tastes and motivations to accommodate. One thing is for sure about the role of revenue manager, it's certainly not boring!
Become an expert in global hospitality management
Les Roches' degree gives you all the skills you need to manage hospitality for an airline thanks to real-world learning and internships.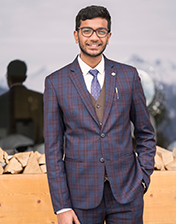 Internships in hospitality
Another option to consider is experiencing internships as a route into airline hospitality. Some companies will offer internships as a stand-alone process, where you can work with them for six months to a year. You will gain useful skills and experiences during this time.

There are also plenty of hospitality degrees that include hospitality management internships as part of the course. Internships are great because they give you practical, hands-on experience that underpins any theoretical knowledge. Practical experience is vital in hospitality to truly understand the unique demands and challenges of the industry.
Working from entry-level roles upwards
Another way into airline hospitality is to start in an entry-level role and work your way up. There are plenty of companies that will take on people without much experience. However, this means starting as a receptionist, desk clerk, or similar and eventually getting promoted, when you might be required to complete a degree.
Working on skills
As well as qualifications, there are plenty of skills that you can work on to improve your chances of doing well in a hospitality role. This includes:
Communication

Organization

Problem-solving

Personability

Teamwork

Team management

Time management

Work ethic
Summary
The airline industry is primarily concerned with moving people and goods from place to place. Since the industry deals with customers directly, hospitality is an important aspect. Airline hospitality is similar to any other type of hospitality, but there are additional challenges brought about by the nature of the job.

Working with people who are only your guests for a short (and sometimes stressful) period can make it hard to provide the great hospitality that people want.
If you are looking at how to get into airline hospitality, then there are various routes open to you. One of the most popular is to study for a degree in hospitality. There are plenty of courses to choose from in hospitality and business that can help you get ahead. Consider other ways of improving your chances of doing well in hospitality, such as building on skills or finding an internship, too.