Technology is playing a more significant role in every part of our daily lives. It's also influencing hospitality management and a wide range of initiatives in the hospitality sector.

The smart hotel is evolving as an integral part of technology-driven advances in the industry, so read on to find out more about the concept of a smart hotel and how it can change the world for the better when it's done right. 
What is a smart hotel?
A smart hotel is a cutting-edge accommodation facility that uses advanced technologies to update and improve the guest experience and enhance operational efficiency.

These tech-savvy establishments enable guests to control various aspects of their room, such as room temperature, lighting and entertainment, through mobile devices, ensuring utmost convenience and comfort. 
The benefits of smart hotels
The benefits of smart hotels for guests
There are a number of excellent reasons to consider moving to the smart hotel model that will benefit guests. 
Unparalleled convenience:

Voice commands and smart room features offer convenience for guests, along with virtual concierge services to help them access what they need, when they need it.

Personalized experiences:

Using data analytics and AI-driven insights, hotels can tailor recommendations and services to match each guest's profile.

Enhanced security:

Fingerprint and facial recognition can help guests feel more secure. Remote monitoring can also help address problems the moment they arise.
The benefits of smart hotels for hotels
Guests aren't the only ones who can benefit from the smart hotel model, There are advantages for hotels too, including: 
Streamlined efficiency:

Integrated systems make it easier for employees to see what needs to be done, and smart systems can automate tasks such as reservations and room management information. 

Higher guest satisfaction:

Thanks to personalized services, guests are more satisfied, meaning higher guest numbers and more customer loyalty.

Diversified revenue streams:

Smart hotels can offer app-based purchasing for additional amenities, and hotels can also partner more easily with local businesses and service providers.
The hotel industry 
History of the hotel industry
The origins of the hotel industry can be traced back many centuries when inns and lodgings provided shelter and food to travelers. However, the modern concept of hotels as we know them today took shape during the 19th century thanks to the Industrial Revolution, when more people wanted to escape the hustle and bustle of industrial towns to go on holiday as they became more affluent. In the 20th century, the hotel industry continued to expand in parallel with the leisure and tourism industry, giving rise to hotel chains and the standardization of services. 
Recent developments in the hotel industry
In recent years, the hotel industry has witnessed significant disruptions driven by technological advancements and changing consumer behavior. Online travel agencies (OTAs) and booking platforms have revolutionized the way guests make reservations, offering greater convenience and access to a wide range of accommodation options. 
Personalization has emerged as a critical trend in the hotel industry, with hotels using data analytics and AI to understand guest preferences and deliver tailored experiences. Sustainability has also become a focal point for the industry, with eco-friendly practices and green initiatives gaining prominence, alongside new technologies that support these.
Lead the way in hotel innovation
Learn from industry pioneers in hospitality tech and put new skills to the test in exciting professional placements that place you at the forefront of smart hotel development.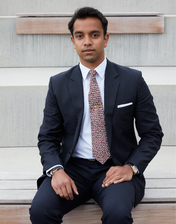 Challenges faced by hotels today
Hotels face a lot of challenges which can make it difficult to fend off newcomers and retain their position. Some of the main problems that hotels today need to overcome include these.:
Increased competition:

The hotel industry is highly competitive, with new players entering the market regularly.

Changing consumer expectations:

Modern travelers expect personalized experiences, seamless technology integration, and exceptional service.

Rising operational costs:

Running a hotel involves significant operational costs, including staff salaries, maintenance, and utility expenses.

Workforce challenges:

Recruiting and retaining skilled employees is a constant challenge for hotels thanks to the sector's seasonal nature and the need for a wide range of skills.
Smart technologies in hotels
In order to overcome these challenges, there are a lot of ways that smart hotel features can help. Many of these are already in use in a lot of hotels, meaning that guests can see the benefits already.
Mobile devices and guest experiences
Mobile devices have become indispensable and the hotel industry has capitalized on this trend to enhance customer experiences. Hotels are using mobile apps and smart devices to offer guests unprecedented control over their stay.

Through apps, guests can easily book rooms, check-in and check-out remotely, access rooms using digital keys and even control various elements of their rooms using their smartphones. 
Personalized services and boutique hotels
The rise of personalized services has changed everything about the hospitality industry and boutique hotels are at the forefront of this trend. These establishments pride themselves on offering unique and tailored experiences that cater to individual guests' preferences and interests.

Smart technologies enable boutique hotels to gather data on guest preferences, previous stays and interactions to create personalized profiles, so hotels can better meet their guests' needs, prepare for their arrival, and target promotions and attractions of interest to them.
Digital concierges and internal processes
Digital concierges are a big step forward in hotel services, streamlining guest interactions and enhancing internal processes. With the huge potential of generative AI in the hospitality sector, including AI-powered chatbots and voice-activated assistants, hotels can provide 24/7 virtual concierge services for the benefit of guests and the hotel itself.
How do smart hotels work?
What is the concept of a smart hotel?
At its core, the concept of a smart hotel revolves around the integration of advanced technologies to create an intelligent and adaptive environment for guests. The primary objective is to enhance guest experiences, improve operational efficiency and cater to the evolving needs and preferences of today's tech-savvy travelers. 
What is an example of a smart hotel room?
In a smart hotel room, which many top hotel brands are beginning to incorporate, a combination of sensors, AI and apps can help deliver a truly convenient experience for guests. On check-in, guests will receive a digital key that can be stored on their phones.

This same app can let guests order food or seek concierge services, all of which are automated. Voice-controlled appliances can also help make the room more convenient for guests as well, and smart thermostats and lights with timers can help guests feel more comfortable.
Smart hotels in the world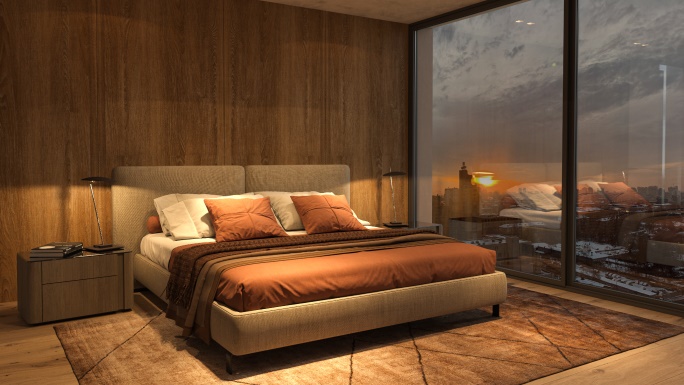 There are already a lot of hotels that use smart technologies, including some big-name chains. Here's a look at some hotels where guests already enjoy smart features.
Hilton Honors connected room in New York City
This hotel uses sensors and AI to personalize rooms for each guest, depending on their preferences for total comfort. 
Yotel in New York City and London
Enhances the guest experience with user-controlled lights, temperature, and blinds. 
The LINE Los Angeles 
The LINE Los Angeles offers a personalized experience with smartphone-controlled room access, room service, and fitness center access. 
The Murano in Dubai
Here, the smart hotel system creates a luxurious experience with smart technology, including touch-screen bathroom mirrors for controlling lights, music, and temperature. 
The Giraffe Hotel in Stockholm
This hotel connects guests with nature through sensor-equipped windows that track sunrise and sunset and a lighting system that mimics natural light cycles. 
What are the future trends in smart hotels?
We've already mentioned some smart hotel technologies that are in use today. However, there's are still a lot of technologies and trends that are only just emerging in the hospitality field.
How technology will transform the hotel experience
New technological advances are helping enhance hotel stays for guests in various ways.
Artificial Intelligence:

AI will play a central role in shaping smart hotels, enabling sophisticated data analysis to shape guest stays.

The Internet of Things:

This will create interconnected ecosystems in smart hotels, allowing devices and systems to communicate with one another.

Virtual Reality: Another innovation in hotels

 that can transport guests to immersive virtual worlds, enhancing pre-stay experiences through virtual tours of hotel facilities and local attractions.
New trends in hotel management
With hotel managers leading the way in ensuring hotels stay ahead of technological trends, there are many practices that managers are implementing to increase hotel performance. Some of the main ones to note are these.
Data-driven decision making:

Hotel management

 will increasingly rely on data analytics to make informed decisions, optimize operational efficiency and deliver personalized services to guests. 

Sustainability initiatives:

Smart hotels will emphasize sustainability, implementing eco-friendly practices and renewable energy solutions to reduce their carbon footprint.

Hyper-personalization:

Hotels will go beyond traditional guest profiling to deliver bespoke experiences using AI-driven insights.
Lead the future of hospitality now
Get the skills and know-how to really make an impact in the adoption of hotel tech with our advanced degrees that combine insights from industry experts with work placements and opportunities to network.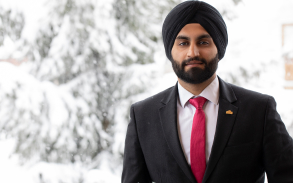 Changes to expect with smart technologies
As more hotels adapt to smart technologies, and as the technologies themselves develop, we can expect some interesting changes.
Streamlined operations:

Smart technologies will automate routine tasks, such as check-ins and housekeeping, which will streamline hotel operations and free up staff to focus on guest engagement.

Enhanced security measures:

The adoption of smart technologies will lead to enhanced security measures through biometric security and encryption of data.

Augmented guest services:

Smart hotels will use augmented reality (AR) to enhance guest services, providing interactive guides, language translation and instant access to information about hotel amenities and local attractions 
Challenges of smart hotels
There are of course some concerns when it comes to smart hotels, as well as some disadvantages to consider.
Security concerns:

One of the biggest challenges of smart hotels is addressing security concerns from guests, particularly regarding the use of facial recognition technology and data privacy. Guests are rightly concerned about having their information stored in digital systems.

Cost: Implementing and maintaining smart hotel technology in hospitality

 can be expensive and the initial investment can be substantial, especially for smaller hotels.
What are the disadvantages of smart rooms in hotels?
Alongside these challenges, there are some disadvantages to consider.:
Dependency on technology:

Technical glitches, network failures or power outages can disrupt the guest experience.

Guest privacy concerns:

Collecting and analyzing guest data to deliver tailored experiences can raise privacy concerns.

Vulnerability:

New technology could open hotels and their guests to cyber attacks.
Career opportunities in smart hotels
The emergence of smart hotels has paved the way for exciting hospitality careers at the intersection of technology and hospitality. There is also a lot of scope to work outside currently defined roles, by operating as a consultant or in other freelance roles. Here are some examples:
Chief Technology Officer (CTO)

Director of Information Technology

Smart Hotel Architect

Smart Hotel Consultant

Smart Hotel Developer

Data Scientist

User Experience (UX) Designer

Marketing Manager.
On top of this, there are always roles where you can oversee an entire hotel. For example, general managers or executive managers will still need to be involved in technological updates and smart hotel trends.
Take your hospitality career to smart, new heights
Learn how to manage at the cutting-edge of hotel technology with our world-class degrees and sought-after professional placements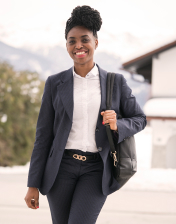 Conclusion 
Smart hotels represent a promising future for the hospitality industry and looking at hotel trends in 2023, such as blending cutting-edge technologies with personalized guest experiences, indicates their role will be even greater in the future.

The convergence of technology and hospitality promises to continually redefine the way we experience and enjoy hotels. These trends make it a very exciting time to enter the world of hospitality, where you could have a real impact on the industry.

A bachelor of hotel management is an excellent way of learning more about technology developments and you could take this further with a master's in hotel management. Studying at Les Roches helps you prepare for high-level management roles in hotels, resorts, and the wider hospitality field.
Photo Credits
Main Image: benedek/ iStock / Getty Images Plus] via Getty Images