Hospitality management means providing a memorable experience for guests and creating a welcoming environment where guests feel valued, comfortable, and cared for.
With guest demands becoming more specific, hotels increasingly turn to technology to make the guest experience more seamless, efficient, and personalized.
Besides the benefits to guest experience, hotels can also use these advances to reduce business costs and improve efficiency.
We'll look at how technology and innovation are making exciting advances within hotel management and their role in delivering a superior guest experience.
Build the dynamic skills you need for a career in hotel management
Learn everything you need to know about managing a hotel with this Bachelor's degree from Les Roches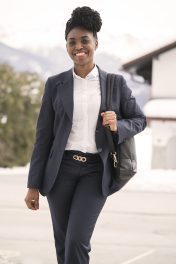 What is innovation in hotels?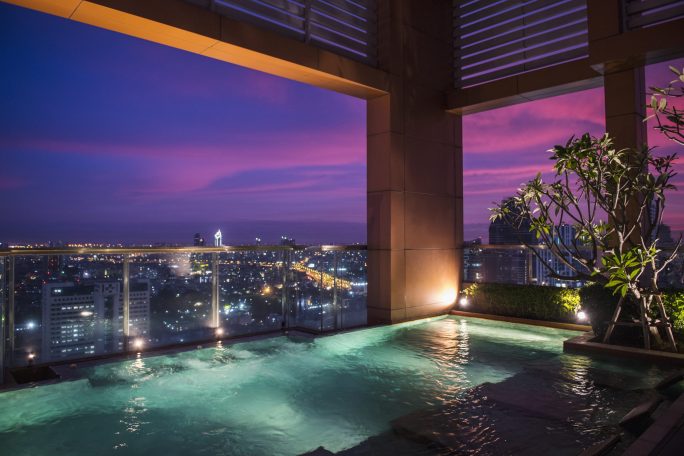 Innovation in hotels is the implementation of new and often unique ideas, technology, and practices within the hospitality industry to enhance the guest experience and improve operational efficiency.
This includes smart hotel rooms equipped with voice-activated lighting and temperature control, mobile check-in and check-out facilities.
Virtual and augmented reality experiences, and technology-driven sustainability initiatives.
Importance of innovation hospitality
The hospitality industry is becoming increasingly competitive, and hotels must differentiate themselves by providing personalized experiences to guests.
By leveraging technology and incorporating innovation in hospitality, hotels can enhance the guest experience, streamline operations, and gain a competitive advantage.
Technology can help hotels gather valuable data, making it easier to understand guest preferences and tailor offerings accordingly in the following ways.
Improve guest experience

: Incorporating technology and new ideas allow hotels to offer more personalized and memorable guest experiences, driving increased customer satisfaction and repeat business.

Enhance operational efficiency

: Streamlining processes such as check-in/out, room service, and managing energy usage enables hotels greater efficiency and reduces costs.

Stay competitive: The hospitality industry constantly evolves, and hotels must innovate to remain relevant and competitive.
Adopting new technology and innovative practices can help hotels differentiate themselves from competitors and attract more guests.
Meet changing customer expectations: As technology evolves, guest expectations increase.
Hotel innovation helps to ensure meeting and exceeding these expectations while delivering a cutting-edge experience.
Technology in hotels
How to manage a hotel in 2023 and beyond? You'll need a firm grip on the latest technological innovations transforming the hotel industry by improving the guest experience, streamlining operations, and providing new revenue streams.
This includes the adoption of AI, automation, mobile technologies, cloud computing, and the Internet of Things (IoT).
These advancements are helping hotels to personalize their services, offer greater convenience and accessibility, and enhance guest engagement.
How technology is changing hotels
Spark innovation, the global center of excellence in hospitality innovation at Les Roches provides resources such as research opportunities and training programs for students and hotel professionals to stay ahead of the technological curve.
By combining a Bachelor's degree in hotel management or a Master's in innovation with the resources offered by Spark students learn through exposure to real-world innovation, inspiring them to develop ideas and solutions while encouraging them to think creatively and critically about challenges facing the sector.
This can lead to new advancements in the industry and help ensure that the next generation of hospitality professionals is equipped to meet the evolving needs of the industry.
Here are some of the hotel trends in 2023 shaping the industry.
1. Contactless payments
These are one of the most significant hotel technology trends. This technology provides a faster, more convenient, and safer payment experience for guests and enables hotels to increase security and reduce reliance on cash.
Contactless payments aren't limited just to cards as wearables and mobile wallets become popular.
2. Hotel robots
Hotel robots are automated systems designed to enhance the guest experience and improve hotel efficiency.
They can perform tasks such as delivering room service, assisting guests with check-in and check-out, providing information and recommendations, housekeeping duties, and even mixing and serving drinks like the JEEVES robot drinks caddy.
3. Chatbots
Chatbots have become standard on many hotel websites and use artificial intelligence and natural language processing to communicate with guests and provide information and assistance.
They can handle tasks such as answering FAQs, making restaurant reservations, booking rooms and providing recommendations.
Chatbots provide a convenient, 24/7, and accessible way for guests to interact with hotels, reducing staff workload and improving the guest experience.
4. Hotel virtual reality tours
Hotel virtual reality (VR) tours allow potential guests to explore a hotel and its facilities in a virtual environment before making a reservation.
They provide a unique and interactive experience for guests, allowing them to see a hotel's decor, amenities, and surroundings in a way not possible through photographs or videos.
VR tours also allow hotels to showcase their property in a more immersive and memorable way.
5. Mobile check-in
Mobile check-in enables guests to check in and out of a hotel using their mobile devices.
Guests can bypass traditional check-in lines and complete the process from anywhere, at any time, using smartphones or tablets.
Mobile check-in provides a more convenient experience for guests and a more streamlined process for hotels.
6. Smart hotels
Smart hotels typically feature smart room systems, mobile check-in, virtual reality tours, chatbots, and other digital tools and systems.
These technologies allow hotels to provide a more personalized, convenient, and efficient experience for guests while helping to reduce costs.
7. Service automation
Hotels can use service automation for aspects of the guest experience, such as ordering room service, booking services, and providing information.
This technology includes chatbots, mobile apps, and other digital tools that help to streamline operations, improve efficiency, and provide great convenience.
8. Facial recognition technology
Facial recognition technology in hotels uses biometric systems to identify guests and streamline processes, such as check-in, room access, and payment.
Advanced algorithms match a guest's face with identification information, providing a more convenient, secure, and efficient experience.
9. Artificial Intelligence (AI)
Machine learning algorithms can automate aspects of the guest experience and hotel operations.
This includes chatbots, voice assistants, predictive analytics, and personalization tools that help to streamline processes, increase efficiency, and provide a more personalized experience for guests.
AI can relieve pressure on staff by reducing workload, increasing guest engagement, and providing valuable data insights to help hotels improve operations.
Master the fundamentals of hospitality innovation
This Master's degree shows you how to drive hospitality revenue through technology and innovation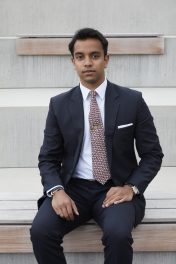 How can technology help the hotel industry?
Technology can improve the guest experience, streamline operations, increase efficiency, improve sustainability, and provide data-driven insights to hotels while reducing costs.
Sustainability in hotels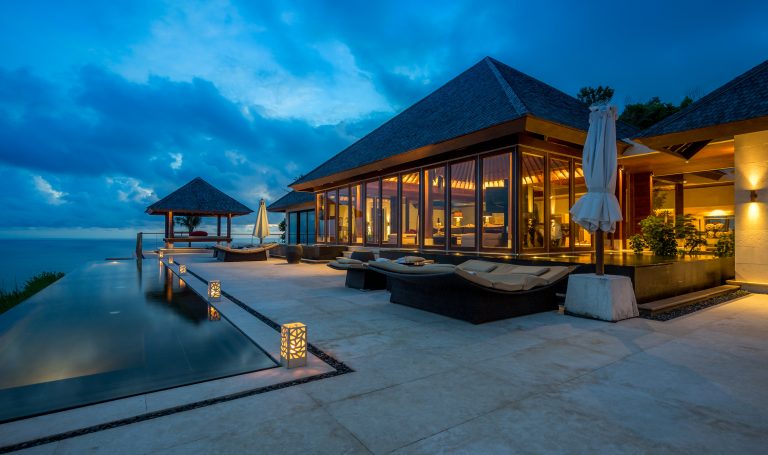 As the hospitality industry evolves, hotels are under increasing pressure to adopt more sustainable practices and reduce environmental impact.
This includes well-known brands such as Marriott International, Hilton, Accor, and InterContinental Hotels Group.
They use technology to monitor and track energy usage and sustainability performance and deliver smart building technologies such as energy-efficient lighting and HVAC systems to reduce waste and optimize energy usage.
Examples of sustainability in hotels
Here are a few examples of how technology is powering sustainability in hotels.
Energy management systems
These systems use sensors, data analytics, and AI to monitor and control energy usage. They can automatically adjust heating, cooling, lighting, and other systems to improve efficiency.
Smart building management systems
These systems allow hotels to monitor and control various systems, such as HVAC, lighting, and water usage, in real-time to reduce waste.
Water conservation systems
These systems use sensors and other technologies to monitor water usage and conserve resources by reducing waste.
Renewable energy sources
Many hotels are incorporating renewable energy sources, such as solar, wind, and geothermal sources, into operations to reduce their carbon footprint.
Waste reduction programs
These programs use technology, such as RFID systems, to track and monitor waste, and improve sustainability.
Eco-friendly guest amenities
Many hotels use eco-friendly guest amenities like reusable water bottles to reduce waste and improve sustainability.
Guest experience through innovation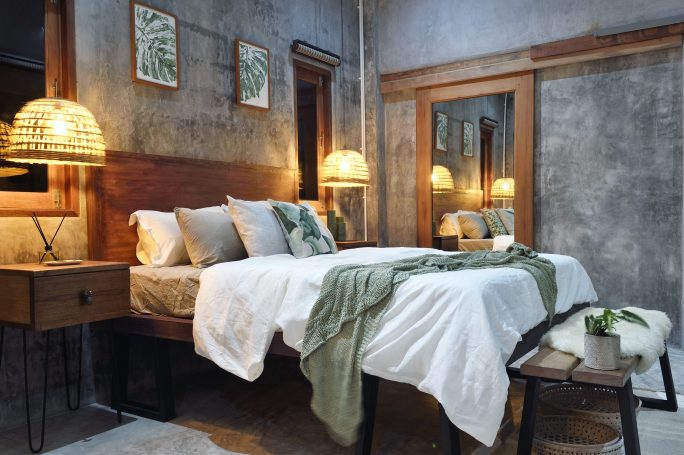 Hotels are using innovation and technology to improve the overall guest experience and create new opportunities for engagement.
By embracing innovation, hotels can differentiate themselves from competitors, build brand loyalty, and provide guests with an engaging and memorable experience.
Examples of guest experience through innovation
Innovation is playing a key role in shaping the future of the hotel guest experience, providing hotels with new tools and technologies to create a more personalized and eco-friendly stay in various ways.
Mobile technology
Mobile technology has revolutionized the way guests interact with hotels. From booking rooms and checking in to ordering room service and controlling the room's environment, guests can now do this from smartphones.
Personalization
With data and AI, hotels can personalize the guest experience by providing recommendations for local attractions, restaurants, and activities based on the guest's preferences and previous experiences.
Virtual and augmented reality
Hotels use VR and augmented reality (AR) to create immersive and interactive experiences for guests. This can include virtual tours of the hotel and its surroundings or educational experiences using AR apps.
Smart rooms
Guests can control features in their rooms using a smartphone or tablet. This includes adjusting the lighting, temperature, and entertainment or ordering room service.
Chatbots
Guests can receive 24/7 support, have questions answered, and have issues resolved quickly and efficiently.
Summing up
Managing a hotel requires a clear vision that embraces technology and fosters hotel innovation.
Successful hotel management requires utilizing the latest technologies, encouraging employee creativity, and continuously improving the guest experience with innovation in hospitality.
If you're interested in pursuing hospitality as a career, the best way to equip yourself with the skills and knowledge to succeed is with a hospitality management degree from Les Roches.
Take a look at our range of hospitality programs and kick-start your new career today.
Photo Credit:
Edwin Tan/[E+via Getty Images