It's never easy turning disappointment into success; but thanks to the discipline and opportunities presented by Les Roches, it's something graduate Sebastian Löffler has achieved.
When a promising career as a professional footballer was taken away from him due to injury, Sebastian Löffler could have allowed the frustration and disappointment to color his outlook and affect his future. Instead, he took a job in the hotel industry, fell in love with it, found a new calling and is now running his own consultancy.
While it takes considerable strength of character to turn your life around at such a young age, Sebastian is in no doubt it was thanks to his time at Les Roches that he has been able to pursue his new dreams.
"I came here here as a frustated kid who couldn't be a soccer player, worked hard and ultimately achieved success."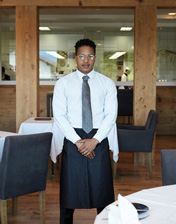 "I came here as a frustrated kid who couldn't be a soccer player, worked hard and ultimately achieved success," he says. "I got the opportunity to work at 'the world's only seven-star hotel', was immersed in many different cultures and am now working with hotel owners to help their brands recover from the Covid-19 crisis. But what strikes me is that my experience could be the same for any Les Roches student."
Sebastian enjoyed the service aspect of the job he took in a hotel restaurant and wanted to learn more, so needed a hospitality school. His research brought him to Les Roches and he was impressed with its reputation; so visited the campus in Marbella, was instantly enchanted with the place and started on the BBA Hotel Management program in 2013.
Being pitched into a new, exciting environment populated by students of different cultures and nationalities left a lasting impression on Sebastian, who says it helped greatly when working in the hotel industry.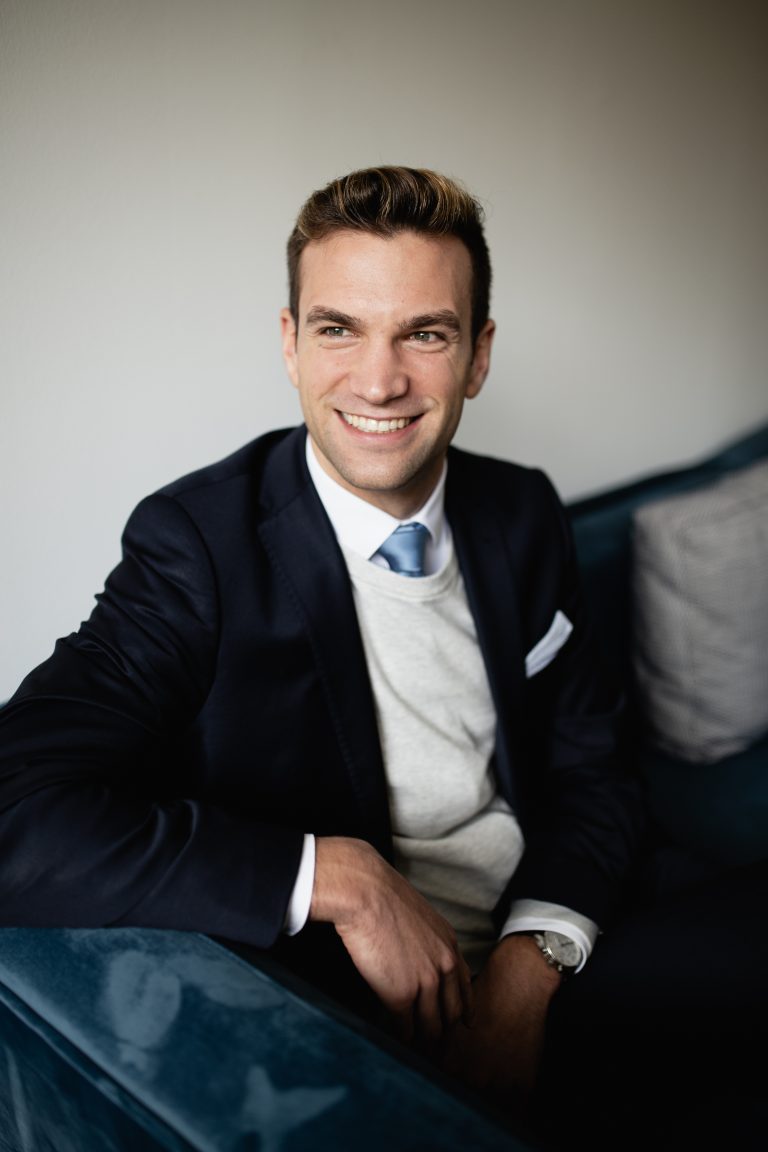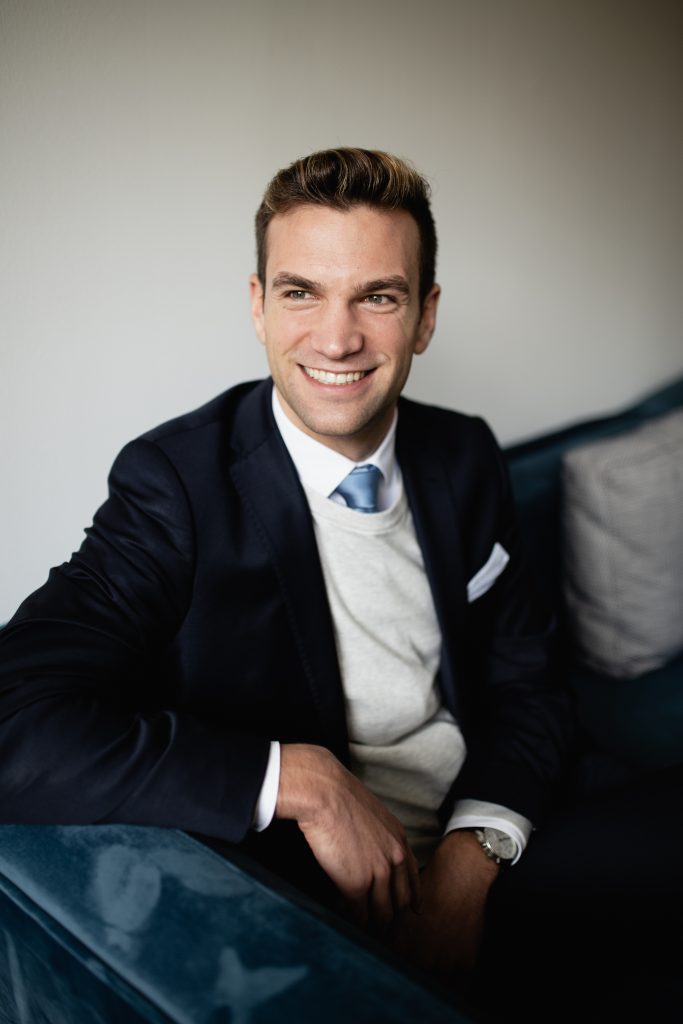 "That first year on campus really prepared me for the challenges that lay ahead, not only in my internships but also when I launched my own consultancy."
"If you've only studied in your home country, you perhaps experience something of a culture shock when you start working in hotels," he says. "But at Les Roches, you grow and learn alongside people from other countries and cultures, so dealing with guests or colleagues who have a different background is something that comes naturally."
While this international outlook certainly helps, it's just one of many things Les Roches students acquire throughout their time at the school that gives them the edge in the competitive hospitality industry jobs market.
"Probably the biggest challenge for most people at Les Roches is the discipline and commitment required of you," says Sebastian. "It can be a bit of a shock at first, but it really helps when you enter industry, because you are used to putting in the effort, looking sharp and going the extra mile for guests. (Valium)
"That first year on campus really prepared me for the challenges that lay ahead, not only in my internships but also when I launched my own consultancy."
Sebastian spent his first internship at Burj Al-Arab in Dubai, something he says would have been unlikely to happen without the Les Roches reputation behind him.
"I think having the name 'Les Roches' on your application is a big plus because the employer knows what kind of values the school teaches its students – in particular how important it is to work hard," he says. "It definitely helped me get my foot in the door and that discipline really prepared me for the long hours involved.
"It's something that helped when I launched my own business too. I knew how much work it would be but, because of my experience at Les Roches, I wasn't afraid to put in the necessary hours."
Alongside his academic education, Sebastian says Les Roches teaches its students the kind of soft skills that can make all the difference when trying to land your first role in the industry.
"As well as discipline, you benefit from the Careers Service, which helps with interview skills, resumé building and finding the right role that suits your qualities and aspirations," he says. "I like to think a Les Roches education gives you the toolkit you can use to progress in the industry but, as with everything in life, it's up to you what you do with that."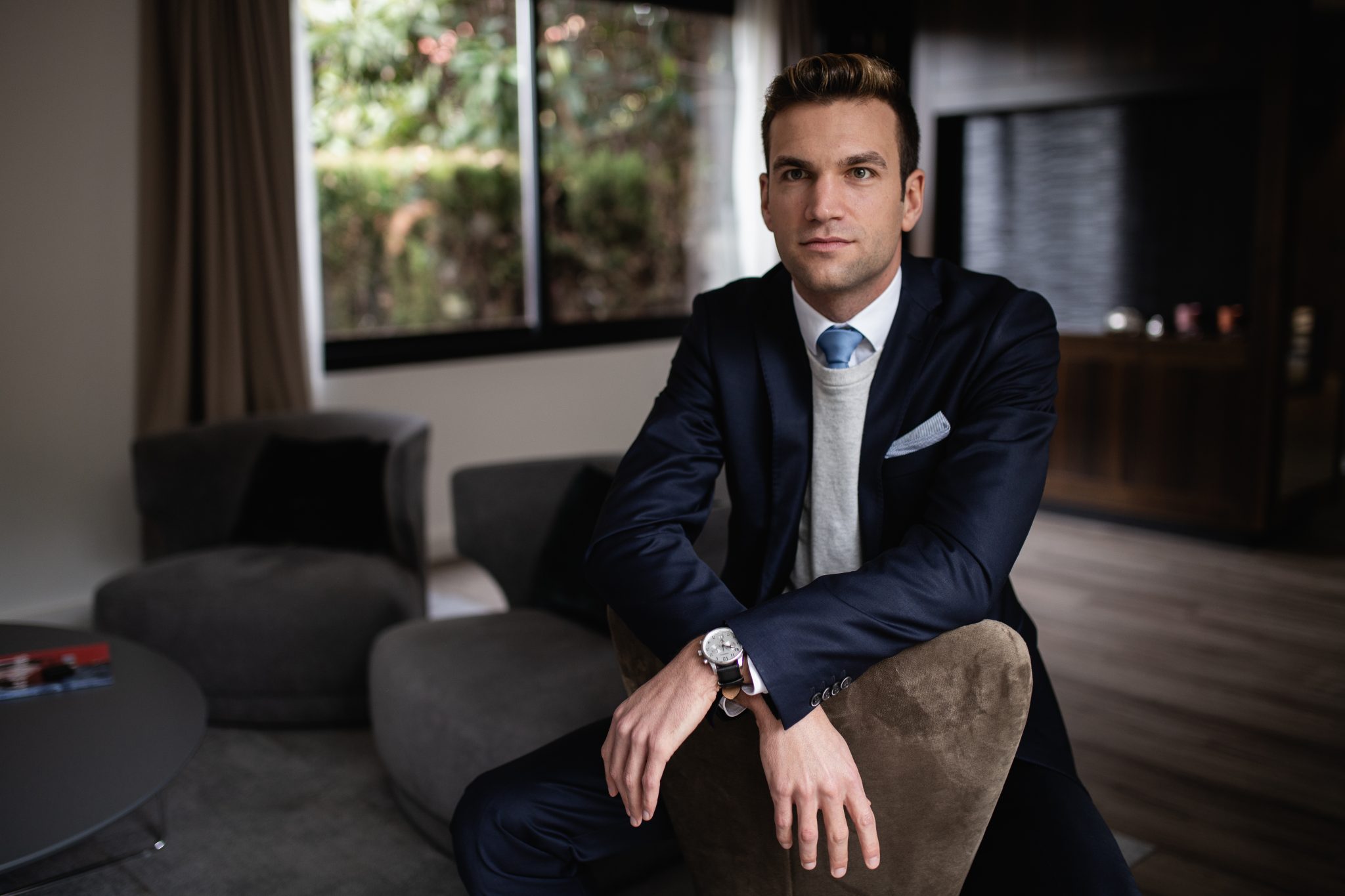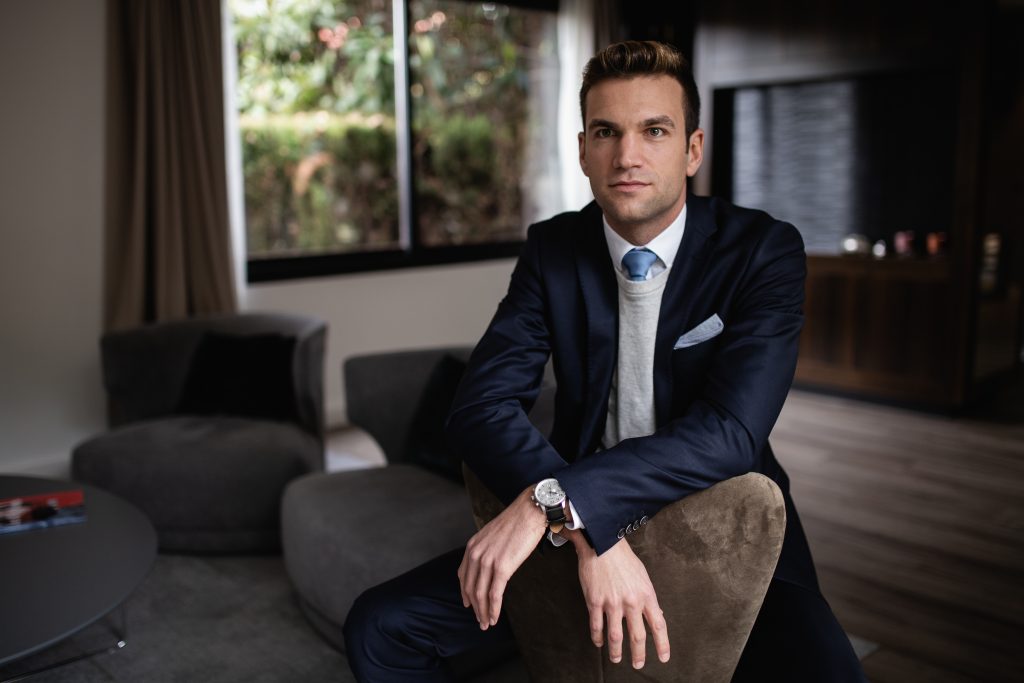 "I push to hire from Les Roches because they bring the values I see in myself that work well in the industry."
What Sebastian did was work with luxury hotel group Faena – where he had spent his second internship – on a hotel opening project, joining when the property in question was still under construction. His role allowed him to implement what he had learned at Les Roches and develop his managerial skills in an environment that was familiar to him.
When the pandemic struck, he left the company and decided to go it alone. Again, what he learned at Les Roches was critical to his subsequent success.
"I began working with Geza Toth-Feher of Kennal, who was a regular guest at Faena. Geza is the founder and Managing Partner at CBE Capital Group in London," says Sebastian. "A lot of its business is real estate transactions, including hotels, so my later years at Les Roches studying finance and accounting, negotiating management contracts and leases and setting up business plans was extremely useful."
Together with CBE, Sebastian has in the past two years advised on hotel transactions worth over €800 million. One of these is the acquisition of La Palma in Capri, which was purchased out of a shipping loan and will be opening this Easter as part of the renowned Oetker Collection brand. The opening of La Palma has been listed as one of the most anticipated hotel arrivals of 2022 by Forbes, Condé Nast Traveller, and Tatler.
With this pan-European experience behind him, Sebastian is hoping to offer Les Roches students opportunities with some of his clients.
"Students from Les Roches are highly respected," he says. "I push to hire from there because they bring the values I see in myself that work well in the industry. I've already met the Careers Service to set up relationship between the investors I work with and the school. For me, it's great to give something back but it helps my clients as well."
Keep reading more Les Roches success stories: