Two alumnae from Les Roches and Glion have teamed up to develop young talent in hospitality. We spoke to one of them, Les Roches graduate Martina Allegro, to find out more.
Les Roches Executive Master's in International Hotel Management graduate Martina Allegro has partnered with Glion International Hospitality Business Masters graduate Beatrice Leon on an innovative start-up in Italy designed to develop the hospitality talent of the future.
Set up in 2022, the project – Giovani Talenti dell'Ospitalità (GTO) – aims to connect high school leavers and students with leaders in the hospitality industry by offering eLearning and both online and in-person networking opportunities.
With the support of both Les Roches and Glion, alongside various high-end hotel groups and a number of tourism industry organizations, GTO runs an annual conference that helps it fulfill its mission. This high-profile event sees hospitality leaders rub shoulders with ambitious young talent to further develop connections and show them the numerous opportunities available in the hospitality industry.
"I was first introduced to the project in 2022," says Martina. "At the time, I was working aboard a cruise ship in the US when GTO founder Kledis Brahimi contacted me to speak at the first conference. That gave me the opportunity to talk about my experience but also to see how engaged the industry leaders were in listening to what we had to say.
"There was some incredible feedback after the conference from schools, students and the industry and many people were asking about our next steps. So it was a pleasure to get more involved with the organization and work with it to help it meet its objective.
"That is to provide a gateway to high-end hospitality education and employment opportunities for younger people who may not usually have that access or don't know how to break into this highly competitive market."
Perfect preparation
The first GTO Conference in Catania, Italy, in April 2022 attracted more than 400 students in person and more than 1000 online visitors. Its success spurred on Martina and Beatrice to deliver an improved experience at the follow-up conference in Rome in March 2023.
Speaking at this year's event were a range of top leaders in the hospitality industry, including Les Roches CEO Carlos Diez de la Lastra, Gianluca Caramanna of the Italian Ministry of Tourism and Flavia Mazzarini, Director of Guest Experience at the Rocco Forte Verdura Resort. While students relished the opportunity to hear from hospitality luminaries such as these, the leaders themselves have since been inspired to get more involved in GTO's work.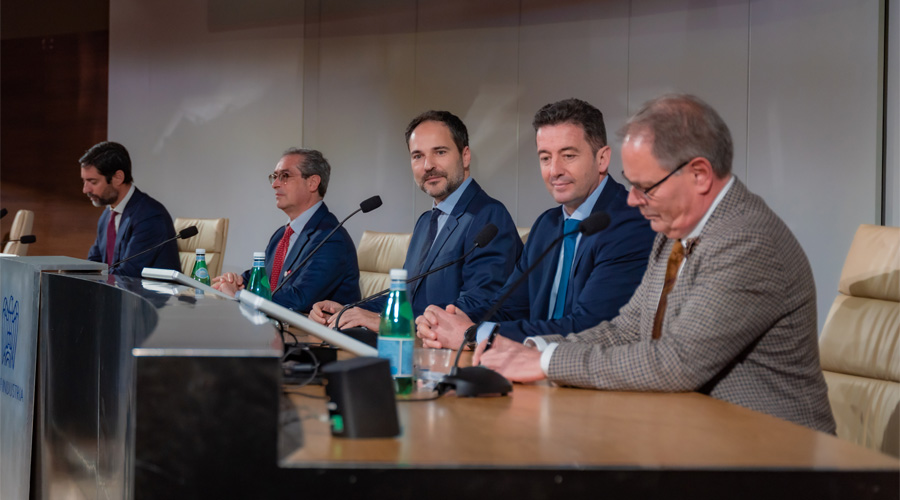 "We had great feedback from everyone who came along, which was really positive, especially since we almost didn't have a venue," says Martina. "Three weeks before the event, we had to change to a bigger location with twice the capacity. We wondered if it would be too big, but it turned out fine.
"That's where some of the soft skills you learn while at Les Roches come into their own. We are taught how to adapt to last-minute changes and the importance of being flexible and that was critical to the success of this year's conference."
Martina also believes the program at Les Roches helped prepare her for the challenges of putting on the event and for working with GTO in general.
"The Executive Master's in International Hotel Management gives you great insights into many aspects of the hospitality industry, many of which are directly relevant not only to the conference but also to GTO's overall mission" she says. "That includes HR, employee wellbeing and digital transformation, but also strategy, marketing and finance, which was particularly useful when drawing up our business plan."
Future focused
As well as providing an annual conference – free for students – at which they can meet and make connections with industry leaders, GTO offers online masterclasses to prepare students for a future role in the hospitality industry.
"Our classes cover a range of different hospitality topics, such as food and beverage, front office and luxury concierge," adds Martina. "Taught by some of the industry's top leaders, they are high-level sessions that teach students about excellence in hospitality and keep them up to date with all the latest trends.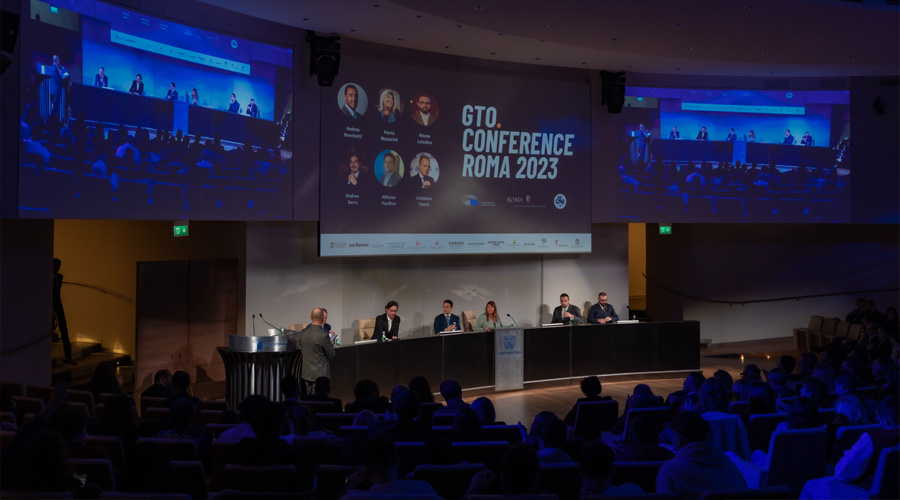 "While they provide an adequate level of understanding for students to secure entry-level positions or apprenticeships in the industry, what we also hope these classes do is inspire younger people to continue their studies at a higher level at institutions such as Les Roches and Glion. That's why having the schools' support means so much to us – we're essentially providing a bridge to a world many young people cannot attain without a more formal, recognized hospitality education."
Martina believes the connection with Les Roches and Glion is critical in helping the project achieve its overall aims.
"As well as supplying presentations at our conference, the schools are always there for us to call on for advice," she says. "I'm still in touch with my teachers and classmates, who are really excited about the project. They even streamed our conference on campus, which demonstrates a strong belief in the value of the work we're doing.
"Our aim is to show young people how exciting and rewarding hospitality can be and that they too can succeed in the industry. To have the backing of great institutions such as Les Roches and Glion goes a long way in helping enable us to do that."