If you're looking to start along a career path in restaurant or hospitality management, you might be wondering what skills you need to succeed. There's a range of skills that can be helpful if you want to have a career in hospitality management.
There are also specific skills that you'll need within restaurant management or food and beverage management since you will be working in a sector where hospitality and the culinary industry intersect.
In this article, we'll go over the skills that you will need to be successful in restaurant management. We'll also discuss how you can build these skills, as well as why certain skills are so important in this field
What is restaurant management?
Restaurant management is a specialized area of hospitality management where you focus on managing a restaurant or other food-serving venue. This could mean managing a restaurant by itself, or one that is part of a resort or hotel.
Either way, it will mean sorting out the staffing, team leadership, project management, and day-to-day organization of the restaurant.
What are the essential skills for a restaurant manager?
Successful restaurant management requires a diverse skill set. There are lots of things to learn as a hospitality manager:
Essential skills include multi-tasking, problem-solving, and attention to detail

Clear written and spoken communication is important

A positive attitude and cultural awareness are crucial

A desire and the knowledge to ensure customer satisfaction

Effective leadership and team working are key in a hospitality environment

Determination and a good work ethic will help you advance

Understanding of the food and beverage industry
Knowing the sought-after restaurant management skills is critical for career advancement and making sure that you do well. We'll go over some of these skills in more detail
World-class studies in hospitality management.
Always dreamed of managing a restaurant? Combining study and professional internships, you'll have the knowledge and experience to launch a successful career.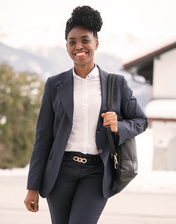 Operational skills
One of the main types of skills needed for hospitality and tourism is operational skills. This hospitality skill includes everything that you need to ensure the efficient running of your restaurant.
These are important to make sure that all the team members get the right tasks done, handling inventory, finances, and more.
Understanding the restaurant industry
To be able to set up restaurant operations properly, you need to understand the industry. As a hospitality professional, you need to have a good overview of when the quiet and busy seasons are, what your clientele is, and good managerial knowledge.
Setting goals and targets
Setting goals and targets is very important to help make sure that everything runs smoothly, and it can also help you foster continual improvement in the services that you offer to guests.
You need to make sure that you can set suitable targets for yourself, your team as a whole, and individual team members. These targets need to be achievable, measurable, and time-sensitive.
Managing inventory and stock
Inventory management is another important element of restaurant management. You need to ensure the restaurant always has the right ingredients, as well as items such as cleaning products. (Ultram)
However, orders must be balanced with minimizing waste, as food waste in particular can be a source of financial drain.
This means working closely with team members to know what's needed and when. You'll also need to handle vendor management for timely supplies.
Budgeting and financial management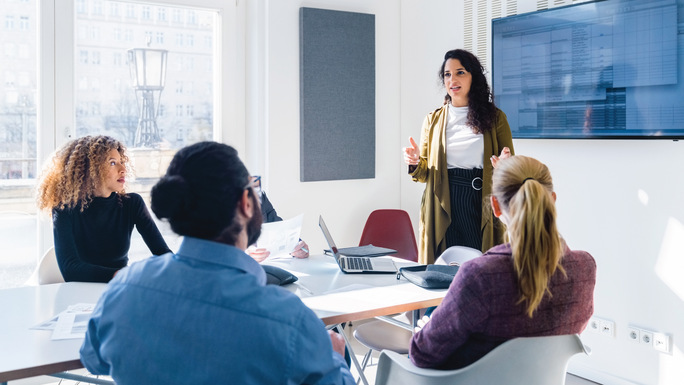 Finances for a restaurant will include sales forecasting, food cost control, staffing costs, and more. This means some skill with numbers, and you'll need to make sure that you're familiar with online ordering for finding the best deals while managing expenses.
Staff management
As a manager, you'll also be responsible for staffing. This includes recruiting competent staff, dealing with conflicts and disciplinary action, as well as implementing schemes for good staff retention and motivation.
You'll also be responsible for planning staff training, such as making sure front-of-house staff know how to use any PoS (point-of-sale) system that you use, and ensuring that your kitchen staff all have appropriate food safety and sanitation training.
Time management and organization
You will also need to be adept at time management. This includes functions such as employee scheduling, reservation management, and making sure that you have enough staff to handle all the tasks needed at busy times.
And you'll need to multitask and organize your own workload, which will include a lot of different activities.
Marketing and sales skills
Marketing and promotion are vital in the restaurant industry due to the high competition in the field. You should have a good understanding of the various ways of marketing your restaurant.
Creating a brand image
Branding is important in the restaurant industry. This includes deciding the theme, cuisine, logo, brand personality, and planning the restaurant layout and design.
Developing a marketing strategy
You should have a plan for how and when to advertise. This means selecting methods that are effective for connecting with your target audience, as well as special offers or events.
Utilizing social media platforms
Social media management is vital for advertising in the restaurant industry, as it is for any modern brand. This means that you need to ensure you have a strategy for how to use social media to promote your restaurant and take advantage of it as a way to engage patrons.
Customer service and feedback
You should always make sure that you use feedback to improve the services and public opinion of your restaurant. This can help ensure that you have good word-of-mouth marketing, which can be a huge boost for any venue and can make promotion easier.
Sales techniques
It's important to also have an idea of good sales techniques and to know what does and doesn't work. This should also be something that you manage in your team members, to make sure that they are using consistent sales techniques.
Culinary skills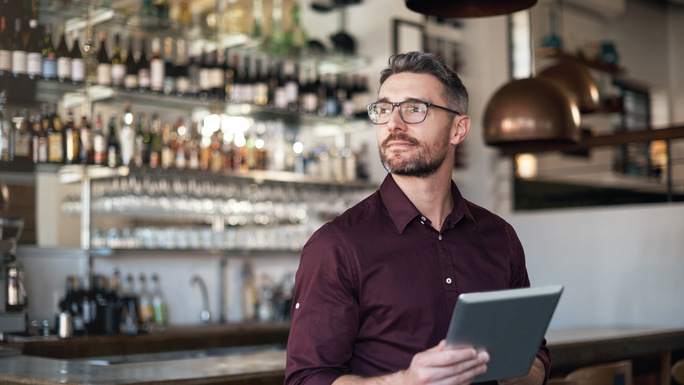 As well as all these skills for hospitality, you should make sure that you have some culinary knowledge and techniques.
Many restaurants will have separate kitchen management for the culinary side of things, but you should still make sure that you know what the back-of-house staff deal with so that you can assist with the overall management. of essential areas such as the following:
Menu engineering and development:

This includes deciding the theme or focus of the menu, as well as making sure the menu is balanced well, and working with the head chef to test new dishes.

Menu design and pricing:

You'll need to make sure that menu pricing generates enough profit for the restaurant.

Food preparation and presentation:

Plating and presentation are important parts of the restaurant experience for customers.

Food safety and hygiene:

All staff in the restaurant business should know the basics of food safety and hygiene to ensure food handling is impeccable. Issues can have huge negative consequences for health and how people see your restaurant.

Kitchen management and equipment maintenance:

You need to make sure that the kitchen and its equipment are clean and serviced properly, ready for use when needed.

Quality control and standards:

Ultimately, you will be in charge of quality control for the restaurant, and you'll have to make sure that every part of the guest experience meets the standards you have set.

Trends and innovations in the restaurant industry:

It's essential to stay up to date with any restaurant trends as this makes sure that your services are in demand and continue to be profitable.
Other vital skills in restaurant management
Some of the other skills you will need for your hospitality career include these competencies and attributes.
Communication:

Communication skills in the hospitality industry

encompass written and verbal communication with internal staff, customers, and suppliers. You will also need to learn interpersonal skills and social skills. These also play into effective teamwork.

Dedication:

Managing a restaurant can be hard work, so you need to be dedicated and have the desire to ensure excellent customer service.

Attention to detail

: As the manager, you need to make sure you're tracking the progress of different teams and tasks.
How to learn restaurant management skills
One of the best ways to learn skills for hospitality management is to study for a hospitality degree. You can also acquire many skills through experience working in hospitality and front-of-house roles.
How studying hospitality can help you succeed as a restaurant manager
Studying hospitality can help you prepare for a successful career in restaurant management. You should find a course that includes hospitality internships to give you real-life experience.
You can even study hotel management online to give your career the boost it needs. A hospitality degree is a fast and effective way to learn all about the hospitality industry.
Fast-track hospitality Master's course
With internships in leading establishments and bespoke career support, this course gives you skills essential for the management of a hotel or restaurant.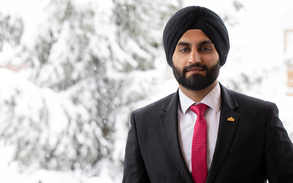 Restaurant management skills: conclusion
There are many important skills to learn for managing a restaurant, including organization, team leadership, interpersonal communication, and handling finances.
It's also helpful to have culinary skills and techniques to ensure you know your business inside out.
If you want to learn how to manage a hotel or restaurant and build your hospitality skills, we have courses that are ideal to help you take the first steps in your career.
Photo Credits
Main Image: alvarez/E+via Getty Images