We're back with a new Swiss Staycation Guide! This time it's Bachelor Student Ambassador Hemangi Grover sharing her amazing trip to gorgeous Lauterbrunnen.
Hello all! Being in Switzerland for three years, it is difficult to not be mesmerized by the beautiful places this country has to offer. Every place gets better than the previous one I visit, and when asked which is your favourite place in Switzerland, it is difficult to choose one. Today, I'm taking you on a visit to a beautiful destination in Switzerland: Lauterbrunnen.
Located in the canton of Bern, Lauterbrunnen is situated in one of the most impressive trough valleys in the Alps, between big rock faces and mountain peaks. With its 72 thundering waterfalls, secluded valleys, and colourful alpine meadows the Lauterbrunnen Valley is one of the biggest nature conservation areas in Switzerland.
What makes Lauterbrunnen special and unique is the fact that you walk the whole town and enjoy the wonderful views by getting wonderful photos taken too!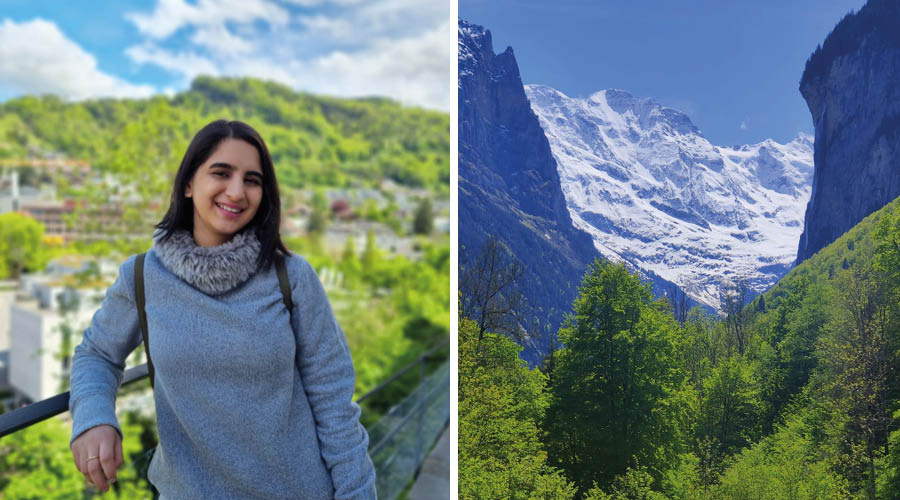 Ways to get to Lauterbrunnen
If you are a Les Roches student, keep an eye out for the Les Roches Sports & Events page on Moodle and sign up there. It is very convenient and saves you travelling costs. What's more fun than being together with your friends in a car and being in for a super fun mini road trip?
The second option would be using Swiss Railways (CFF/SBB) as a medium of transport. The Swiss rail network is extremely efficient and the views from train windows are something you should keep an eye out for!
Well, now that you can start planning your day trip to this picturesque place, let me list down four things you can do in Lauterbrunnen.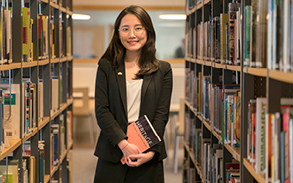 Four things to do in Lauterbrunnen
1. Trummelbach Falls
Personally, I highly recommend visiting this natural wonder as it has gushing waterfalls and gigantic rocks. Its ten glacial waterfalls inside the mountain carry up to 20,000 litres of water per second. It is accessible through a lift or you can hike up to reach the location.
2. Staubbach Falls
Also known as an 'Instagram popular' waterfall, Staubbach Falls is breath-taking and one of the perfect spots to take memorable photos. Staub translates to the word 'dust' and this goes some way to explaining the name of this awe-inspiring waterfall. The spray from Staubbach Falls is carried in all directions, and the warm summer breeze pushes the water droplets further, dusting the surrounding area with a fine mist. 
3. Go hiking
For all the people who love hiking and having a leisure time outdoors in nature, this is the place for you. Lauterbrunnen is filled with tall trees and beautiful nature views, making it more fun and less tiring. Some of the trails that are suggested is Murren to Grütschalp– a pleasant trail meandering through alpine pastures.
4. Lauterbrunnen Valley Museum
If you're looking for a rainy day activity or just curious to learn more about the local history and culture of Lauterbrunnen, you can pop into this exciting museum with various displays including vintage skis and a hotel room set-up from the 1900s.
I hope you are already planning your day trip to beautiful Lauterbrunnen! Make sure to carry a power bank to charge your phone and some water because you will need it during the hike. Be ready to immerse yourself in nature and raise your vibration, because I assure you that this place will not disappoint you!
Want to keep reading? We recommend: